Sweet and Salty Trail Mix recipe has it all. Everything you'd want in a healthy snack, sans the gluten while satisfying your sweet tooth and salty cravings.
(Gluten-Free, Dairy-Free, Vegan)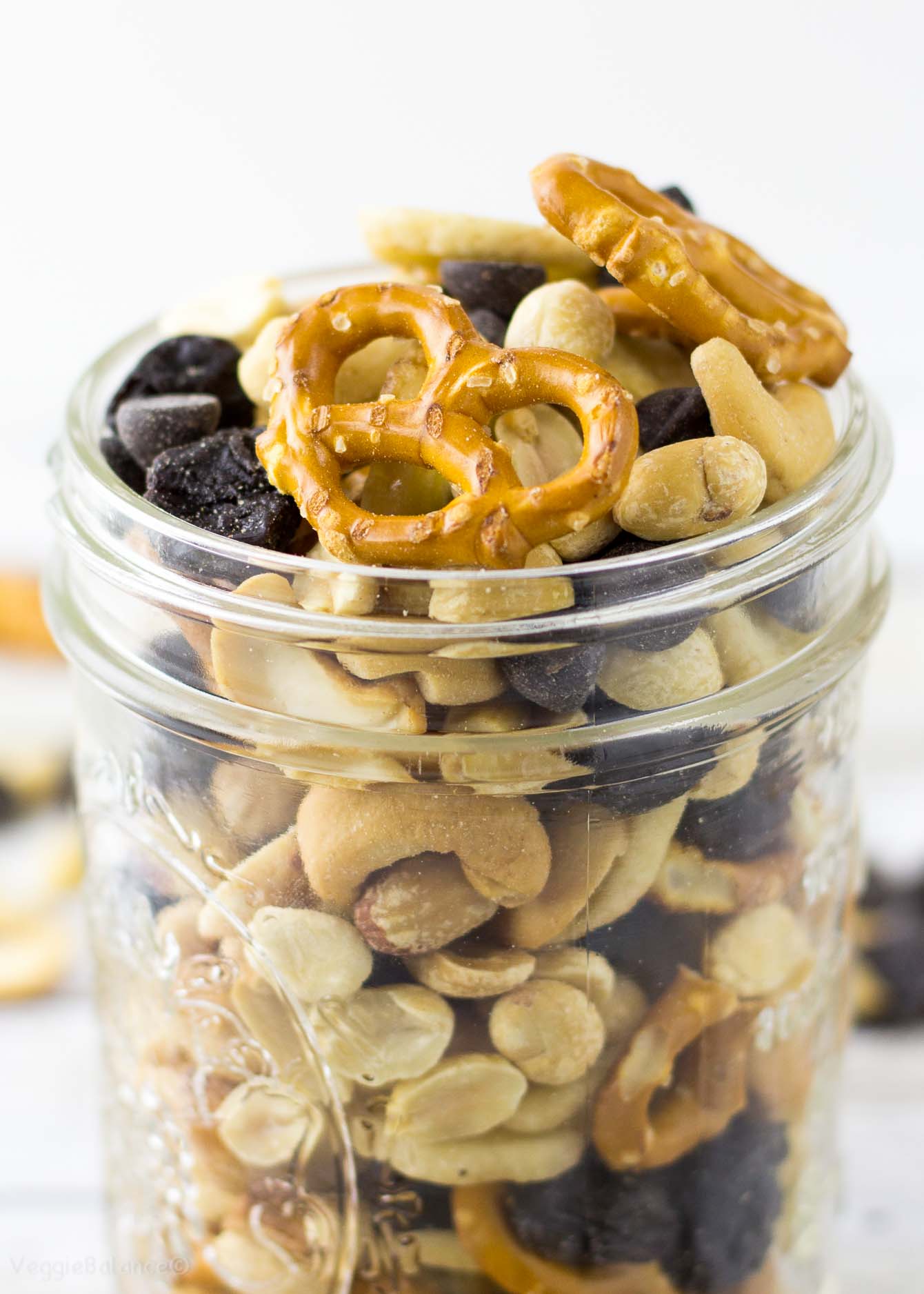 Now onto our Sweet and Salty Trail mix recipe today, I'm currently on a 'I Love Trail Mix' train.
I love the thought of throwing all your favorite snack foods into one big 'ole bag and grazing throughout the day while traveling or hiking. It's picture perfect.
Especially when you are making your own trail mix you can make sure you aren't putting ANYthing you don't like in it.
I don't know about you, but when buying the traditional trail mix in the stores they generally have at least one ingredient in the mix that I pick around. For me that ingredient is often raisins.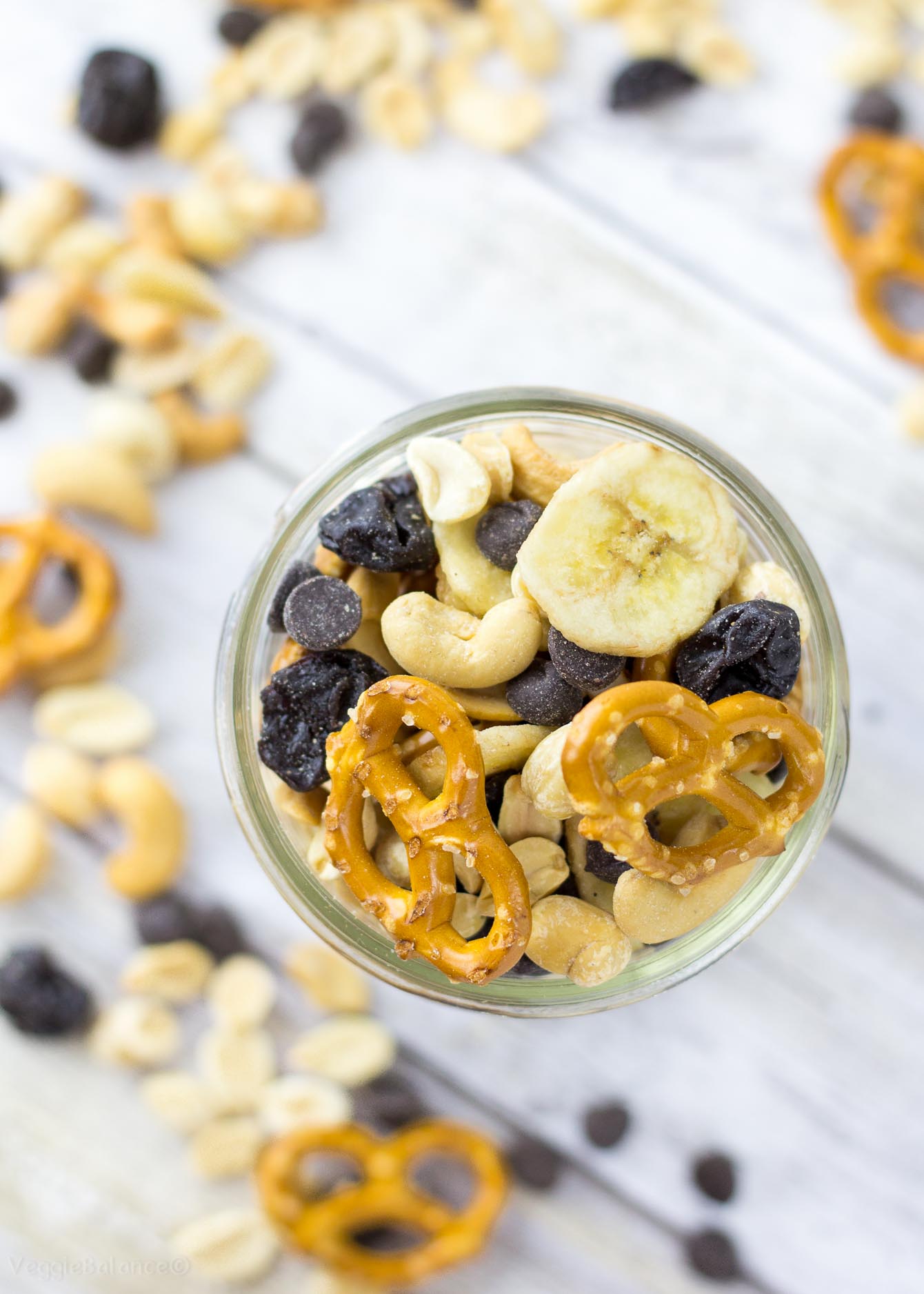 I'm about a 50/50 with raisins. Somedays I like them. Other times I can't stand them. I'm really eating this trail mix so I can eat the chocolate.
Let's be honest … most times I am there for the chocolate.
Now with our recipe the gluten-free pretzels! We can't have the store-bought trail mix when they throw in the pretzels. So we make our own!
We are cool like that.
I returned from a hiking trip through the Redwoods and Oregon a few weeks ago. Honestly, I'm already getting antsy. I can't wait to share this trip with you all.
However, the food scene reallllly wasn't what we were expecting though and having trail snacks like this perfect combo of Sweet and Salty Trail Mix is strongly recommended with any food allergies. Or our other Banana Split Trail mix.