Peanut Butter Rice Krispie Treats made with just 3 Ingredients and easy to whip together in just 10 minutes. Because a love of peanut butter and chocolate is love we understand.
(Gluten Free, Dairy Free, Vegetarian)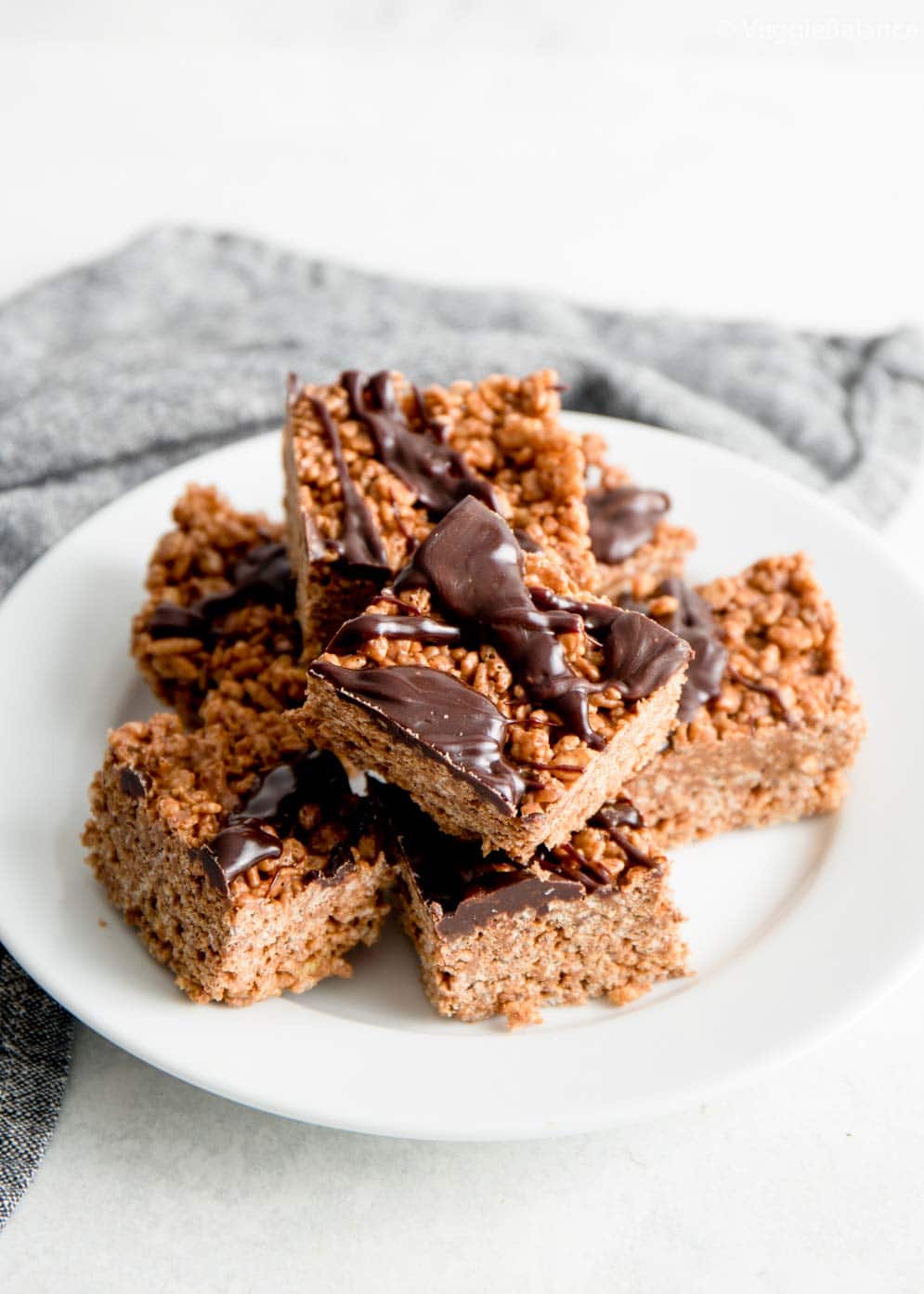 Peanut Butter Krispie Treats are the BEST, in our humble opinion. Making Rice Krispie treats without process marshmallows is a challenge. My dad was skeptical when I told him my plan for these babies. (Ha, told you they would work.)
Not only did they work and hold together, they are into the next world good. Seriously, we wish we had an entire plate full of these around all the time.
And dad? Mom and dad enjoyed the fruits of our gluten free labor with a plate full of goodies. Good thing we thought ahead and stashed some away in the freezer for later.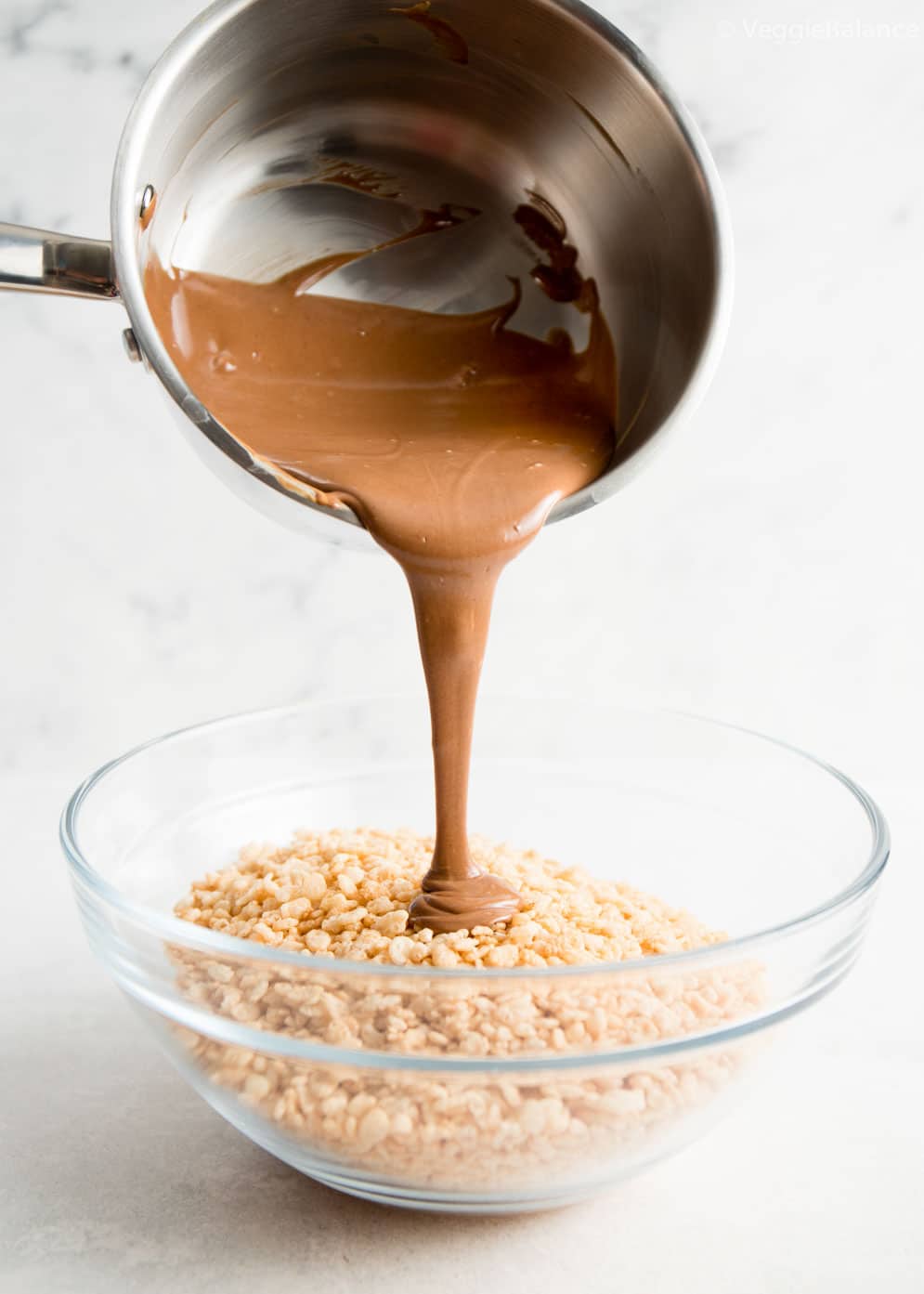 Peanut Butter Rice Krispie Treats 101
These treats are so easy to make. You might already have the 3 ingredients on hand. You'll need:
Crispy Rice Cereal
Creamy peanut butter
Dark chocolate chips (seriously, LOVE dark chocolate!)
Yes, these really do work. And they are delicious, gluten free ooey gooey goodness.
PROPER STORAGE: Keeping your treats fresh is important. Place your cut-up treats into an airtight container or bag. Put a layer of wax paper in between layers of your treats. Store your treats at air temp for 3 days … if they last that long. 😉
CAN I FREEZE PEANUT BUTTER KRISPIE TREAT? Yes, you can! Once your treats have chilled in the freezer, carefully cut up your treats into squares. The easiest way to keep your squares from freezing together is to place/wrap them in wax paper and place inside a freezer bag for up to 3 months.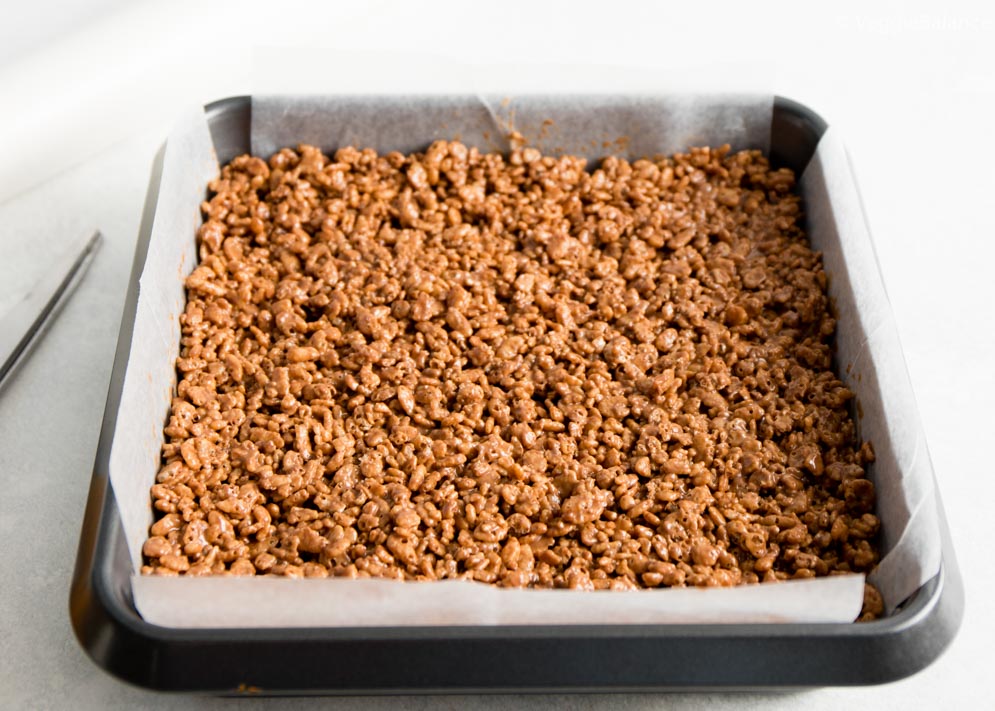 Simple is better: Easy treats
As we mentioned before, there is a struggle when it comes to eating non-processed foods like marshmallows. We love that this recipe leaves that out of the equation.
This recipe is beautifully simple, but if you ABSOLUTELY have to have the marshmallows you can get sugar free marshmallows.
Cleaner, homemade gluten free eating has challenge and we're here to make things a little easier for you. You CAN enjoy delicious treats without the problematic protein of gluten. It's worth it, we promise.
We're huge fans of easy recipes. We love less clean-up. We are here to help you fall in love with gluten free. This Peanut Butter Rice Krispie recipe is a GREAT place to start.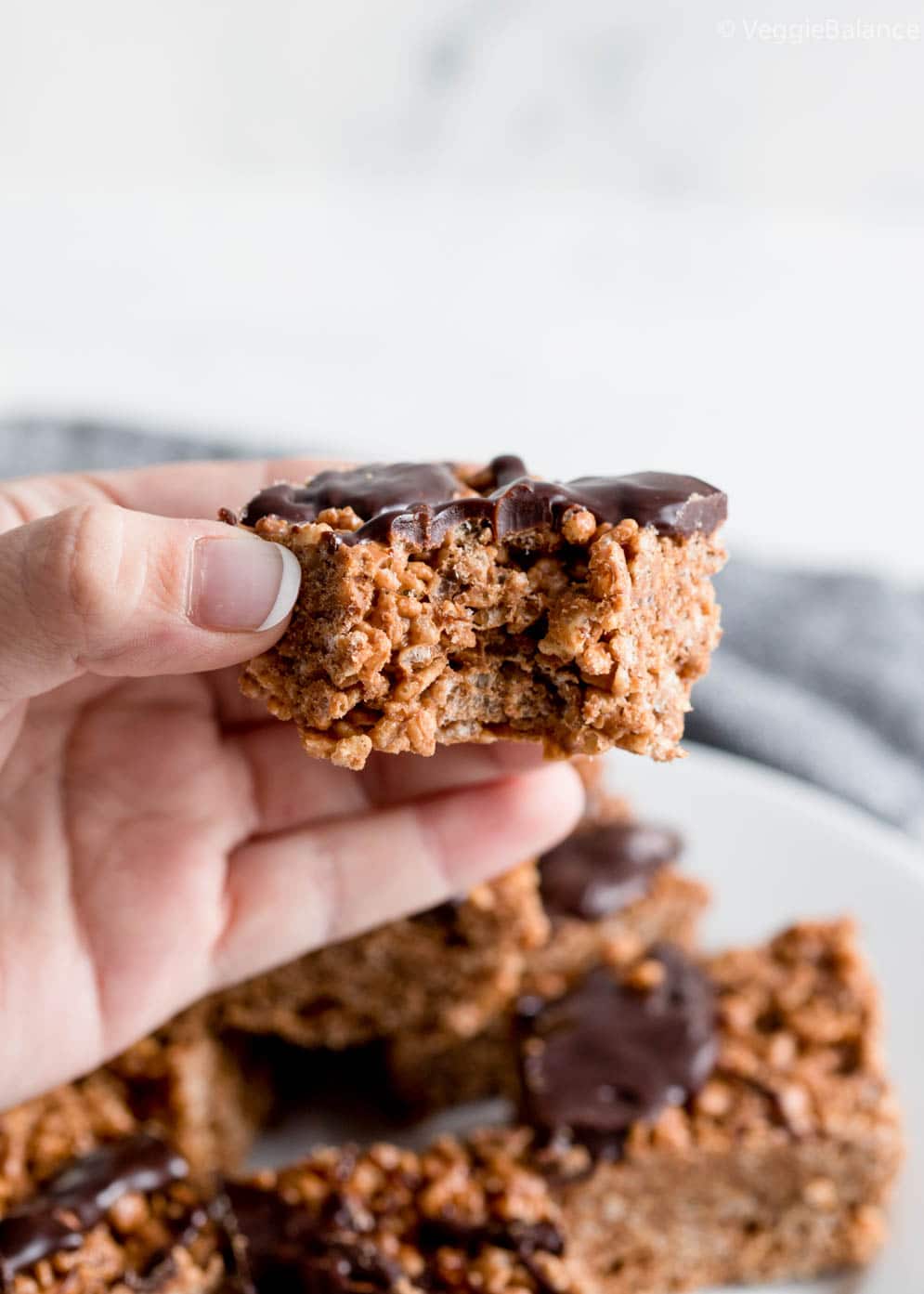 Some other chocolate peanut butter recipes you might enjoy: