Peanut Butter Krispie Treats made with just 3-Ingredients and easy to whip together in just 10 minutes. Peanut Butter lover will love these.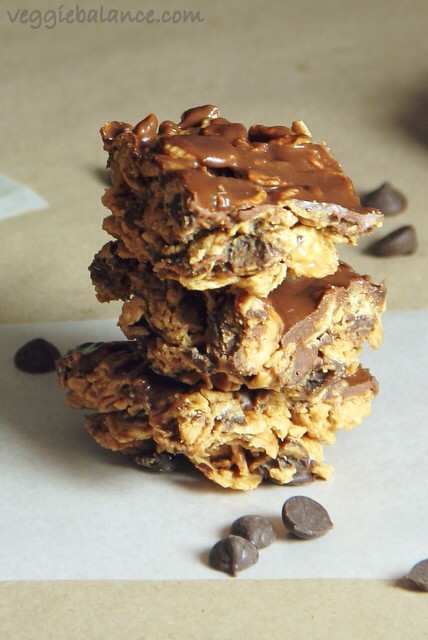 Why can't you make rice krispie treats without the processed marshmallows? My dad was skeptical when I told him my plan for these babies.(Ha, told you they would work.)
Not only did they work and hold together, they are into the next world good. Seriously, I wish I had an entire plate full of these.
I'm regretting passing a plate off to my parents…Good thing I have a Tupperware of them stashed away in the freezer.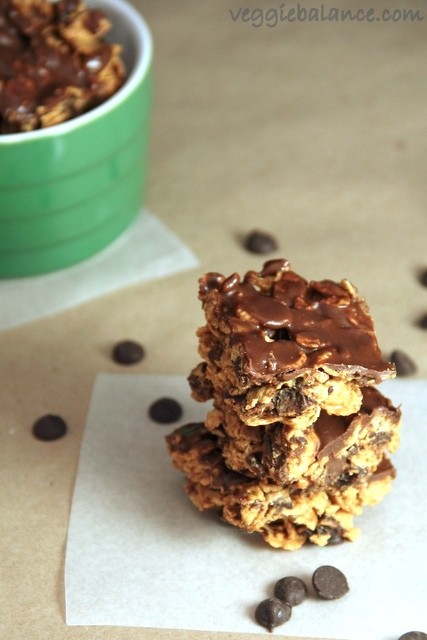 I struggled finding a organic brown rice puffs at my stores around here. (Of course I fell across a box in a random store the other day after making these.)
I opted for a corn flake of sorts, which even that was a struggle to find as an organic, low-sugar with clear simple ingredients. Then behold I find my new guilty pleasure cereal.
I can't even tell you the last time I had cereal for breakfast…. long time. Anyways, I found Nature's Path Organic, Heritage Flakes Ancient Grains cereal and oh my word it's delicious plain and add these into the treats made them even more heavenly. Think I might of found my new snack when I want cereal. .
It's official though, my busiest time at work is here. Finding a happy medium between still eating healthy and working out is going to be work. Wish me luck. At least I have a stash of these in the freezer though, right? 🙂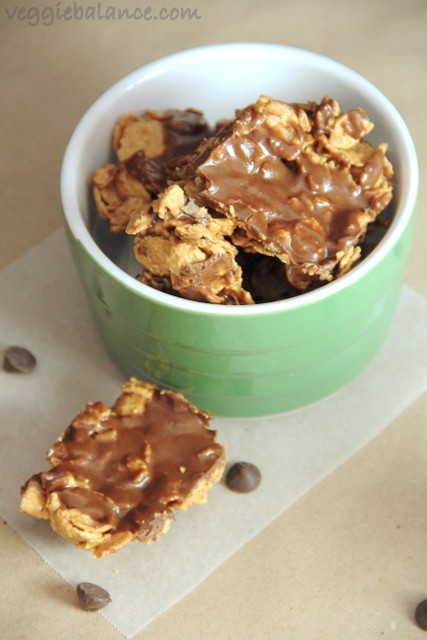 Weight Watches PointsPlus : 3 Points