Snickerdoodle Almond Butter recipe can satiate your cravings sans the gluten. Spoon it, smear it, love it! Gluten-free goodness is waiting. (Gluten-Free, Dairy-Free, Vegan, Low-Sugar)
If you haven't had the chance to order our NEW The Easy Gluten-Free Cookbook packed with easy gluten-free recipes for those fuss-free days, order today! Plus, see below for our giveaway to help kick off our second cookbook!
If you are a spoon in the peanut butter or almond butter jar at 10 p.m. at night kind of gal,  this Snickerdoodle Almond Butter is for us.
Seriously, I can't be the only one to do this.
I think my jar of peanut butter is only ever used for late night spoonfuls. With tiny bits of chocolate chips added.
Of course that peanut butter is used to make these AMAZING No-Bake Peanut Butter Chocolate Energy Bites. Delicioussss.
Today, however, we are bringing in the snickerdoodle almond butter.
I don't know about you, but I freakin' love everything about snickerdoodles. I've actually yet to make gluten-free snickerdoodle cookies (getting on it), but after making a batch of this Snickerdoodle Almond Butter, I was hooked.
Perfectly worthy of a late-night spoon dip.
I'm not sure why I don't make my own nut-butters more often. The last time I did was when I made homemade sunflower butter! Uhhh … that was almost 3 years ago.
This was long overdue. With almonds it's easier to turn them into almond butter after roasting them. It softens the almonds and instead of running your food processor for 10-15 minutes it's more along the lines of 6-8 minutes.
Speaking of satiating cravings with a rich nutty deliciousness, check out these Grain-Free Hazelnut Brownies from Gluten Free Palate!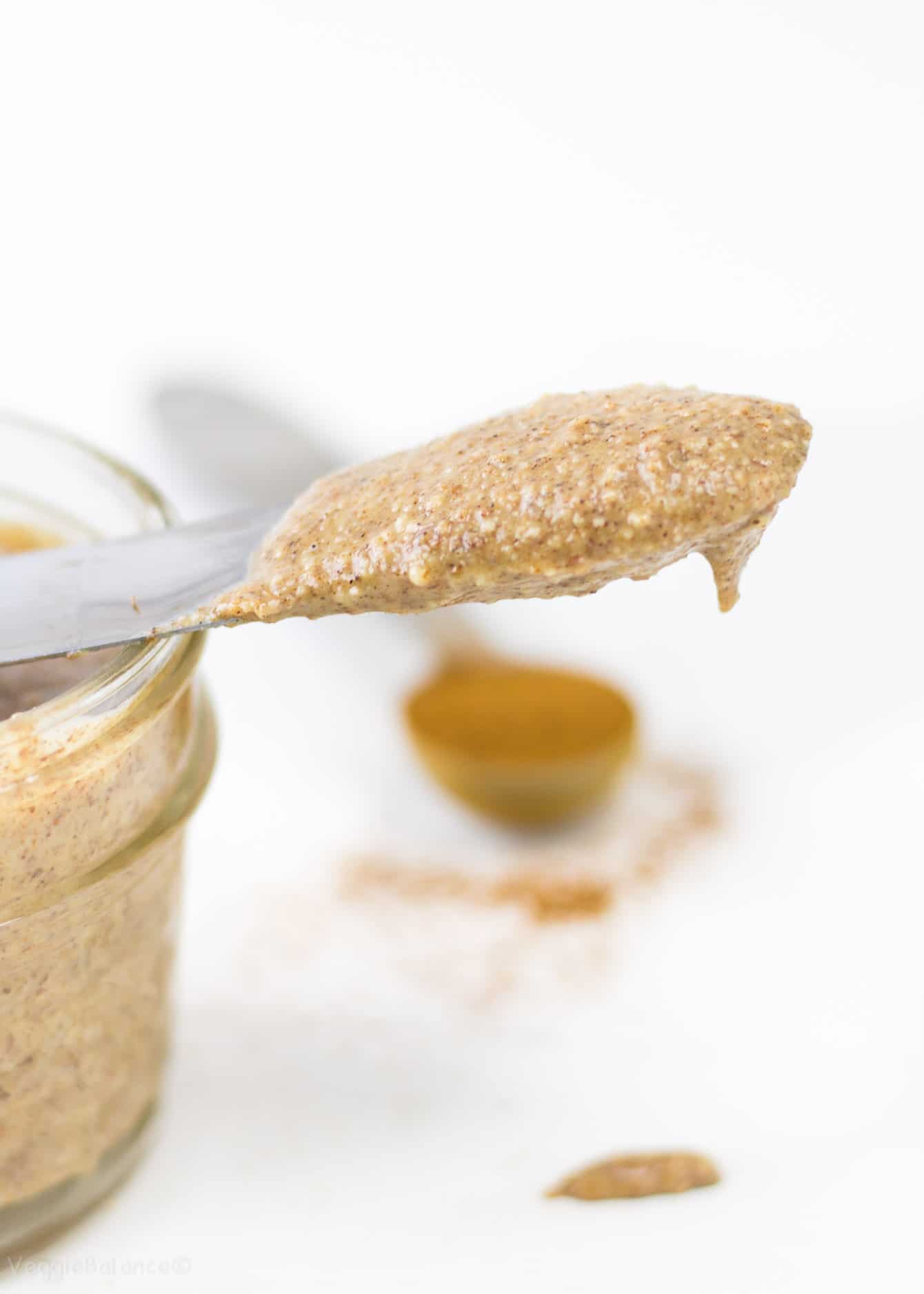 TIP: Keep an eye on your food processor and make sure it doesn't overheat! I do recommend a high quality food processor or high powered blender like this one.
Now smear this snickerdoodle butter over some gluten-free toast, oatmeal or just join the cool crowd and eat it with a spoon!