Gluten Free Meatballs are nibble worthy nuggets of gluten free happiness. For dinner or a snack, you can't beat the simplicity and flavorful-ness of these meatballs. We love simple and easy.
(Gluten-Free, Low Carb, Vegetarian friendly)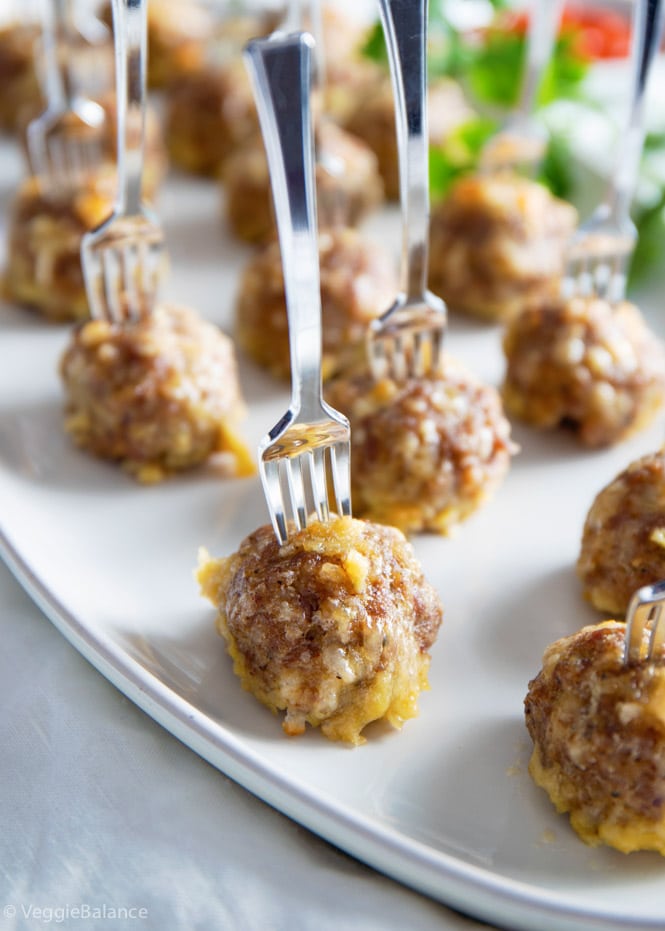 Meatballs are such a versatile dish. You can eat them for a full on meal, with noodles (gluten free of course), sauce and so much more.
There are many childhood memories that involve me swiping a meatball with a toothpick, nibbling and humming with happiness. The truth is, my mom used to set me to for my grand meatball heist. It wasn't until I was older that I realized what was going on.
As I got older and realized that gluten free was the lifestyle I needed to be happy and healthy – sadness set in at the thought of not having my heisted meatballs.
Thankfully with this gluten free meatballs recipe, that sadness was just a passing concern. The same heist worth flavor without the problematic protein. #Winning
A history of meatballs
Who knew that meatballs would have such an interesting story behind them?
Naturally, we assumed meatballs originated from Italy. I mean, "That's a spicy meatball!" right?
Turns out the origins of meatballs is more of a mystery than that. The truth is, no one really knows.
Surely the Italians perfected the dish in their own way. But we're very partial to our gluten-free version. The flavor is simple, even if the backstory isn't. 😉
Did you know?
Another name for meatballs is polpettes. (We prefer calling them meatballs or nuggets of happiness.)
Meatballs can be made from any type of meat or meat substitute. Beef, turkey, fish, etc. are all fair game. Our favorite is turkey or our meat substitute.
More often than not, meatballs are eaten without spaghetti. We're more definitely a fan of nomming on these bad boys with a little sauce.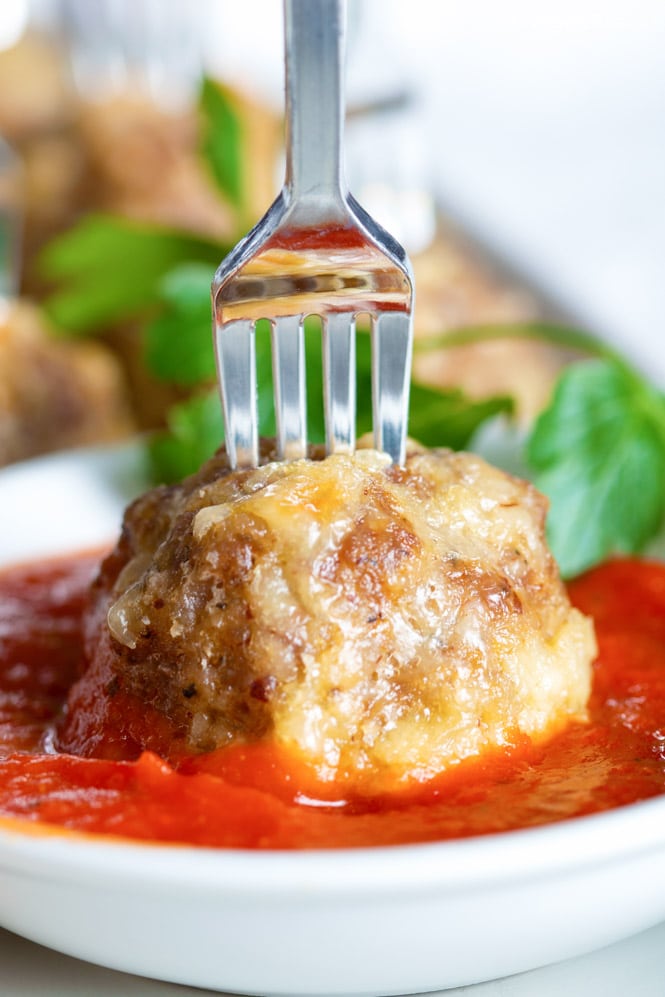 Gluten Free Meatballs: All you'll need
Ground turkey, egg, almond flour, onion powder, garlic powder, Parmesan cheese come together to make these magical little meatballs.
Options: You can use our Vegetarian Meat Replacement if you want to go meatless for these meatballs. Cutting out dairy? You can swap in a dairy free alternative for the Parmesan.
If you're preparing meatballs for a gathering, we recommend small serving forks or toothpicks to make it easy to swipe and go with the nibbles. You can offer up some delicious sauce options and make your guests really happy.
Sauce it up properly
These meatballs also go quite nicely with our homemade gluten-free garlic bread! Coincidence, given the Italian cuisine ties? We think not.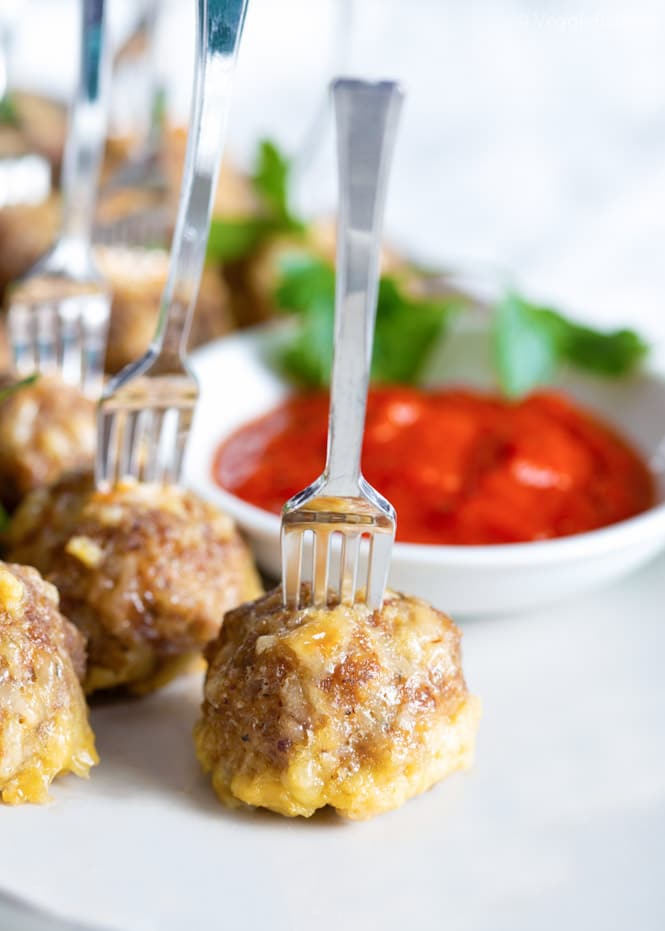 Making Gluten Free Meatballs ALSO Vegan with swaps
Ok so we mention using our vegetarian meat replacement to make these vegetarian but that is also vegan so ✅ . You can use any vegetarian/vegan replacement you'd like and it should work if you've got a favorite brand thats store bought and available in your area.
BUT lets make these fully vegan also shall we?? So you'll want to use a dairy-free alternative for the Parmesan and a flax egg for the egg.  Just be aware that with these changes the nutrition info will be drastically different.
So whether you're whipping up these meatballs for the whole family or just portioning out for yourself, we have one request.
Save a meatball for us. Don't make us go all Ocean's 11 heist on ya for a bite of happiness. 😉