The Best Gluten Free Cornbread recipe coming your way. A classic take on southern cornbread mixed in with sweet potato and buttermilk to make that oh-so-perfect cornbread bite.
(Gluten-Free, Nut-Free, Dairy-Free friendly)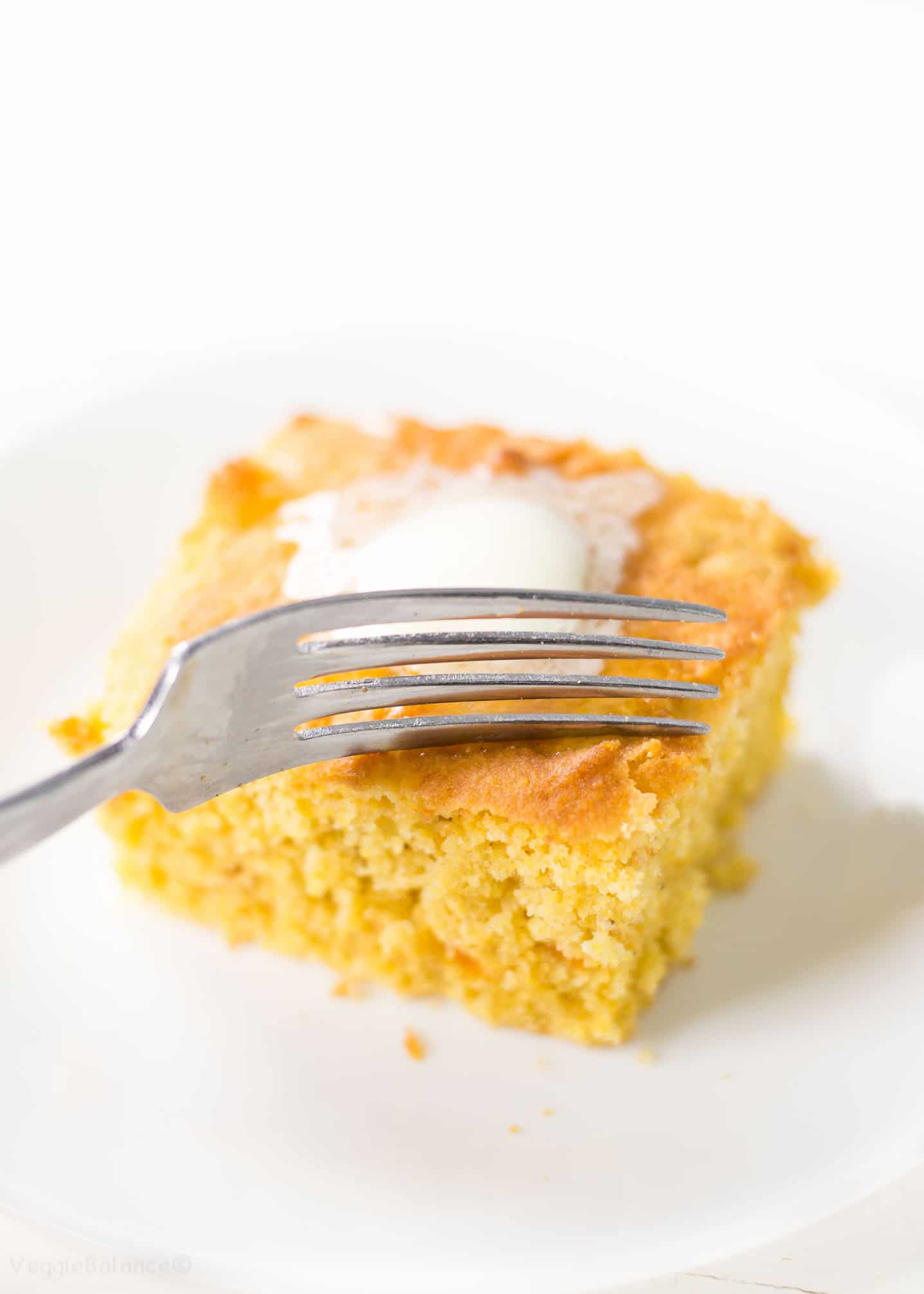 It's no secret, cornbread practically runs through my veins. For good reason – there is nothing better than a big slice of sweet and comforting cornbread with a slab of butter. More, yes, please.
We've made many varieties, ranging from sweet to classic gluten free cornbread in the years.
Now We've got this Classic Southern Cornbread with Sweet Potatoes.
Come to Momma.
Ready for the best part of this cornbread recipe? There is absolutely NO BUTTER in the batter. Insane that it is so sweet and moist thanks to the sweet potatoes.
As many of you know, I've been on a mission to convert my grandmother's recipe book to gluten-free goodness. Like her classic cut-out Christmas cookies, I think of her a lot when baking lately.
Now my grandmother had this recipe called Louisiana Sweet Potato Southern Cornbread. This is a little controversial, or so I'm told.
Yellow Cornmeal vs. White Cornmeal.
White cornmeal cornbread is traditionally found in the South.
Yellow cornmeal cornbread is pretty much found everywhere else.
Or so they say…
I know I've spotted yellow cornbread in the South in the past, so perhaps it's not such a hard and fast rule anymore??
Grandma W called for yellow cornmeal – so who am I to question that culinary wisdom? She is the one who created these famous cut-out Christmas cookies and this family favorite traditional mouth-watering frosting. What can I say, the woman knew how to bake.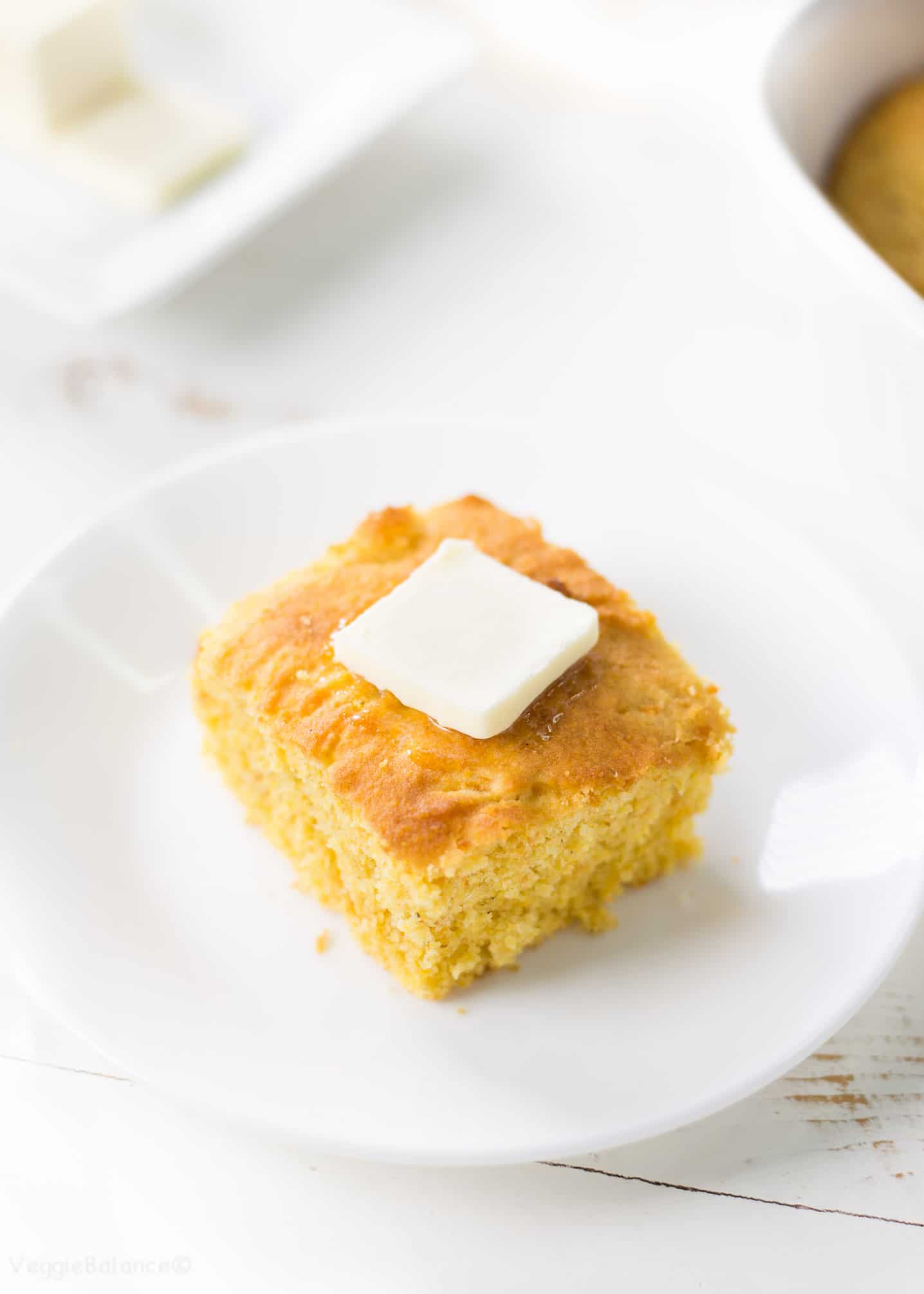 TIP: To make this dairy-free, simply use coconut milk to replace buttermilk OR use almond milk and add ½ teaspoon of apple cider vinegar in it.
At the last minute, we decided we needed some barbecue in our life and, of course, this classic sweet potato southern cornbread was on the menu with our Slow Cooker Barbecue Meatballs or pork stuffed barbecue jalapeño poppers. 
Life lessons I've learned.
Barbecue and cornbread just go together.
Sweet Potatoes in cornbread is divine.
Yellow Cornmeal or White Cornmeal?? Psh just give me my slice of cornbread.