Mini Chocolate Cream Pies recipe for perfect portion control and one less thing to worry about while entertaining. Make these ahead of time and simply serve! No cutting and plating needed. (Gluten Free, Dairy-Free and Vegan friendly)
I think we can all agree that any dessert in miniature form is a total heart-string tugger. Small finger food is the best – and when it is in dessert form it is pure perfection.
I used the same flaky gluten-free pie crust I've been using for all my pies, like with this gluten-free blueberry pie. (Need a healthy blueberry pie option? Try these Blueberry Overnight Oats.)
This time, however, we are taking it in the direction of sweet sweet chocolate.
Chocolate is and will always be my first choice for anything. Second to that is the combination of peanut butter with chocolate. So out of the box, I know. 😉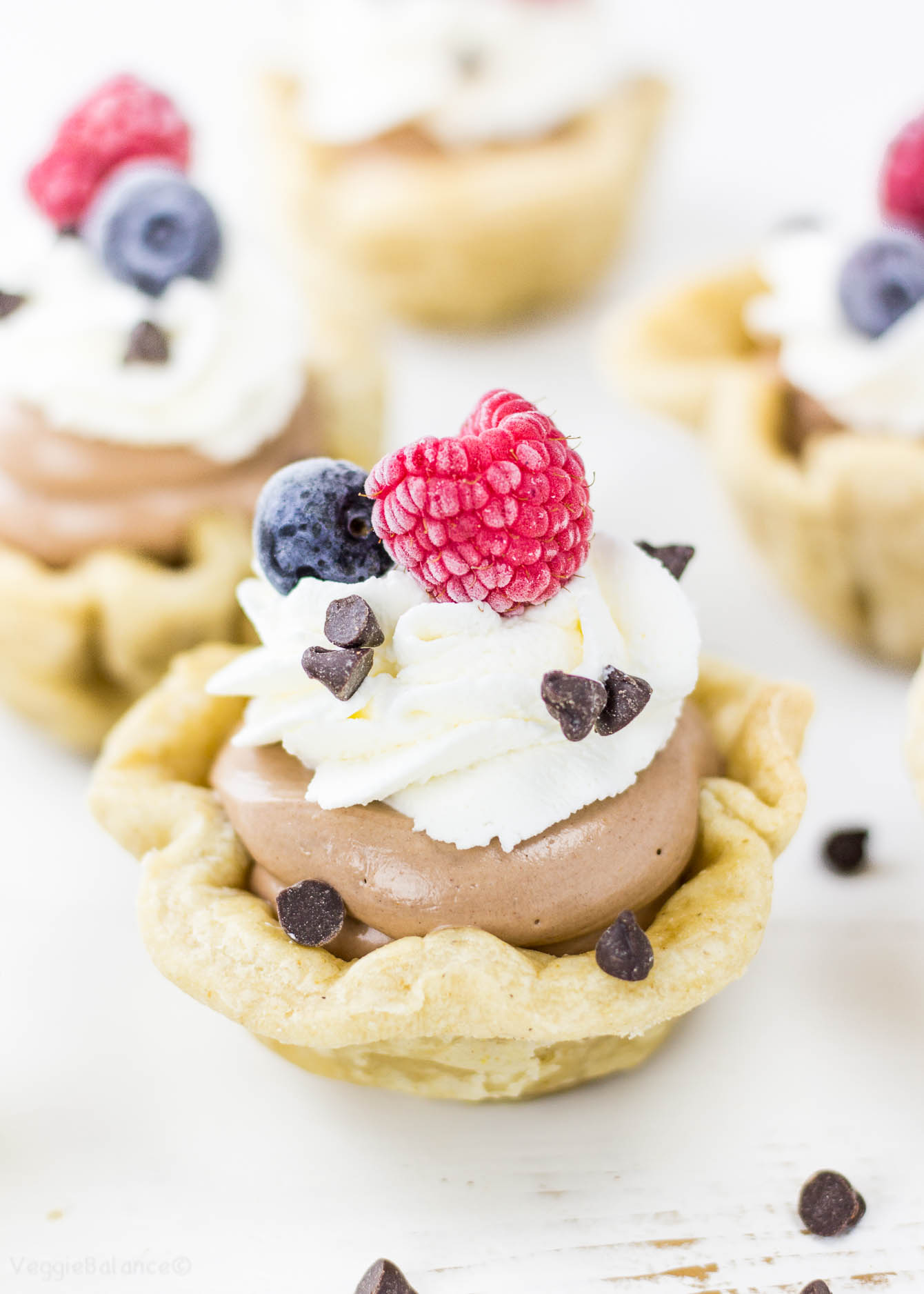 You make the mini pie crust just as you would with a normal pie crust. Roll it out on a well floured surface and take a round cut (ring from a 1 quart wide mouth mason jar works for my pans).
Then I like to gently roll them out just a tad more to help push into the well-greased muffin tin.
I've seen people bake these the opposite way (bottom side of muffin tin) with success. Just make sure you grease the pan well either way.
You can make these little Mini Chocolate Cream Pies ahead of time, which when it comes to any kind of entertaining this is a requirement.
Easy and ahead of time is my friend. Perhaps that's why I do love tapas food so much.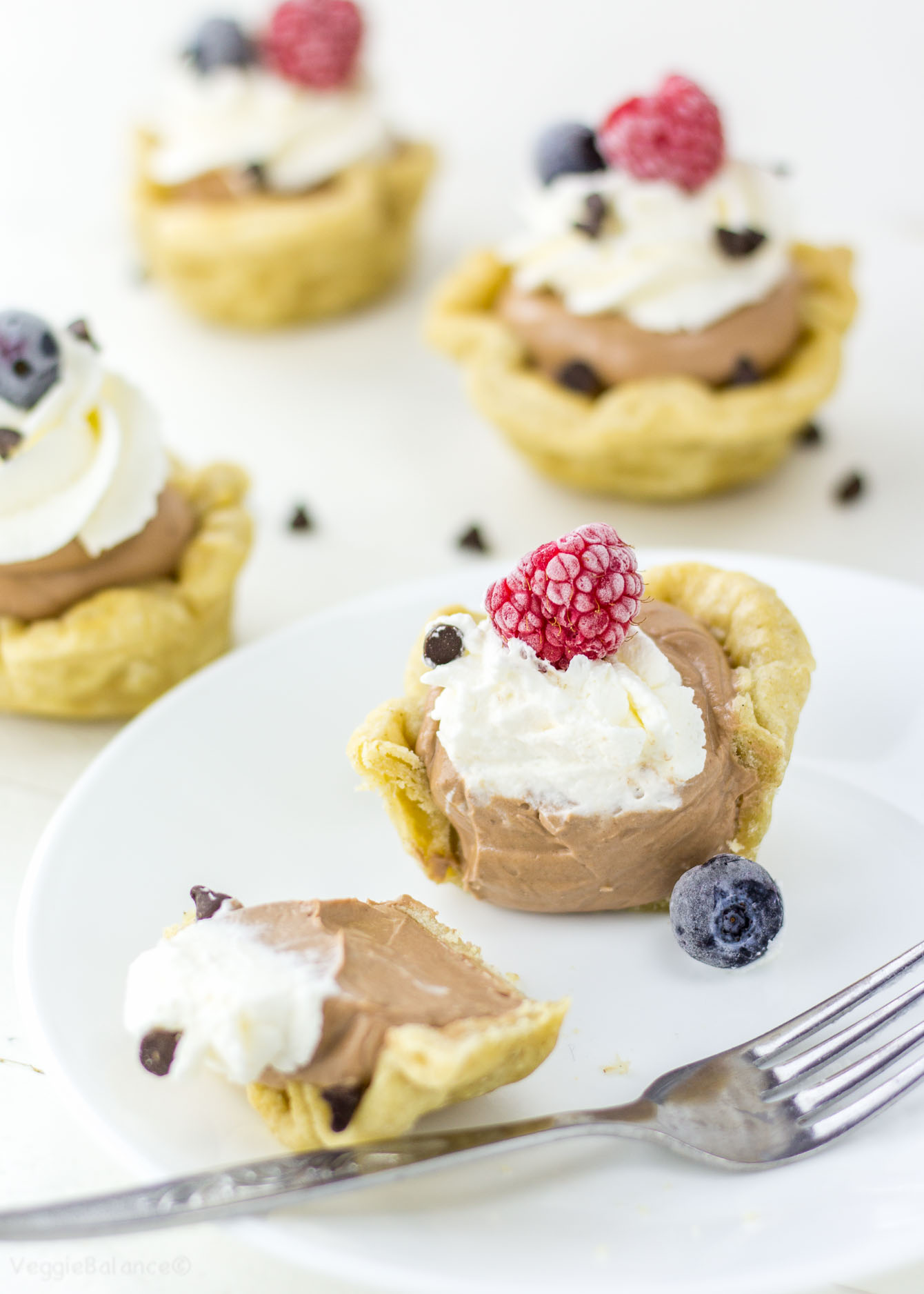 Make the super easy whipped cream at home and you are all set.
These little bites of chocolate cream pie heaven are not only gluten-free, but they are low-sugar, and with dairy-free and vegan options!
Now I haven't tried this yet but I don't know why they wouldn't work. Try something like this low-carb pie crust to make these even more of a low-carb treat.
Total pie win.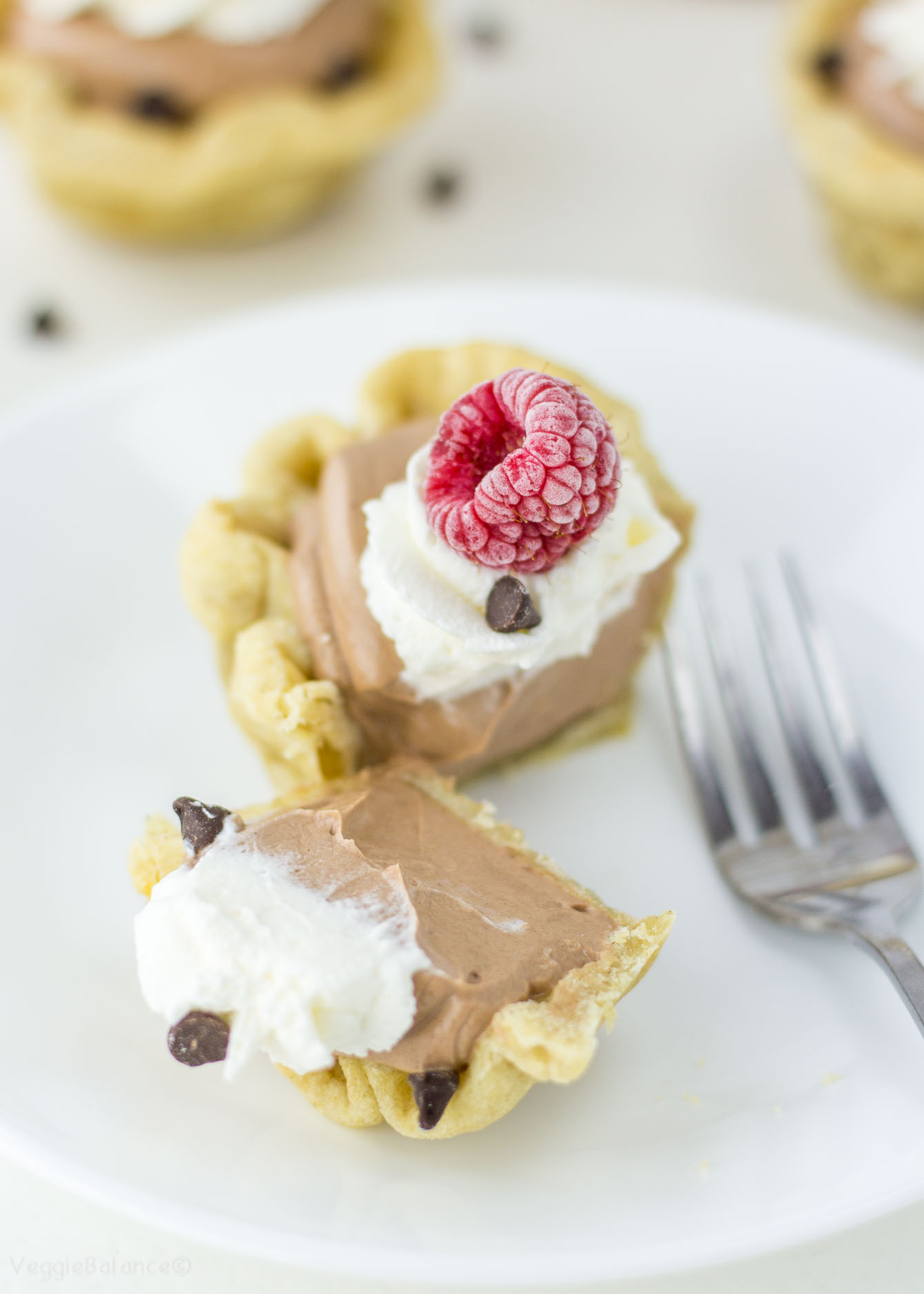 This will make about 2 dozen mini cream pies. You should only have to use half of the gluten-free pie crust. I like to freeze the remaining for whenever I want to quickly make a pie.