No bake cookies can be healthy and still have the ooey gooey goodness we all love. A little peanut butter, a little chocolate, some oats and we're in the gluten-free goodness business! (Gluten free)
No bake cookies are the BEST type of cookies out there. (Apart  from an ooey gooey warm chocolate chip cookie. Nothing can beat a fresh out of the oven chocolate chip cookie.) No bakes are the next in line of deliciousness. Perhaps the fact you don't need to turn on your oven, instead stir in a bowl, plop on some wax paper and you got yourself a delicious cookie. That's what makes them the best type of cookie. Not to mention the perfect combination of chocolate and peanut butter. That combination never gets old for me.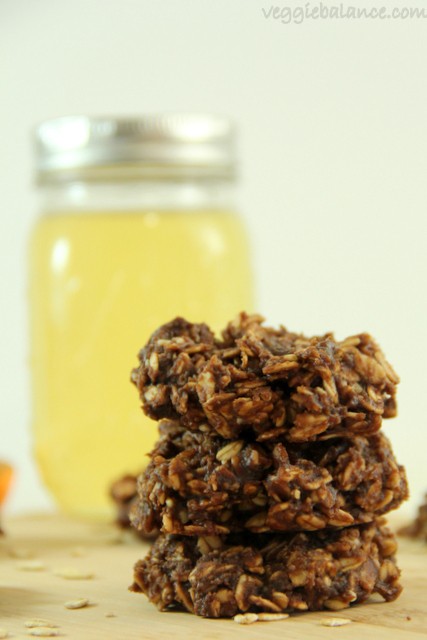 Now, most no bake cookies have a stick of butter in them. I think ya'll know me better by now, I don't bake like that. 🙂  I mean, I don't no bake like that?…. You get my drift. A stick of butter has no place in my kitchen.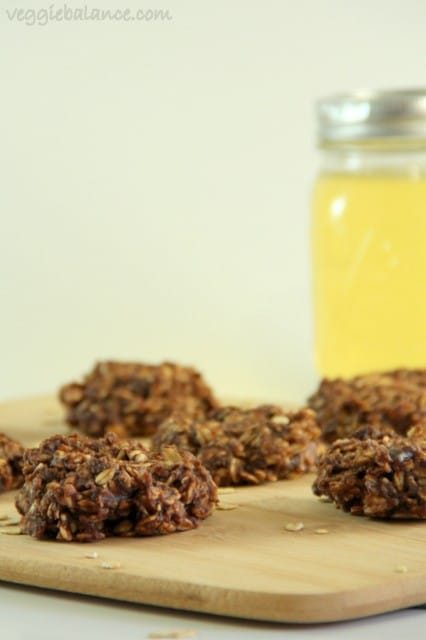 My sweet boss brought me a healthy no-bake cookie during my busy time at work since she knew I am particular about what I eat. She brought everyone else cupcakes. Well, needless to say I couldn't believe how good it was! I haven't had a no-bake cookie in years. It was heaven. So of course I hopped on
Pinterest
to see if I could find a recipe. I found a couple, but they all had banana in them to replace the butter and I wasn't feeling that route. So, on the first try I tried different nut butters to get the oats to stick together and it turned out
delicious
! I started out with 7 cookies during the photo shoot for these… ended up with 5.5 cookies by the end.. Don't know where they went. 😉

MY LATEST VIDEOS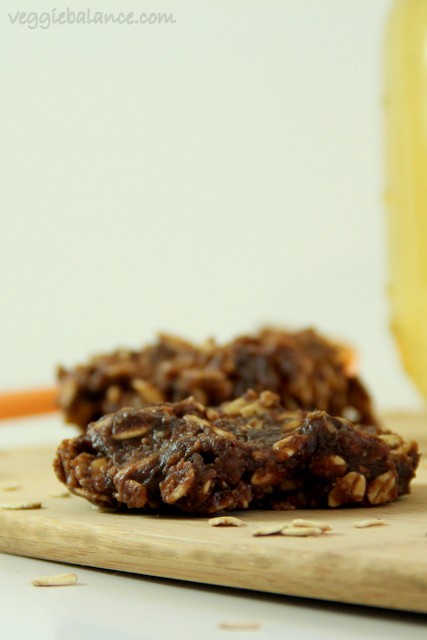 Now, I made them with rolled oats as that was the only thing in my house that I had, I would say quick oats or old-fashion oats would work even better. Enjoy!