These Healthy No Bake Cookies are made with a few simple ingredients and are insanely easy to make. These Gluten-Free Cookies are packed with peanut butter and laced with chocolate flavor. Made in under 30 minutes.
(Gluten-Free, Dairy-Free, Low-Sugar, Vegetarian)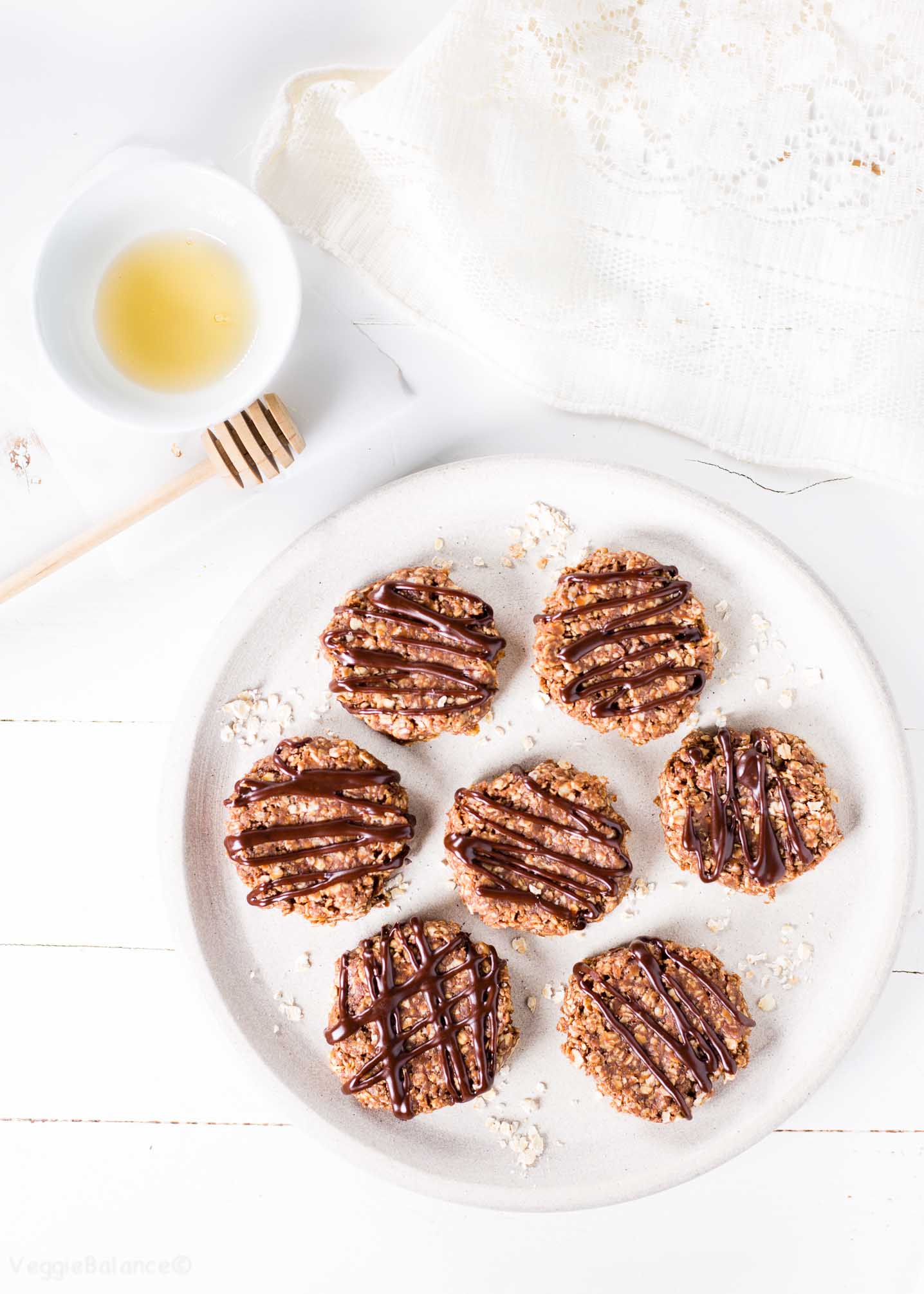 This post is sponsored by Bob's Red Mill. To learn more how this supports VeggieBalance to continually bring you free recipes every week. Find out here.
These healthy no bake cookies cookies are an awesome dessert-like treat for your family.
Did you grow up on No-Bake Cookies? You are in excellent company, if I do say so myself.
If you didn't grow up on these, I feel a little sorry for you. No not really … (Well, maybe a little)
My childhood cookies were packed with sugar and butter. Delicious, yes. But not-so-good for you. These are a healthy take on that childhood favorite and I swear you can't even tell the difference!
Refined sugar-free and made with our favorite Gluten-Free Bob's Red Mill Quick Oats.
I survive on these oats during our travels. It's not a coincidence that I also found these no-bake cookies were AMAZING travel companions during our Japan trip.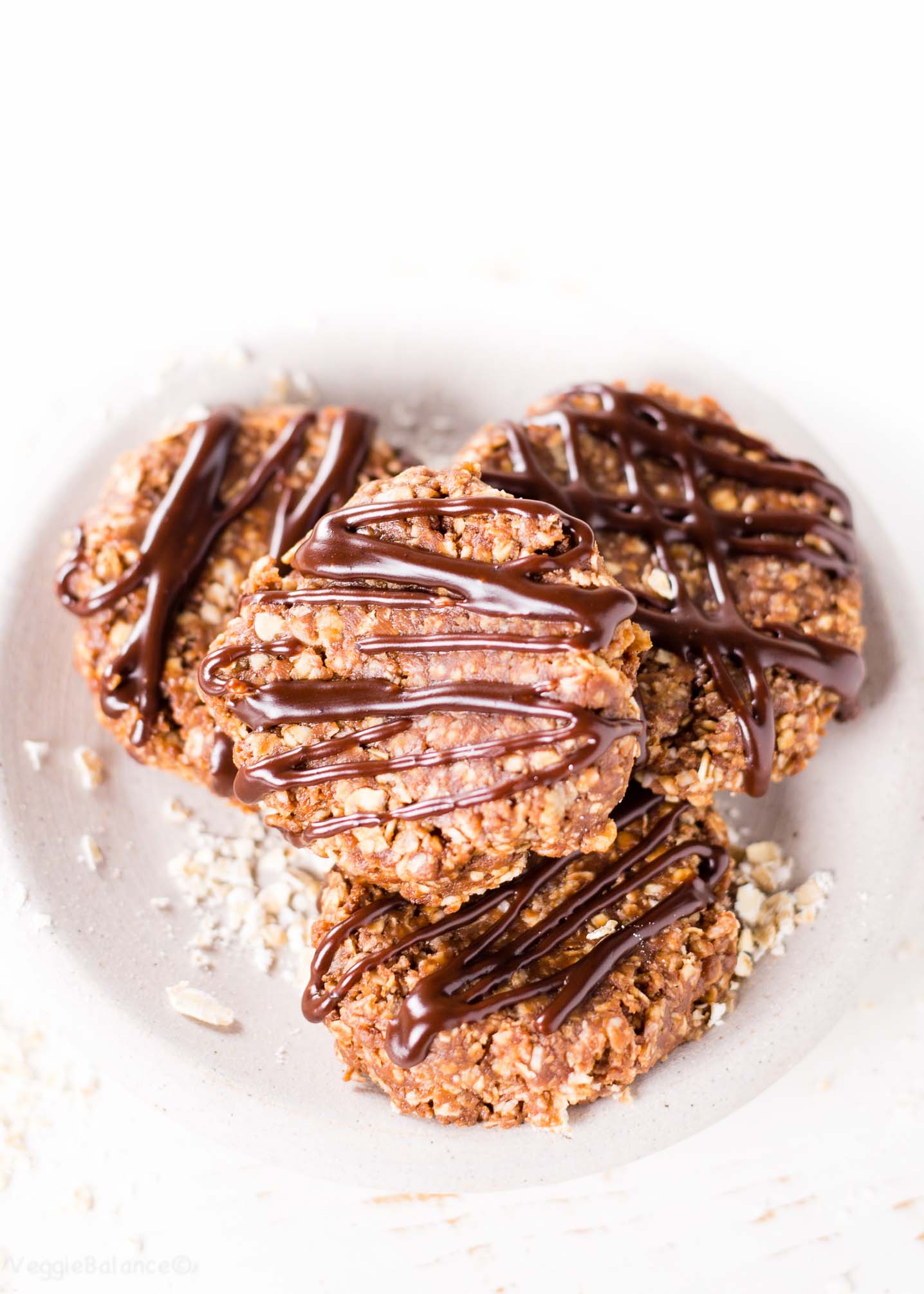 Healthy No-Bake Cookies Tips and Tricks:
Pre measure and have all your ingredients and baking sheet ready. It'll make it easier to place the cookies if all your ingredients and items are in order. The Peanut Butter No-Bake cookies will harden on you if you don't work quickly.
Set cookies in the freezer for 10-15 minutes to allow them to set quickly.
If mixture is a little bit thick/dry, simply add 1-4 Tablespoons of milk to mixture and stir. This should take care of the dry factor and make dropping the cookies easier.
Pro Healthy No-Bake Cookie Tip
Drizzle with chocolate. I like to make my own like with these homemade peanut butter cups so I can control the sugar in it but still keep all that chocolatey flavor.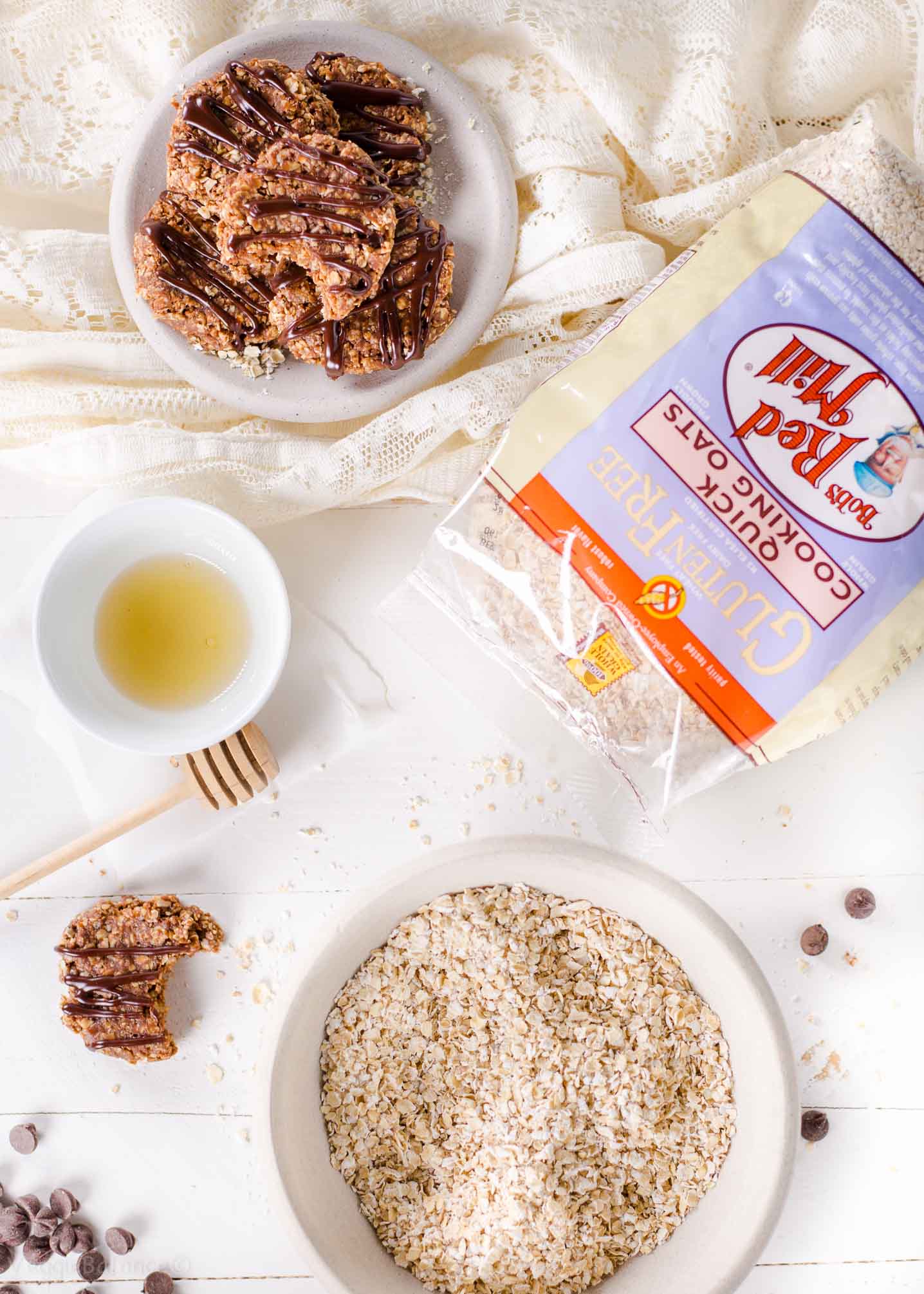 check out just how easy this is to make!