Enchilada Rice Casserole made vegetarian and healthy to bring home the savory Mexican flavor you've been craving. Combine your favorite enchilada sauce with corn, refried beans and brown rice to make a complete meal your entire family will enjoy. Bonus: Cooked in just 30 minutes.
(Gluten-Free, Vegetarian, Dairy-Free & Vegan friendly)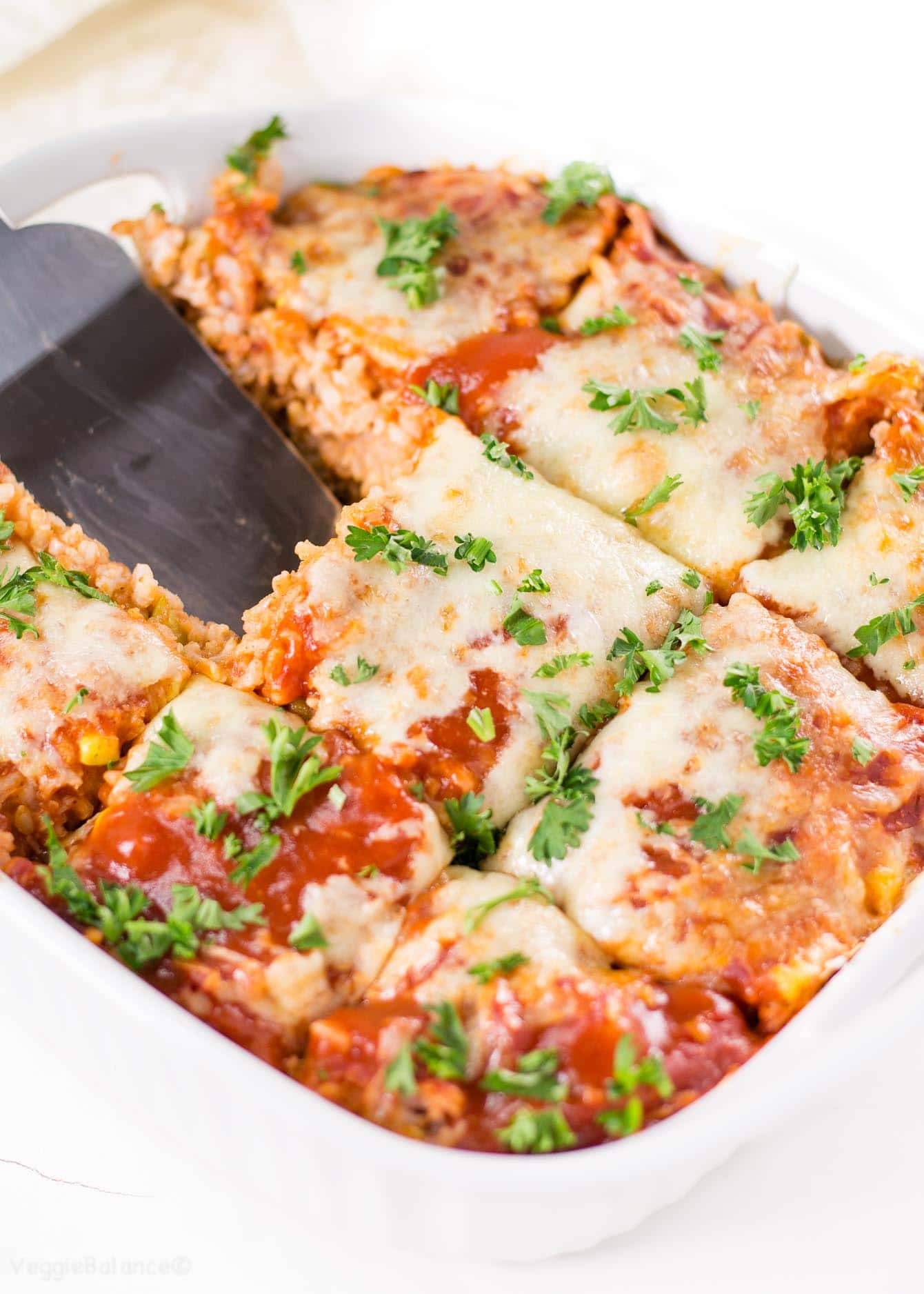 You know those recipes where you aren't entirely sure what to call it? Yup, this falls into that in-between category.
Is this a glorious mix between main dish and side dish? Well, we can all agree on one thing. This Enchilada Rice Casserole is pretty delicious.
It has those flavors we all know I love. Mexican-ish flavors and cheese? Yes please.
I've realized one thing during my travels around Japan. Mexican food places and really any tomato based dishes are not commonplace. I'm going through withdrawals.
I've already began planning what I'm making when we return.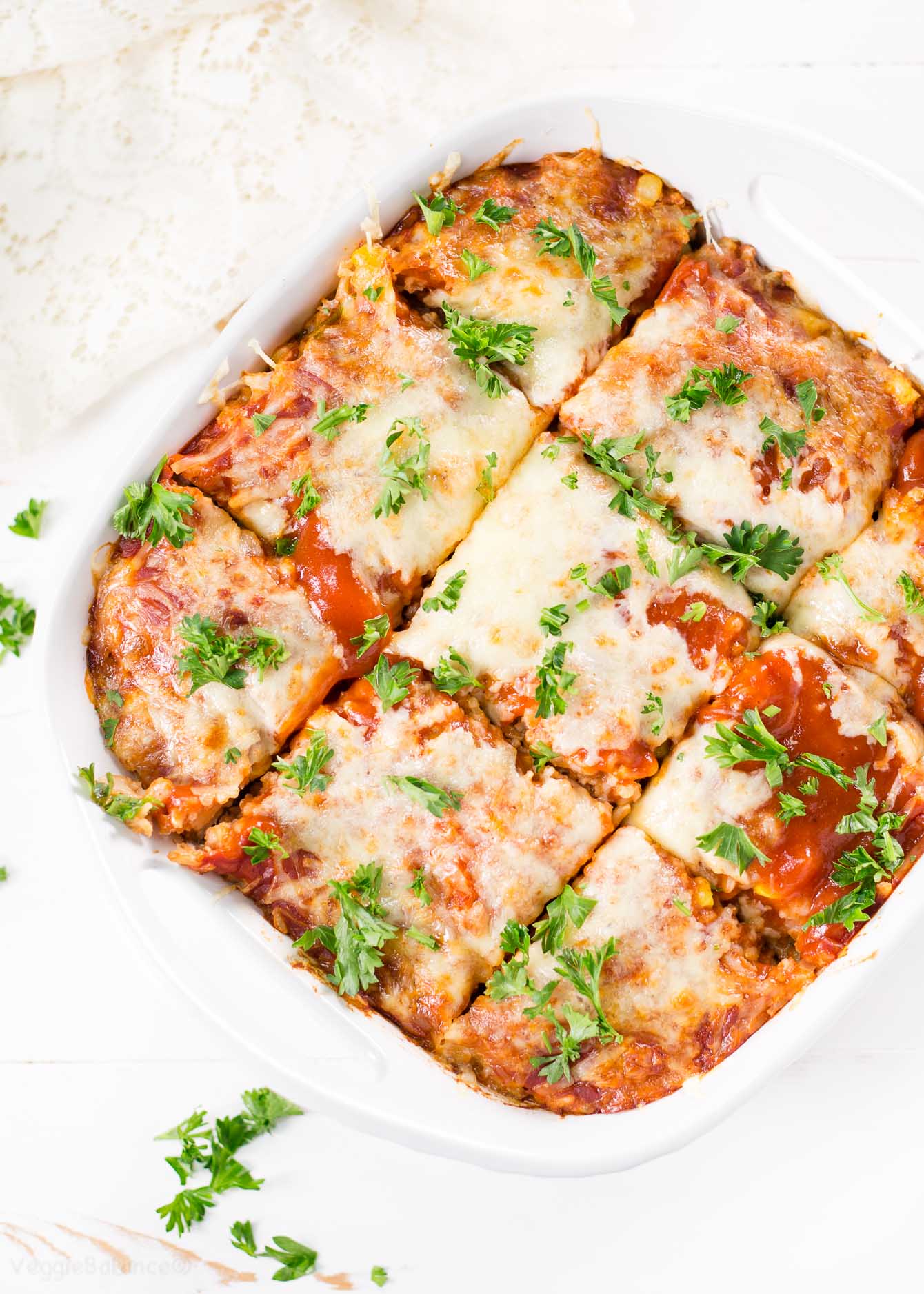 Really, anything that isn't plain white rice I'd be happy with.
We need some spice and flavor with our rice for the next couple months. Benefits to traveling in Japan as a celiac, there most definitely is not a lack of rice to keep yourself feeling full.
This Enchilada Rice Casserole (Or whatever it should be called) is rice with SUBSTANCE. #Live
Simple Swaps to Make our Enchilada Rice Casserole fit your diet
Low-Carb Option: Swap rice for cauliflower rice for a lower carb option.
Dairy-Free/Vegan Option: Omit cheese entirely or swap with dairy-free alternative.
This Enchilada Rice Casserole recipe is an older recipe of ours from the early blog days, but I decided it deserved a facelift.
It's a recipe our family makes at least a couple times a year and I hope bringing it back to life means this will make it to your family's table as well. 🙂
Because whatever this Enchilada Rice Casserole should be called, it's delicious, filling and comfort food all in one delicious bite.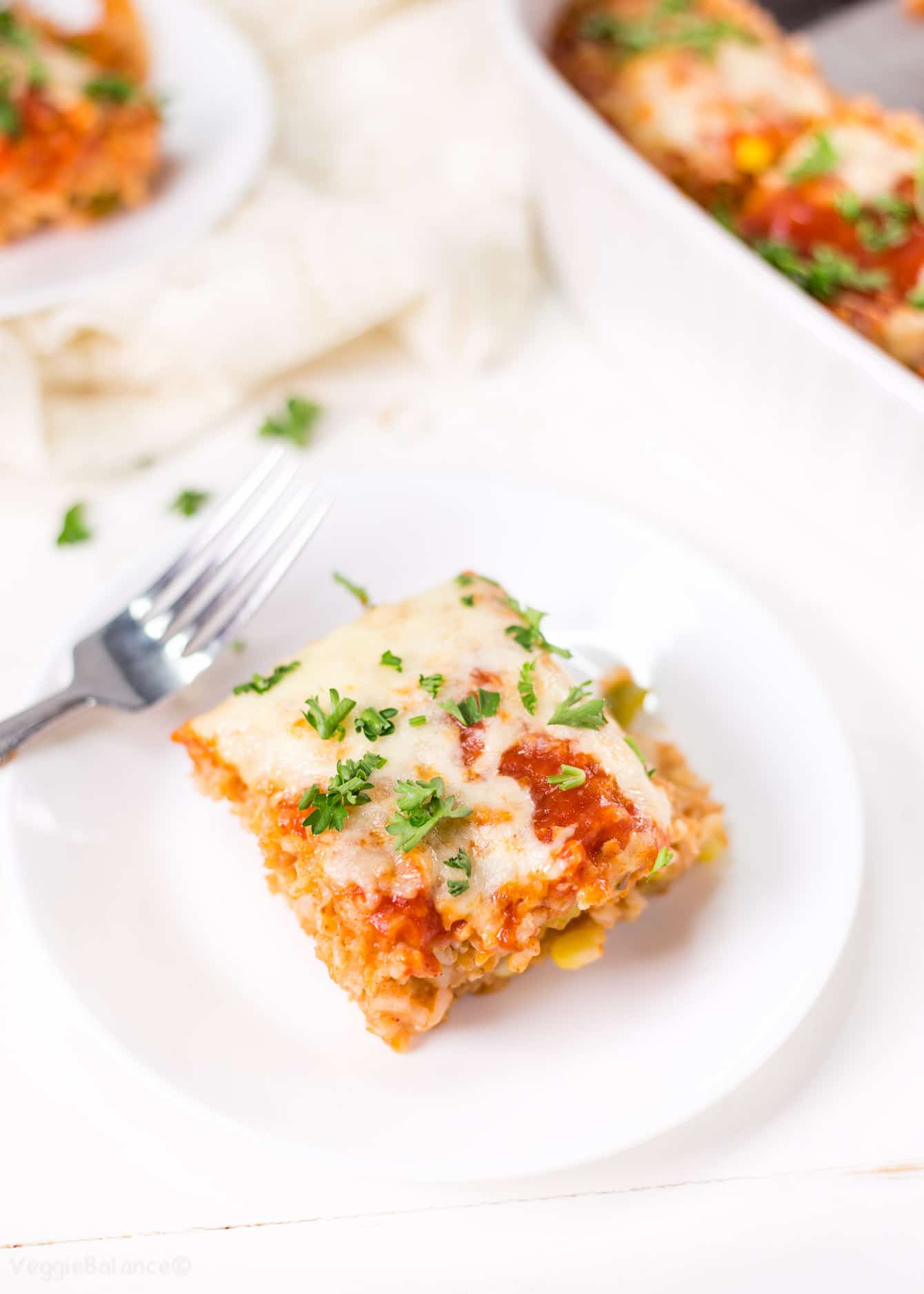 check out just how easy this is to make!