Gluten-Free Chocolate Cake recipe. The only chocolate cake recipe you'll ever need. Chocolate and Peanut Butter is the best combination and that is never truer than with this three layered gluten free chocolate cake with creamy peanut butter layers.
(Gluten-Free, Dairy-Free, Vegan Friendly)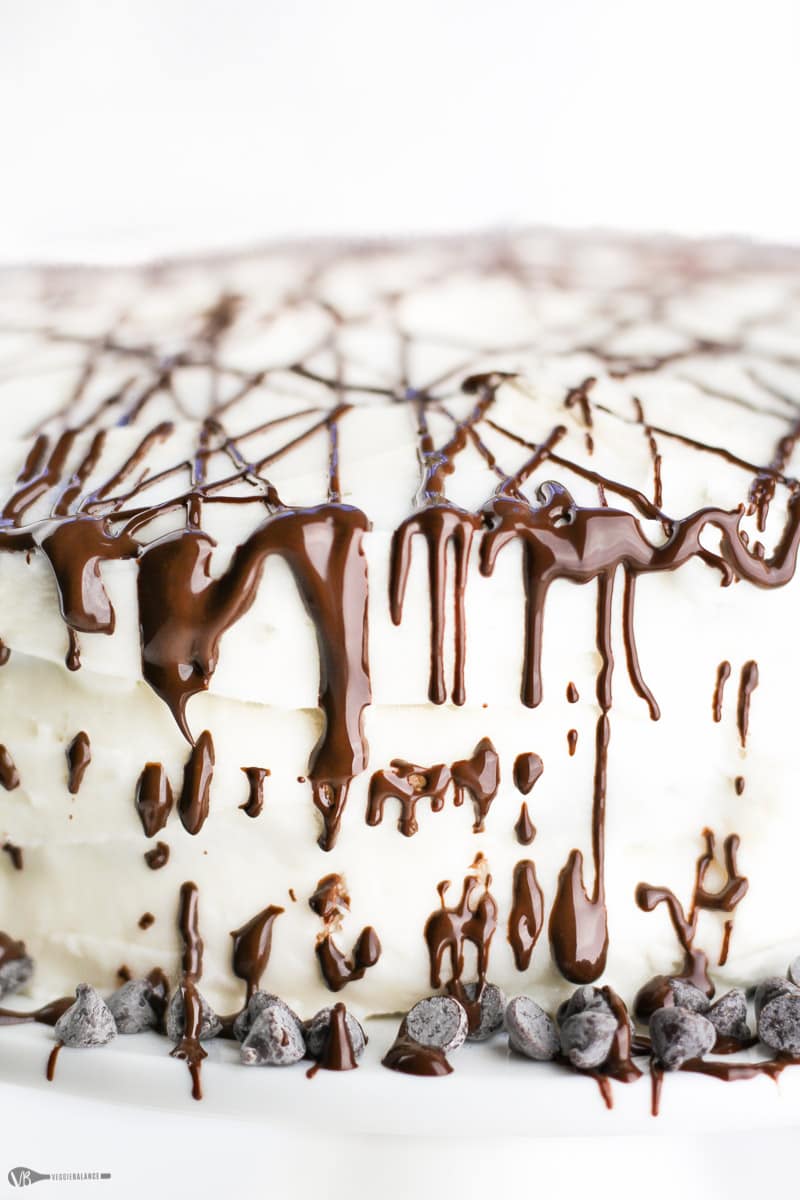 I'm on a chocolate cake craze. Join me. It all started when these gluten-free chocolate cupcakes were revealed to the world.
It's what triggered my baking addiction. // And I am not sorry about it, we have this peanut butter gluten-free chocolate cake recipe.
If you've been following me for any length of time, you know that I go into baking spurts every so often. Well, we are yet again in a full-blown baked goods heaven. // Again, totally not sorry.
I have not had a piece of cake in at least two years.
From memories of my previous gluten days, I remember how a chocolate cake is supposed to taste. Guys, this cake is it. This gluten-free chocolate cake recipe is everything like a 'normal' chocolate cake.
We've even made it into a gluten-free ice cream cake!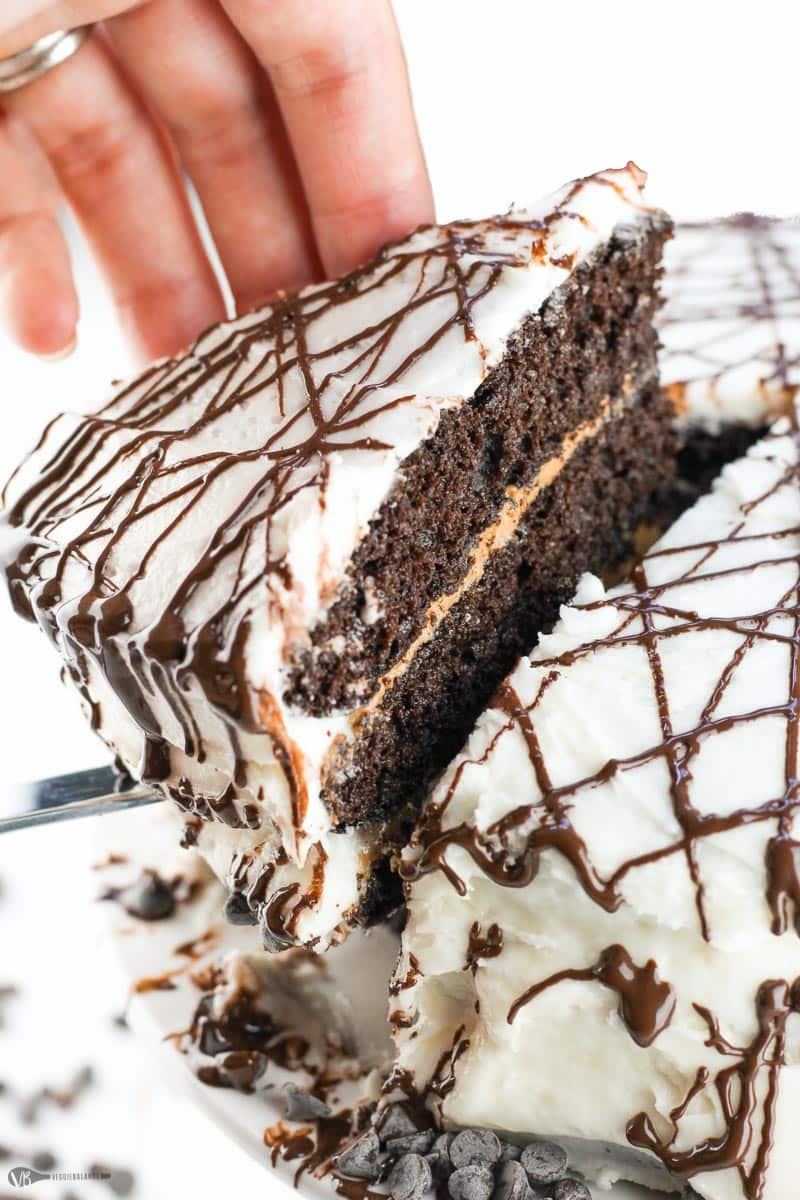 Holy crap batman, have I officially figured out gluten-free baking?
Cakes. We need more cakes!
I may need to work on my frosting and decorating skills though. // Yep, we definitely need more cake.
Practice, guys; it's all for the sake of practice.
How to get a fluffy and not sand paper gluten-free cake
Properly measure flour: Lightly spoon flour into measuring cup until it is overflowing.
Then drag the backside of a knife across the top to level it off.
I cannot stress this golden rule enough. It is a huge key to successful gluten-free baking.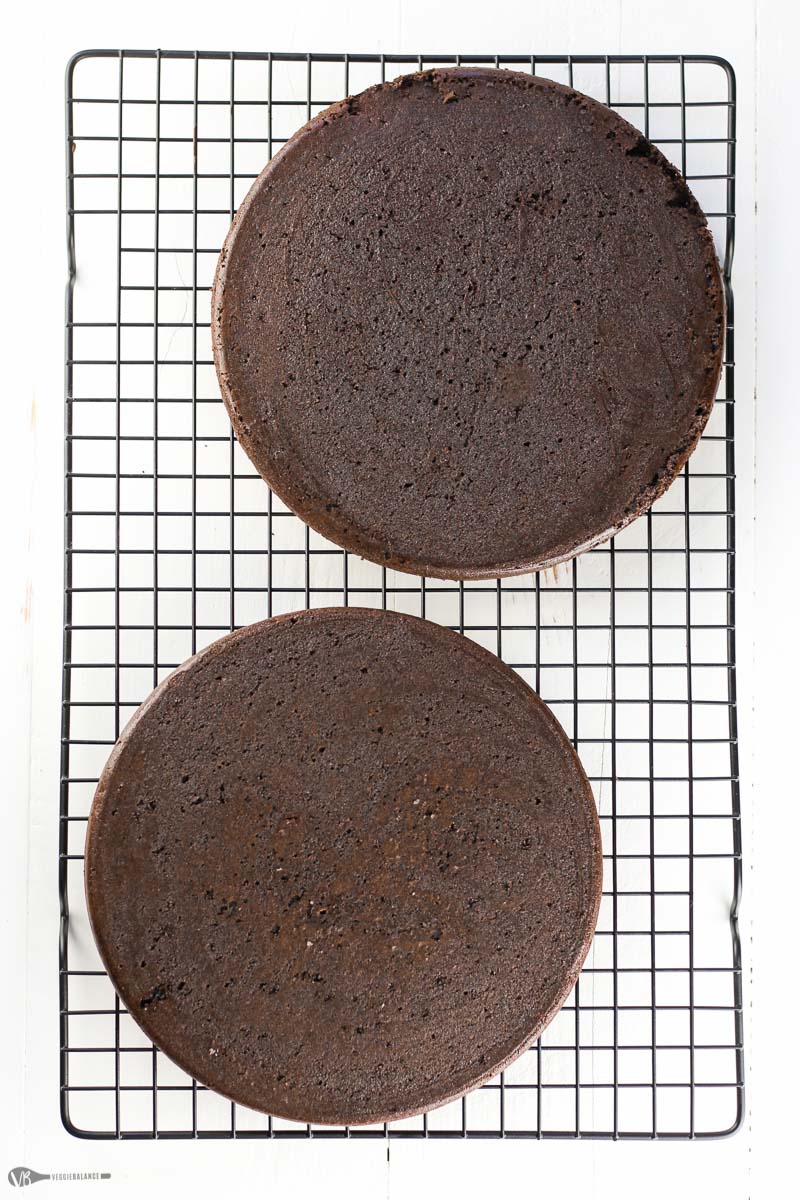 My birthday is coming up. Words cannot express how much I am looking forward to an actual cake for my birthday!
I'm thinking ice cream cake. Oh boy. I've missed ice cream cakes. Truly, I've missed cake with my family's classic vanilla frosting.
On the bright side, this Low-Sugar Vanilla Buttercream tastes the same, plus it is a little bit healthier and works perfectly for dairy-free, too. This frosting makes this gluten-free chocolate cake a dairy-free cake as well! Double YEAH!
How to Make this Gluten-Free Chocolate Cake ALSO Vegan
Replace eggs with flax eggs. The consistency of the cake changes just a bit, but not enough that I wouldn't recommend it as an option.
Replace eggs with Egg replacement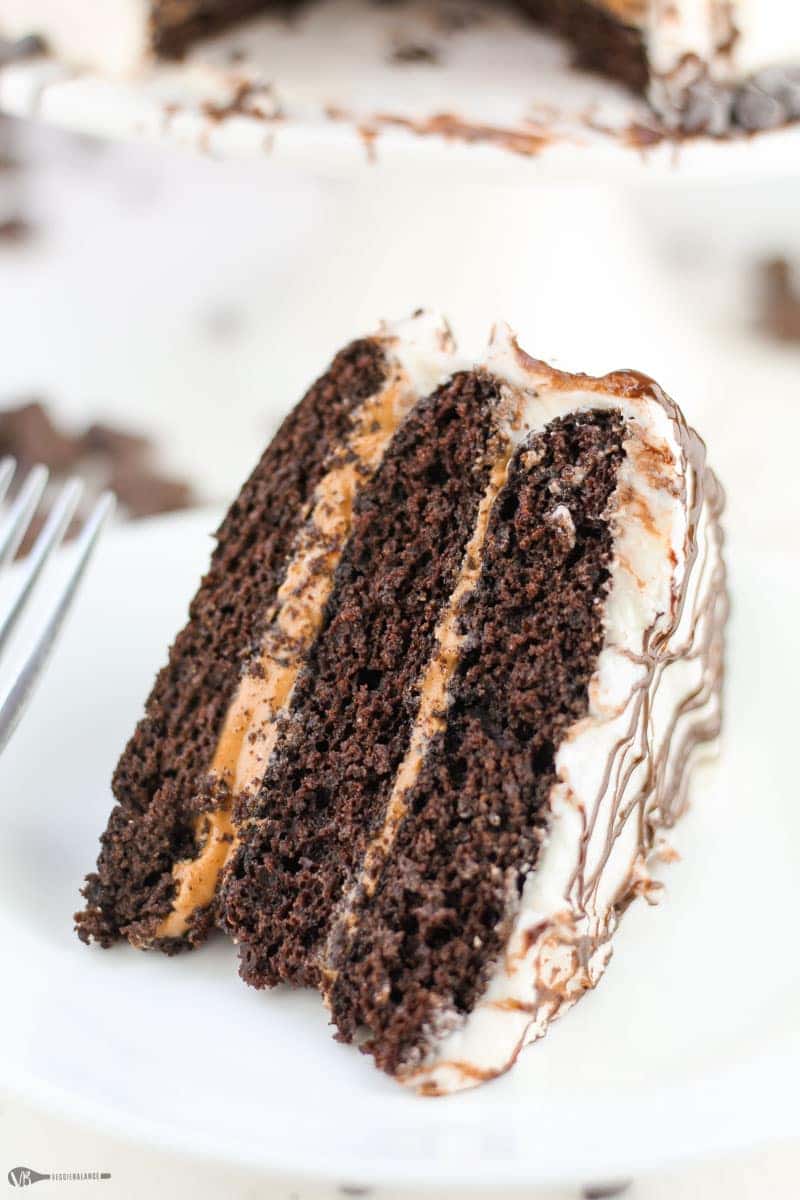 So after all is said and done, we end up with moist, decadent and OMG, is this seriously a gluten-free chocolate cake!?!
Yes, yes, my friends it's gluten-free and you would have no clue if I didn't tell you.
Now excuse me as I bask in my peanut butter chocolate cake heaven. 😉