Vegan Cheese Dip Recipe made with 7 Simple Ingredients, perfectly mimicking the flavor of cheese without the dairy.
(Gluten-Free, Dairy-Free, Vegan, High Protein & Low-Sugar)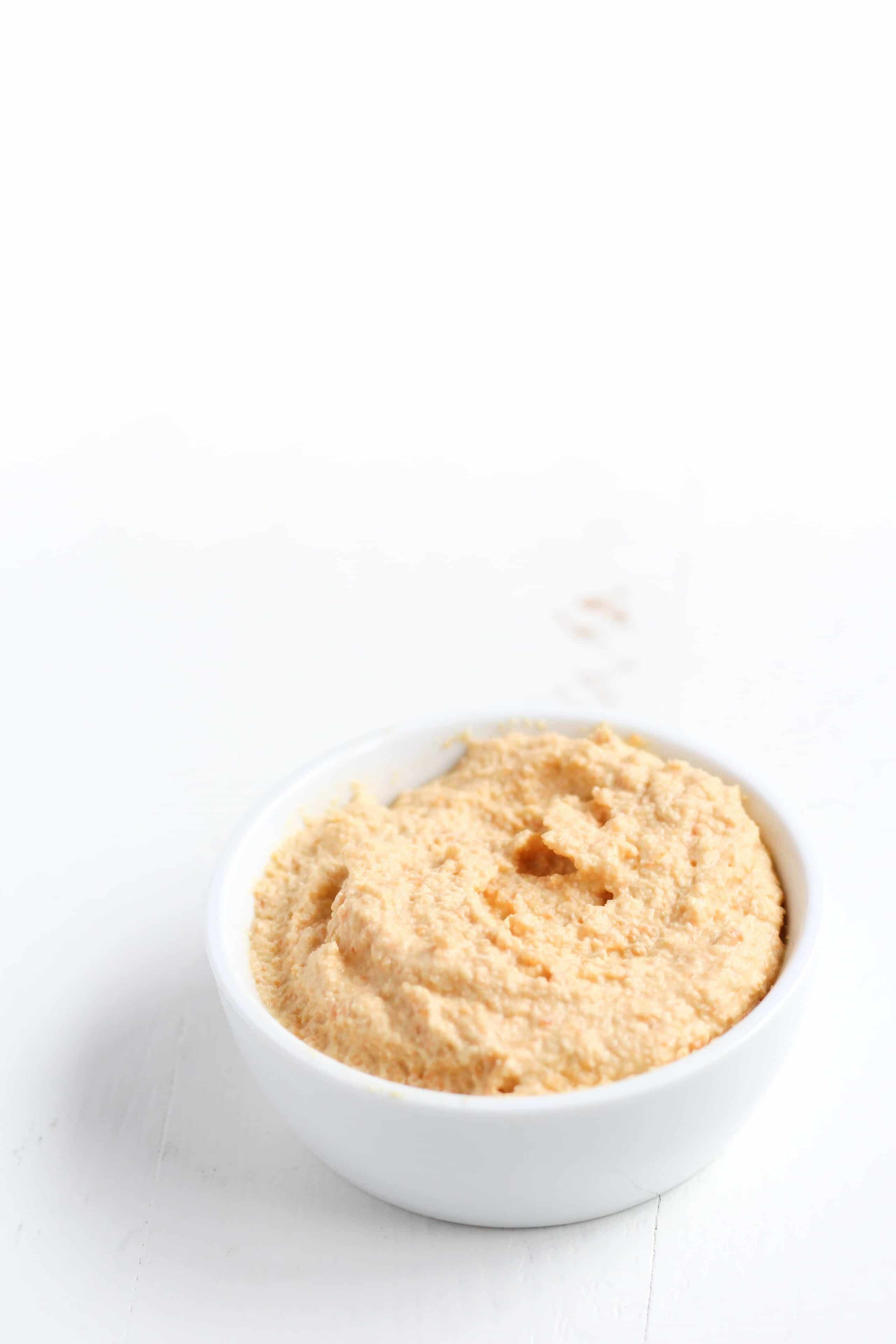 Vegan Cheese… Really?
YES!
Oh my word, it's a dairy-free trying-to-keep-my-diet-in-check kind of heaven. Especially the first week after getting gluten-poisoned.
I confess, cheese is a hard one for me to refuse. I can eat it in moderation on my good days. I love it in all it's creamy, delicious, tangy glory. My body on the other hand? Not so much.
Solution? Make this 'cheesy' creamy vegan dip and slather it in or on anything and everything your heart desires.
Best solution ever, I might add.
There is a little bit of prep work that goes along with this vegan cheese dip, but I promise you, it's nothing insane because I don't do insane prep work. Easy, easy prep work is what I can handle.
In this case, it's soaking the cashews . . .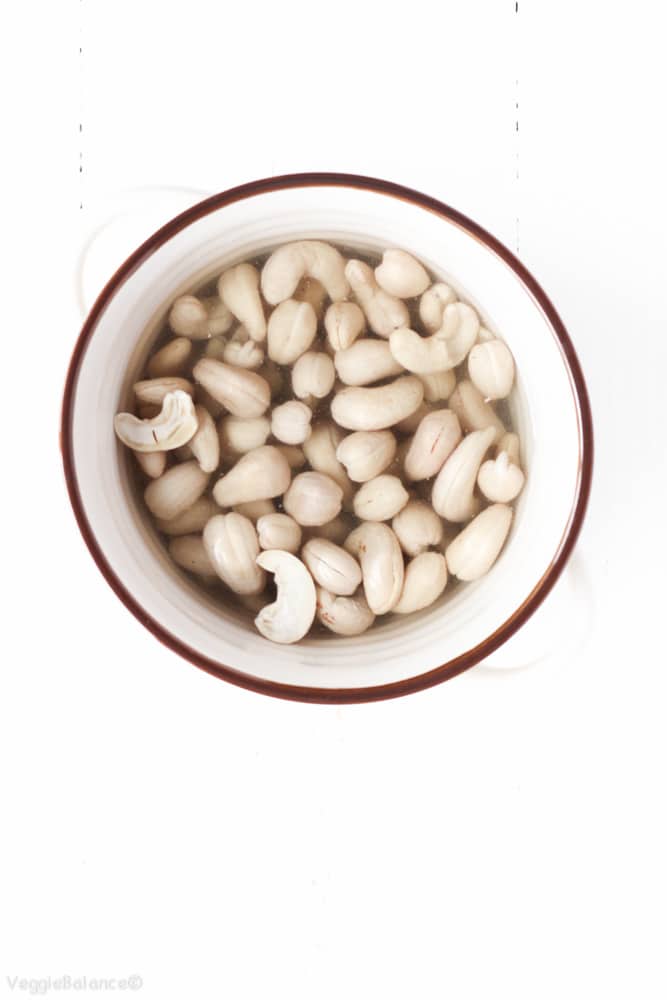 Mmm cashews, the heavenly nut of all nuts. Soak those babies in some water for at least 2 hours (best if left overnight).
I know, something that requires prep work the night before is slightly daunting, but it's as easy as:
Place cashews in bowl
Cover cashews with water
Let cashews soak
I think we can handle that, right?  I promise you, it will be worth it.
Option (and HIGHLY recommended): Add some extra cashews to the bowl before  soaking. Cashews in a bowl, just sitting out in the open, definitely screams zero self-control. There is almost no way I could resist. They were pretty much just begging me to eat them.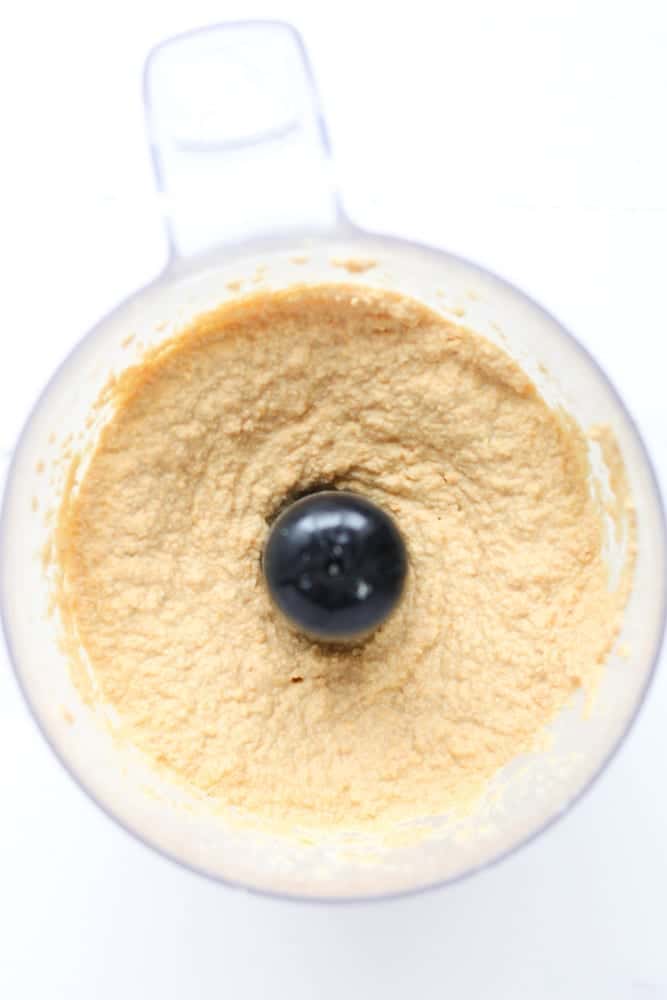 Whirl the delicious 7-ingredients around in your food processor for this Vegan Cheese and we are finished. How easy is that?!
Creamy.
Tangy.
Delicious.
Nutty.
Full-Flavored delicious 'cheese' is what we get.
Now we have to figure out what to do with this 'cheesy' delicious dip. We have a few options.
Option One: Eat with a spoon. (Trust me, it'll happen.)
Option Two: Serve with lentil crackers.
Option Three: Dip with Tortilla Chips.
Option Four: Add to seven layer bean dip, making it 100% dairy-free when opting for this healthy, protein packed 'cheese' dip in lieu of the cheese and sour cream. It is truly delicious.
Option Five (closely linked to Option One): Eat it out of the bowl with your fingers.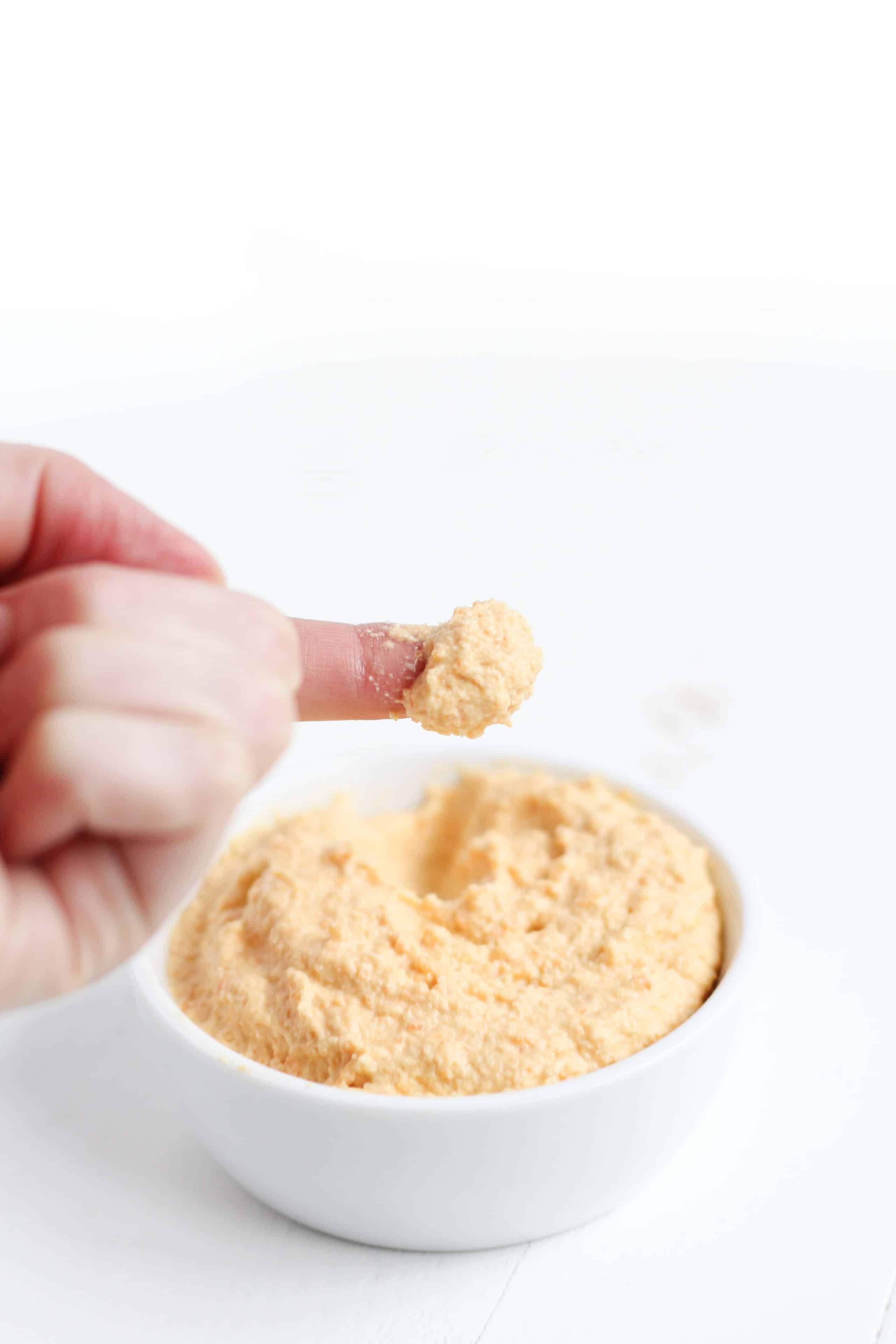 Option Five is most definitely an option I am guilty of. So much so, I almost didn't have enough left over for my bean dip dish..
What's in store for us today is this Vegan Cheese Dip.
Delicious? Yes.
Easy? Yes.
Gluten-Free? Yes.
I say we are off to a great start. 😉