Vegetarian Enchilada Casserole is the deliciously sensational Spanish dish you've been waiting for sans the meat for a tasty vegetarian twist.
(Gluten-free, Vegetarian, Vegan-Friendly)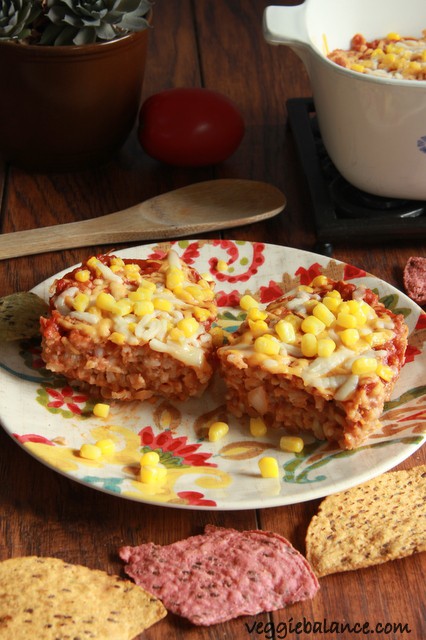 This Vegetarian Enchilada casserole is one of the easiest and most delicious meatless dinners out there.
All those flavors of Mexican cuisine in one cheesy slice.
This is Mexican with a little twist to it, it's always the same ole' combo of tortilla with lots of cheese, sour cream and hot sauce.
Don't get me wrong, I LOVE me the conventional Spanish food and am obsessed with pork tamales but I was feeling something a little different.
Vegetarian Enchilada Casserole helllooooooooo.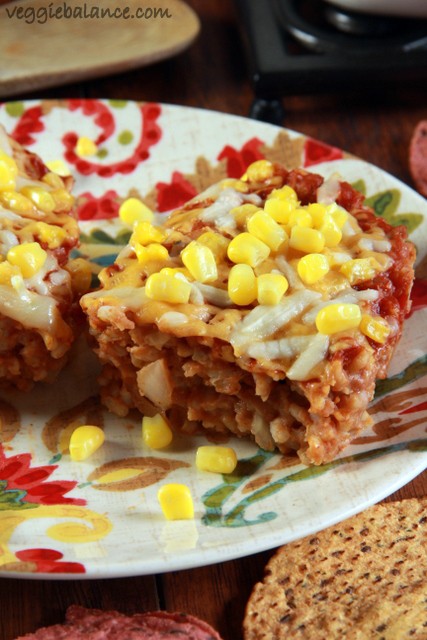 All you are going to need for our Vegetarian Enchilada Casserole
Brown rice
Vegetarian refried beans
Enchilada Sauce
Onion
Corn
Cheese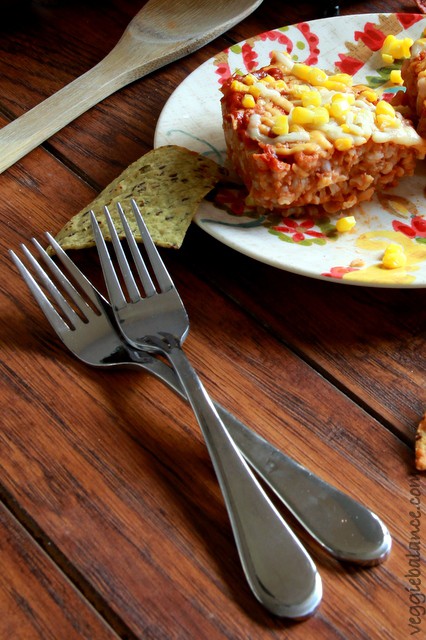 Anyways, make this delicious dish. You will NOT regret it. It is the perfect combination of delicious flavors.