Vegetarian Enchilada Casserole is the deliciously sensational Spanish dish you've been waiting for sans the meat for a tasty vegetarian twist. (Gluten-free, Vegetarian, Vegan-Friendly)
If only Spanish food had a little twist to it, it's always the same ole' combo of tortilla with lots of cheese, sour cream and hot sauce.
Don't get me wrong, I LOVE me the conventional Spanish food, but I was feeling something a little different. That's when I stumbled upon a recipe for an enchilada casserole and immediately said SIGN ME UP!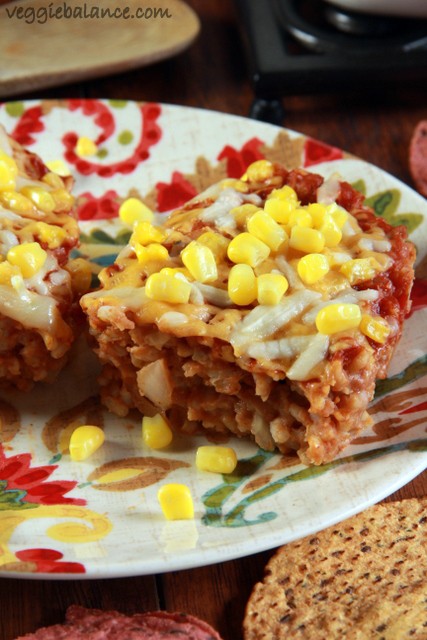 I, of course, tweaked it into a 'Lindsay' version. Using less cheese and opting for brown rice I quickly was in enchilada Mexican heaven. I also omitted the chicken (obviously) along with the cilantro.
I didn't have any fresh cilantro on hand. Yeah, how is it that I have chives, basil, lemon thyme, lavender, and mint in my garden but not cilantro? It's a foodie fail I know I realized during this. That will be rectified next spring.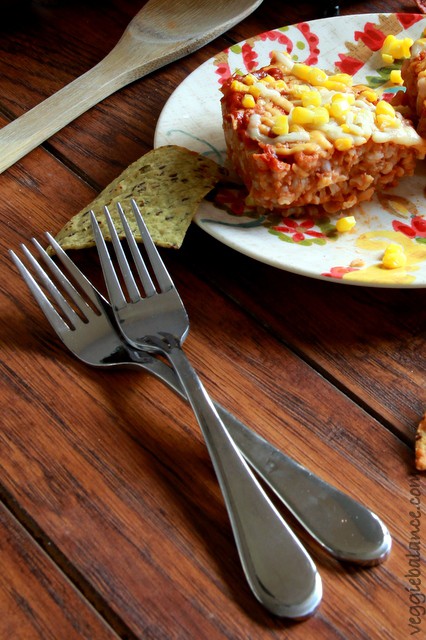 I know, I'm so weird by already planning my plants and garden next year but I came to a conclusion mid-summer (too late to make any changes) that I'm going to revamp my backyard.
Goodbye the multiple hosta plants that I have no use for and say hello to useful plants that each and every one will have either a cooking or medicinal use. Living in a subdivision I am limited in what I can do as you still have to keep up with appearances. (gag) Someday I'll get a house in the middle of nowhere and bright green grass won't matter. (Sigh)
Anyways, make this delicious dish. You will NOT regret it.