Pumpkin Alfredo Sauce recipe made with 9-Ingredients including fresh sage from the garden. Made in less than 20 minutes for 100% satisfaction of those pumpkin cravings!
(Gluten-Free, Dairy-Free, Vegan)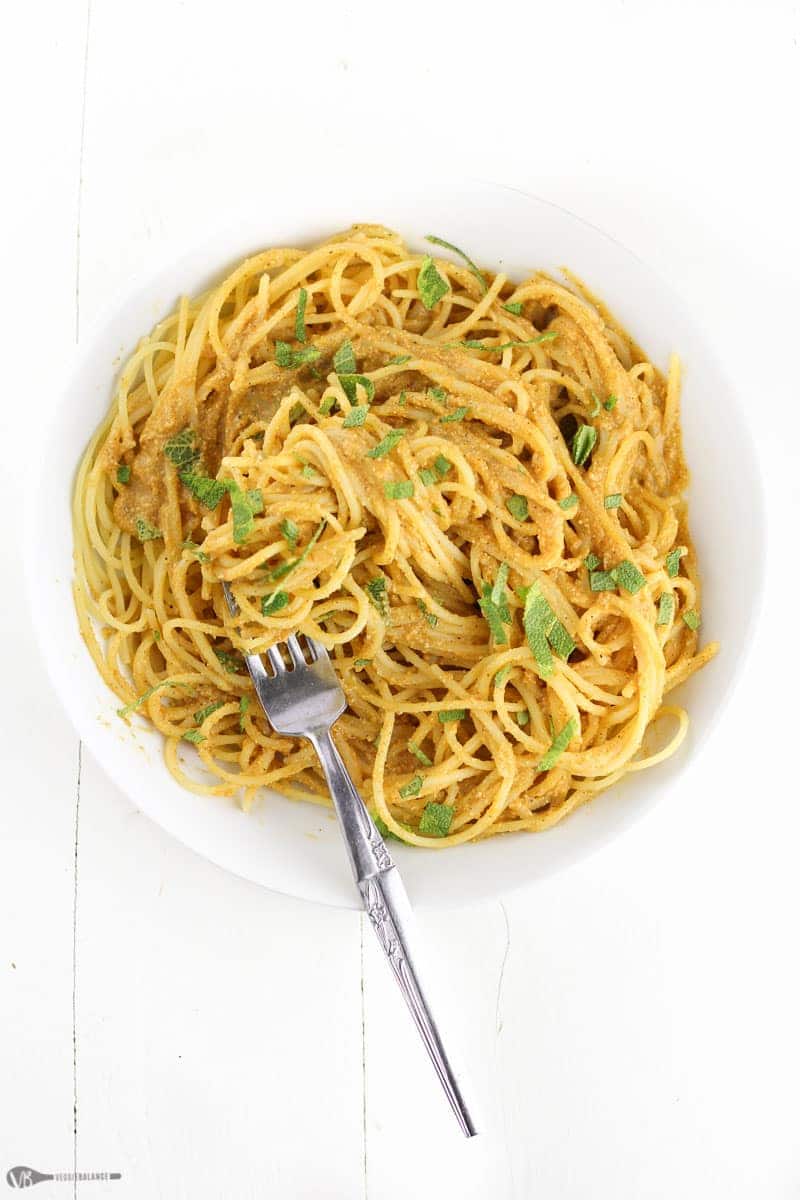 Mmmm, pasta sauces. This Vegan Pumpkin Alfredo Sauce brings everything to the table. All our dreams and desires are in this jar.
You know that pumpkin kick you're on? // We are all there. Let's do this.
Most any and all pasta sauces have tons of dairy in them., Not that I'm complaining, but there is a time and place for consuming that much dairy—and my body is sometimes not there. Especially after a week of traveling!
For the days I would rather not eat a block of cheese in my pasta sauce, I turn to my handy vegan parmesan made with cashews and nutritional yeast. (The full recipe post for Vegan Parmesan Cheese!)
So what simple ingredients are in our pumpkin alfredo sauce
Vegetable Broth
Pumpkin Puree
Some delicious spices like fresh sage, cinnamon, nutmeg, salt and pepper.
Unsweetened almond milk or if you would like to make this definitely decadent make with coconut or cashew milk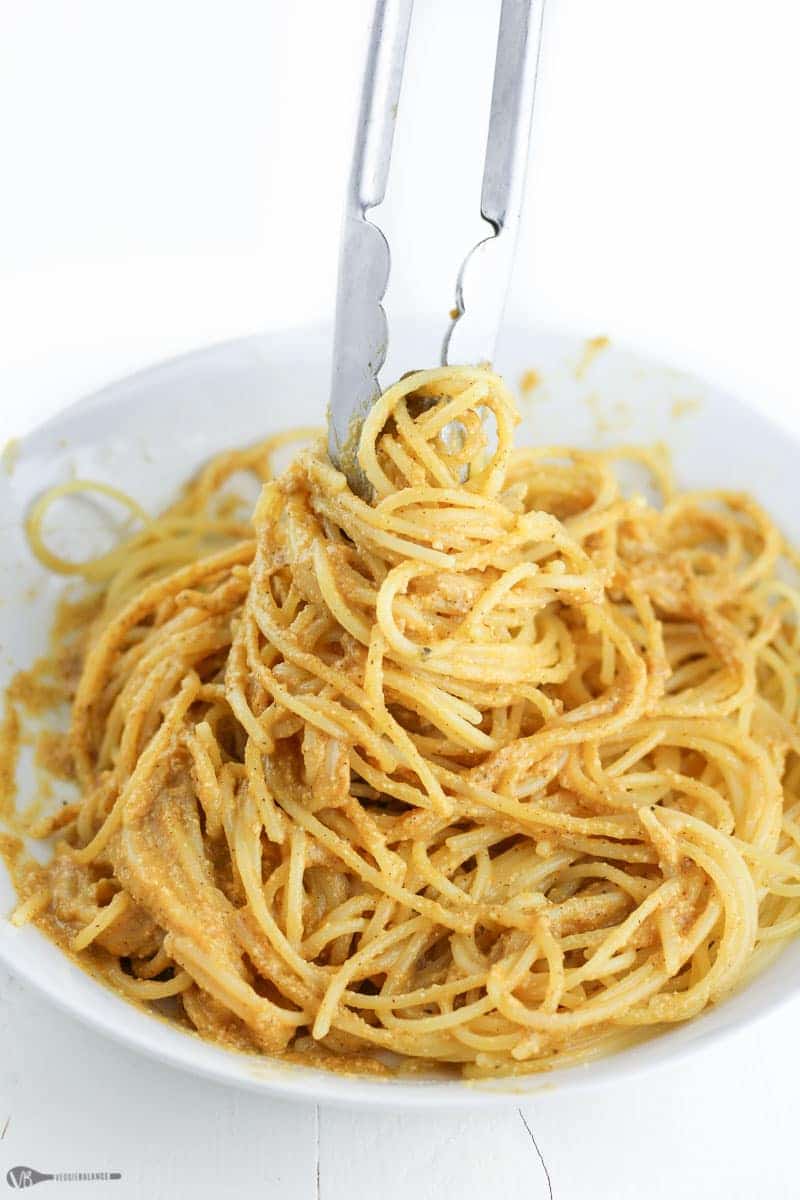 This Vegan Pumpkin Alfredo Sauce is so unbelievably easy to make. It's creamy and rich, but our waistlines will be thanking us because there is no butter, cream, or cheese involved in this dish!
It really is a treat for a Dairy-Free Monday Meal! // Yep, I totally made up my own version of Meatless Monday WITHOUT the dairy. 😉
Toss this creamy nutmeg and cinnamon sauce with gluten-free pasta and dinner is served!
How to cook with gluten-free pasta
Gluten-Free pasta tends to have more starch to it compared to other regular pasta.
 Quickly run drained pasta under cold water to rinse off any extra starch and refrain the pasta from cooking anymore.
This helps keep any leftover pasta from sticking together once it cools also.
Whether or not you are on the pumpkin craze bandwagon, this creamy, slightly sweet, rich nutmeg sauce is something to at least try for your tastebuds.
Pumpkin Alfredo just got a thousand times healthier with this Vegan Pumpkin Alfredo Sauce. You are welcome, my waistline. // As the season approaches, we all need some help with healthy eating. 😉