Grilled Buffalo Chicken Salad recipe for those hearty, healthy lunches or dinners. Chicken breasts marinated in a buffalo sauce and grilled to perfection with our tips. Top that onto a bed of greens top with our dairy-free ranch dressing. It's a meal for everyone. (Gluten-Free, Dairy-Free friendly, Low-Carb, Low-Sugar)
Buffalo Flavored Everything!! Yes please.
As I travel I've come to notice some of the stereotypes that other countries believe about Americans.
We are loud… sorry guys, but it's kinddddd of true.
All our teeth look the same… Also somewhat true.
Our food portions are way too much… mostly true.
We eat McDonald's all the time… Yuck, no.
We love buffalo flavored anything! Yes. Yes. Yes, this is true.
I will completely and happily adopt one of these stereotypes. Give me that buffalo sauce!
Let those chicken breasts marinate in the buffalo sauce for at least 45 minutes before placing on the grill. I also like to brush more buffalo sauce onto the chicken breasts while they cook.
Don't forget you can easily make your own homemade buffalo sauce by using our recipe!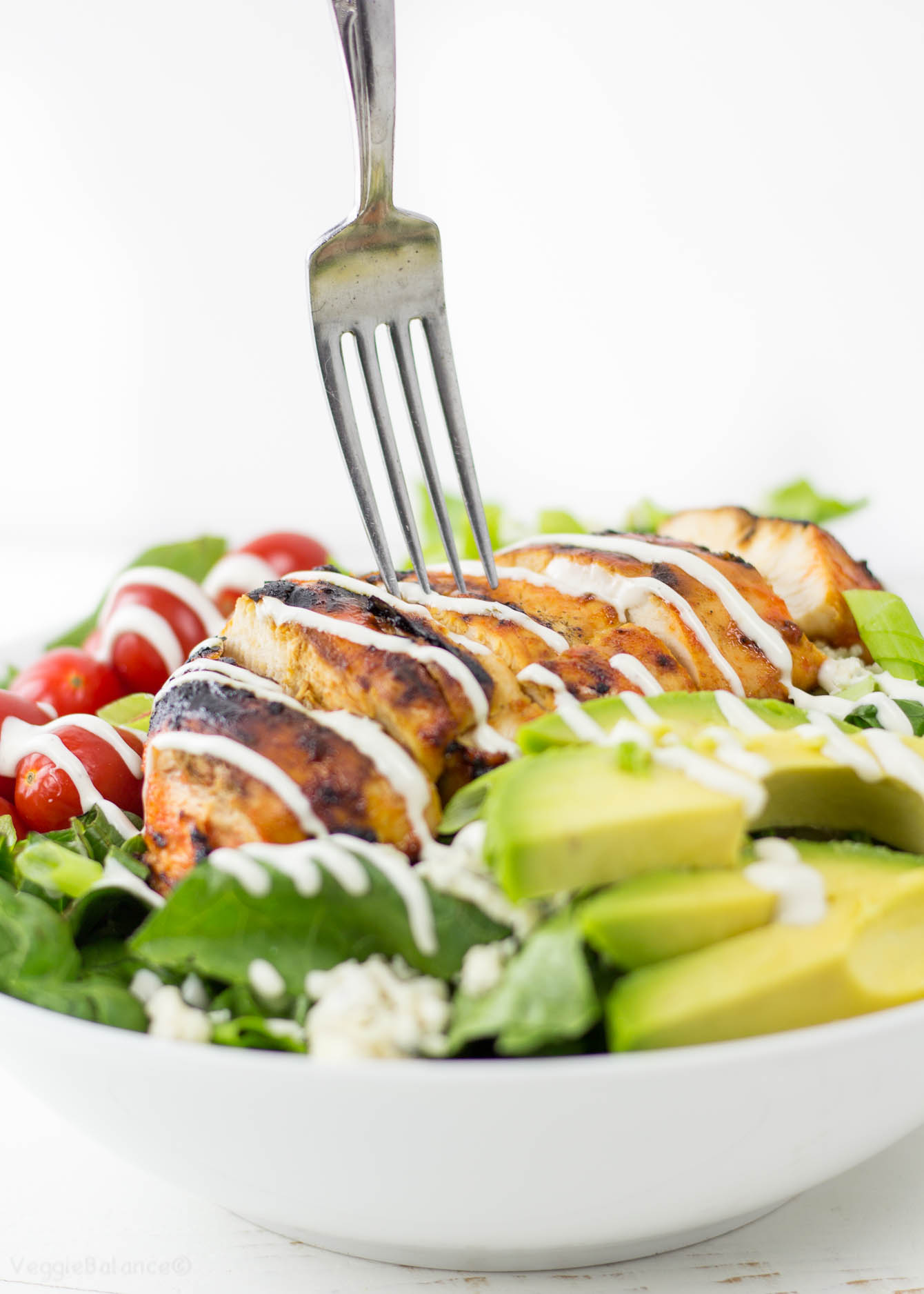 Perfection. Grilled Buffalo Chicken Salad Perfection.
I'm not sure where and why this salad was missing from my life. One day I was trying to experiment with the Instant Pot by make my Baked Buffalo Chicken Meatballs in the pot. It was not successful.
In fact, I ended up with a ground up buffalo chicken mess that definitely was not meatballs but oh my word it was delicious.
That HAS to be mean something! So I put it onto a fresh bed of spinach and that was dinner.
Oh my word.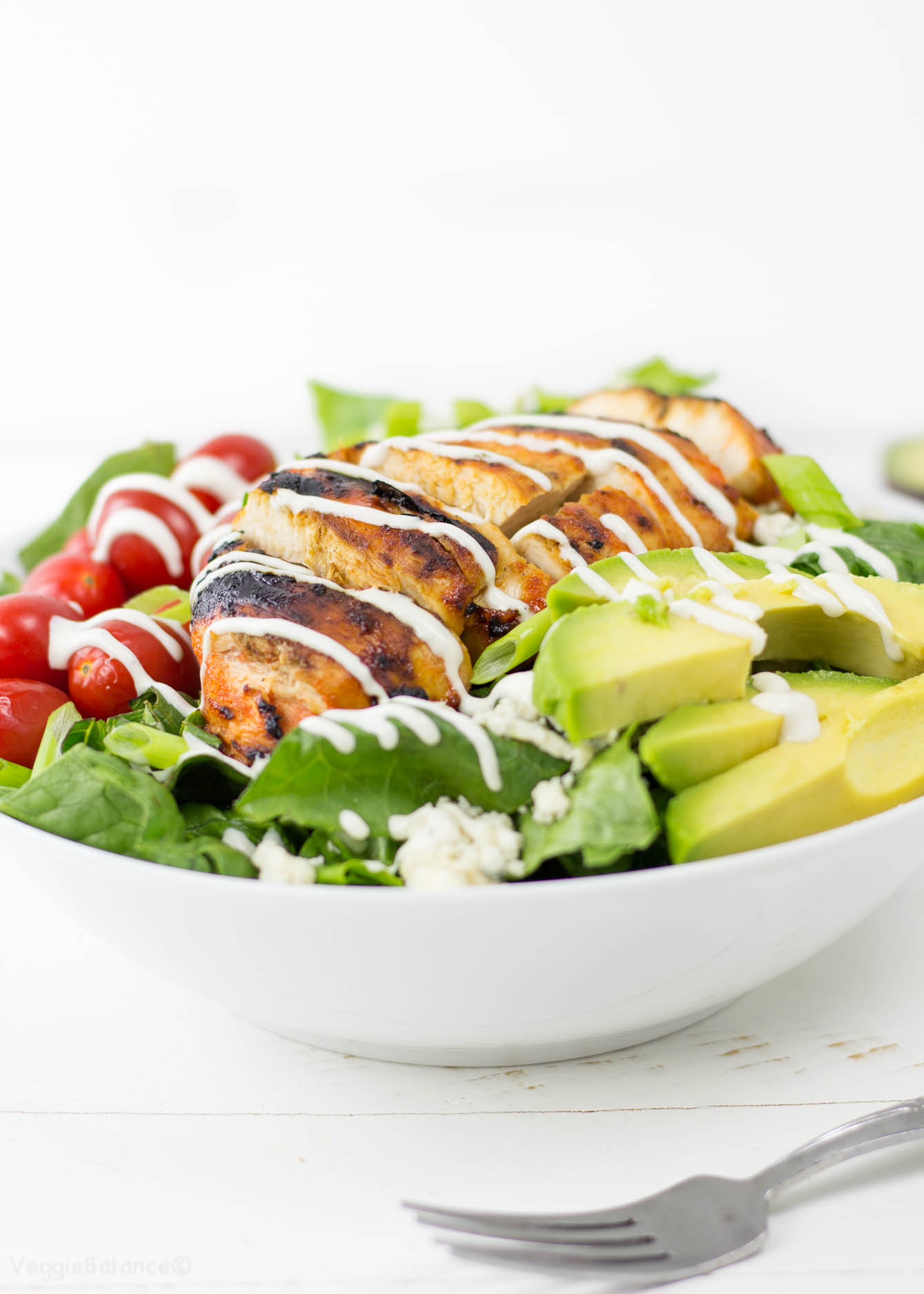 So my epic fail with the Instant Pot turned into a realization that Grilled Buffalo Chicken Salads need to be a monthly staple in the household.
Take our dairy-free ranch dressing and drizzle it all over the salad. Mmmmmm yes.
This is that meal where it's so good that you completely are unaware that you are in fact just eating a salad = best meal ever.