Turmeric Roasted Sweet Potato, Green Beans and Crunchy Chickpeas are what's shakin' for dinner tonight. Easy weeknight-meal-for-the-win with this healthy sheet pan dinner.
Gluten-Free, Dairy-Free, Vegan)
One-Pan Dinners are made for me. So simple, easy clean up, top them onto some rice and we are in business for a dinner without the muss and fuss.
I cannot lie, lately I've been extremely lazy. But it's that push and pull of knowing I need to eat healthier and go running that nags at me.
There just doesn't seem to be enough time in the day!
Top that with all the house duties now AND all the responsibilities on top of running a business anddddddd … crap there is not enough time in the day.
Perhaps my lack of motivation with everything that has been going on is not helping, but we reap another easy sheet pan dinner recipe out of it. #SilverLining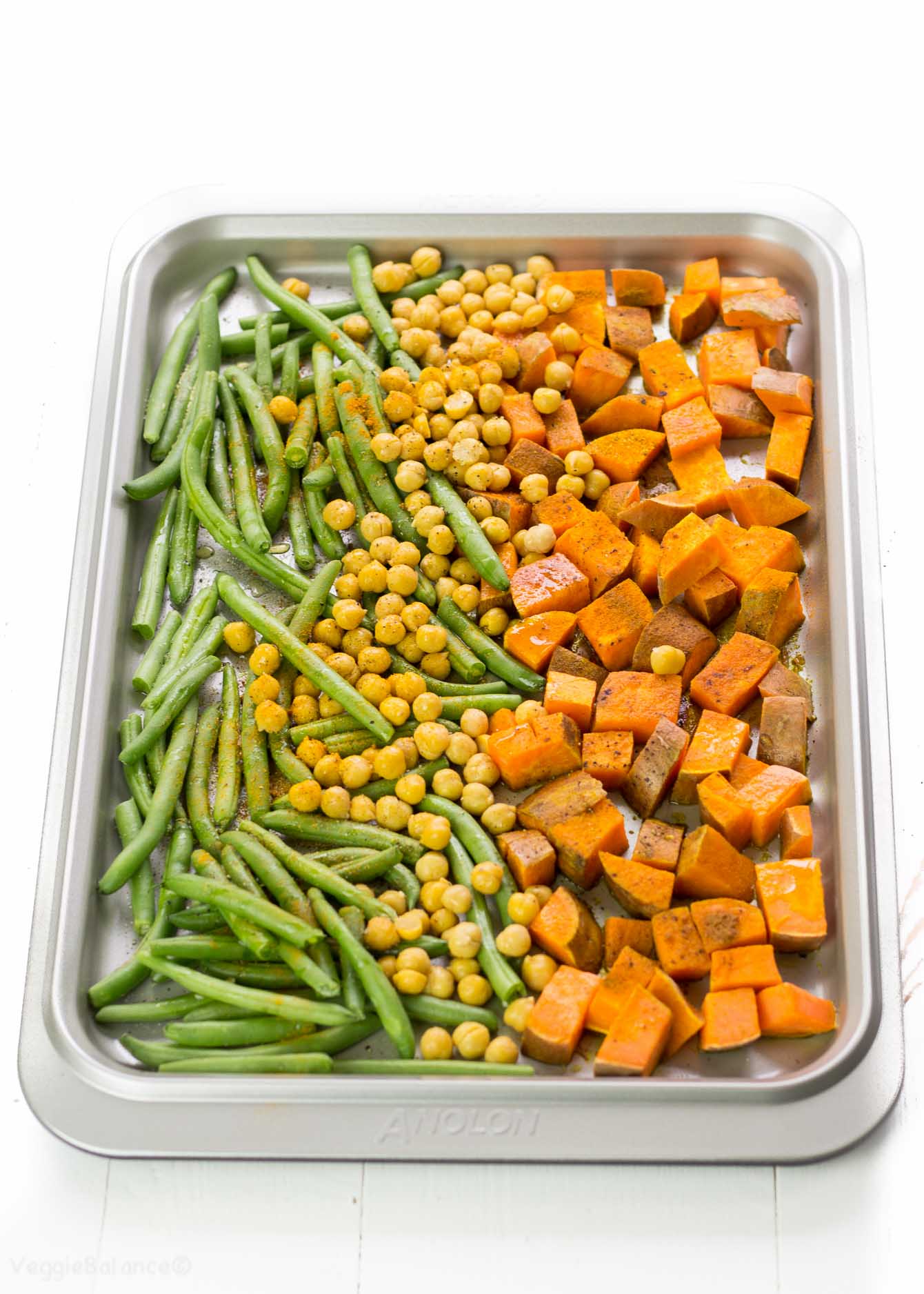 One Pan. You can even line it with aluminum foil and get away with not having to really wash and scrub the pan!
Yep, dinners like this sheet pan Turmeric Roasted Sweet Potato and Green Beans are exactly what I need in my life.
Warning: Turmeric stains anything it touches. Be wary of your clothing especially. It will stain the pan a bit too, but after a couple washes it should come out. It's not coincidence that I  line my pan with aluminum foil.
Oh, and if you're interested in a different twist, try these Easy Bacon-Friend Green Beans from Perry's Plate!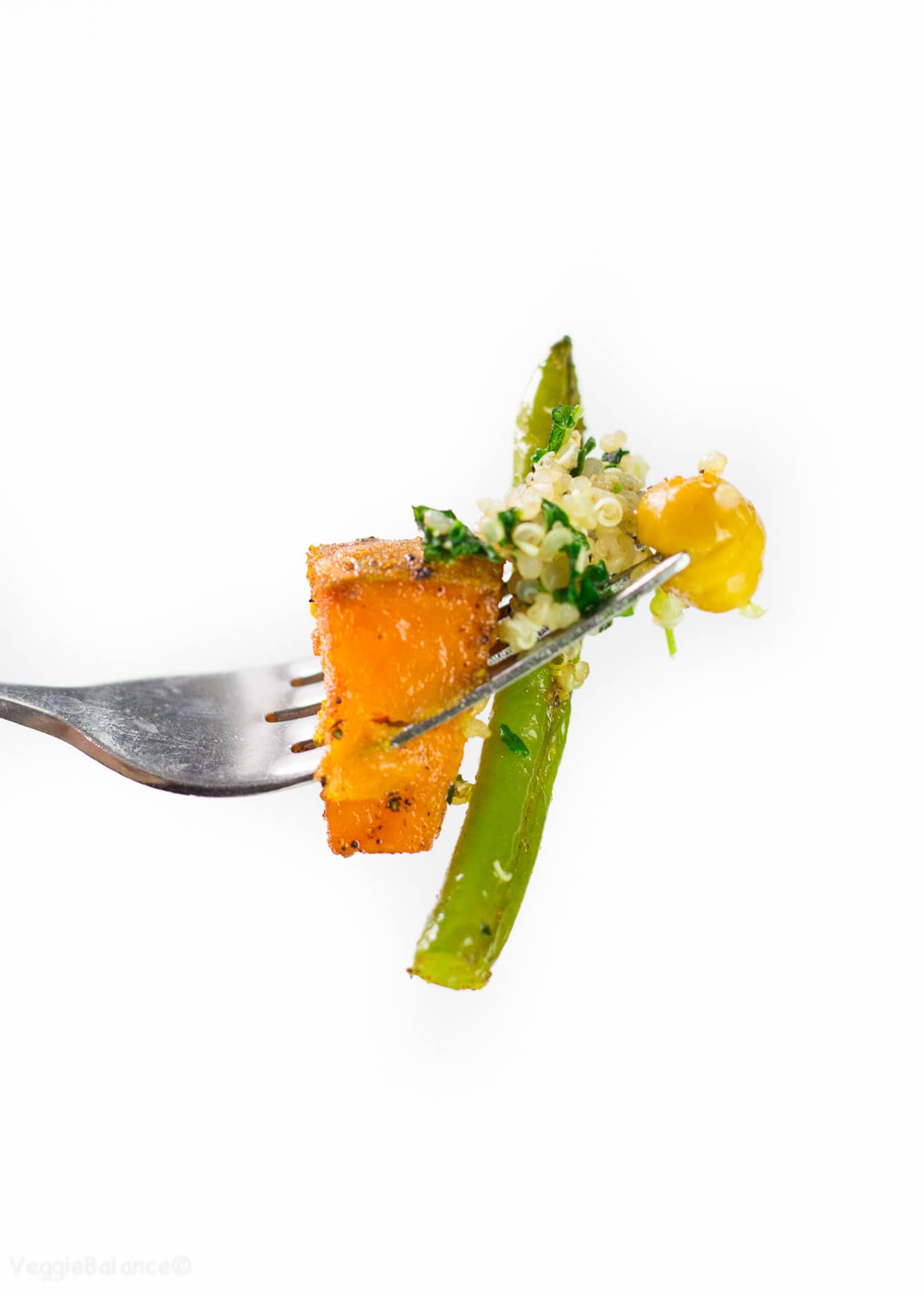 Now that my 'dishwasher' is gone, the horrible task of cleaning those dishes everyday makes me just want to sit on the floor with double chocolate chip cookies. Life is better with cookies.
I mean, healthy sheet pans dinners makes life better … then cookies. #GetItTogether
Now, if I only could get some decent Michigan weather that would allow me to consistently be active outside. I mean, it just snowed in April.
In the meanwhile, I'll sit over here with a bowl of these roasted turmeric veggies over rice in one hand and cookies in my other hand. That's a step in the right direction, right?