Vegetarian Lentil Patties 'Chicken' Parmesan patties that are really easy to make with just a few simple ingredients. Our favorite vegetarian meat replacement patty to have frozen for quick weeknight dinners to whatever you want to make it with!
(Gluten-Free, Vegetarian, Dairy-Free & Vegan Friendly)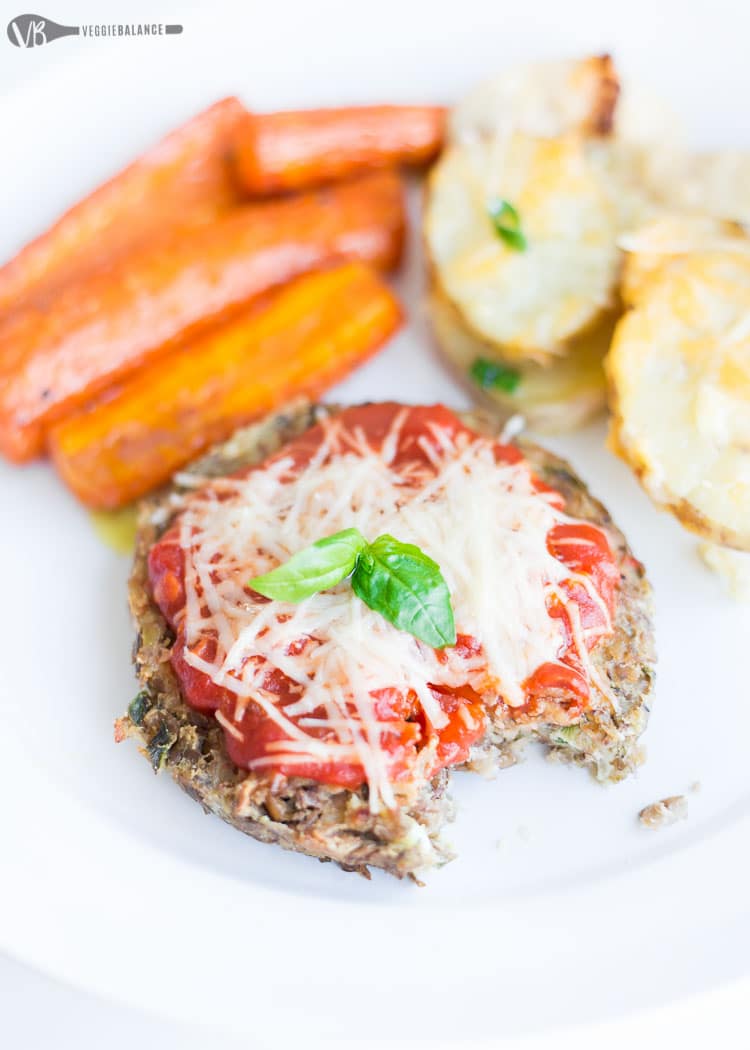 Our biggest struggle most times for me is being coeliac AND a picky meat eater. Most of the vegetarian meat replacement options out there are with either gluten or soy. Neither of those ingredients really love me.
Making lentil patties can be made into a few dinners.
Vegetarian 'Chicken' Parmesan – we've got the recipe for that here for you below!
Lentil Burger Patty – slap this lentil patty between a gluten-free bun with your favorite burger toppings.
Lentil Patty Lettuce Wraps – I feel like a ton of beautiful things happen with some good butter lettuce. Like these buffalo lettuce wraps.
We've gone into details of the easy ways to make a meat dish into a vegetarian one in our Ultimate Guide to the Best Vegetarian Meat Substitutes and I think it is safe to say these Lentil Patties will be joining that list!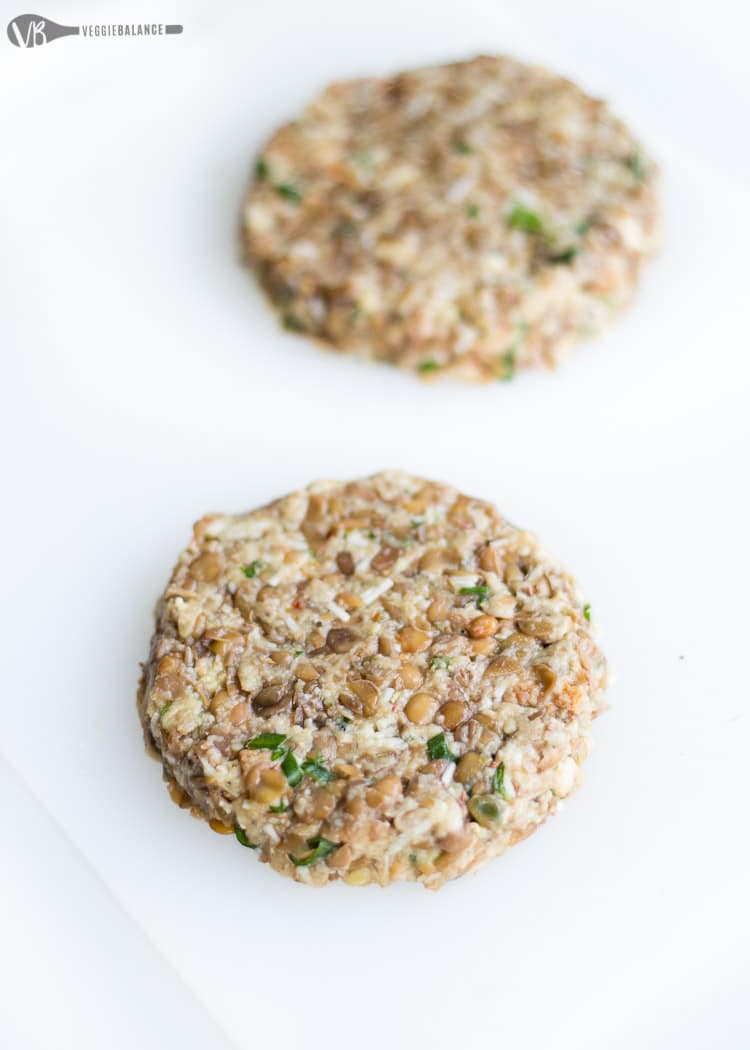 How to Make these Vegetarian Lentil Patties
Mix only 8 simple ingredients into a large bowl and mash together with a potato masher or your hands if you don't have that on hand.
Or pulse mixture in a food processor until ingredients are well combined and it forms a paste.
Press mixture into patties about 1 inch thick. You may use a biscuit cutter to form the patties or have a husband that is skilled at making perfectly shaped lentil patties.
 Heat a little olive oil on a skillet over medium heat. Cook patties for 2-3 minutes on each side.
If you'd like to throw a bit of parmesan in these lentil patties if you are going the 'chicken' parmesan route that is not a bad idea. 🙂