Vegetarian Wild Rice Soup recipe made in One Pot for a quick, filling and delicious dinner. A few simple ingredients, flavorful spices and ready under 30 minutes. Easily made as a vegetarian option and as always gluten-free.
(Gluten Free, Dairy Free, Vegan Friendly)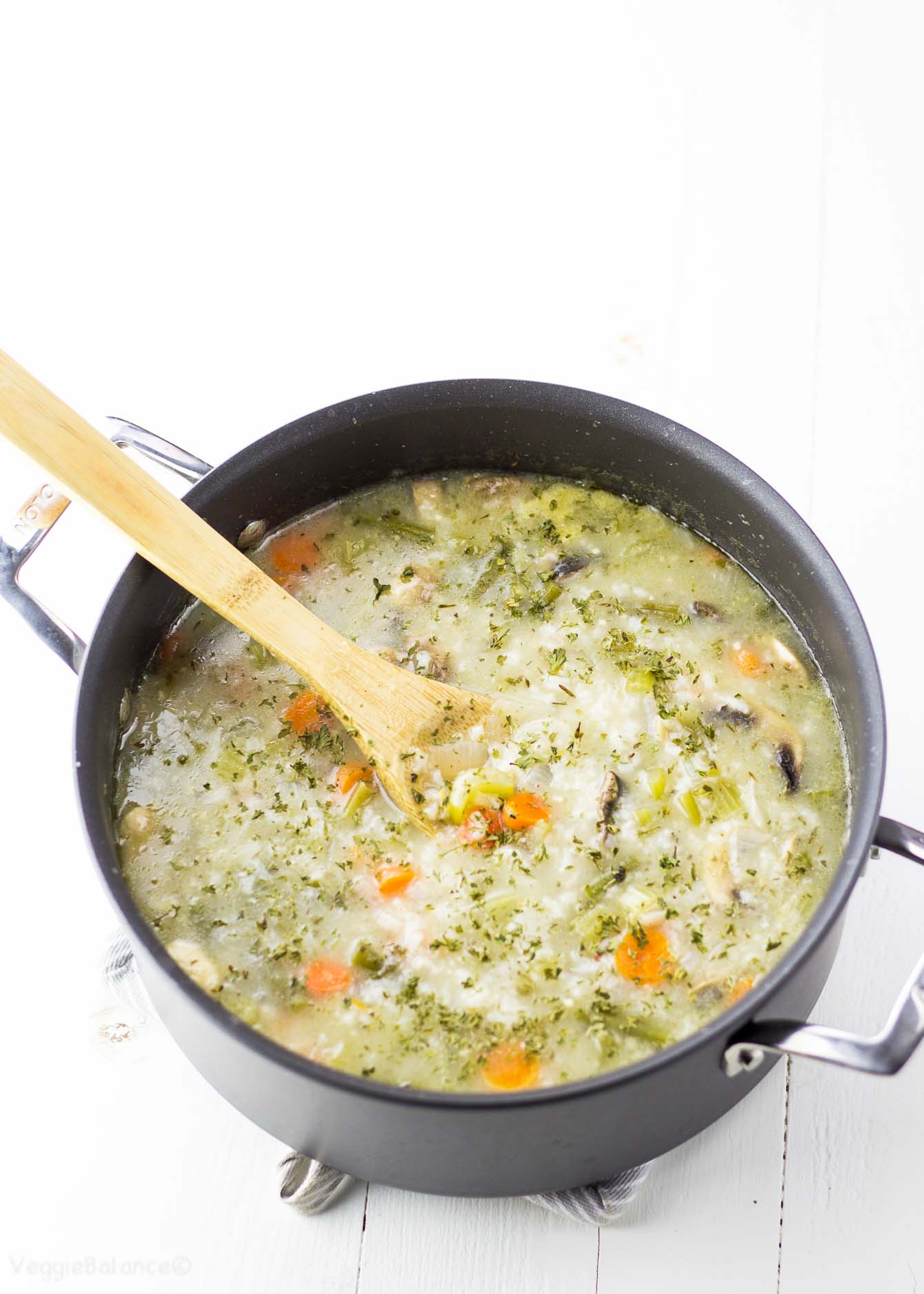 One Pot dinners are my jam. I simply love everything about them. Especially when I can include some rice in the mix to fill me up.
Don't get me wrong, low-carb soups have a time and place, but not when it's the only thing I'm eating for dinner. I need some sustenance.
This Wild Rice Soup is 100% meant to be a one stop shop for dinner.
Now this may be called Wild Rice soup but honestly I didn't know what else to call it.Whenever I make this, I use whatever rice I happen to have in the house.
Options: I've used wild rice, basmati rice, brown rice and just good ole fashion white rice. All turn out great.
This soup is not only filling, it's creamy. The kind of creamy that makes my heart happy to indulge in gluten-free soup.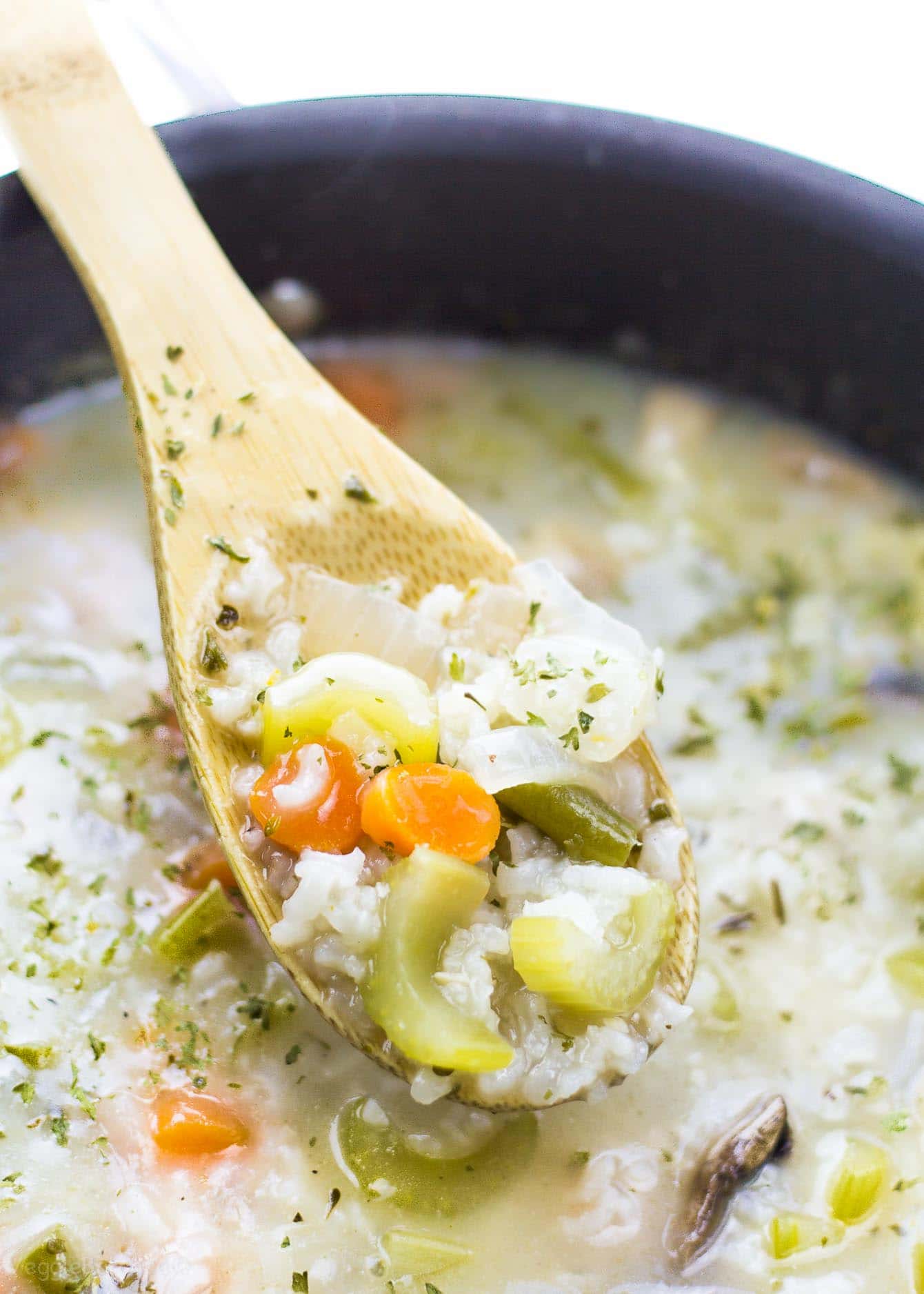 When it comes to creamy soup "out in the world" – I avoid those like a plague. The thickening agent is usually flour.
To be able to make something comparably creamy and filling at home makes me very happy, indeed.
If you are living in the midwest, I know you still are craving those warm comforting soups. Temperatures dropping to almost freezing in early May. *Sigh*
While everyone else in the world may be basking in the sun with their fresh produce, I am over here with three layers trying to stay warm. Wild Rice Soup come keep me warm.
You can even garnish this soup with some crispy garlic basil Parmesan crisps or Parmesan Low Carb Cheese Chips.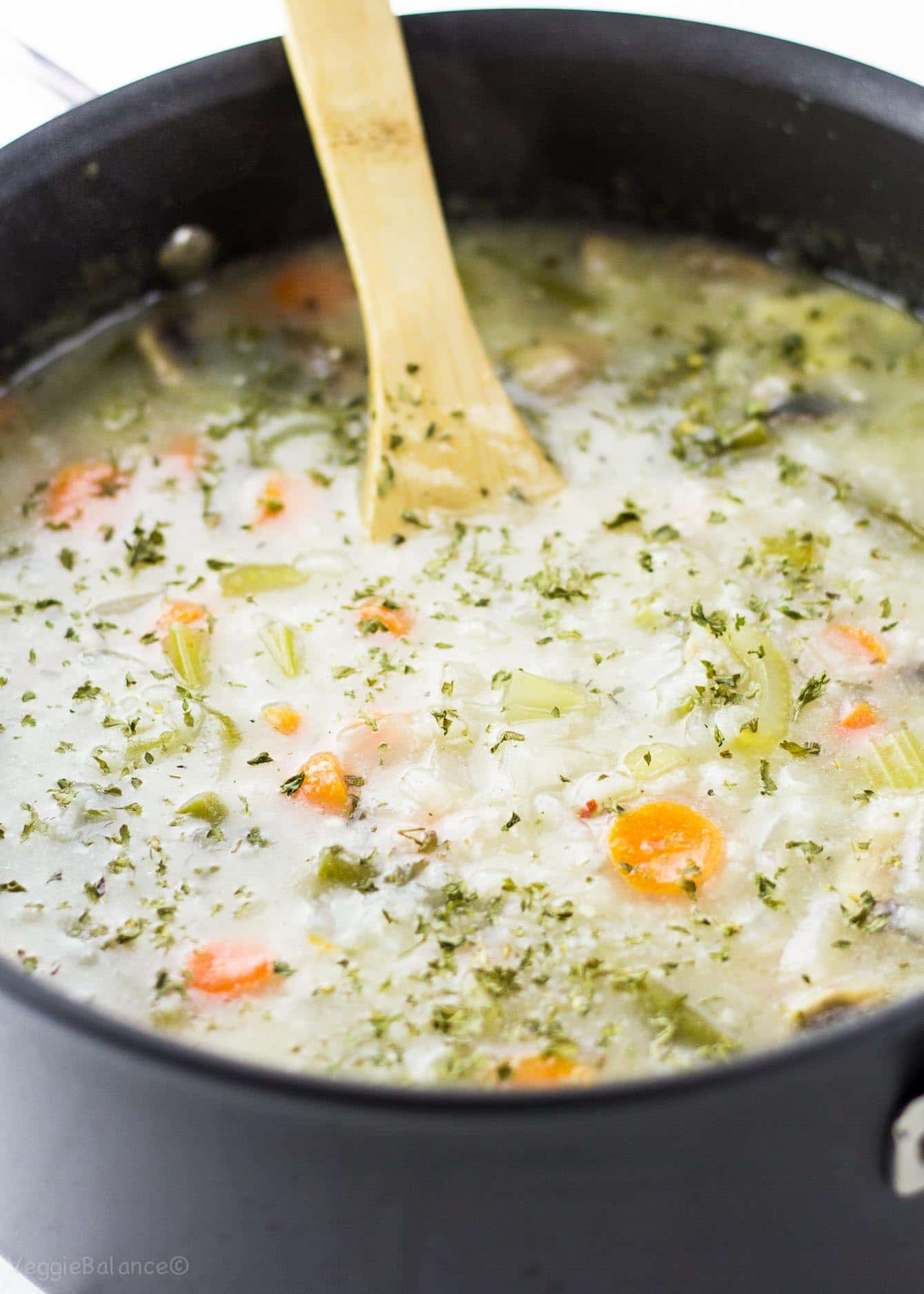 The winter comforter has not been removed from my bed yet and the heat is still running in my house … yes we are still in full-fledged soup mode here in the Mitten.
So, if you are one of the fortunate ones who has been able to wear shorts and a tank top for more than one day in a row, you can go enjoy that fresh produce and sun. This Wild Rice soup will be waiting for you next year.
All my other Mid-Westerners and Europeans, I know you feel me.