Two Ingredient Green Smoothie. Because who has the time for breakfast nowadays? Just 1… 2… Blend! Two simple ingredients to whip together for a quick and spinach-packed breakfast. You can't go wrong with this quick and nutritious breakfast solution. (Gluten-Free, Dairy-Free, Vegan)
Breakfast is one of those meals you know you need to eat but find yourself running around like a chicken with your head cut off just to get out of the door on time.
You need quick breakfast solution. Yes please.
You need something healthy. Definitely.
Want to make yourself a Vegetable Quiche? No, who has time for that unless we planned for it? (And even then?)
I understand you.
I also understand that getting your greens in your diet can be tricky sometimes. That is right where I am now.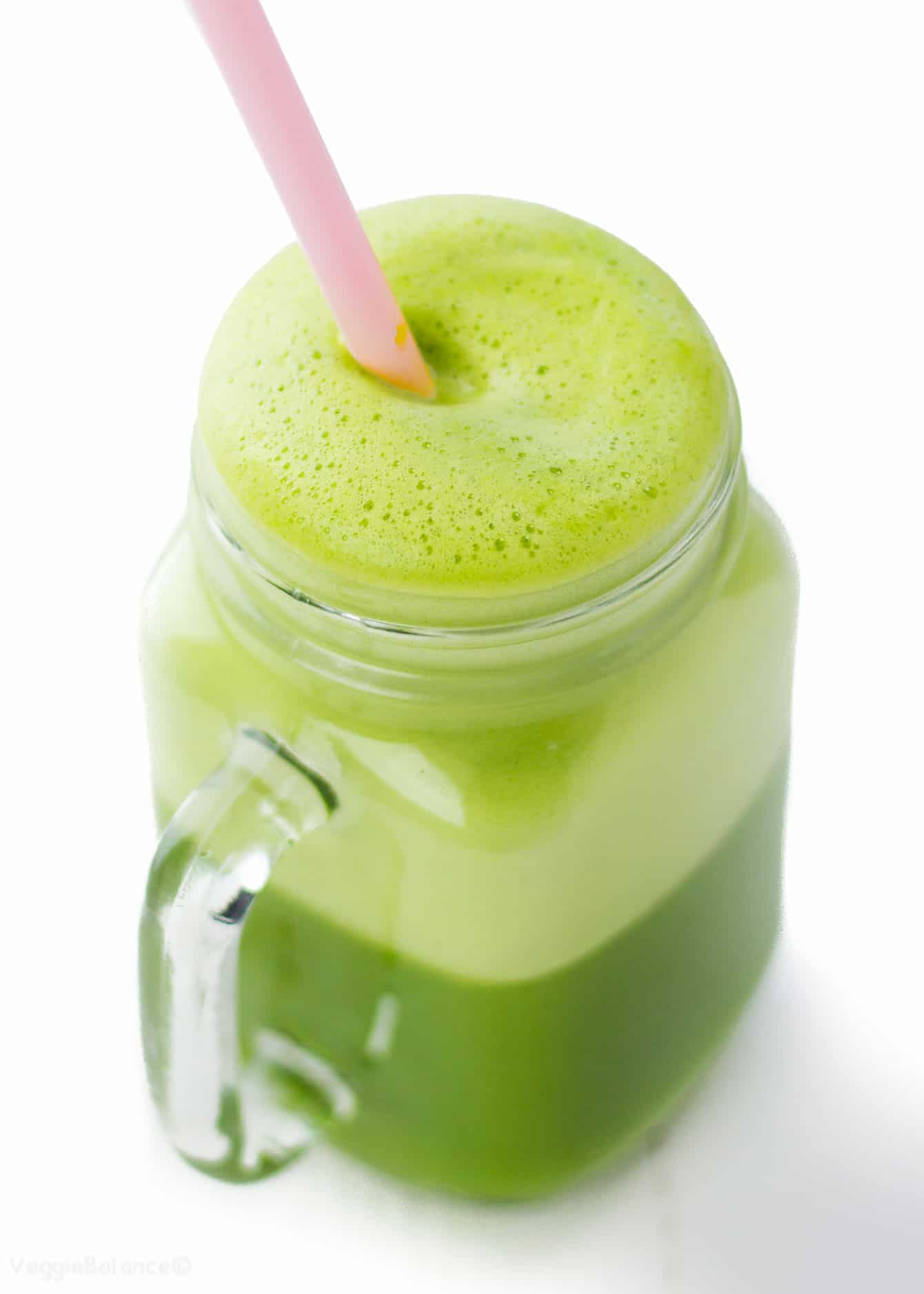 I'll be the first to admit, we've not been eating the greatest before R deployed. I knew I had to get my diet back on track and start eating healthier again.
It's not that I was eating super unhealthy, just more sugar in my diet than is needed. I need a sugar detox. Mmm peanut butter cookies… later.
As many who have been there know, it's freaking hard to go cold turkey and switch to eating greens instead of sugar. That's where this 2 Ingredient Green Smoothie comes into play.
Pack it with Spinach. Pour in your all-natural orange juice and blend.
Voila.
I know it's so simple you think duh … of course that is possible. But have you made it like this before?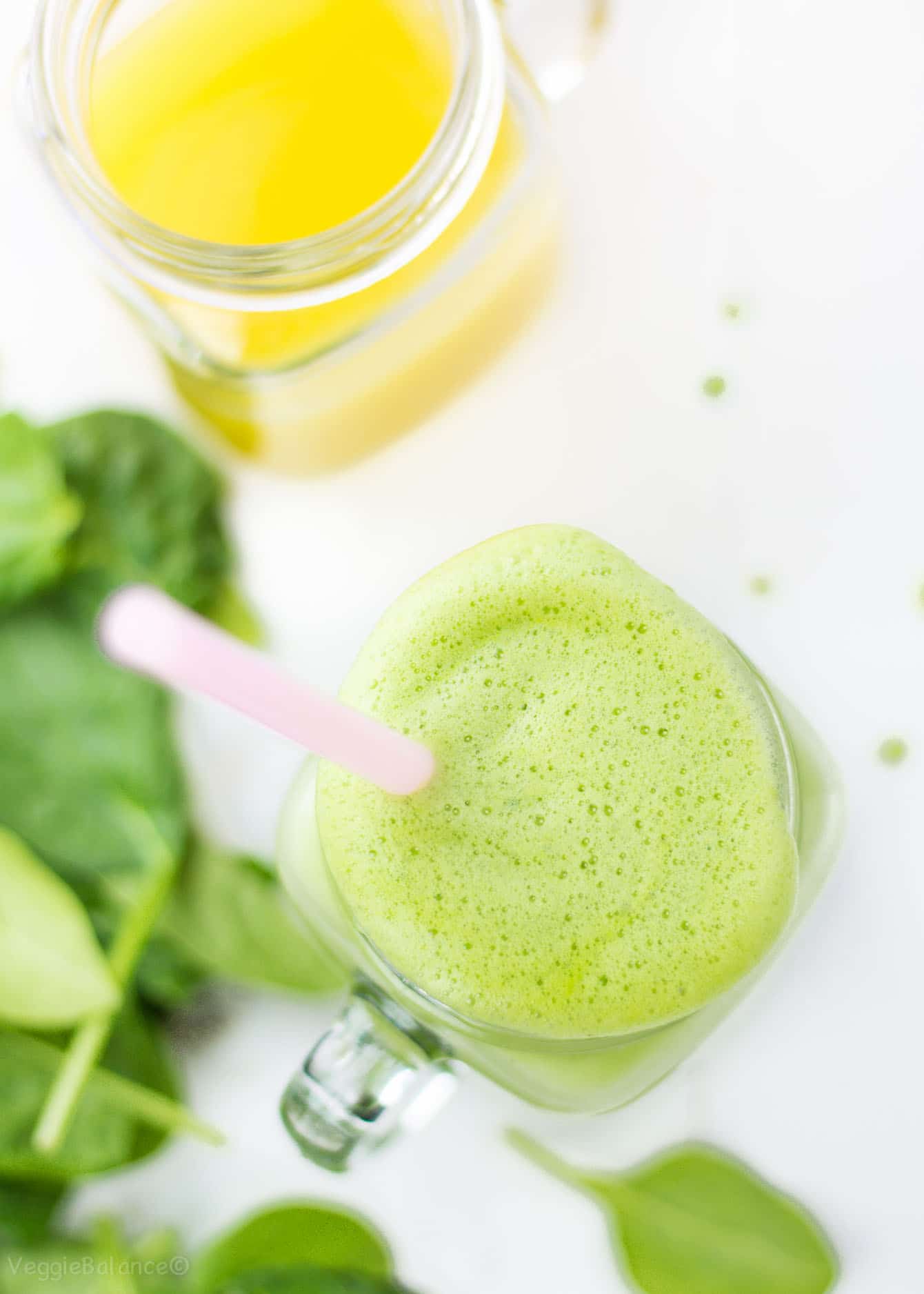 This smoothie was born after one morning I looked in my fridge and realized options were limited to edible cookie dough for breakfast with a side of orange juice or we could make something with the leftover slightly-wilted-but-still-good-spinach.
I whipped out the blender and went for it. It's actually my favorite green smoothie right now.
Whether you need to ditch the sugar (hello, let's be friends) or you are running out the door without anything to eat (no bueno) this 2 Ingredient Green Smoothie is here to help.
Also, have you tried the blendtec cleaning feature? OMG I freakin' love this thing, it actually makes me want to use the blender more often just because it's so easy to clean!
So, we've established I'm lazy on many fronts, a 2 Ingredients Smoothie and Self-Cleaning Blender … It's all just made for me. Hallelujah.