Bacon Wrapped Apple Slices are just what the doctor ordered … well, sort of. Bacon makes everything better.
(Gluten-free)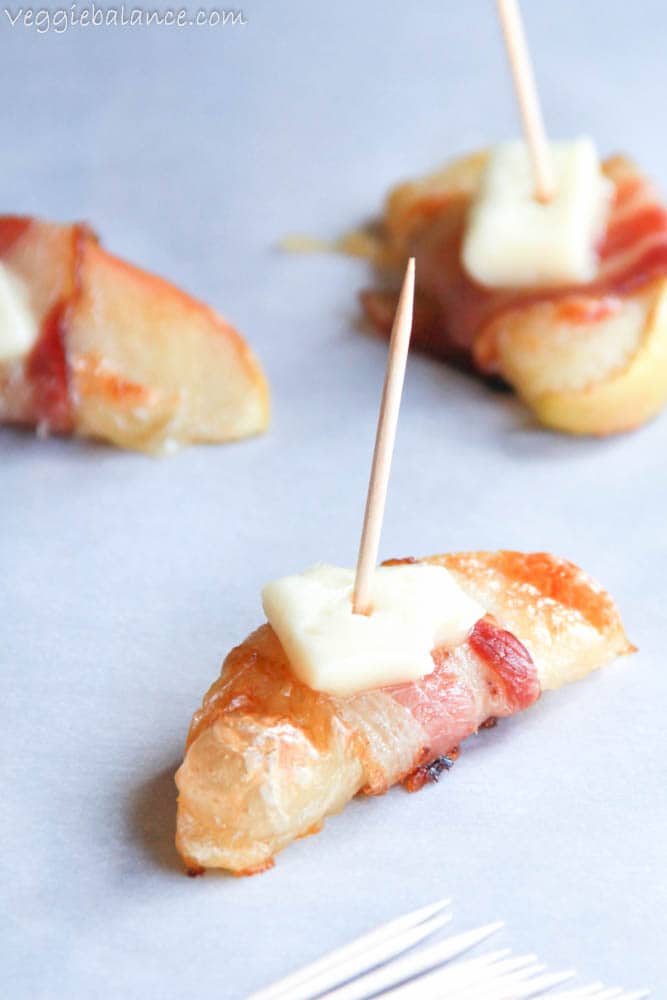 My sweet, and savory lovers here you go. These bacon wrapped apples have your name written all over them.
There is a saying that's said very often in my house. Bacon makes everything better. It really does.
Bacon makes the world go round and turns that frown upside down. When I ventured myself back into eating meat I read to start with your favorite type of meat in a small quantity. That was bacon. I always craved the saltiness of the bacon when I was vegetarian.
Meat would repulse me and still from this day I struggle with it. Bacon for some reason was never on that list. I'd be able to eat it without much resistance. Don't get me wrong, after not eating meat for over a year to begin eating it again was a little mind over matter situation. As soon as I took a bite of my first bacon slice I was taken back into salty meat perfection.
Choosing to eat meat again was not an easy decision for me. Once I realized my gluten-intolerance I was loosing major calories from breads and flours. Being an active person and the importance of eating well-rounded meals I made the decision to begin consuming meat again.
I did a lot of research into meat before taking the plunge. It is important to get antibiotic free meat like always but with bacon especially it is important to get nitrate free bacon. I buy our bacon from a Michigan farm that provides antibiotic free meat, they deliver to my area once a month though. In a pinch I purchase the Applegate nitrate free bacon.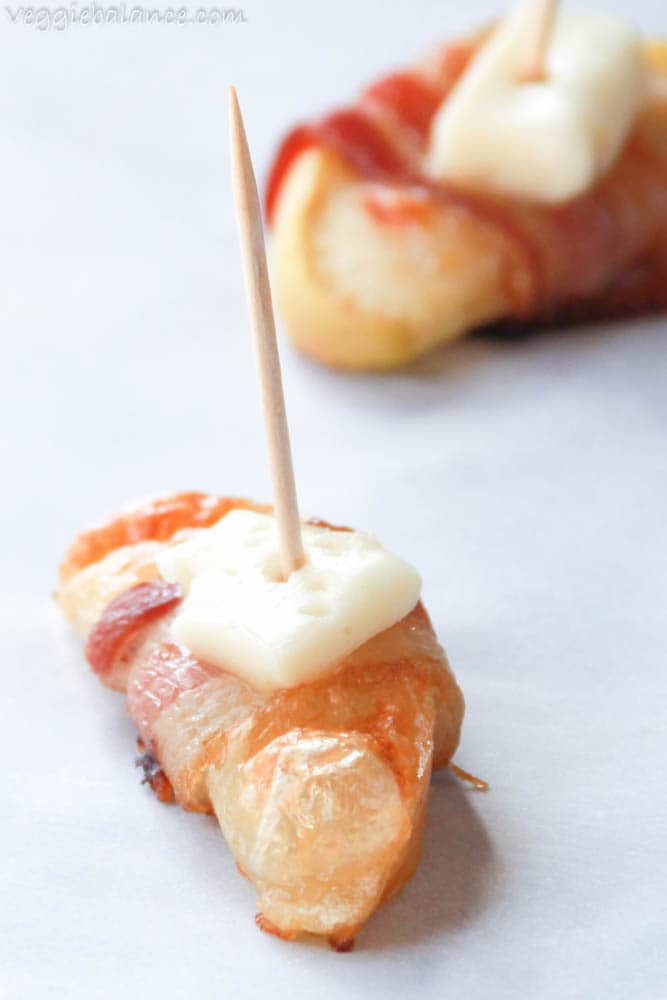 I was introduced to cantaloupe and prosciutto when I was traveling overseas a couple of years back. It became my absolute must have snack almost every day. I wouldn't consider myself a major salty kind of girl but this combination was just absolutely perfect. It's da bomb
As I was making these Roland was unsure about this combination. As soon as they came out of the oven my taste tester was in the kitchen ready. One. .  two . .  three apple slices later, I began chuckling as he went for the fourth piece. I guess he liked them? Yes, the taste tester approved.
These sweet and salt treats were so delicious warm out of the oven. With a little bit of semi-cold slice melting on top of each slice; I actually felt they were even better cold!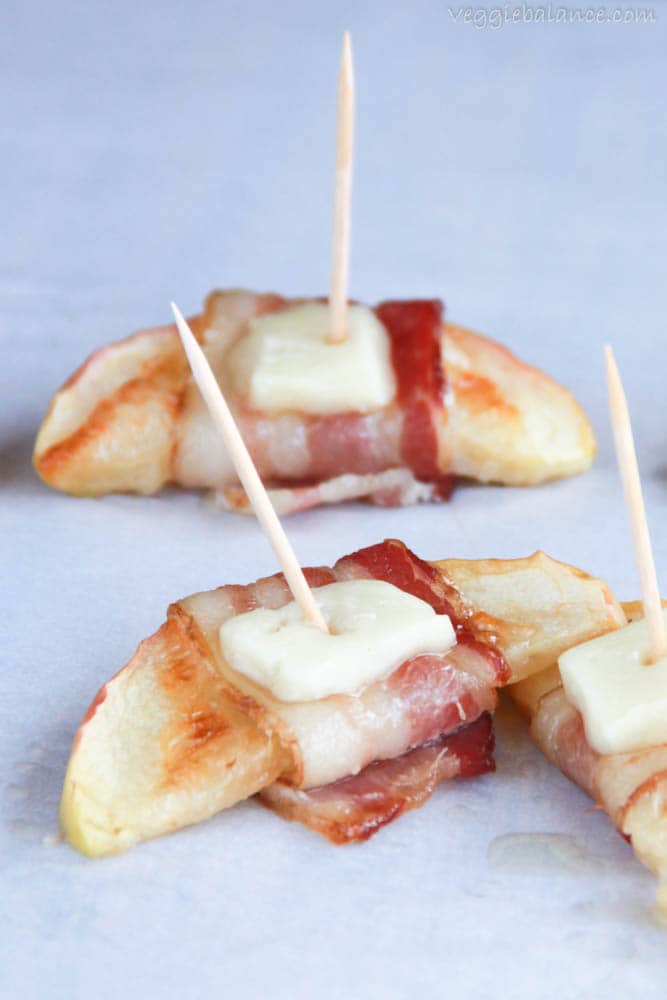 These aren't for just appetizers for having company over. Just like the gluten-free buffalo meatballs they are perfect to make and eat throughout the week with your lunches.
Or hecks, very similar to the gluten-free peanut butter cookies. Make them and eat them all.
So if you don't get anything else out of this post today take one thing away. . . Everything is better with bacon.