Gluten Free Chicken Nuggets recipe offer bite-sized delights for dinner, meal prep and so much more. Make your healthy eating easier with a throwback to this childhood favorite sans the gluten.
(Gluten-Free, Dairy-Free, Low-Carb, Low-Sugar)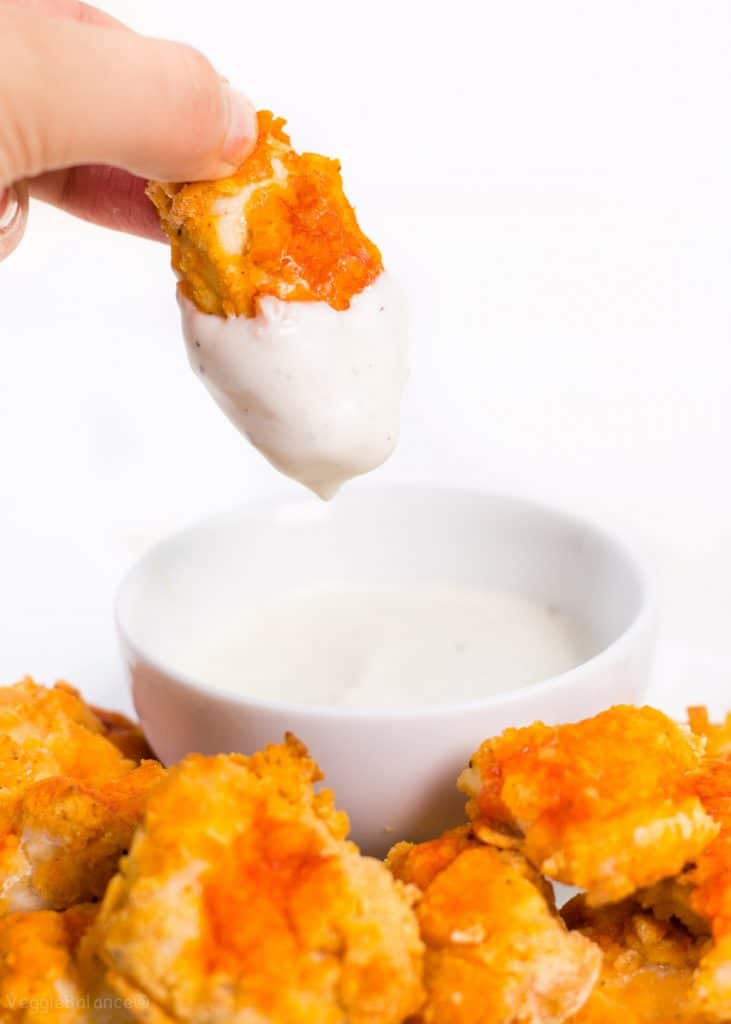 I've come to a conclusion about life. Making healthier food with buffalo sauce is one heck of an easier way to eat healthy.
As many of you know, I have a weird aversion to chicken breasts. I CAN eat them, but they most certainly are not my first choice. The problem with my aversion is this: Chicken breasts offer a decently lean option when looking for protein.
How do I get around this aversion? Chopped into small bite-size pieces (where I can inspect each piece) is the only way to go. Alas, these gluten-free buffalo chicken nuggets came to be.
Dipped into our dairy-free ranch dressing … OMG yes.
And baked in the oven. Double YES.
Making Plain Gluten Free Chicken Nuggets Instead?
If you'd like to make plain chicken nuggets without the spice it's rather simple. Simply, don't coat the nuggets in the buffalo sauce! Told you it was simple. 🙂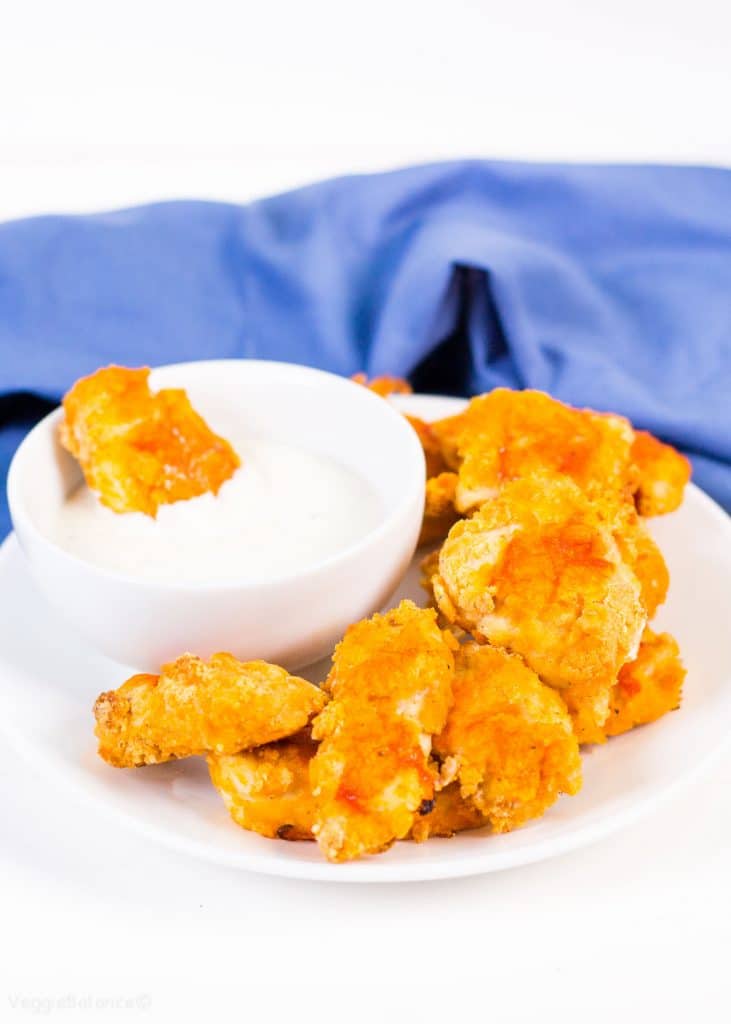 If you really want to join the cool crowd take the leftovers and put the nuggets into a Buffalo Chicken Salad.
That's what I did with the Buffalo Chicken Nuggets for meal preps. Perfection.
When 'breading' the chicken nuggets you have to trick your tastebuds into thinking this is bad for you … In reality you've packed low-carb, protein deliciousness by using almond flour.
Tip for breading your gluten free chicken nuggets
 Make sure you use very finely ground almond flour. It'll help coat the chicken easier.
If the kind of almond flour you've purchased is a little course, simply pulse in your food processor or coffee grinder and it should do the trick.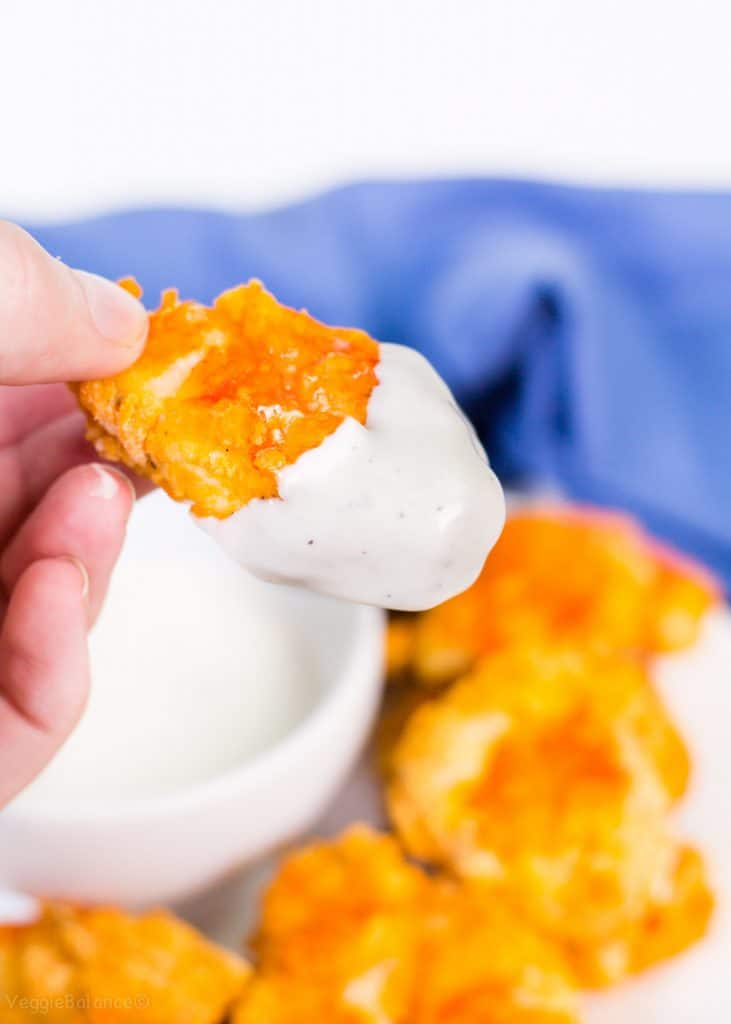 Now, I wouldn't think most children would be able to tolerate the heat of the buffalo sauce. I'm a 27-year-old who couldn't handle the hot sauce heat until just about a year ago. I may be the exception. But that is why we mentioned above on how to make plain gluten-free chicken nuggets.
I'm proud my tastebuds have adapted and I can handle more heat. Not sure if it's just because I'm getting older or if it's because i've been training for this.
Training to actually ENJOY the flavor of hot sauce and not focused on the fact my mouth was on fire.
I taste pure flavor now. Like our Buffalo Chicken Zucchini Rice Skillet … these Gluten-Free Buffalo Chicken Nuggets are a family staple.