The Best Black Bean Burger Recipe is given this name for a reason. IT IS THE BEST. It gets two thumbs up for easy and delicious. Just add into your favorite lettuce wrap or gluten-free bun and you are ready for the summer!
(Gluten-Free, Dairy-Free, Vegetarian)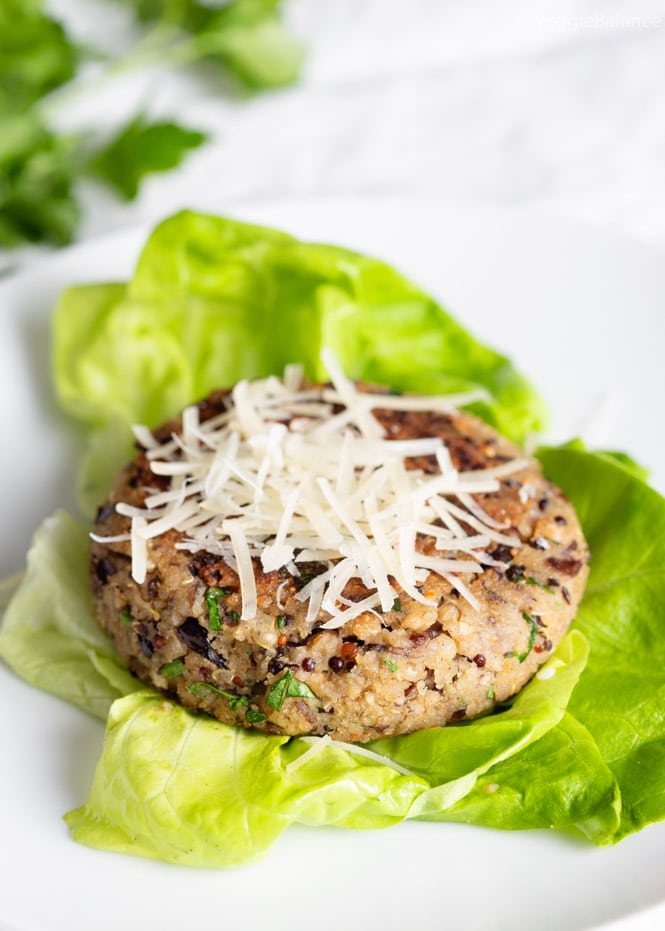 Let me put this recipe into perspective. Every single time summer begins to roll around my family ASKS for these black beans burgers.
My meat loving family puts up with minimal meat dishes just because of me.
If it wasn't for me my family easily would be eating meat every single day and night when I'm not around. But I mainly do the cooking in the home so minimal meat dishes it is! 😉
These black bean burgers are THE vegetarian recipe the family will ask for and if we haven't made it in a while I'll start hearing them gush about these burgers and how we need to make them soon.
My point to all of this.. MAKE THEM. You'll be in love. They are officially dubbed THE BEST black bean burgers. Pretty epic for a meat loving family.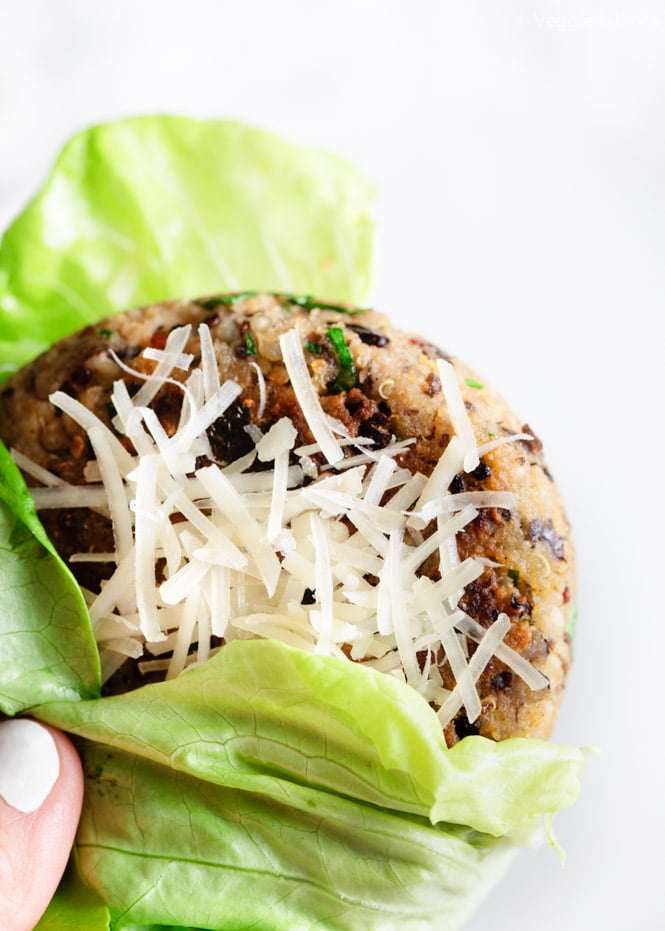 Reasons these are the best black bean burgers
These black bean burgers are packed with quinoa and black beans. Making it's texture is tender but not mushy. It holds together if you'd like to make them into lettuce wraps.
Or go all out and place them into a gluten-free bun.
This hearty and protein filled burger is on point.
It's flavor is mild but flavorful as the same time, it won't overpower your burger. It allows you to add all your favorite toppings and still give them room to shine.
Top your delicious burger off with some Low Carb Ketchup!
What if you don't have a food processor?
We've been making a solid effort to not purchase things that we will not use once a week. The food processor has made that onto the list for one big reason. You can essentially do the same thing manually.
If you don't have a food processor like us you can easily mash the ingredients together with your hands OR use a potato masher / dough cutter utensil.
Problem solved.. and one less appliance in the kitchen to store.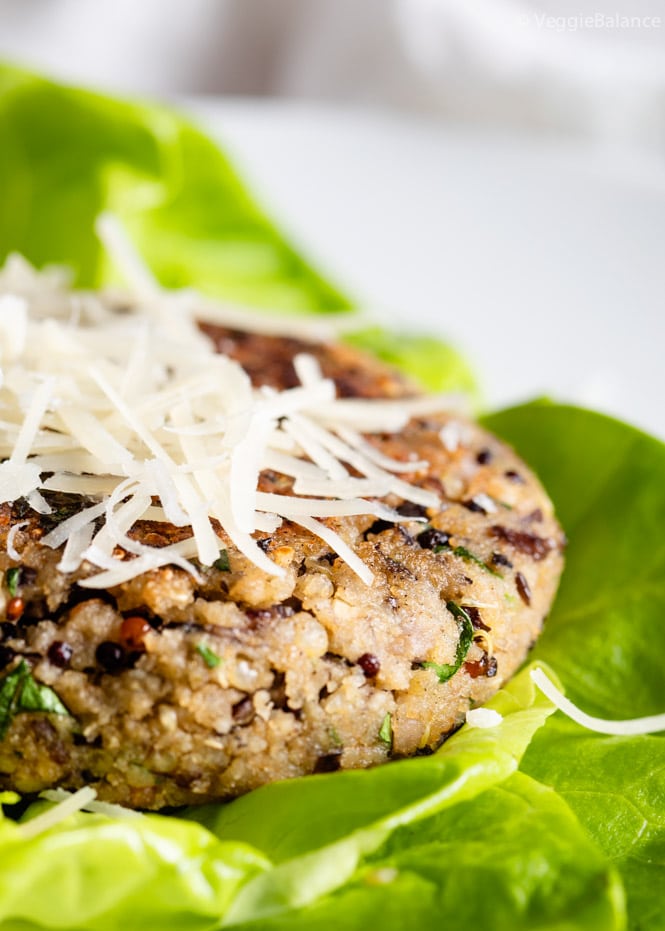 Making these Black Bean Burgers Vegan
If you are vegan or just simply don't have eggs right now to make these we've tested this recipe out by swapping out to flax eggs.
This recipe definitely still works with this alternative egg. In our opinion it does have the burger slightly harder to keep together but it's not totally undoable. Just be patient when forming the patties and careful when you flip them in the pan.
I'll be the first to admit. I am horrible when it comes to forming burger patties. These Vegetarian Lentil Patties for example, struggled to form these to make them look pretty but if I can do it you can too!
Oh and if you are looking for a way to convert most recipes into vegetarian/vegan we've got our ultimate vegetarian meat replacement guide. Check that out.
OK NOW GO MAKE THESE! 😉