Chocolate Chip Cookies Bars recipe for those quick-mix-in-a-bowl-and-dump-into-a-pan kind of desserts. Aka the best type of recipes. Made with protein-packed almond flour for that healthier treat with a tad bit of chocolate. (Gluten Free, Dairy Free, Low Carb, Lower-Sugar)
It was about time I made a lower-carb chocolate chip cookie bar recipe. We've been making our cake batter blondies for over a year and every time we do, we get raving reviews on it.
We found a way to make them Chocolate Chip Cookie style and with the intention of making them with a little less sugar. They turned out wonderful!
Sound good right?
Ohhhhh they are.
As we all know, my level of laziness is at level 10. As much as I like baking cookies, there are plenty of times I am annoyed that I have to scoop out the dough and place onto the cookie sheet one at a time and at the same time try to not devour 3 cookies worth of dough while I'm at it.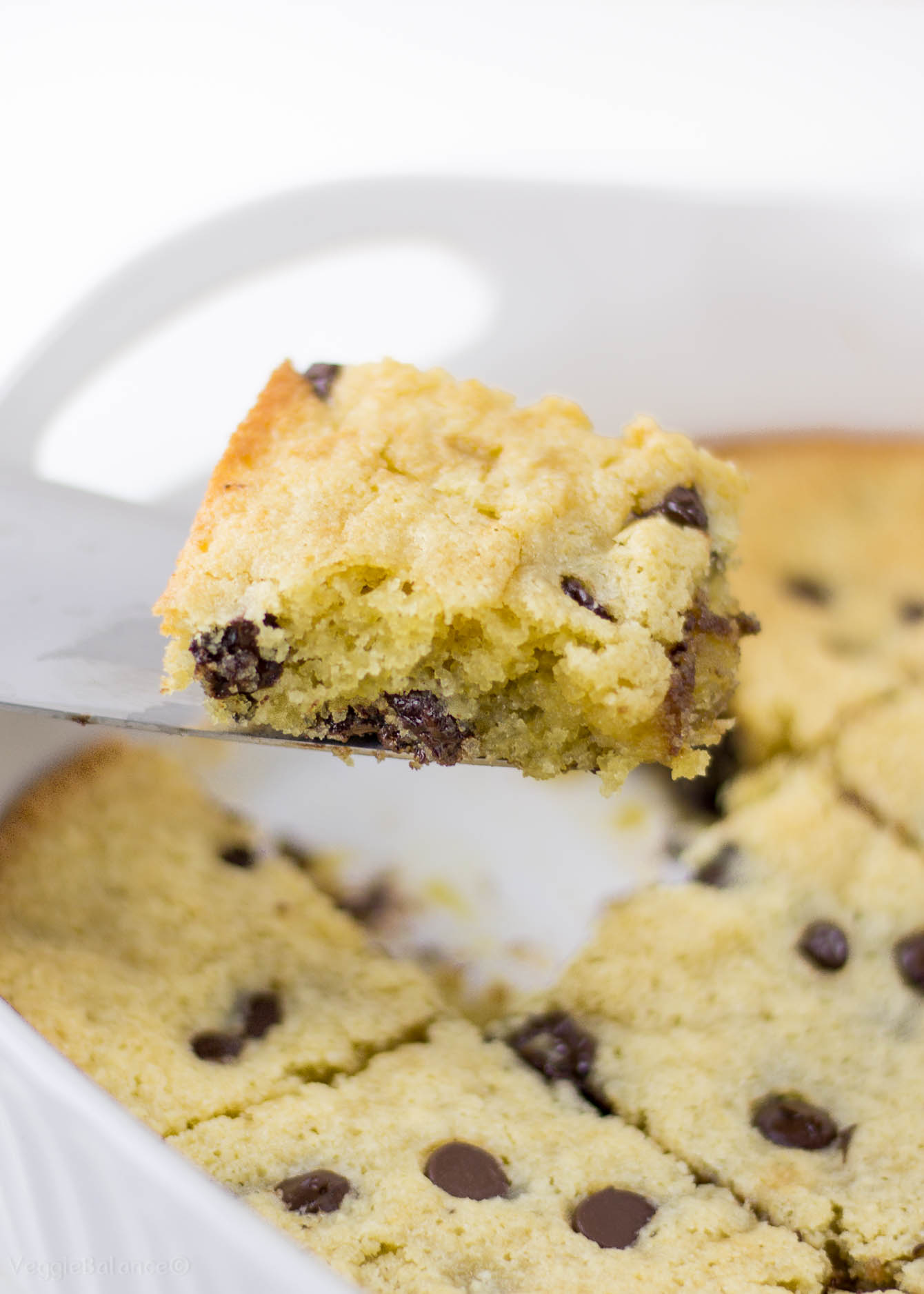 Ever find yourself with 4 cookies fewer than what you expected it to make? Yeah… me too. All the time.
This method to making is similar to a cake. Mix it in the bowl and dump into a greased pan.
THEN… clean out the bowl. It just makes sense.
Now I know they tell us to not eat raw cookie dough… And just in case you are with them, try out our edible cookie dough that is free of all the things they tell us not to eat raw but still has all those delicious flavors.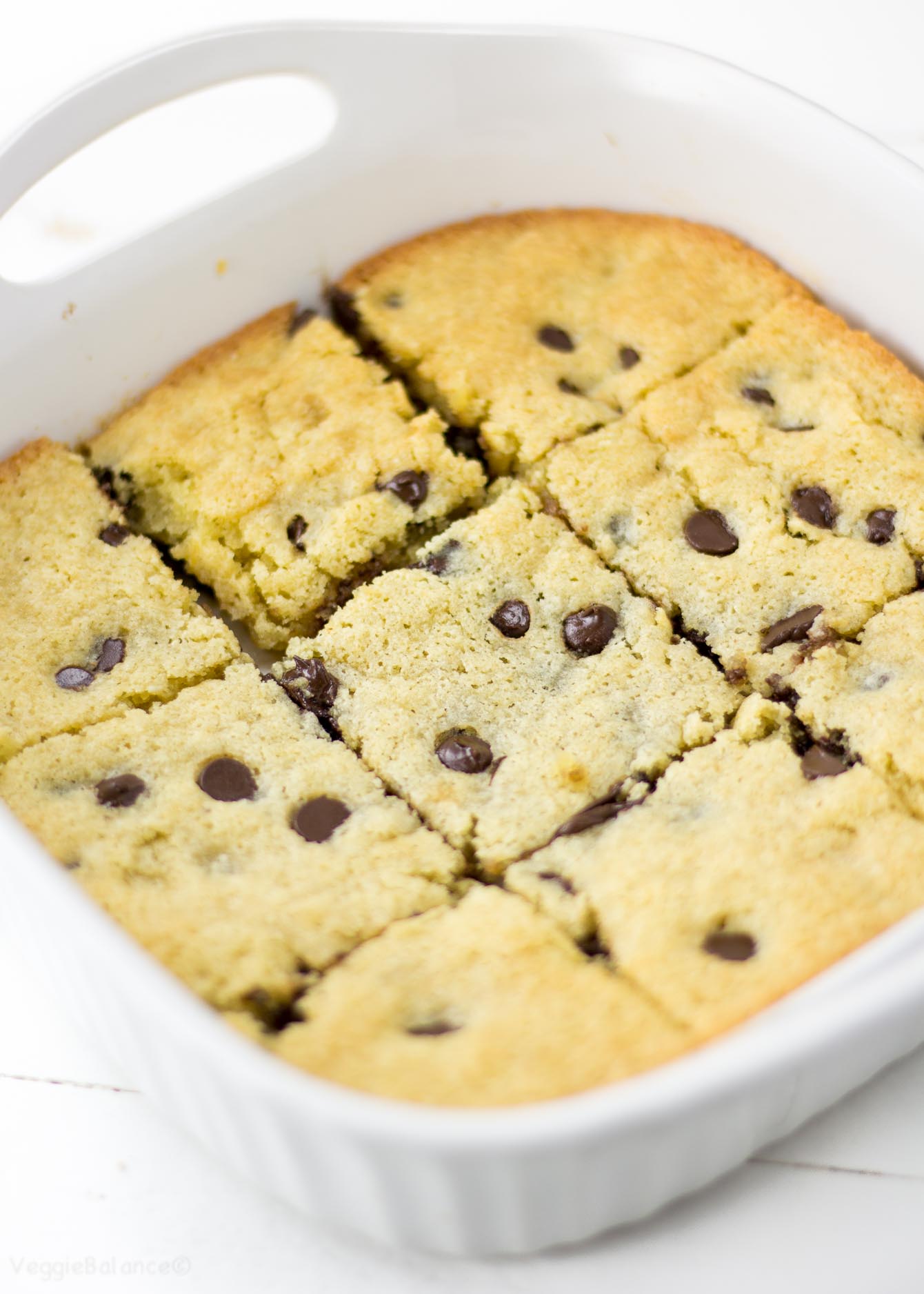 And if you want to risk it by licking the bowl clean, there's no judgment here. 🙂
Then get to baking these Chocolate Chip Cookie Bars. These babies are gluten-free, dairy-free and low-carb… Perfection! Now dig in and enjoy!