Cold Veggie Pizza loaded with healthy goodness. Creamy homemade cream cheese ranch filling topped with broccoli, cucumber, peppers, tomatoes, onion and carrots! Made with simple ingredients under 30 minutes for a dish that is sure to satisfy your crowd.
(Gluten Free, Dairy Free and Vegan Friendly)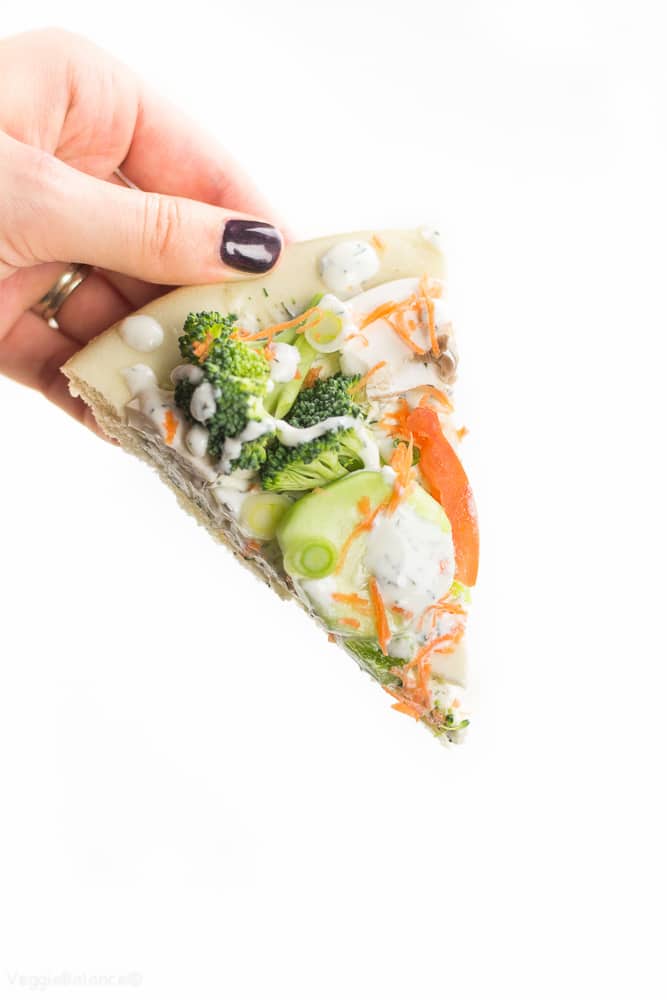 Cold Veggie Pizza. Ahhh … this is where childhood memories begin.
Back to the days I hardly ate ANY vegetables. There was one surefire way I would eat those veggies … in Cold Veggie Pizza.
I can't be the only one who just adores this appetizer!
Today I'm going to walk you through how to make it taste so phenomenal you won't want to share with your guests
Bonus being it will be both gluten AND dairy free!
Serve this at your next get-together, no one will be any the wiser and you my friend can eat all the cold veggie pizza you want. It really is a win-win.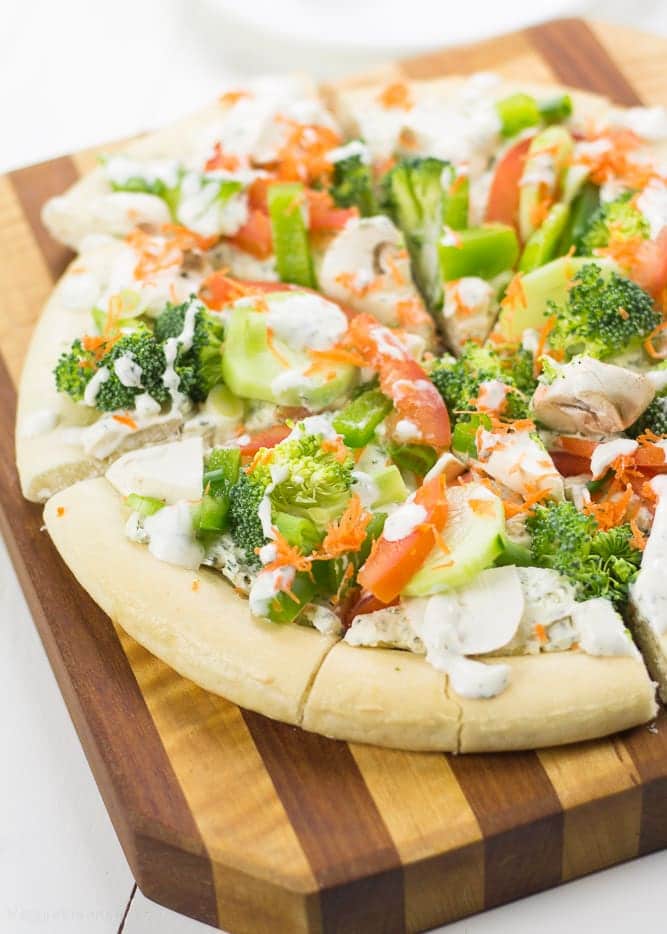 With summer fast approaching there are cookouts and get-togethers on the horizon, but there's no need to stress out and let your food allergies dampen those social situations.
When you can make something that EVERYONE loves and stay within an allergy safe, delicious food zone – that's a food allergy win.
Cold Veggie Pizza Gluten-Free Crust
Your favorite pizza crust.
If you use another crust option, prepare and cook the crust according to package instructions.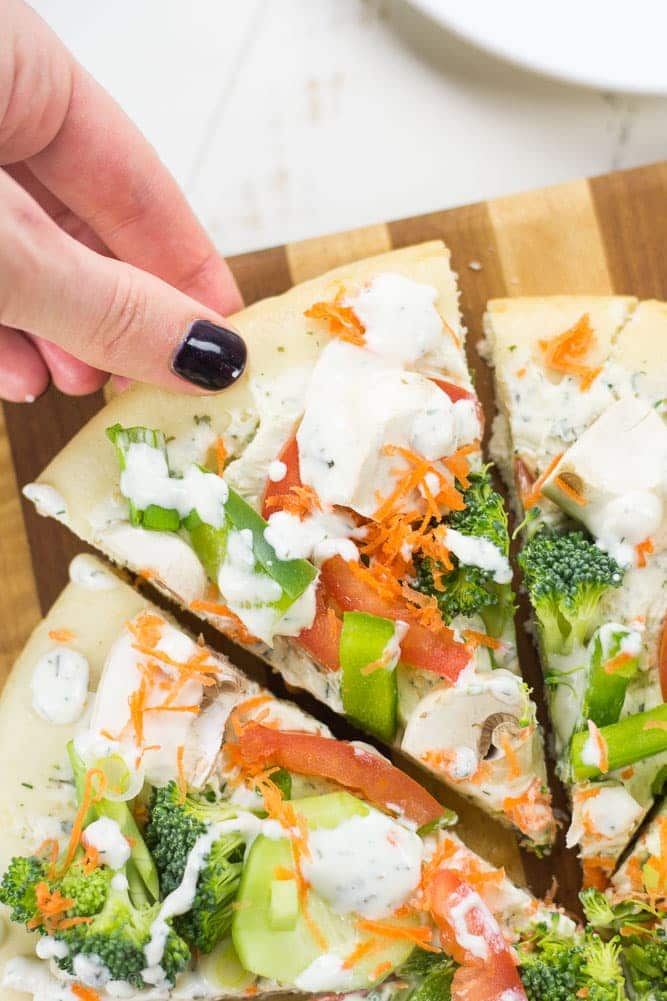 And really, if you decide you just want to make this Cold Veggie Pizza for dinner instead of an appetizer … there is no judgment coming from over here.
I have a feeling once R deploys there was going to be MANY dinners like this. Not to mention, this week R has been super sick. As some of you might know, he is my dishwasher.
He comes home from work and cleans the dishes almost every night. The man is a saint.
Of course, I already knew this but this week I gained a new appreciation.
6 dishwasher loads … in 3 days …
Does someone want to be my dishwasher when he is gone? Yeah? That would be FABULOUS.
Seriously. There's some Cold Veggie Pizza in it for ya.
Don't be surprised as the months go on how my recipes become simpler and with fewer dishes to do as an aftermath.
More easy Cold-Veggie-Pizza-type of dishes in the future … totally dinner-worthy.