Healthy Girl Scout Cookie Recipe, Thin Mints are Gluten-Free, Dairy-Free, refined sugar-free, no oil added and vegan.
Thin mint chocolate chip cookies that are tasty, delicious, and the perfect Girl Scout cookie copycat. Melt in your mouth chocolaty goodness is why I dub these as heavenly. Not to mention they are also gluten-free, dairy-free, refined sugar-free, no oil added, and vegan. These copycats of the thin mint Girl Scout cookies pack a punch of everything delicious.
After making my version of the decadent tagalong Girl Scout cookies, I just had to make my next favorite that we've been missing out on: Thin Minttttssss.
I love quite a bit of things flavored with mint, including peppermint tea, mint truffles, peppermint patties, and these drop dead gorgeous and delicious thin mint cookies.
Thin mint cookies are the Holy Grail and poster child of the Girl Scout cookie family. Everyone loves a thin mint cookie, and it is what my family would fight over every Girl Scout cookie season.
We'd go as far as hiding a box somewhere in the house to devour a cookie or two when no one was looking. (When you have a family under one roof, you have to resort to some extreme measures to keep your favorite treats all to yourself.)
These thin mint cookies have food-hoarding-worthy-flavor written all over them.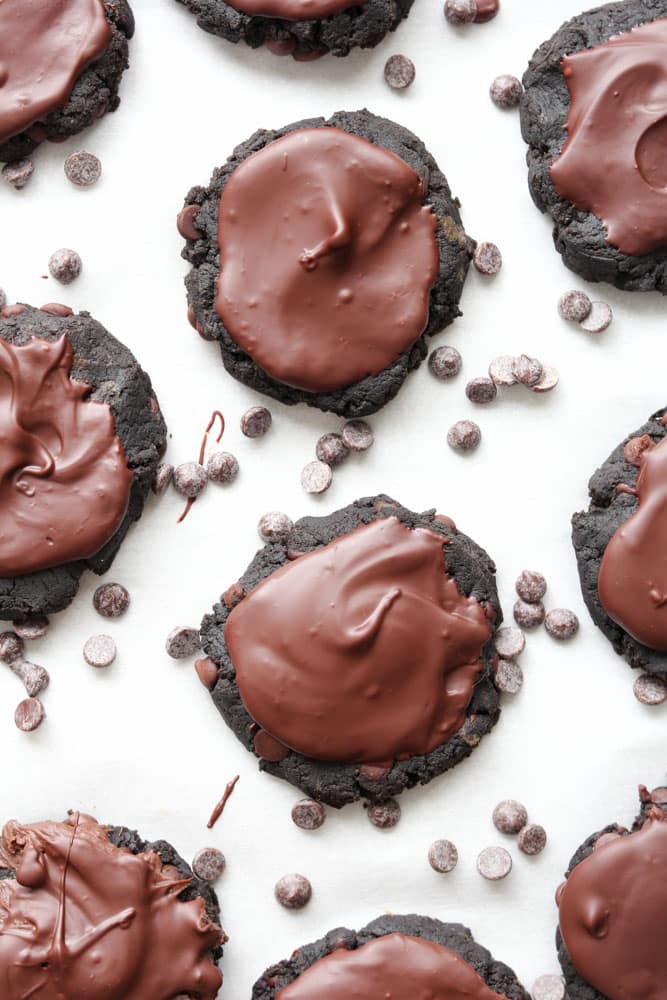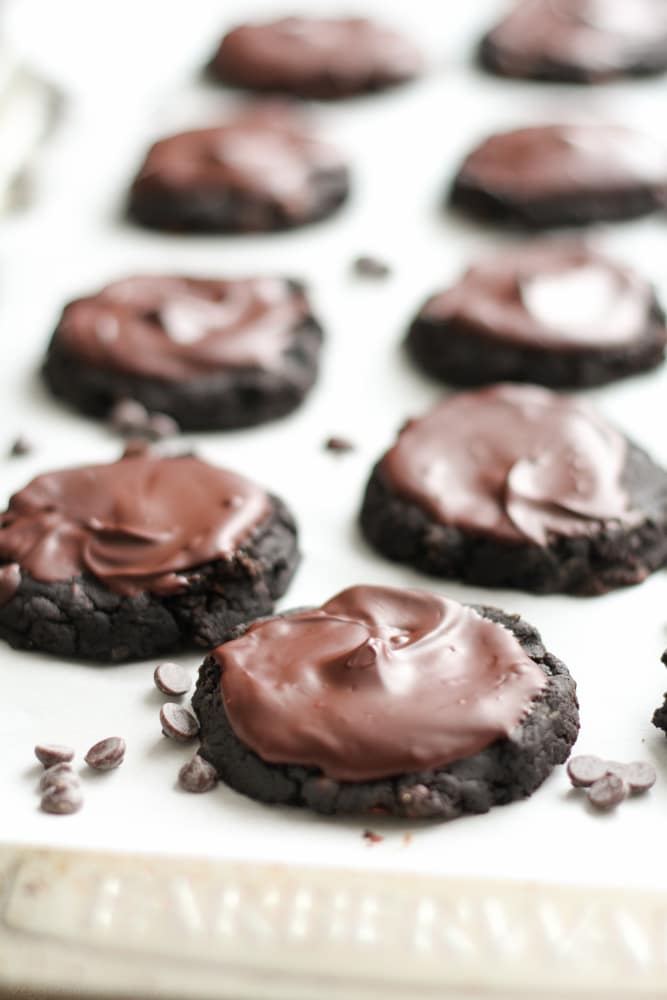 Let me tell you a secret: The freezer is the ideal food hoarding location. When frozen, these cookies are da bomb!
R and I both have a deep love for cookies. When there are cookies in the house, we tend to revert to food hoarding mode, eating as many cookies as possible just to get our fair share. Yep, that is how we roll in our home. Every man for himself. Let no cookie be left behind.
Want them all for yourself? Hint: Hide them in the freezer.
Problem solved. Most people don't look in the back of the freezer. If your husband is anything like mine, he'll have no clue they are in there.
R never has a clue about what's in our fridge. There could be a plate full of peanut butter cookies in there, but if he wasn't told about them, he'll never look at them or eat them. It's pretty comical. There are many times I take full advantage of it.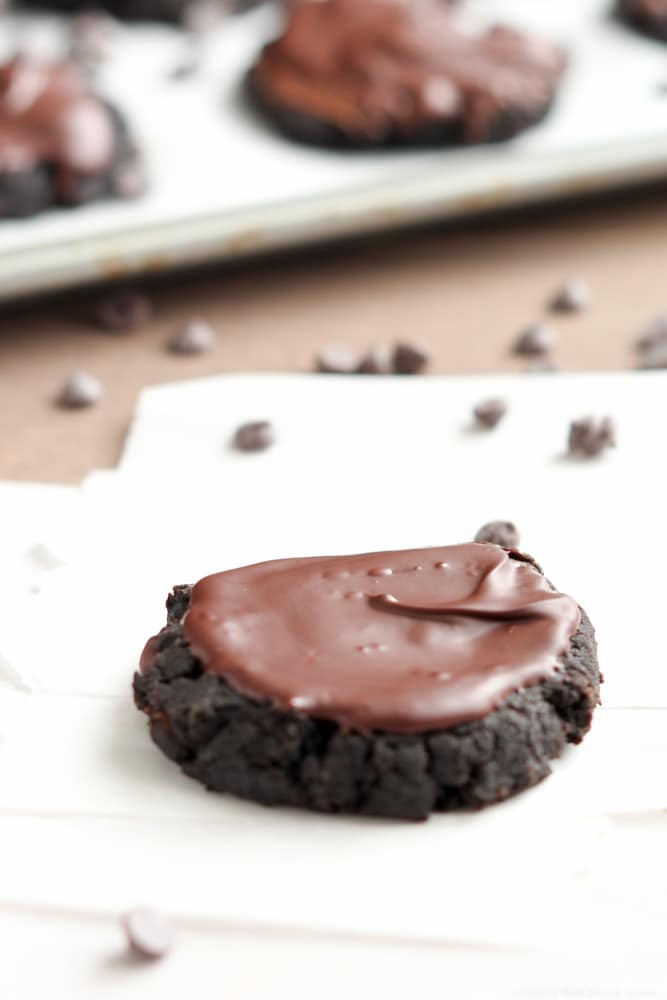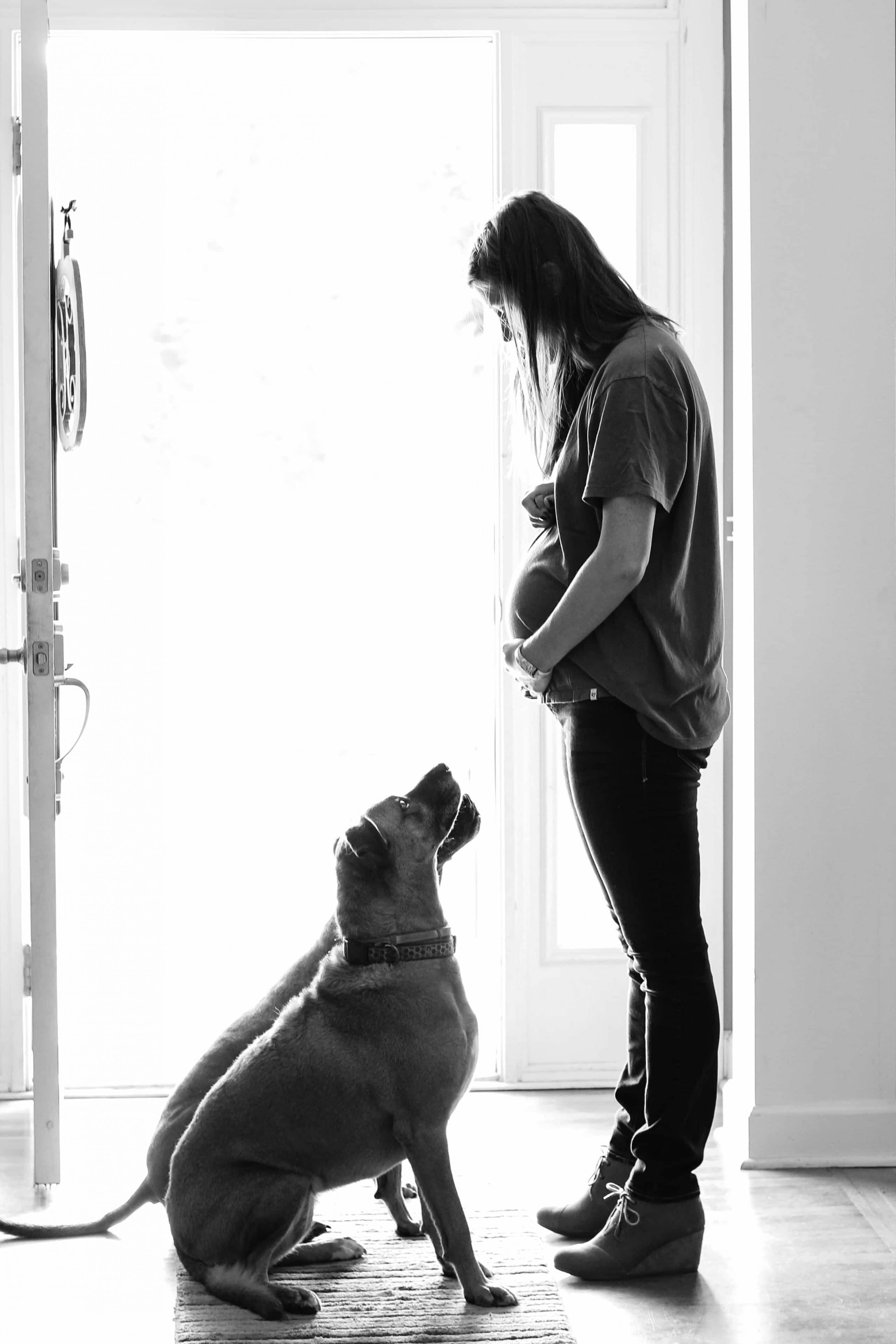 While R might not be the most observant man in the world, he is without a doubt a road warrior champion. If you're following on Snapchat (username: VeggieBalance), you probably saw my many road-trip snaps this past weekend. We drove (well, he drove) 8 hours down to Tennessee to see my very pregnant sister and celebrate another year older for me. Yes, I am now 26. Uhhh, where is the time going?
Doesn't seem that long ago my summers were full of mac n cheese and watching The Price is Right on television. Now, my sister is about to be a mother and I'm going to be an aunt. Seriously, cray cray moment.
R is an amazing traveling companion. Our road trips are always my favorite. Driving home included many jam out sessions, mandatory milkshakes, and me rambling on about how we are actually going to be moving out of Michigan.
We both grew up in the good ole' mitten, and for the past year we've agreed that we need out. We took a side trip to an area in Kentucky we are considering moving to, and it was love at first sight!
As the temperature keeps dropping, my fuzzy socks are back in style, there is chili in the crockpot, and it's officially fall. Yes, I keep wishing I was already living down south. I'm not ready for this winter.
But, are we ever? Let's eat some copycats of the thin mint Girl Scout cookies to help us feel better.