Gluten-free French Onion Soup made with just 5 ingredients to make your tummy cozy and happy. This classic soup du jour is a delicious addition to your week.
(Gluten-Free, Low-Sugar, Nut-Free, Low-Carb and Dairy-Free friendly)
I'm sitting here right now with my patio door open. It's a 'warm' 40 degrees outside and by golly I need some fresh air!
To say I am ready for spring weather is an absolute understatement. I can't help but keep reminding myself that once we move to Ireland this 'warm' weather here is going to be the normal during the winter. I AM SO READY!
For now, I'll have to put up with staying under with a warm blanket with a big bowl of French Onion Soup.
French Onion soup has been a long-time favorite of mine before my diagnosis. Then I was paging through my grandma's old recipe book and I saw this recipe.
Ooooo yessss. It was cold and I had the five easy ingredients needed!
Onions
Broth
Red Wine
Gluten-Free bread
Cheese
That is all you need. Got these on hand? Make it today!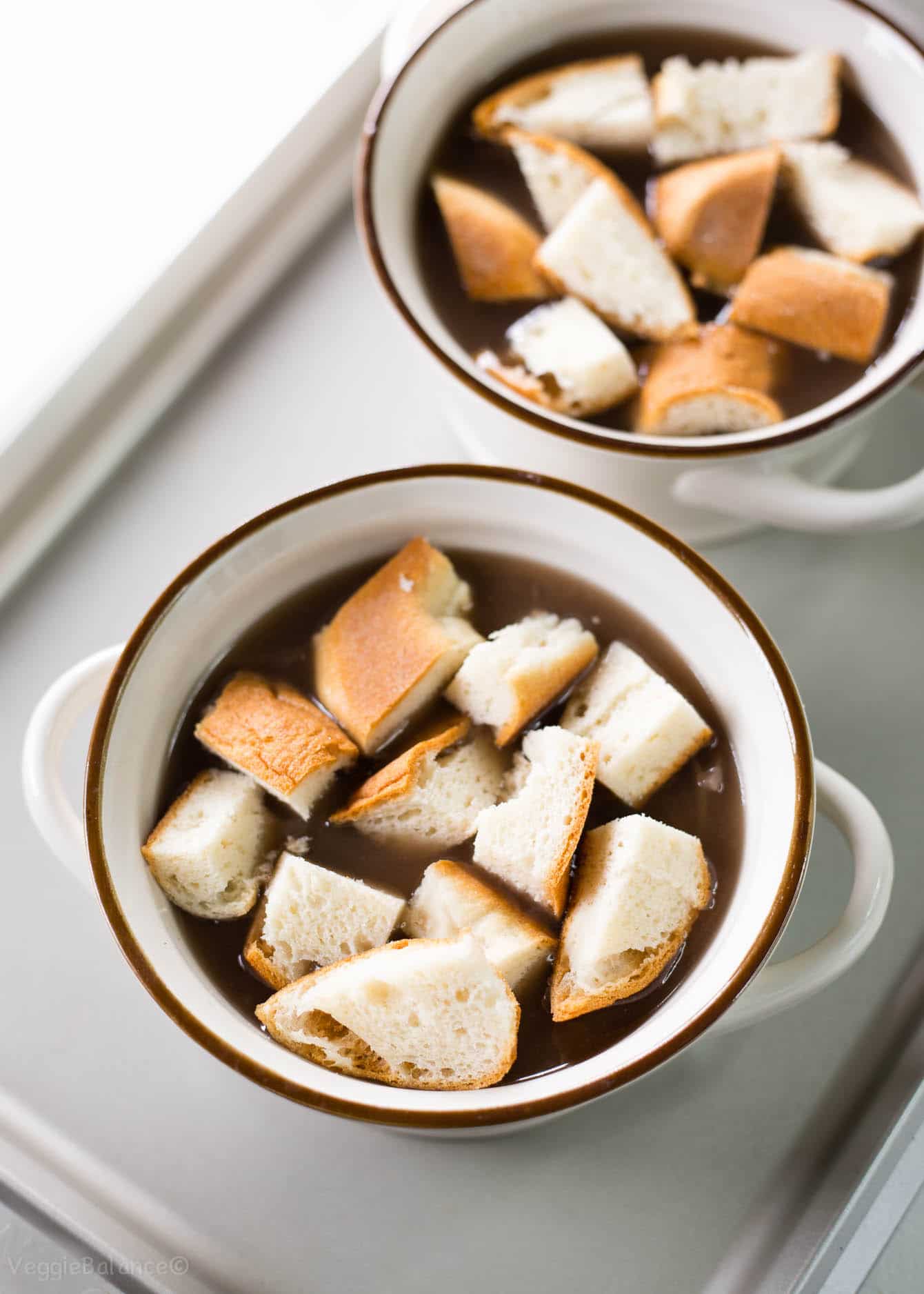 The truth is, I'm not a huge soup person. I hardly ever eat it during the summer months.
I love our vegetarian wild rice soup during the Fall and our best chili ever recipe multiple times during the Winter. But overall, soups are not my go-tos for dinner.
But this French Onion Soup is another story. The warm and comforting broth soothes and warms you and then the ooey gooey goodness broiled on the top brings it home.
Bread and cheese with warm broth? It's simply amazing.
TIP: I didn't fully caramelize my onions like MOST traditional recipes call for. Truthfully, I didn't want to sit there at the stove waiting for 30 minutes. So instead I lightly cooked them until translucent and tender. Poured in the rest and then simmered for 2-3 hours. To me it got the same result. Do as you wish.
I've used gluten-free bagels or gluten-free baguettes for our 'bread croutons'.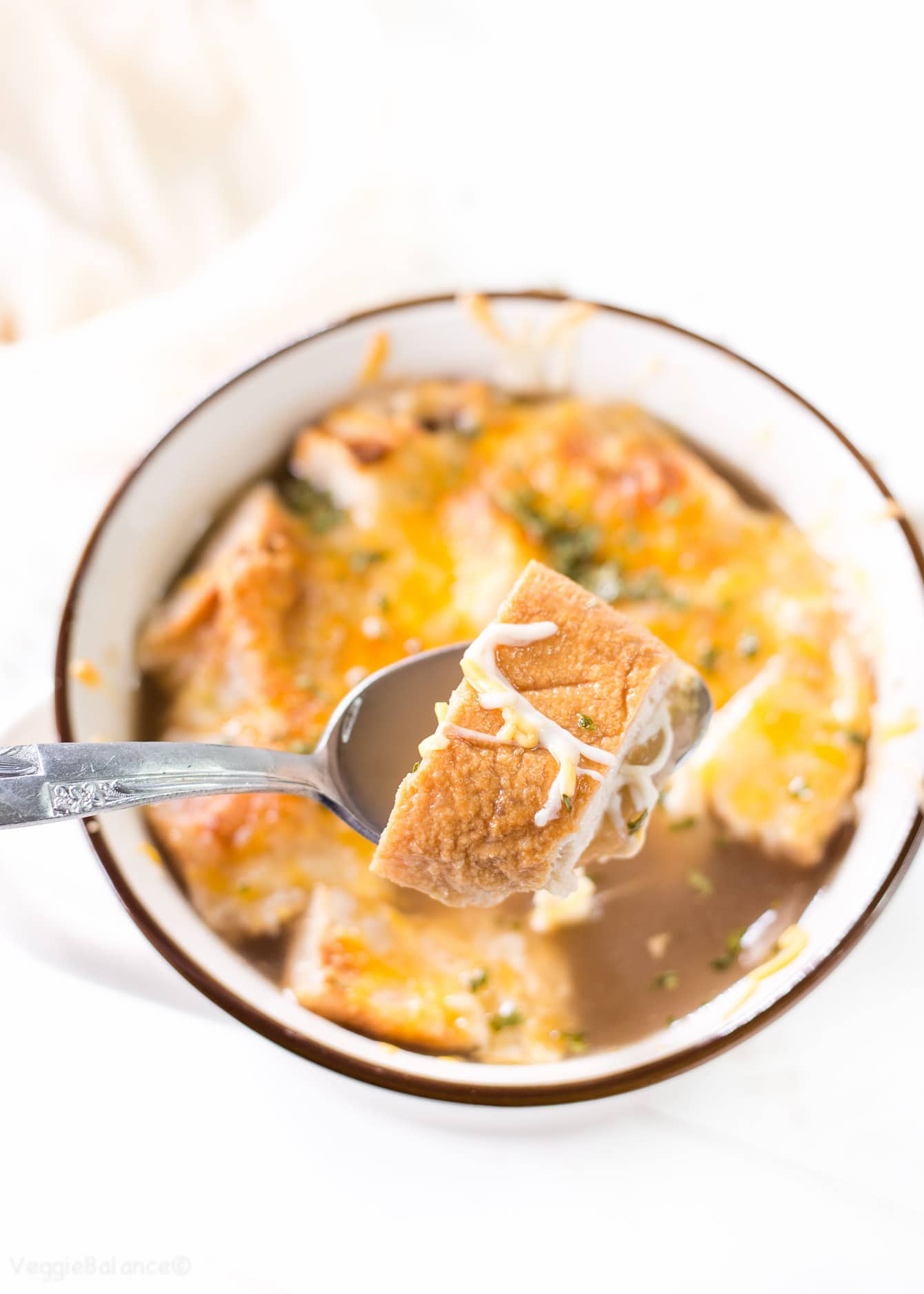 Simply pop them onto the top of your French Onion soup, slather some (ok a lot) of cheese on top and broil on high.
TIP: Make sure you keep an eye on the cheese while broiling! Do not walk away.. You will forget about it. Speaking from experience.
I always seem to burn things when broiling. The other day I was toasting a bagel and kept smelling something before I realized what it was. It was a VERY toasted bagel. Oops. Don't be me.
But on the other hand, do. By making this French Onion Soup and embracing the gluten-free soup du jour goodness. We can both sip and devour this soup and wish for Winter to go away. But for now. We've got this soup to keep us cozy.
check out just how easy this is to make!