Quinoa Black Bean Tacos with Lime recipe for those quick and healthy weeknight dinner meals. In under 30 minutes you'll be spooning this vegetarian taco filling into a warm corn tortilla. Win.
(Gluten-Free, Dairy-Free, Vegan, Nut-Free)
The day is almost here! The Easy Gluten-Free Cookbook launch day is less than a week away! Ahh!
If you haven't pre-ordered yet now would be the time to order before it goes to full price! Plus, don't forget that if you pre-order you'll also get a FREE copy of our eCookbook Gluten-Free Party Food. (Make sure you forward us your confirmation order so we can get that BONUS gift book to you!)
I'm so excited for this and I hope you guys are too!
Meanwhile… I'll be eating a plate full of Quinoa Black Bean Tacos with a TON of lime juice. I'm on a lime juice craze right now, please put it in everything.
Like our Buffalo Chicken Zucchini Rice Skillet. Lime belongs in that, trust me.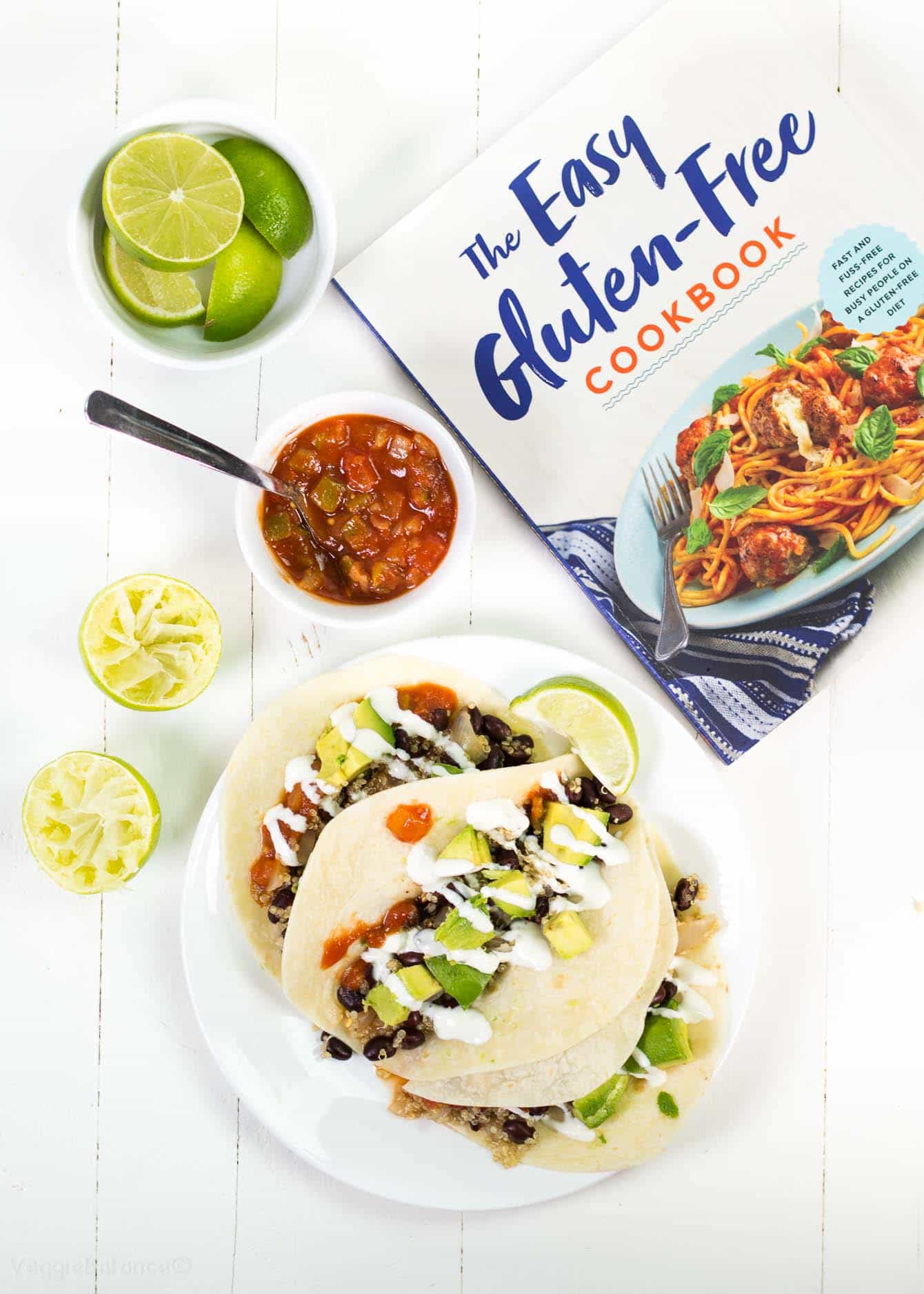 Life. It's been insane. At this very moment I am staring at totes, scattered pieces of my life and color duct tape. I think I'm going to get this whole moving thing figured out.
Well, if all else fails in life I have quick dinners like this to fall back on. Lets be honest here, when I'm stressed I just need some tacos.
Or mac n cheese… or pizza… and wine…  definitely wine.
Last night I found myself frantically dismembering my house with a upcoming (extremely needed) trip paired with moving means there is not enough time.
What to sell, what to keep, what to store. It was that moment I realized it was 10pm and I still did not have lunch… or dinner.
Thats what stress does my friends.. it's a weight loss plan…. Not a good one.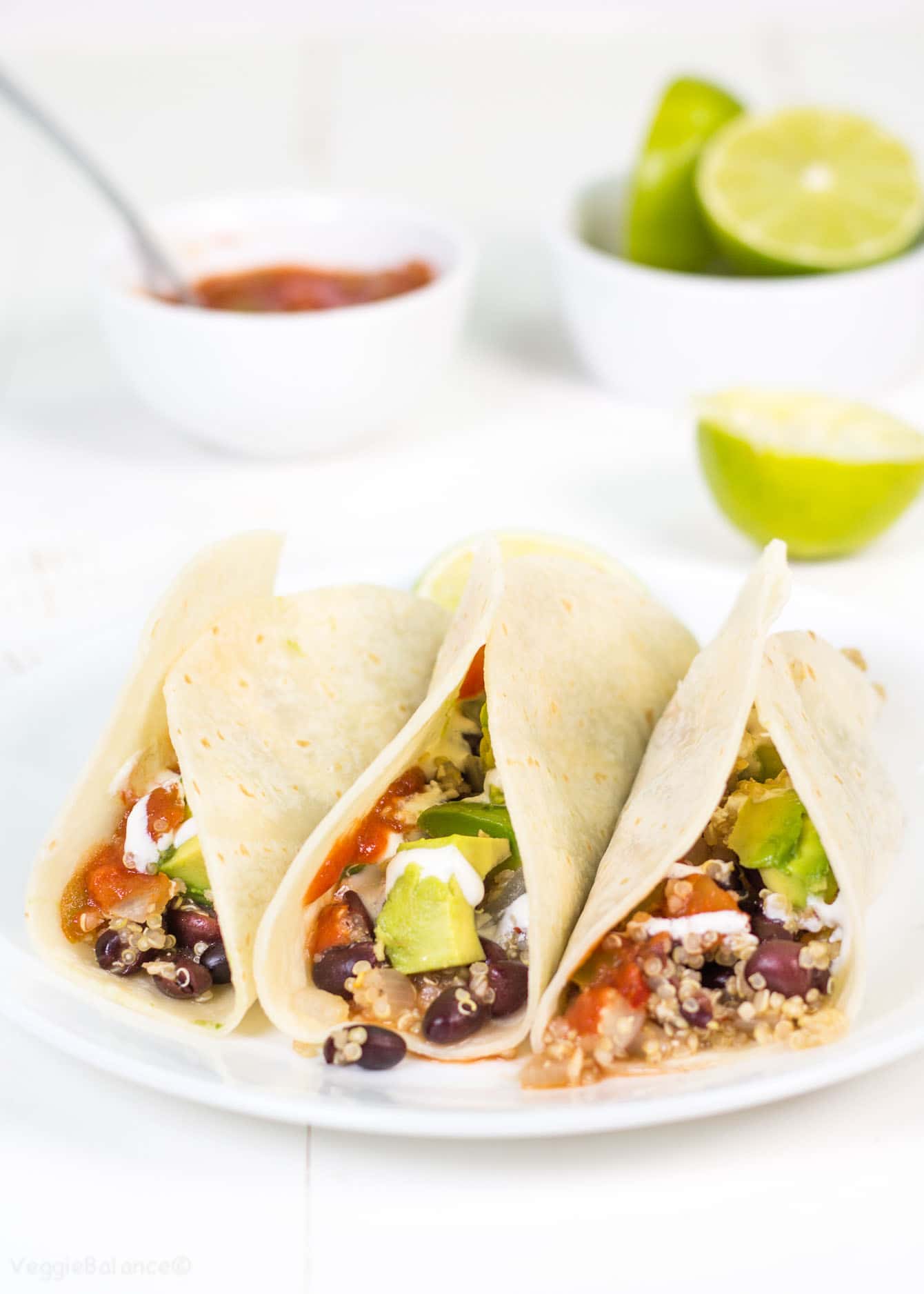 I heated up the remains of this Quinoa Black Bean Tacos and juiced an entire lime to go over them.
#Obsessed
I slathered a hefty amount of sour cream, guacamole and a insane amount of cheese into them.
It was 10pm guys and I am juggling thirty things at once.. go big or go home. Give me the cheese.
Now my dairy-free friends.. this would be a bad idea. Stick with just the guacamole and salsa.
So if you are in stressed, juggling thirty things at once, going out of your mind crazy, can't remember the last time you ate but really don't have any time to make and eat anything???
Seriously… The Easy Gluten-Free Cookbook…. it's for us.