Gluten Free Chicken Parmesan, perfectly moist Parmesan crusted chicken topped with the best homemade marinara sauce. (Gluten-free, Paleo-friendly, Low-Sugar)
This healthy and gluten-free chicken Parmesan is the perfect Italian feast. It is made with such simplistic ingredients but your family will think you've slaved away in the kitchen all day. Lucky you, you'll have dinner whipped out in 30-45 minutes.
I've been having a hankering for Italian for a while now. I just keep making taco salads like there is going to be no tomorrow though. Taco salads just always sounds delicious to me.
I was in a conundrum though with this Italian craving. I really just wanted some excuse to devour spaghetti sauce but wasn't really craving any kind of rice or corn pasta which I rarely eat. Last weekend R was gone all weekend and I thought about having an Italian feast bachelorette night. But let me tell you a deep dark secret of mine. Anytime R is gone for the night my 'single' dinner is a massive bowl of guacamole.

MY LATEST VIDEOS
That is it. Just a massive bowl of guacamole, some corn chips and dinner is served. It is my guilty pleasure.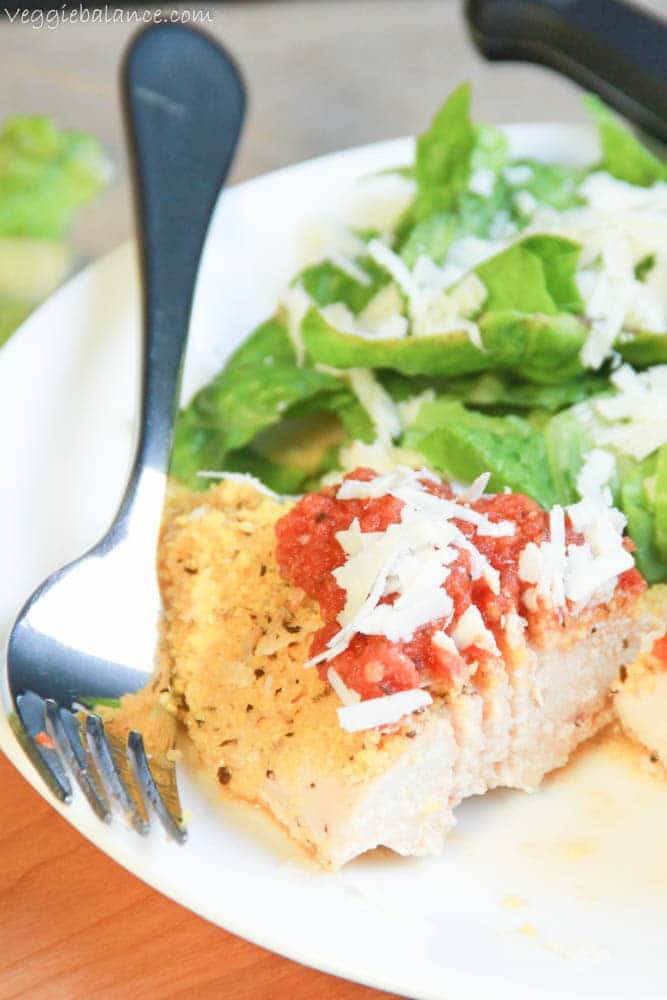 I couldn't say no to tradition though. I had to go with the guacamole that night. Italian feast was put to the side again. Monday rolls around and I had plans to grill some chicken on the grill and use my fresh basil I planted. Guess what, it rains. . . Goodness I just can't win.
What to do with this chicken? . . got to make something with it!
Oooo Italian? Yesssss.
Do I have all the ingredients for tomato sauce? Check
What the heck am I going to make with the chicken now? Breaded Chicken Gluten-Free Style? Ooooo yes.
Got out my corn meal, Italian seasoning and Parmesan and got to work.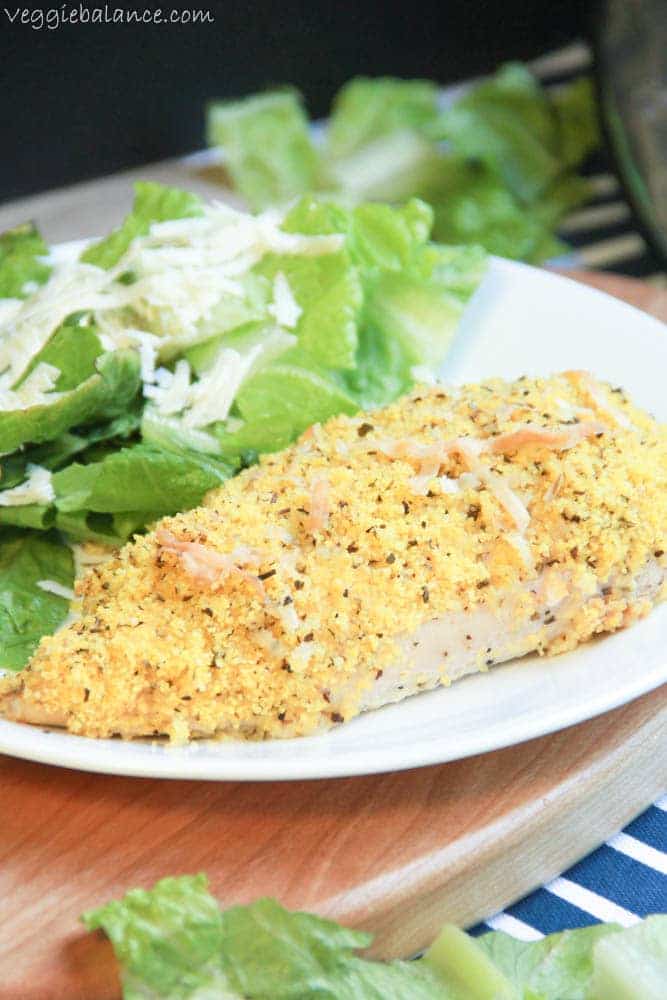 R didn't trust me on this when I told him my plan for dinner. Don't underestimate me mister. This is by far the most delicious, moist chicken I have ever had. With almost zero work this a total and absolute bonus! Total comfort food deliciousness.
R needs some comfort food these last couple days, he has somehow found himself plagued with some poison ivy. No joke, he has it everywhere. As much as I feel so bad for him and wish I could make it better I'm glad I don't have it! So I make yummy comfort food instead.
I've began getting myself back into my full running routine. I run/cross-train 5 days off and take 2 days off. Eventually I'll get to only one day for recovery but just taking it slow right now. Letting my body adjust to running again. Man I can't even begin to explain the joy I've had being able to move again. I am almost at a point of not noticing my shoulder during the first two miles of running. Best feeling ever.
We've been grilling a lot. Stay tuned for lots of grill worth recipes to come. 🙂