This Healthy Apple Crisp recipe is everything delicious with an added bonus, it's secretly healthy for you and with just 7-ingredients!
(Gluten-free, Lower-Sugar, Dairy-Free & Vegan friendly)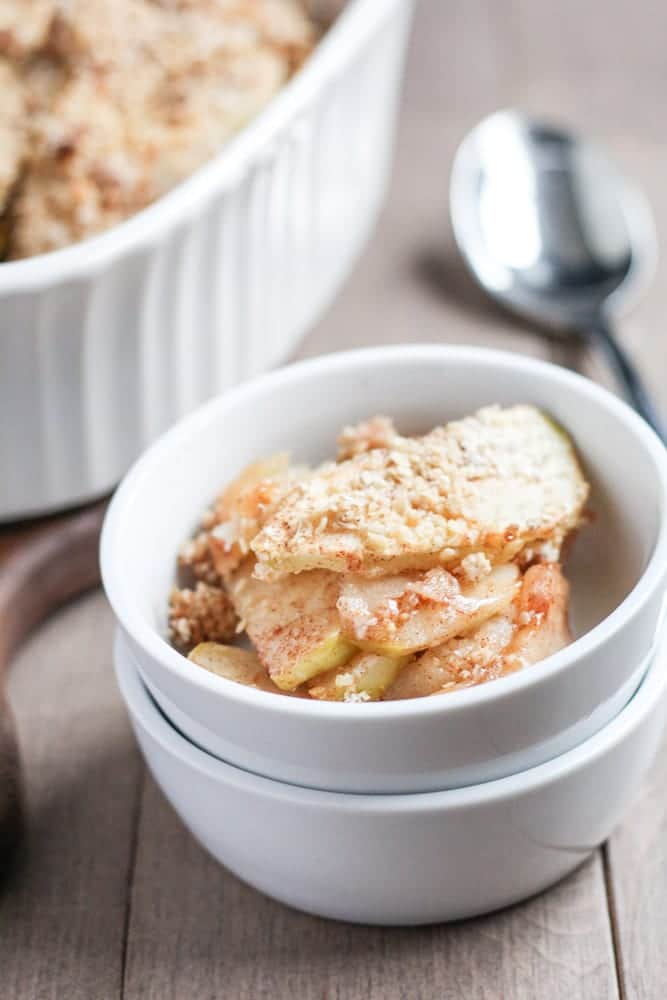 Warm gooey healthy apple crisp with a huge scoop of vanilla ice cream. THAT is one way to make me your best friend forever. Or our honey ice cream.
Sometimes I think my true love for ice cream can never be shaken–that is, until you add something super delicious to ice cream, say healthy Apple Crisp, brownies, or cookies.
It just amplifies the love for all things sweet and delicious.
This Healthy Apple Crisp is everything delicious with an added, secret bonus
It is healthy for you. Shhh, don't tell your guests.
Combining the sweet but tart goodness of apples with the flavorful spice of cinnamon, you don't need very much added sugar. When oat flour is used for the crispy topping, this apple crisp is also stamped and approved for breakfast.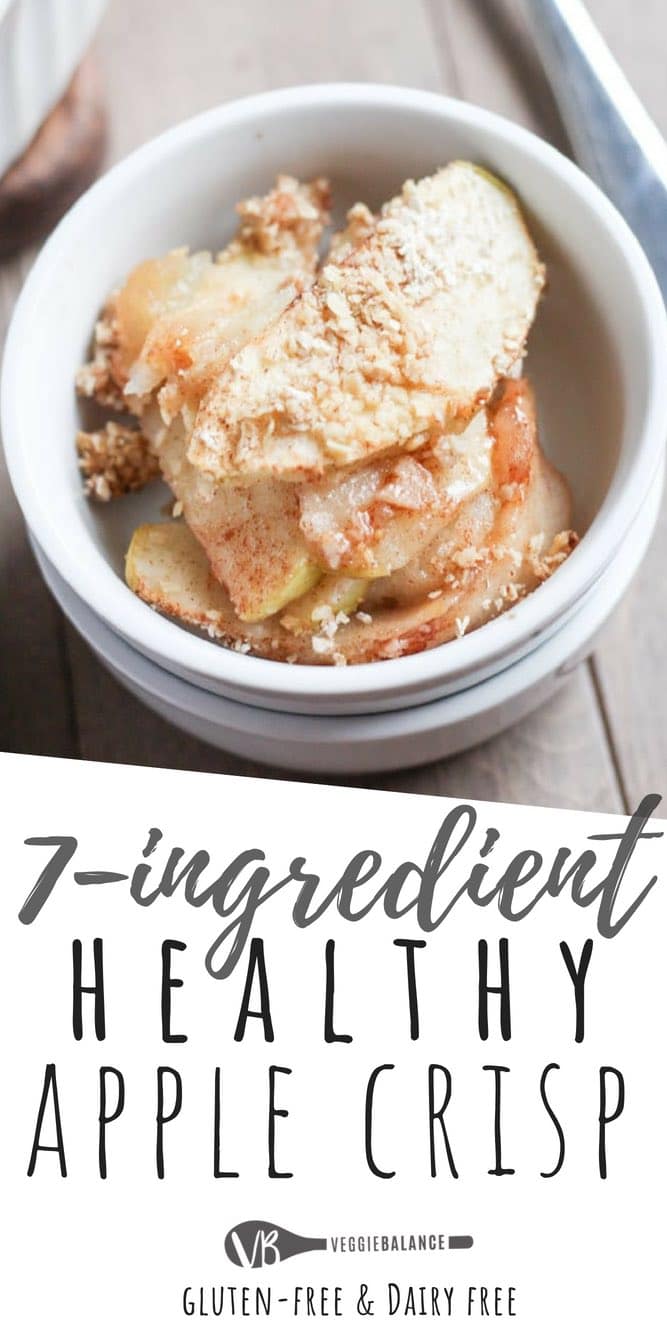 We can all agree that when dessert also functions as breakfast, it truly is the best day ever with this Healthy Apple Crisp
Sweet.
Spicy.
Comforting.
Crispy Topping.
Warm.
Cozy.
Just absolutely delicious.
Yep, I mark it as a happy day when this Healthy Apple Crisp is at the end of my fork.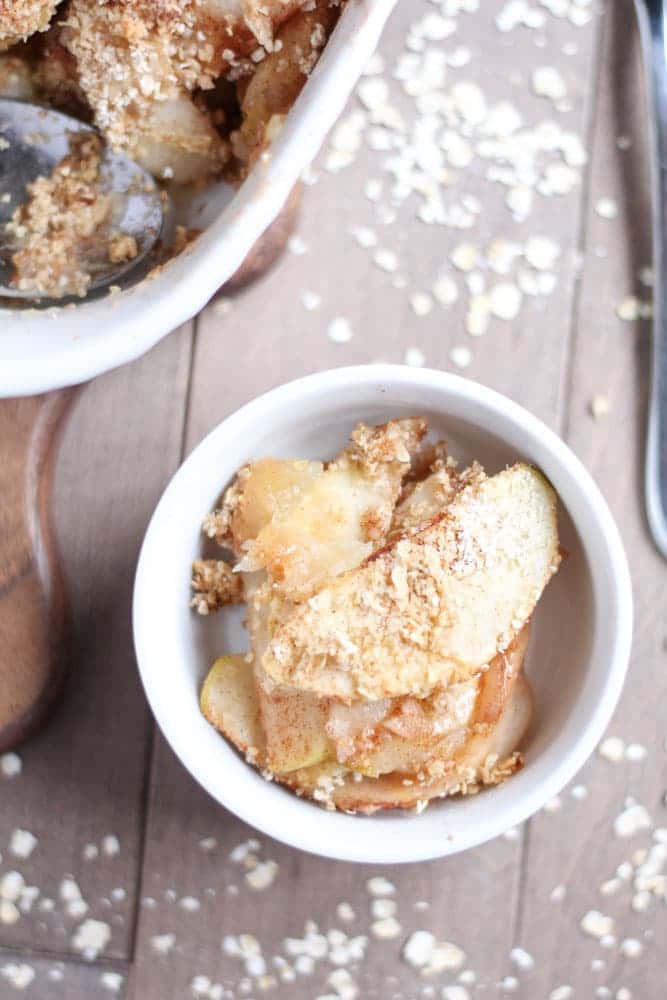 Now that Fall is fast approaching on us it is time to buckle down and get ready for the holiday seasons with delicious food like these other healthy desserts and treats.
Just to name a few. 😉