Baked Buffalo Cauliflower will bring some extra veggies into your life with a perfect buffalo kick and mimicking buffalo wings with perfection. Because buffalo flavor is lifeeee.
(Gluten free, Vegetarian, Low Carb)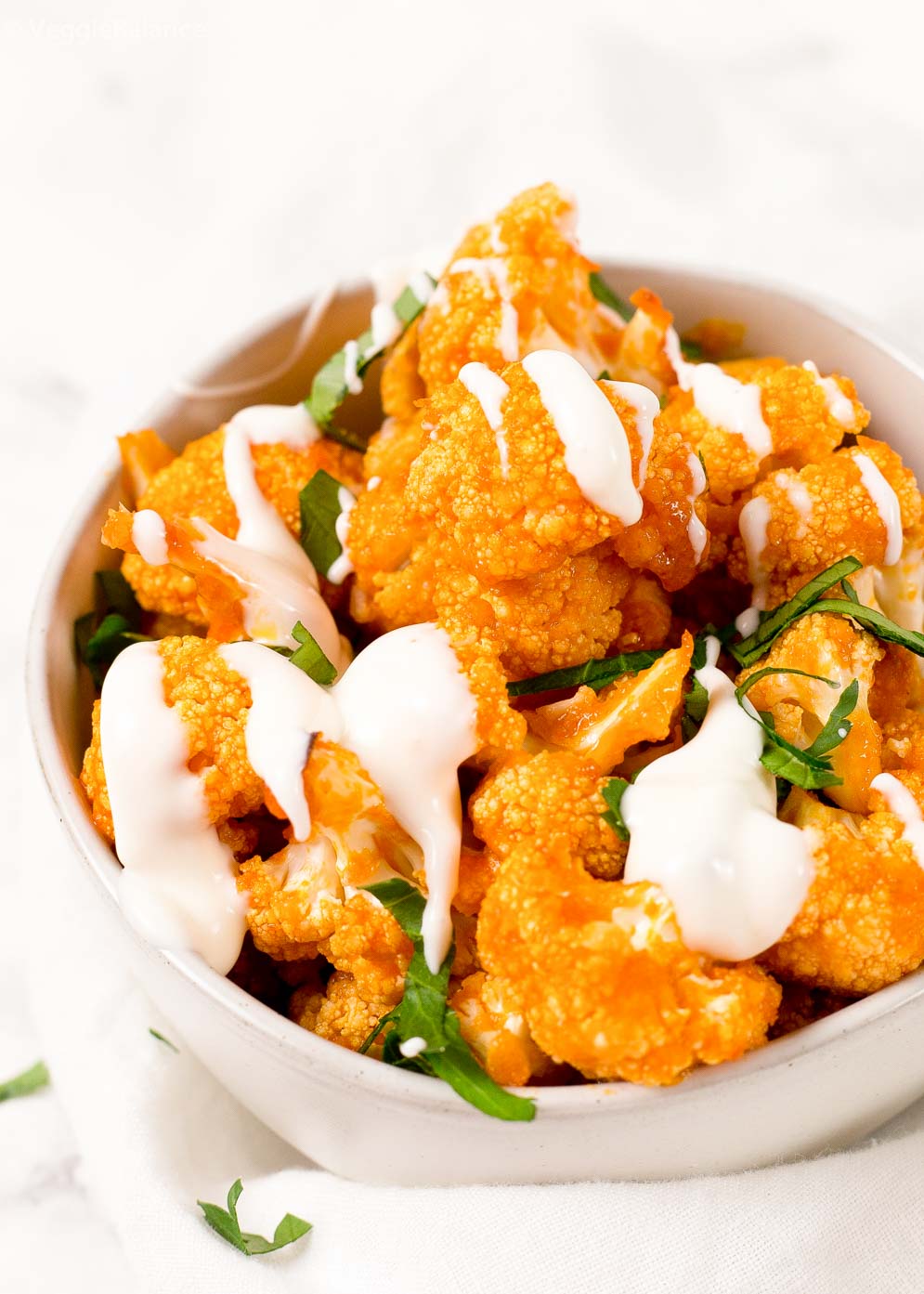 Baked Buffalo Cauliflower is a zesty infusion for your resolution to eat more vegetables. Think of these as buffalo wings for the veggie lover in all of us!
Baked Buffalo Cauliflower 101
This appetizer (or main dish) is one that will become a favorite for all buffalo fans in your house. Time to bring a little heat to the party.
What do you need to make buffalo cauliflower? Bite-size cauliflower pieces, hot sauce, butter, olive oil, garlic powder and salt. A simple enough mix packing a lot of flavor.
Is cauliflower healthy? Packed with fiber, cauliflower is our digestive best friend. Sure to help you keep feeling full without so many calories. Bonus, cauliflower is also rich in some essential vitamins, including magnesium, Vitamin C and potassium!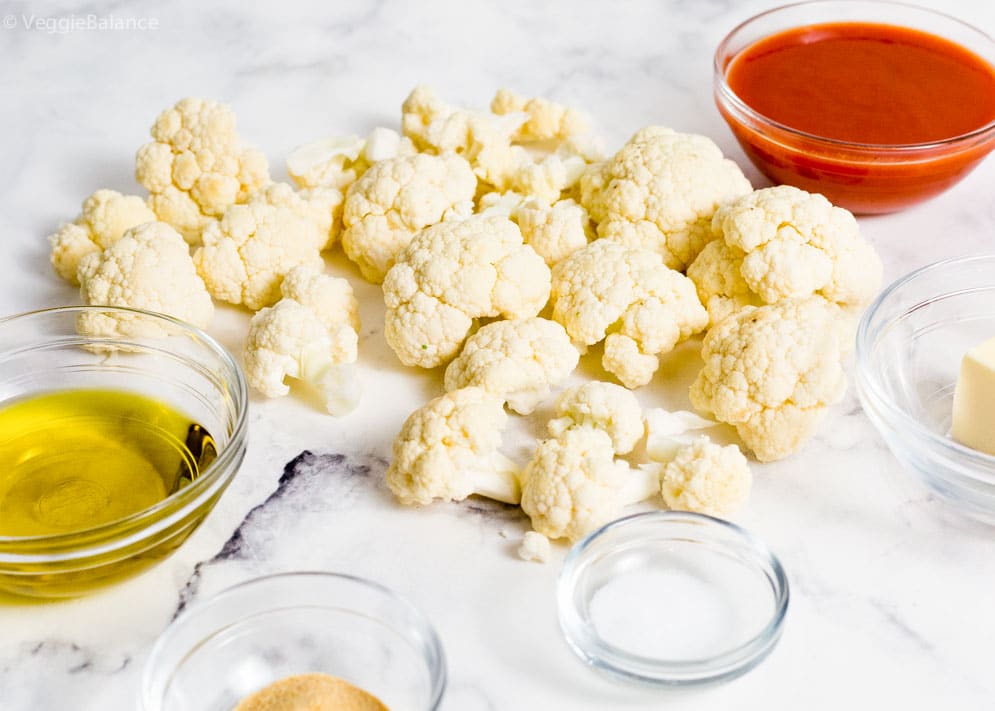 Hot sauce vs. buffalo sauce
Surprisingly, many people don't realize there is a difference between hot sauce and buffalo sauce. The flavors are close, but there is a richness to buffalo sauce that can't be beat.
So what makes buffalo sauce so ammmmmazing? Butter. Savory, slightly salty and creamy rich butter or dairy-free butter alternative like Earth Balance. Buffalo sauce traditionally is 2 parts hot sauce for 1 part butter. Melted, of course.
It really is that simple, but it makes a huge difference in both the flow and flavor of the delicious zesty sauce.
Now, whether you want to go hot, medium or mild – that's totally up to you. We often hedge our bets with a medium or standard flavor hot sauce like Franks Hot Sauce. You can't go wrong with classic flavor we create with our Homemade Buffalo Sauce.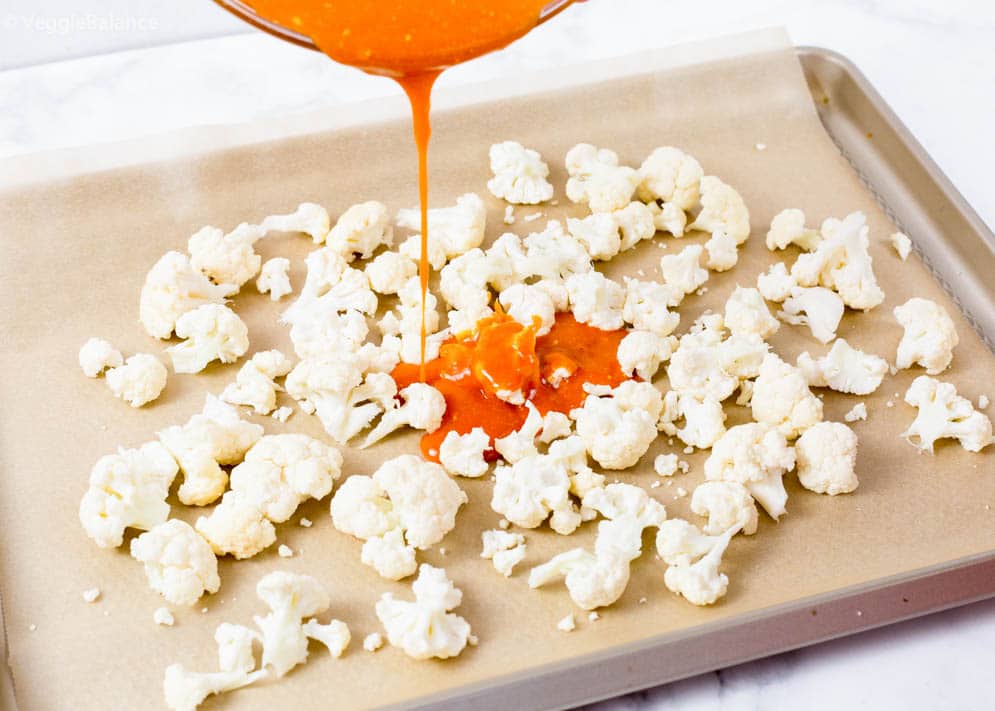 What to Serve with Baked Cauliflower
There are plenty of other dishes that will play well with this baked buffalo cauliflower.
If you're planning to attend a get-together, we love to bring dishes that compliment each other (and additional dipping sauces are a bonus too.)
Gluten free cornbread is the sweet and savory companion to all things buffalo. So. Good. Healthy buffalo hummus is another side dish that will be a hit with buffalo lovers. Buffalo chicken dip is a slow cooker hero worthy of your next party.
You don't have to go all buffalo all the time, but it's a safe bet that your friends, family and loved ones won't object.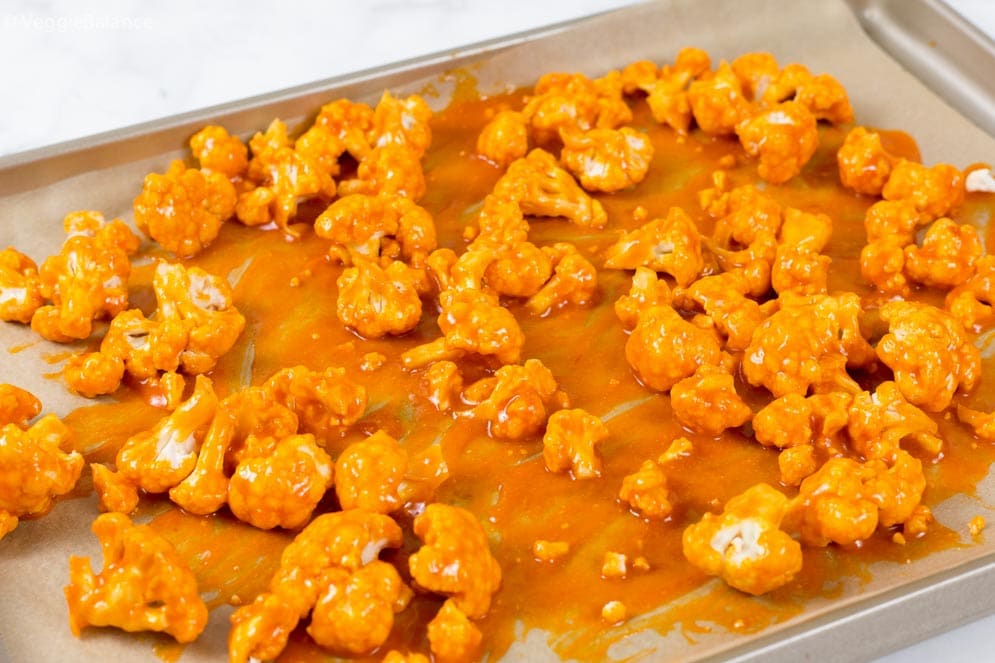 Delicious dip options
Ranch is a perfect cool pair for buffalo heat. We don't know why, but it just works! Try this homemade ranch seasoning to make your own like our Vegan Ranch.
Blue cheese dressing has a similar effect with a different flavor palate.
If you're NOT looking to tame the heat but want to flip the flavor a little, honey is absolutely delicious and totally worth the sticky fingers. Who doesn't love a little sweet heat?
Of course, you don't need to dip if you don't want to. These baked buffalo cauliflower bites are delicious all on their own.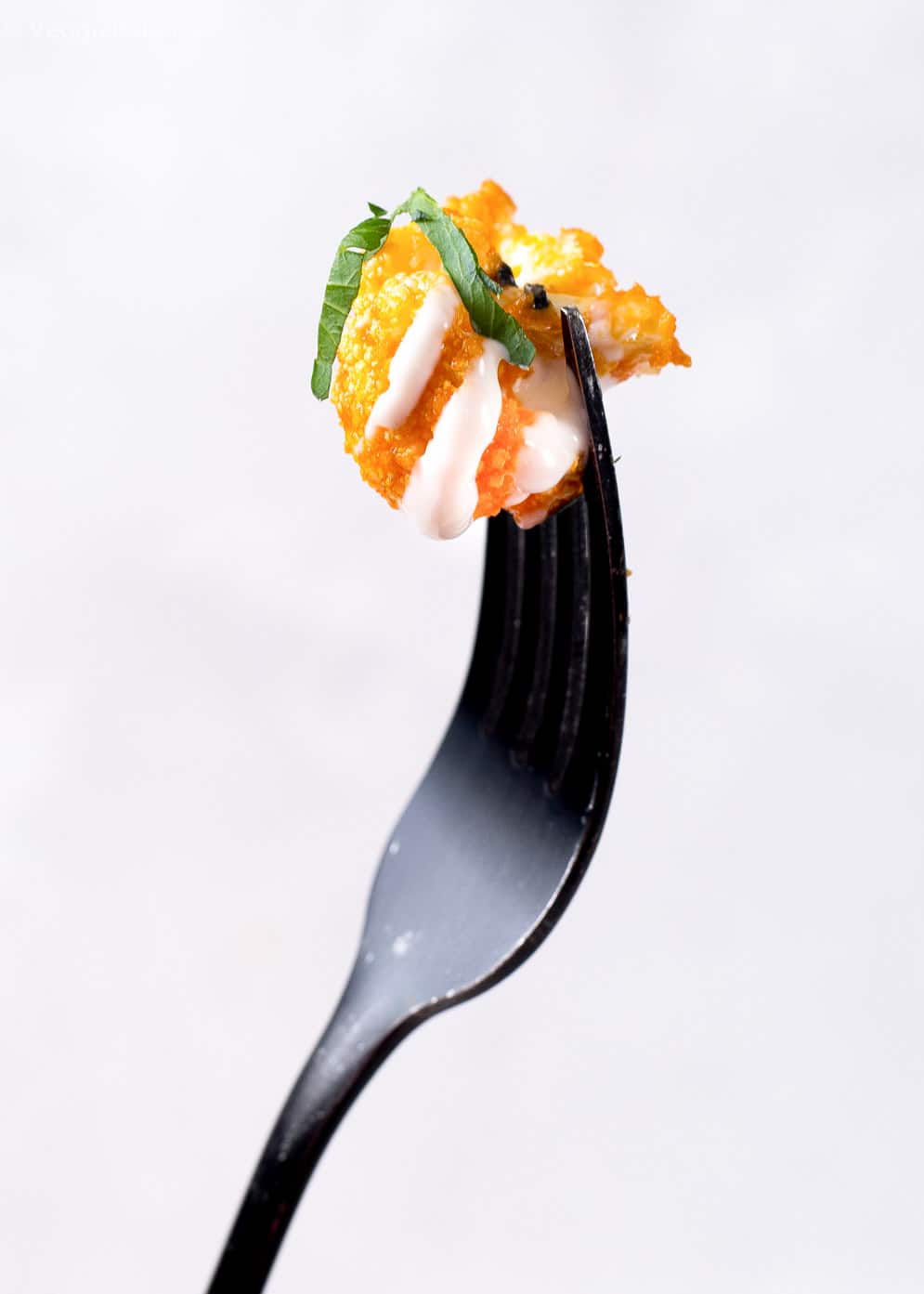 Other recipes you might enjoy: