Gluten Free Puppy Chow recipe, 6-Ingredients, No one will notice that it has a healthier, gluten-free twist than the traditional recipes. This magic formula has been tested and approved.
(Gluten Free, Dairy-Free and Low-Sugar friendly)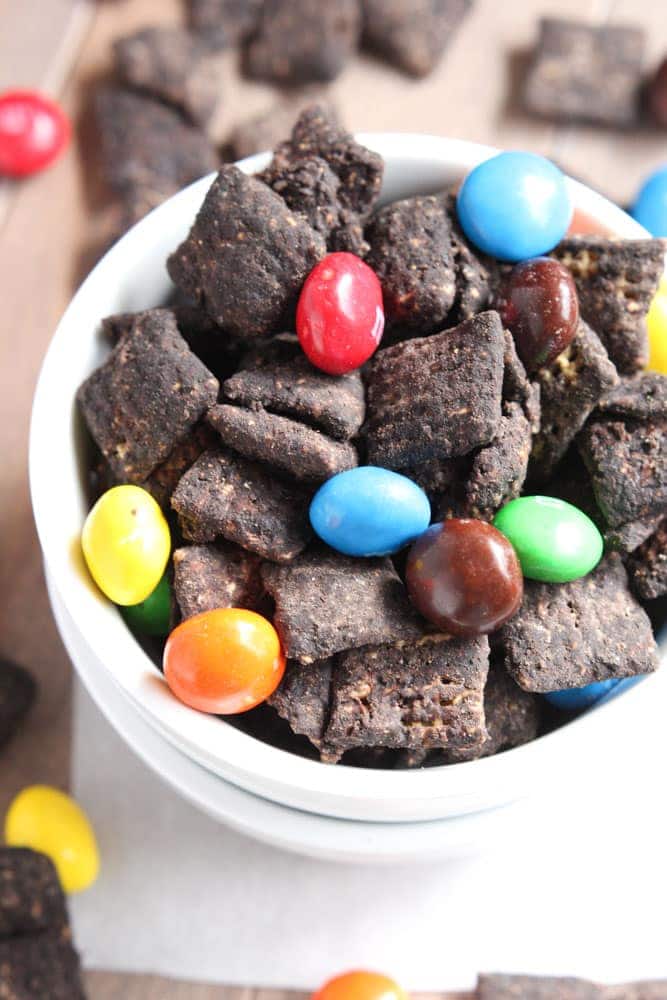 Dark Chocolate Puppy Chow or (as I also like to call it) Death by Chocolate Gluten Free Puppy Chow.
Death by Chocolate . . . Sounds amazing. // This puppy chow totally is amazing.
These can also be called Muddy Buddies but in reality, who cares, they are delicious and covered in the best  and most delicious combo of peanut butter and chocolate.
Ever have those days where you just NEED chocolate in your life? As if your life practically depends on it? Yes, hello to my life at least once a week.
Dark Chocolate Puppy Chow to the rescue, my friends.
This puppy chow has all the spectacular peanut butter chocolate deliciousness of the traditional puppy chow recipes minus the powdered sugar and extra calories.
This Dark Chocolate Puppy Chow recipe has been a little revamped. It is low-sugar, skinnier, and still earns that rightful spot for the upcoming holiday parties.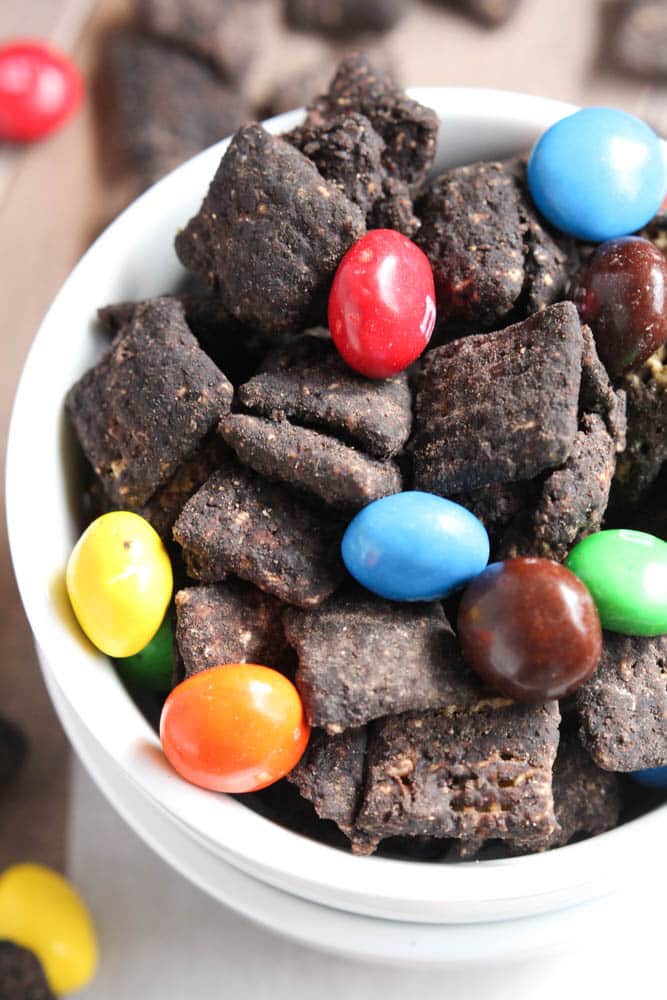 History has confirmed that chocolate and peanut butter go together. They just belong together. This Gluten Free Puppy Chow is the perfect example.
They in themselves are spectacular.
Peanut Butter: Peanut butter cookies, peanut butter brownies, peanut butter pie, peanut butter oatmeal.
Chocolate: Double Chocolate Chip Cookies, Dark Chocolate Brownies.
Each one has a spectacular list by itself.
Together? Magic happens. This healthy puppy chow is total magic, my friends.
I've discovered the magic formula to forever be a happy person:
Chocolate + Peanut Butter + More Chocolate = Magic.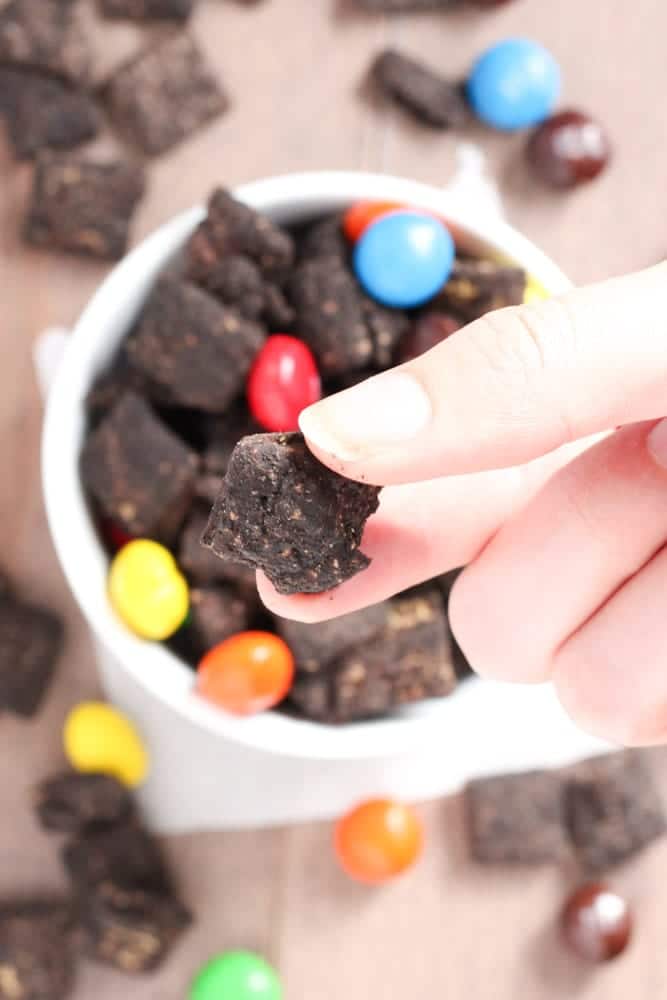 I should also include in the magic formula how absolutely and fabulously easy this gluten free puppy chow is to make.
Microwave
One Bowl
Stir
Shake
Get in my belly
Yeah, that pretty much sums up the easy steps to make this Dark Chocolate Puppy Chow. I'm pretty sure that increases the magic by tenfold.
We can chow down on this, enjoy its low-sugar, chocolate heaven on our taste buds, and feel slightly less guilty about all the other food we'll be eating in the next couple weeks.
Bonus: I guarantee that when you take this puppy chow to a party, no one will notice that it has a healthier twist than the traditional variety. This magic formula has been tested and approved.