Healthy Chocolate Truffles recipe made with just 4 healthy ingredients.
(Gluten-Free, Low Sugar, Refined Sugar-Free, Dairy-Free)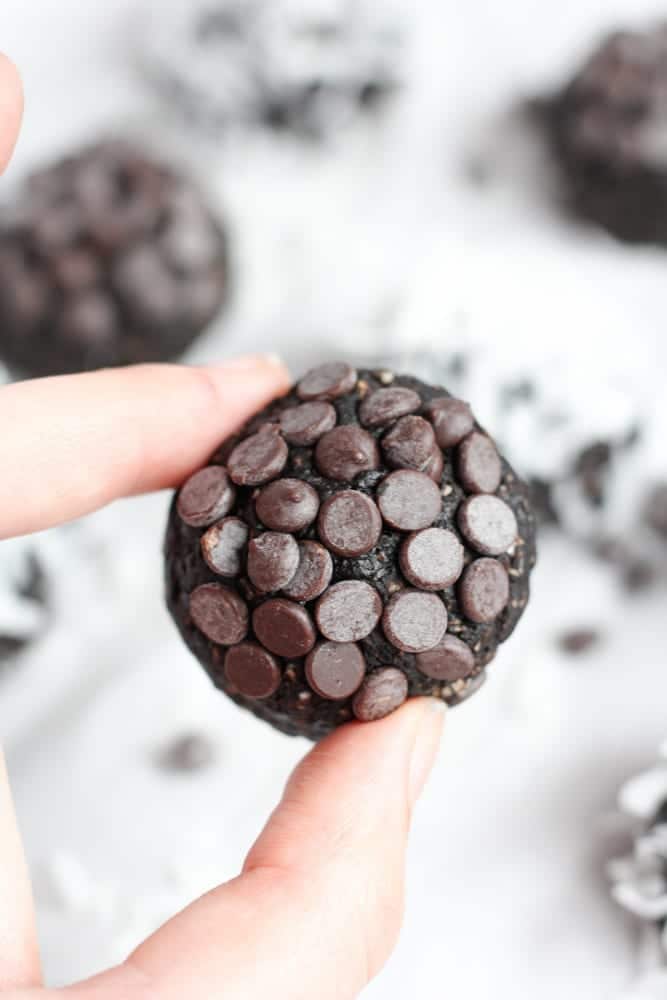 Healthy Chocolate Truffles. Decadent, yet so healthy you can eat these babies for breakfast. Yes, it's no bake chocolaty goodness coming to you today.
These are so chocolaty a better name for them would be Death by Double Dark Chocolate Truffles. Just take a moment to appreciate how much chocolaty goodness that really means.
A lot my friends, a lot.
To make these even more of a homerun for a snack, breakfast, dessert, or uhh, dinner? They are dairy-free, low-calorie, refined sugar-free, and low-sugar.
BAM! Looks like dinner my friends–I mean dessert–or maybe breakfast. Meh, who cares when we eat them; they are delicious, chocolate explosion heaven and they belong in your tummy, like now.
It's no secret, I love tiny little no bake truffles with all my heart. Every morning, before I work out, I am torn between mint chocolate chip truffles and almond chocolate chip truffles.
Everyday I'm trufflin'.
It's a strong possibility that song goes through my head every morning… very possible.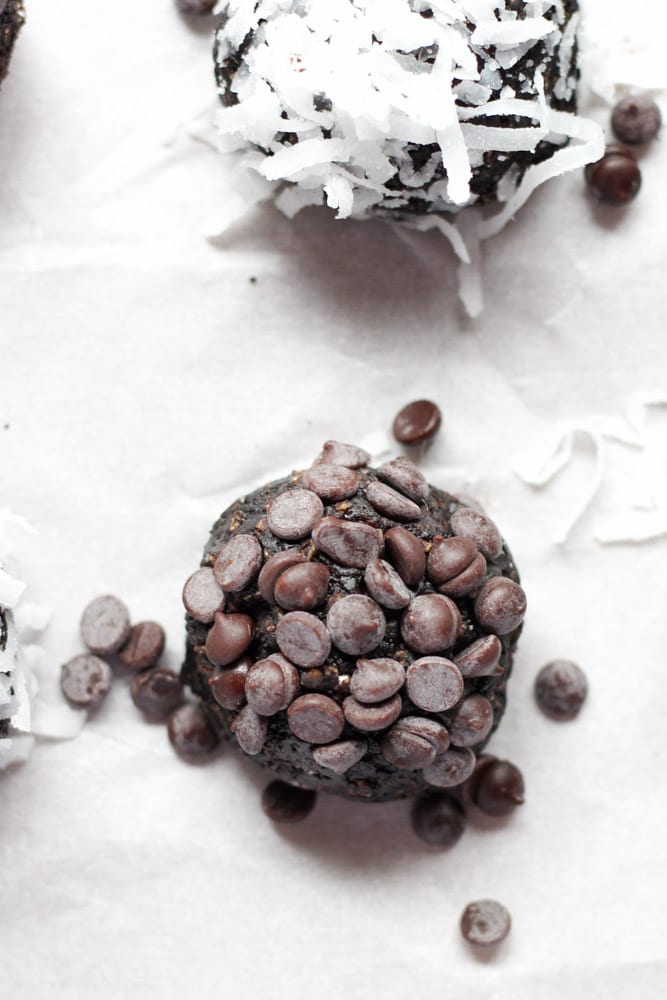 Are these normal chocolate truffles? No, they are cute tiny chocolate balls with delicious ingredients, covered with your oh-so-favorite toppings.
My favorite topping, of course, is chocolate. R wanted to try coconut. Since I am allergic to coconut, well, we'll just have to take R's word for it that they are delicious.
I can assure you that the chocolate chip truffles were chocolate heaven at its chocolaty finest.
Oh, I should also mention that in addition to being refined sugar-free, gluten-free, dairy-free, and low-sugar, making these truffles requires just one bowl and 4-ingredients.
Oh. My. Word.
Yeah, you have no excuse not to start making these–like now.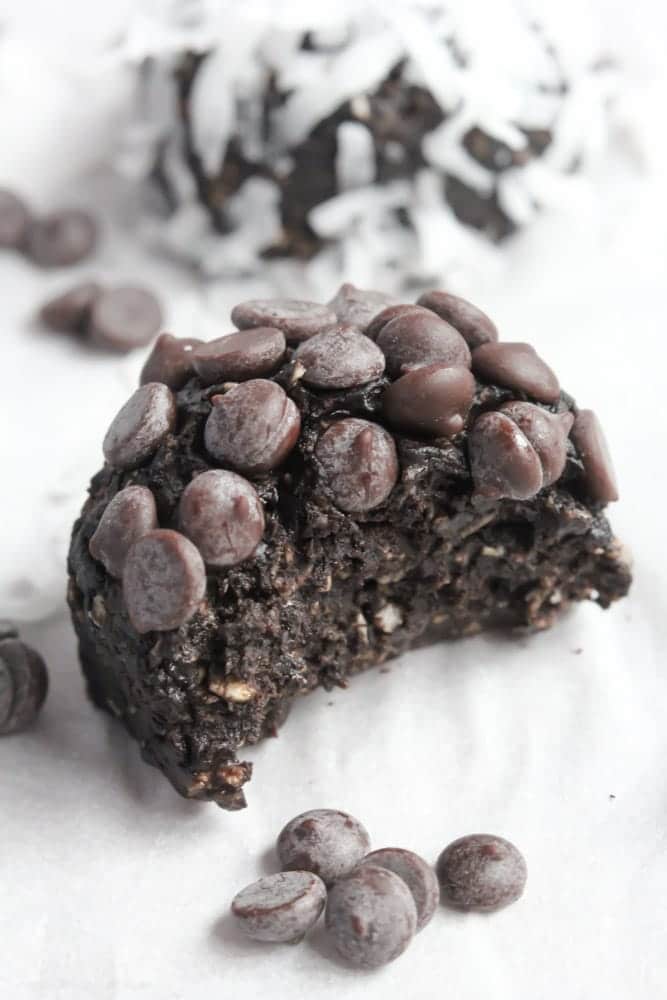 Today is Halloween and perhaps you'll have buckets of candy by the end of the night. Or, if you're more like me, when you shut down the house, turn off the lights, and watch Hocus Pocus, you'll need yourself a chocolaty snack.
Hocus Pocus = Best Halloween Movie Ever.
Halloween Trick or Treaters. Why, they may be so adorable to hand out candy to, but holidays just don't do much for me.
So, if you're a Halloween Scrooge, take my word for it. Make yourself something delicious (Dark Chocolate Truffles, a.k.a. Death by Double Dark Chocolate Truffles), cuddle under a fuzzy blanket, and watch Hocus Pocus. That's how I roll.