Healthy Peanut Butter Cookies to satisfy those peanut butter cravings. These are easy peanut butter cookies are made with almond flour for a quick healthy option.
(Gluten-Free, Dairy-Free, Low-Sugar)
It was Sunday morning. R was making his lunches for the week and next thing I see he's pulling out ingredients for these healthy peanut butter cookies.
Turns out he was having a major craving for cookies. He couldn't decide if he want peanut butter cookies or chocolate chip cookies.
I suggested, "Why don't you just add chocolate chips to the remaining batter of the cookies?".
According to him, I'm a genius. Yes, baby I know. I am the one who came up with these healthy peanut butter cookies to begin with. Why not make them into chocolate peanut butter cookies also.
Baking Tips for these Peanut Butter Cookies
Add a handful of chocolate chips to these healthy peanut butter cookies for that delish chocolate and peanut butter combo.
You want to let these cookies FULLY cool before removing from the pan. If you remove too soon they will crumble on you.
So in reality, you can thank my husband for these. They were developed ALL because R loves cookies and if he's going to devour cookies he's by gosh darn going to be eating healthy cookies. ALLLLL the cookies.
Meanwhile, I'll sit over here eating my homemade peppermints. Yes, I will choose peppermints over peanut butter cookies. R says I'm crazy. What would you choose?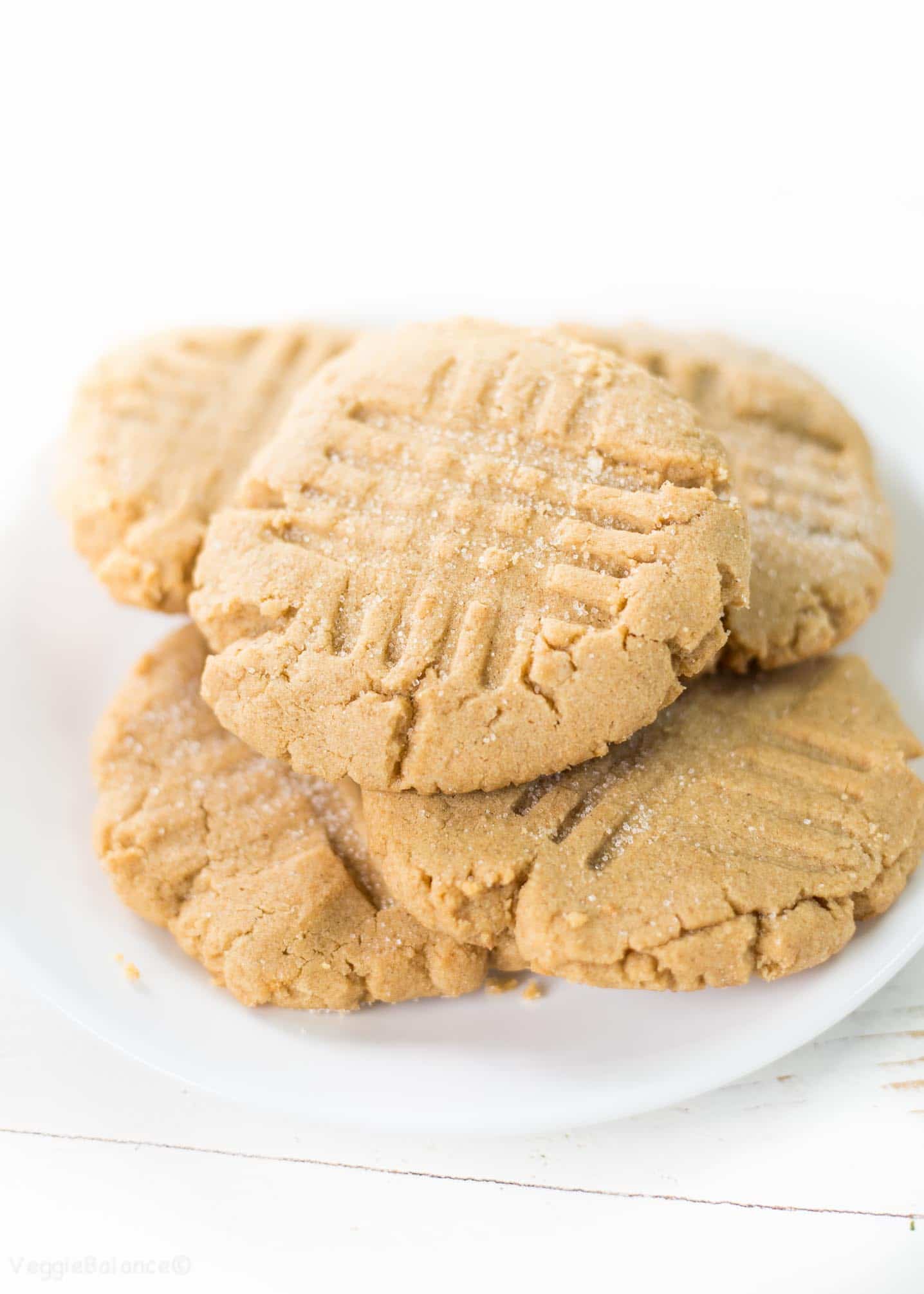 How do you make healthy peanut butter cookies? With simple ingredients.
Peanut Butter
Egg
Almond Flour
Honey
Baking Soda and Salt
Are healthy cookies on your horizon? You betcha.
R made that mistake the first time he made these. Don't be my husband and actually read the instructions.
And if you'd like more healthy cookies check out our round-up of our favorite healthy cookies over the years.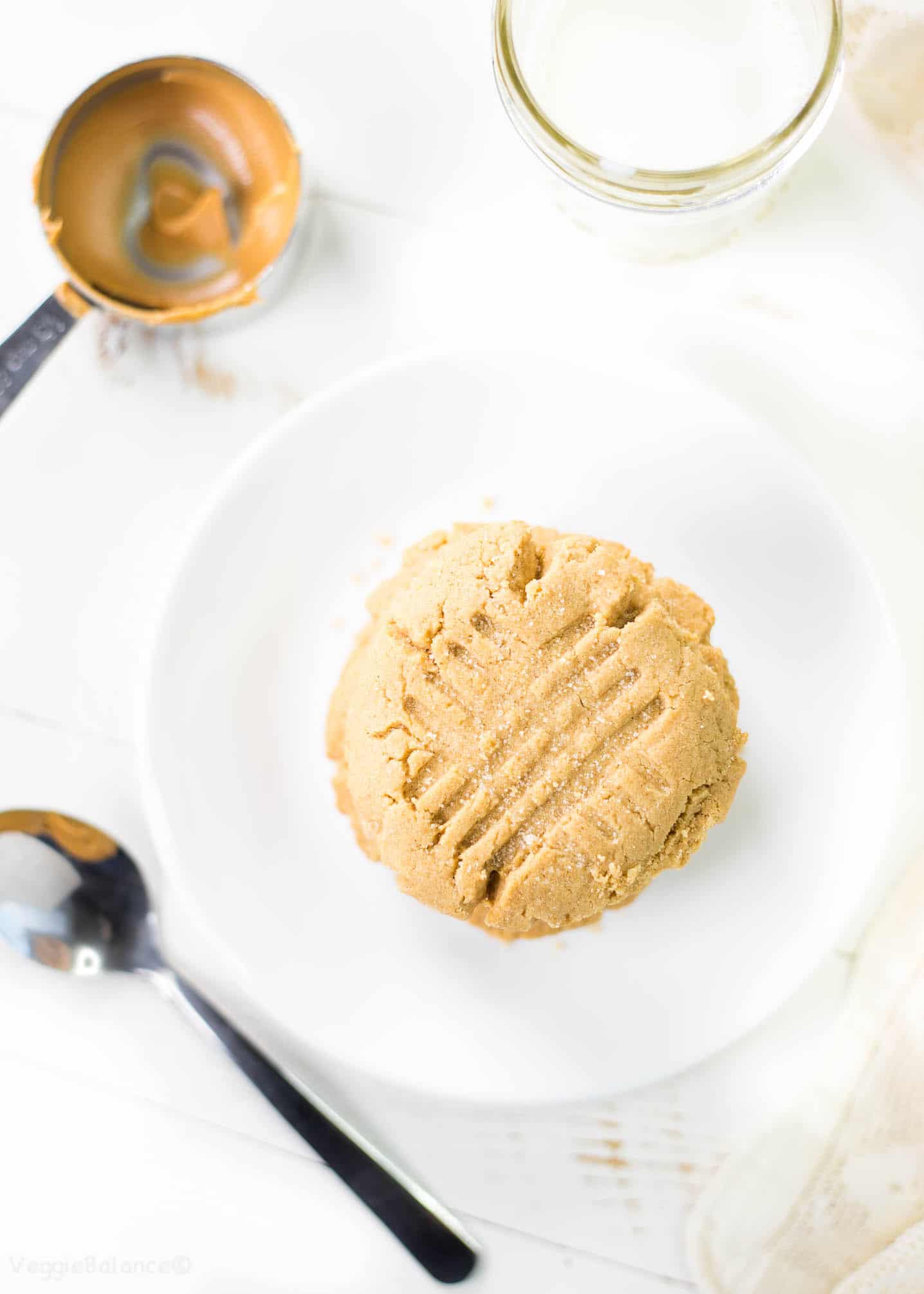 check out just how easy this is to make!