Easy Kumquat Dressing drizzled all over an equally easy but professional looking Chicken Stacked Salad. Look like a pro with this sophisticated protein-packed salad.
(Gluten-Free, Dairy-Free, Low-Sugar)
This post is sponsored by Bertolli. The number one oil brand in the world with over 150 years of expertise in olive oil blending. To learn more how this supports VeggieBalance to continually bring you free recipes every week. Find out here.
I'm here today to bring you a unique but totally easy kumquat dressing and a stacked chicken salad to drizzle all over it.
I'm all for fancy entertaining but want nothing to do with the work of it. This is where the stacked chicken salad comes into play.
Along with our tapas recipes marathon we went on last year: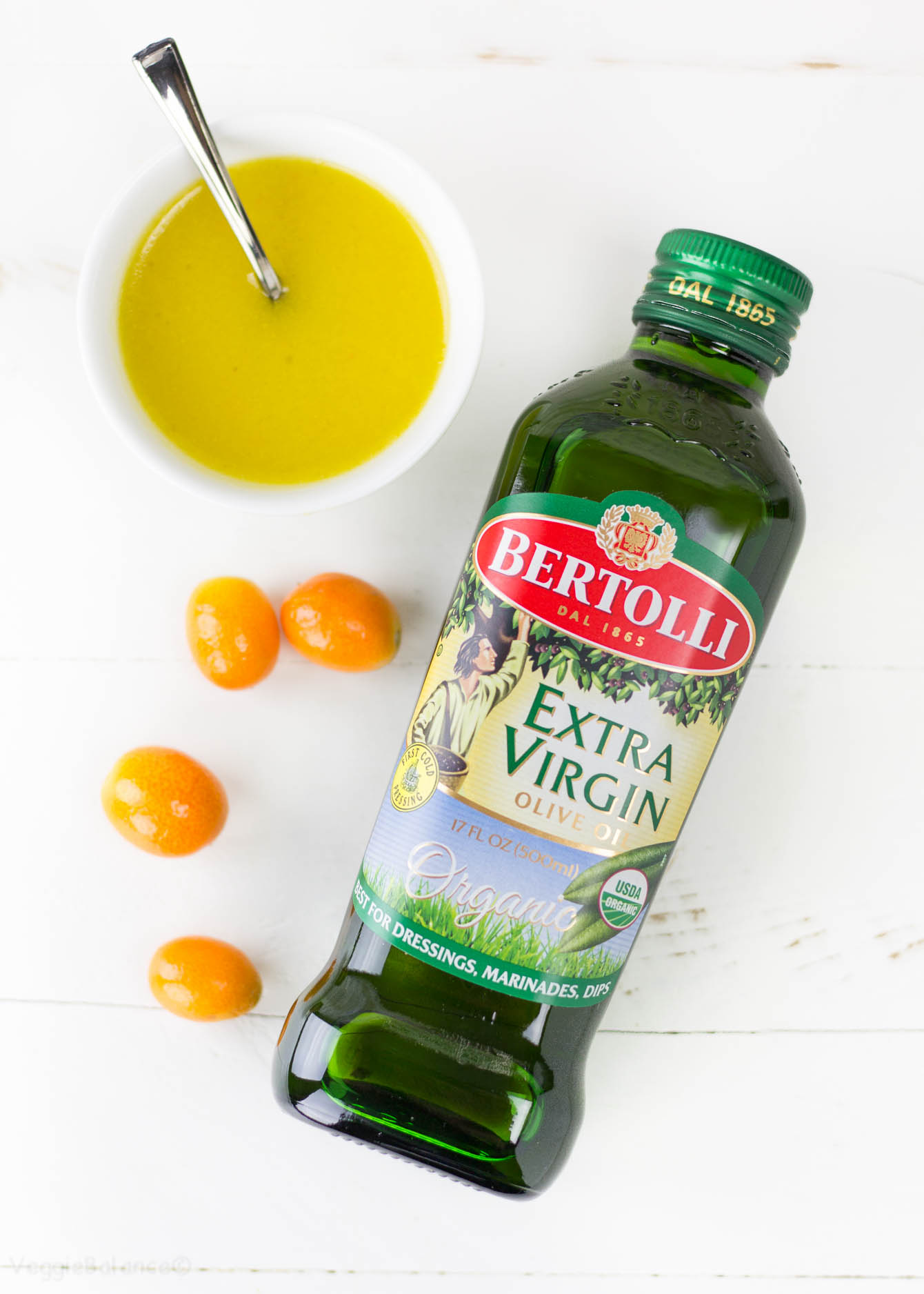 So much delicious goodness.
And this Stacked Chicken Salad with sweet but tart kumquat dressing is definitely a part of this goodness.
The Kumquat Dressing is easy to pull together, all you need for this is:
Olive Oil (Bertolli's passion and expertise has unlocked the transformative power of olive oil, often thought of as "just another ingredient" but truly the star of every dish)
Kumquats
Honey
Water
Yep. That is it. You end up with a slightly sweet and tart dressing. Bertolli, while simple, sparks spontaneity, adventure and connection in every dish
So simple – just throw everything into the blender and WHIRL!
Pour about ½ cup of the kumquat dressing over your chicken breasts and marinate for 20-30 minutes.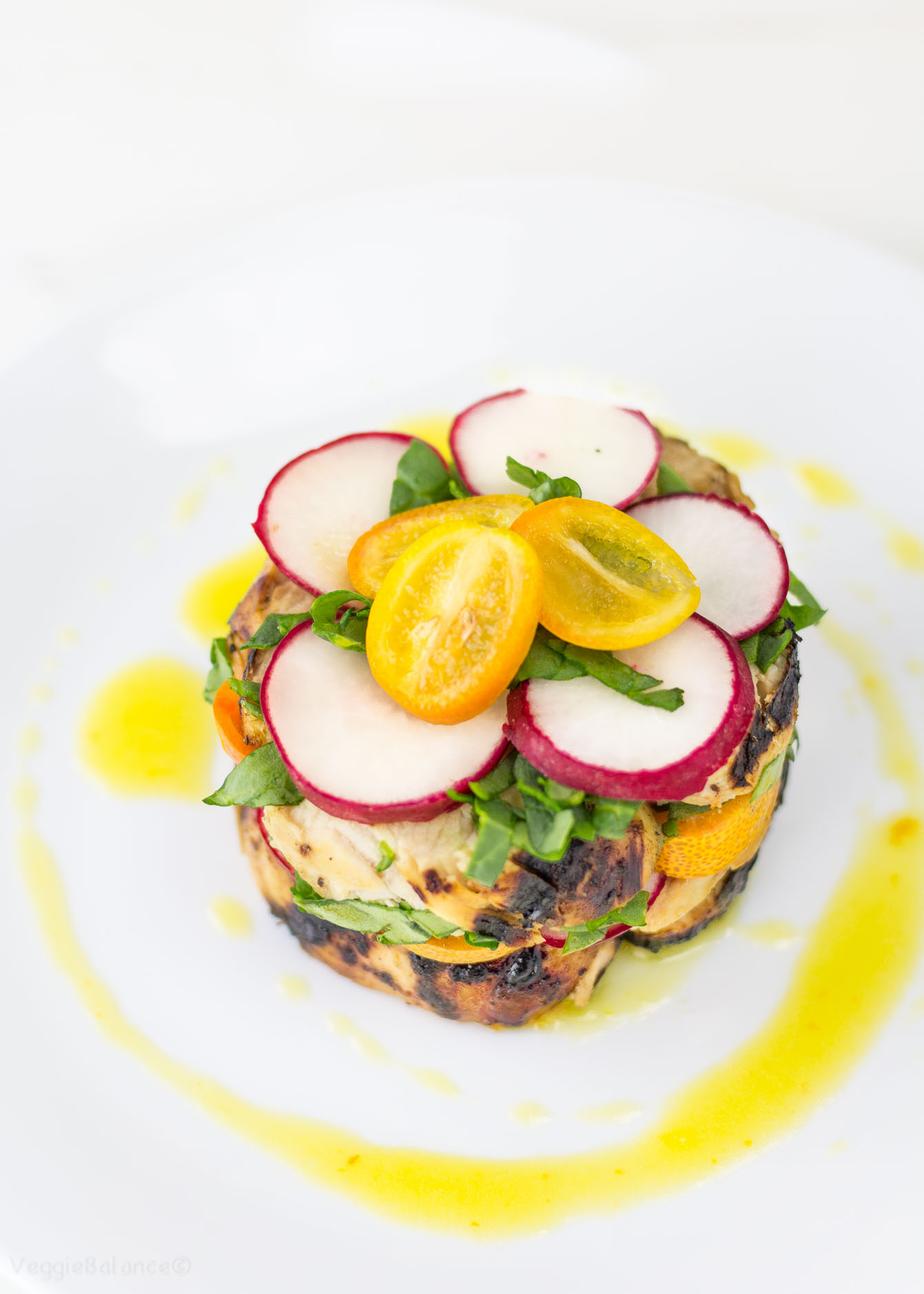 Then it is grill time. Oh, how I love grilling time. Chicken has to be grilled for me to be able to eat it. After you grill until the internal temperature reaches 165 degrees F, you want to take them off the heat and cover with aluminum foil. Let it rest 5-10 minutes.
This is my trick to perfectly cooked chicken that is still moist.
Then build that salad! Well, salad-ish. I honestly didn't know what else to call it. It has greens in it, crisp radishes and even tiny slices of kumquats in between the layers.
Then you drizzle with the amazing and simple kumquat dressing.
Yeah. Salad. I dub this a salad.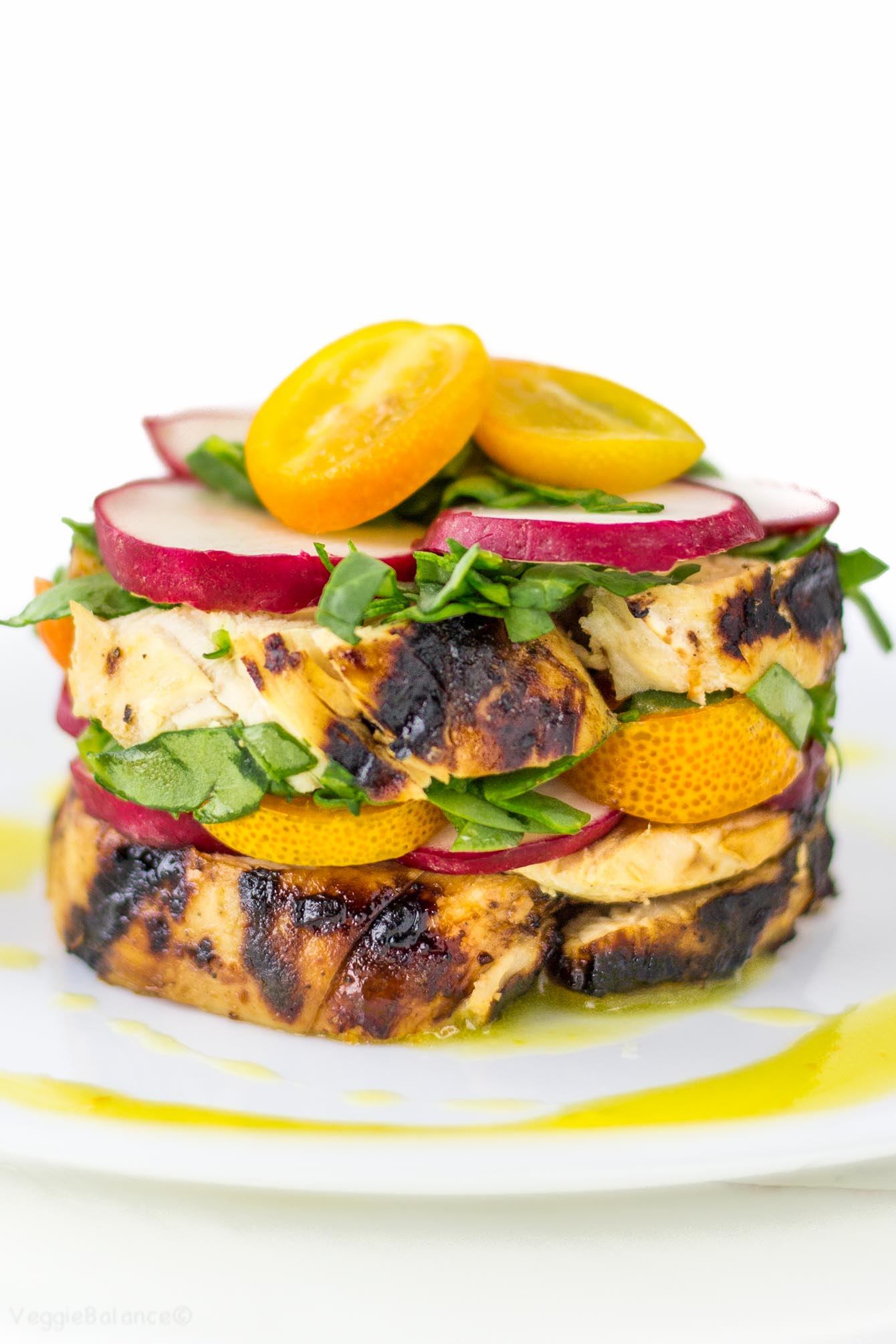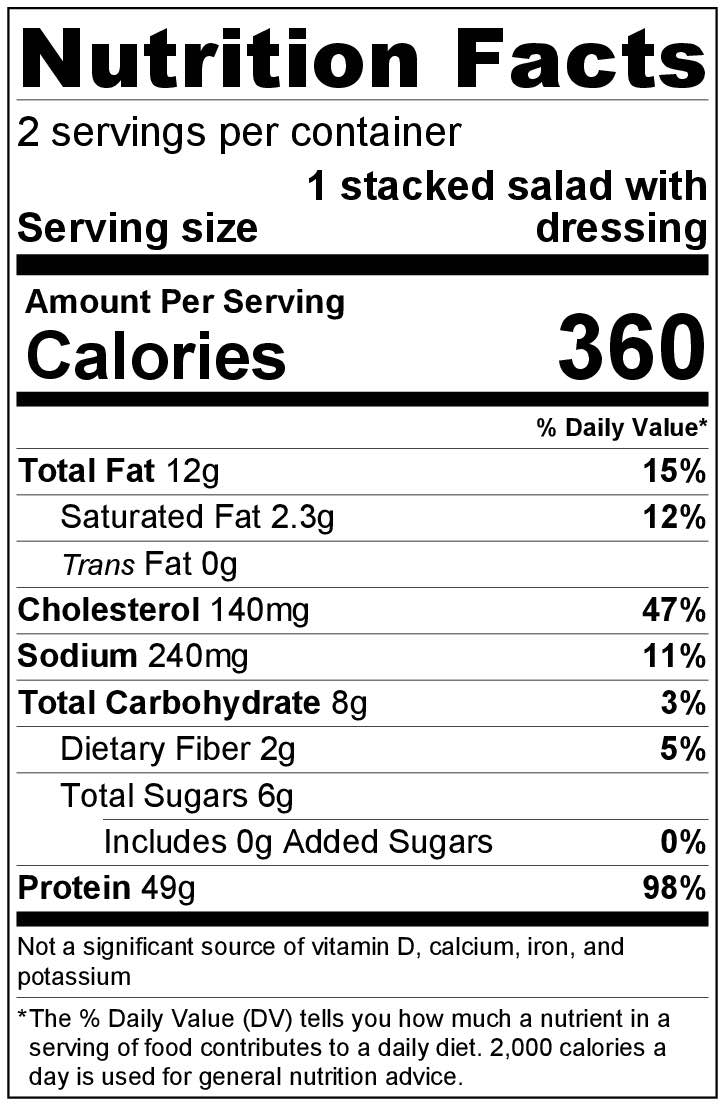 This is a sponsored conversation written by me on behalf of Bertolli. The opinions and text are all mine.