Honey Roasted Carrots is such a simple side dish that goes well with pretty much everything. These perfectly roasted carrots coated with honey are such a super easy recipe you'll find yourself making it regularly!
(Gluten-Free, Dairy-Free, Vegan friendly)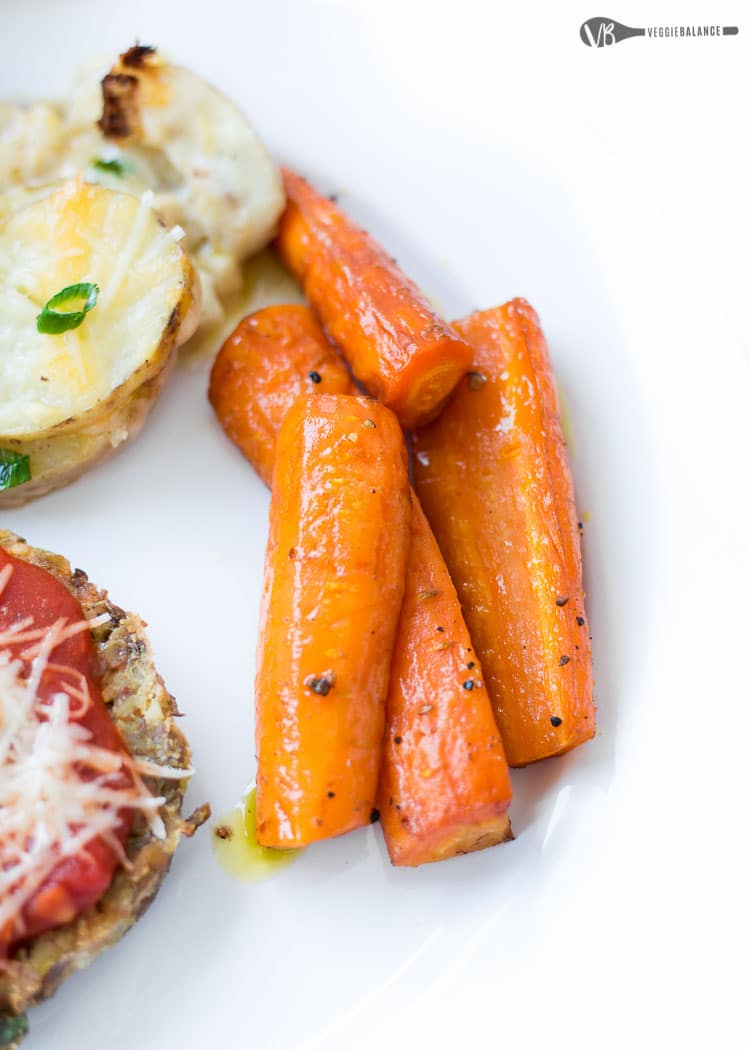 I like to challenge myself once in a while. Every so often I like to look in the cabinet and try to make a meal out of what is in there.
It's actually how these vegetarian lentil patties came into our existence and these honey roasted carrots. The best meals are when you use up what you have and you still come up with something delicious and satisfying.
R isn't the biggest fan of carrots. I personally love roasted carrots. He can handle when they are shredded into our Vegetarian Lo Mein or our Vegetable Fried Rice but big chunks of carrots are not his favorite.
We had a ton of carrots sitting in the fridge leftover from our Lo Mein that needed to be used. A big pan of roasted carrots was in order. One way that I new he would like them? Glazed them with honey… you cannot go wrong.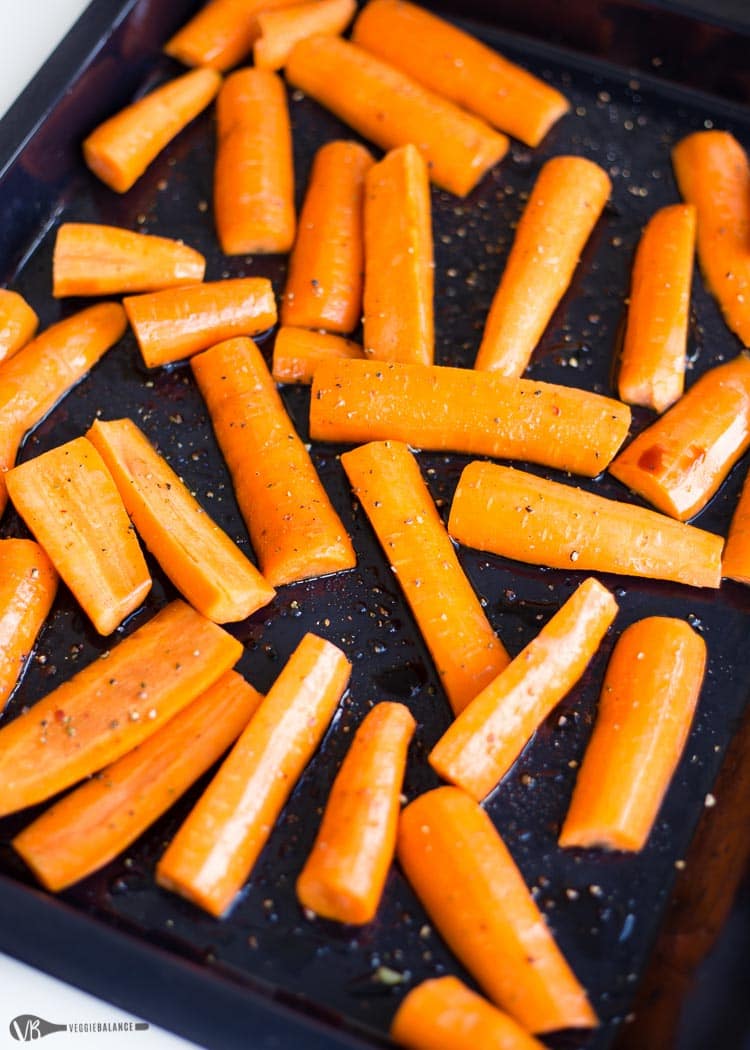 All the ingredients you need for these Honey Roasted Carrots
Carrots
Olive oil
Honey (or use agave nectar for vegan diet)
Salt and Pepper
That is ALL you need. This honey roasted carrots recipe is an easy and delicious weeknight recipe to fall back on time and time again.
R ate these honey baked carrots happily which is a pretty epic feat for someone who isn't a huge fan of carrots. Whereas I devoured half the pan as they came out of the oven. 😉