Healthy Buffalo Chicken Pinwheels for every occasion are the easy gluten free, party worth treat you've been looking for with the zesty buffalo flavor you love.
(Gluten-Free, Dairy-Free friendly, Nut-Free, Low-Carb Friendly, Low-Sugar)
These Healthy Buffalo Chicken Pinwheels are the perfect go-to dish. They are for:
"I forgot I need a dish to pass at work."
"I need something for my lunches."
"Snack responsibility for the soccer league."
Need something quick and tasty? These pinwheels fit the bit and then some.
Wanna know why? BECAUSE IT INVOLVES BUFFALO!
My dearest Buffalo Sauce, what would I do without you in my life? I never want to find out.
If you'd like to make your own homemade buffalo sauce version check out this homemade buffalo sauce recipe.
I had to look it up and make sure that our favorite hot sauce would be available when we move to Ireland because I need it in my life.
Just like I need these healthy Buffalo Chicken Pinwheels!
They are the pinky-up-fancy version of our Buffalo Chicken Wraps with Avocado.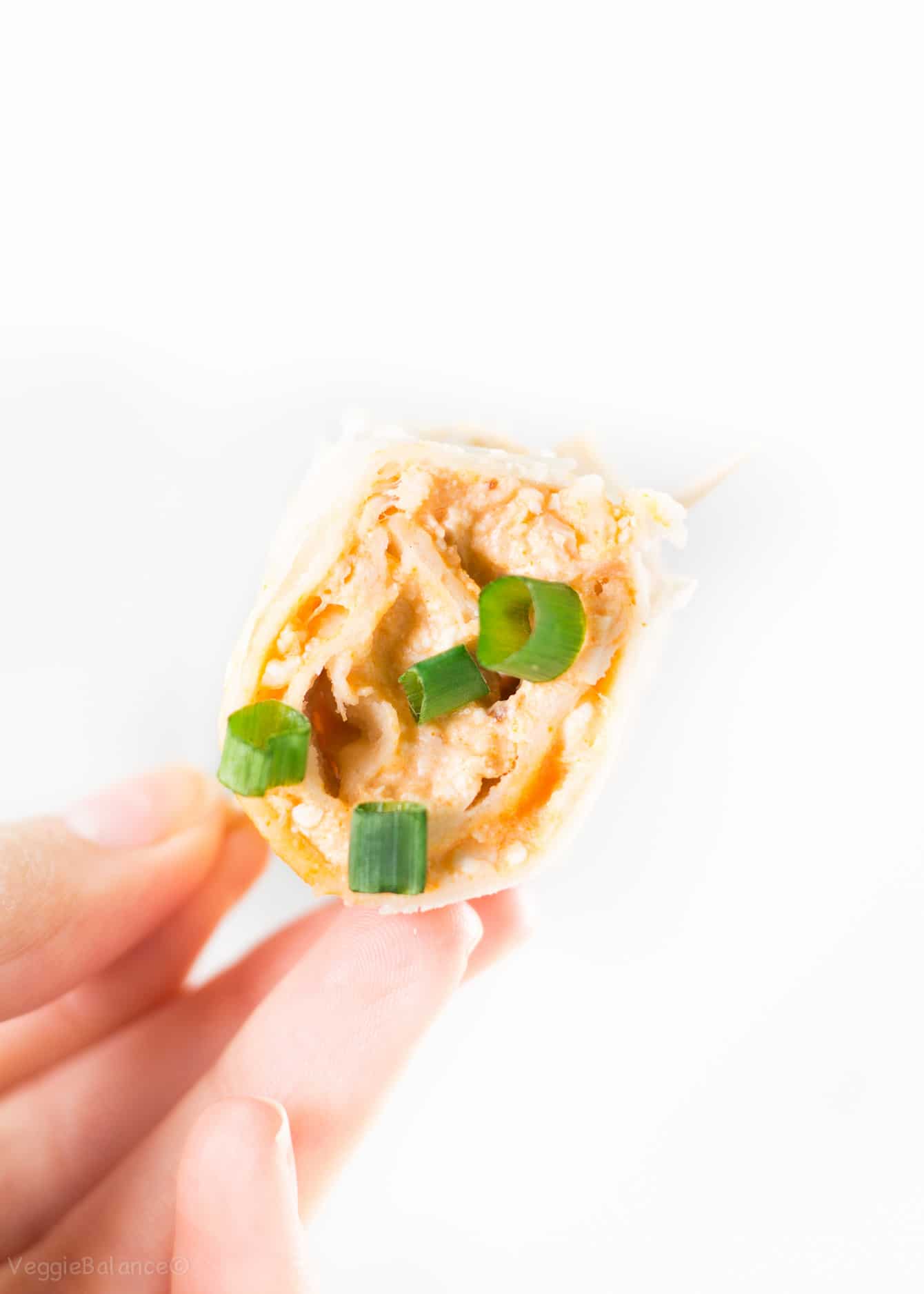 Our secret protein-packed ingredient of cottage cheese to bind our chicken and hot saucy combo together and at the same time cool down the heat of the hot sauce. Pinwheel perfection.
Entertaining perfection as well.
One fact, they would be devoured almost the instant they were placed out on the counter. These Buffalo Chicken Pinwheels will be no exception, so make extra! 🙂
And/or also add these Gluten-Free Buffalo Chicken Meatballs to the saucy perfection combo. If there is one thing that I've come to the conclusion about is that people love Buffalo Sauce!
Buffalo sauce lovers uniteeeeeeee.