Vegetarian Taco Meat imitates the food we love without the meat or the higher price tag. A win win for taco lovers!
(Gluten-Free, Dairy-Free, Low-Sugar, Vegetarian, Vegan)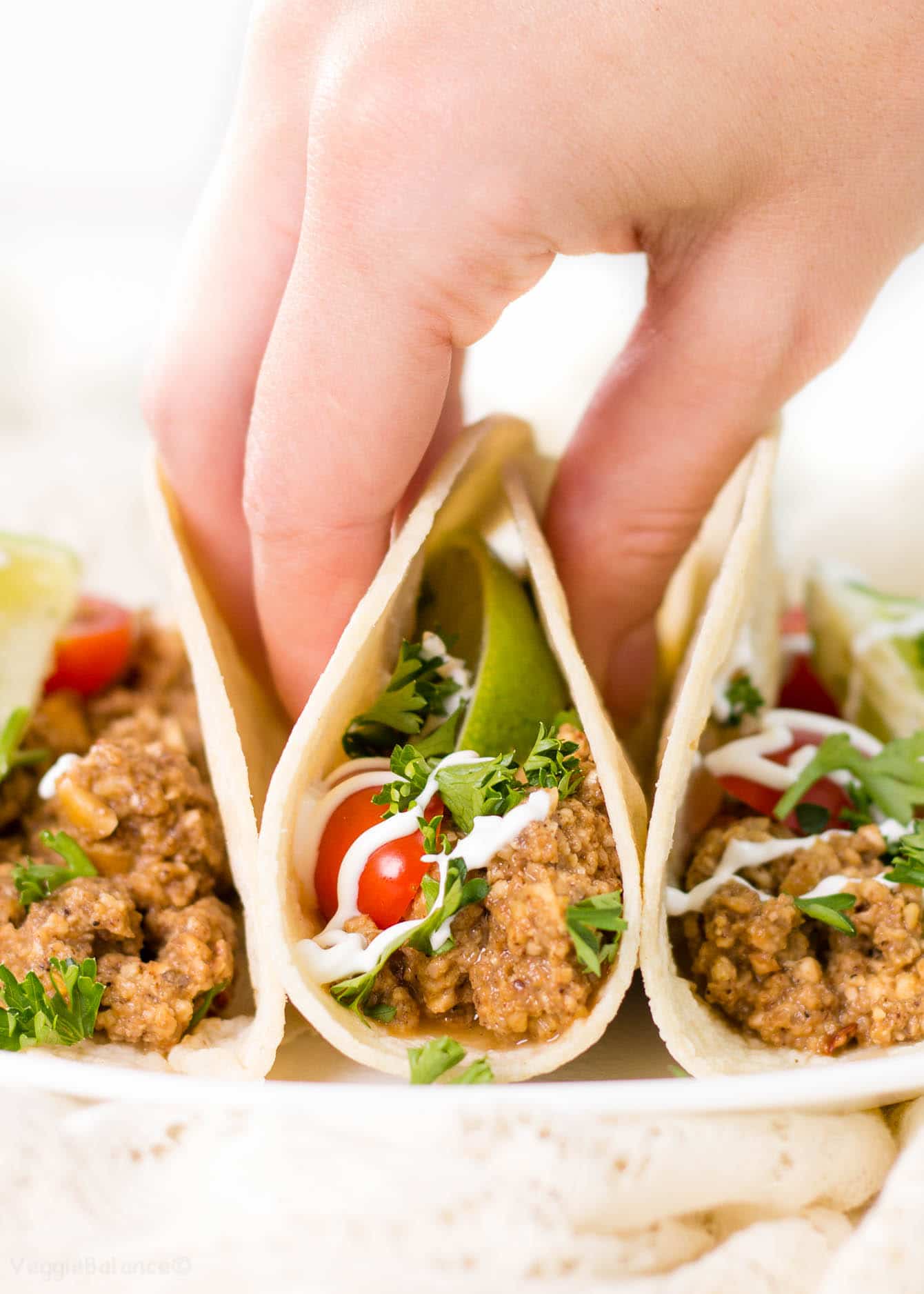 I've been dreaming of this vegetarian taco meat for a while now.
Whether you are a Meatless Monday or Meatless forever and ever family, this Vegetarian Taco Meat is perfect for any reason.
I have 'meat issues' every once and awhile, I just find it hard to eat. Then there is my husband who believes he will, and I quote, "Will DIE without meat in my life." Such an over-the-top drama king, I know.
We have quinoa black bean tacos that are absolutely delicious but I wanted a meat replacement. Something that was a total replacement and actually mimicked the texture of taco meat.
What is the base to this Vegetarian Taco meat you may ask?
Cashews
Mushrooms
Have I lost you?
Stay with me, I promise it's worth it!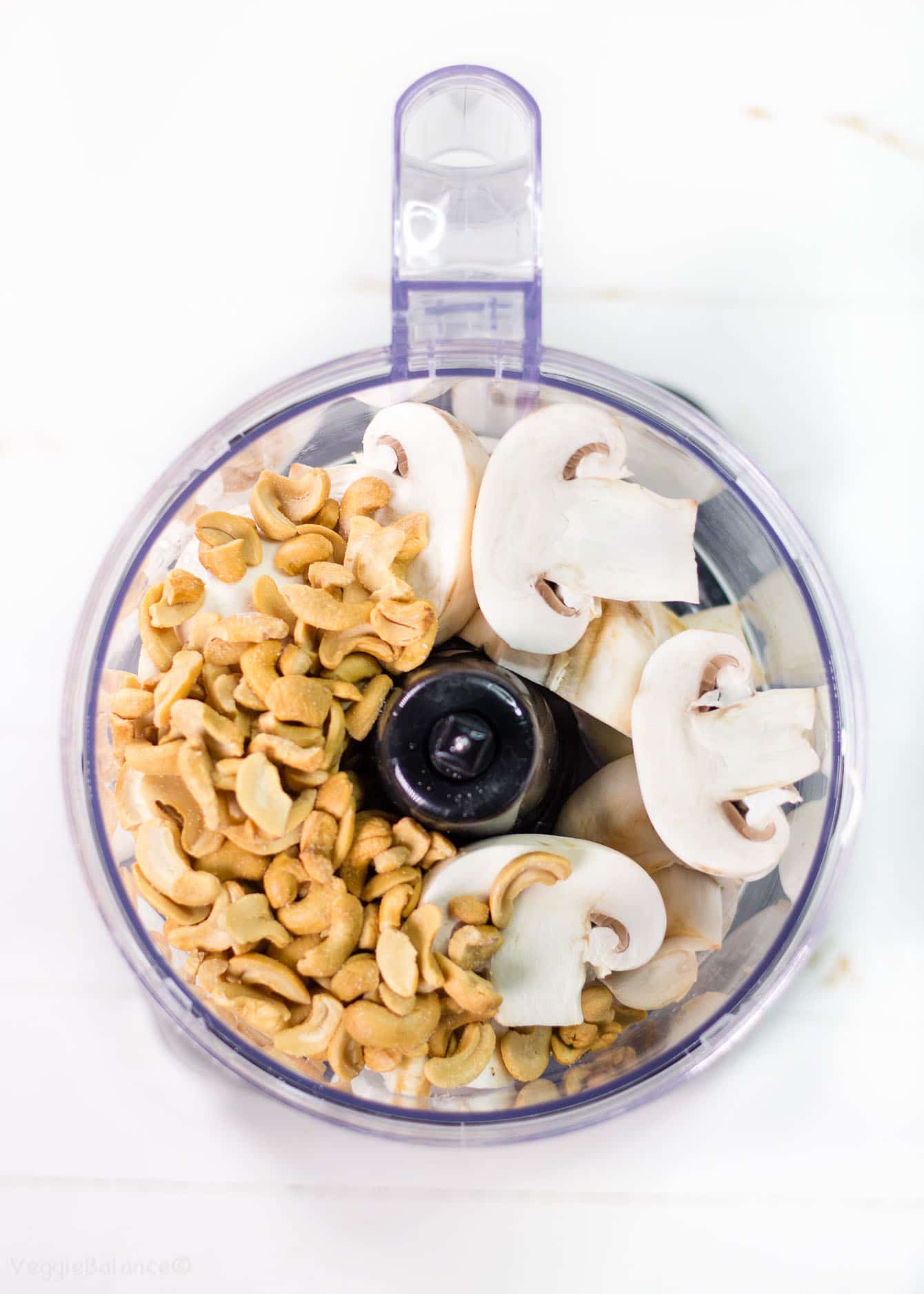 Cost for a pound of organic pasture raised beef is $7-8 per pound where we live.
Cost for cashews and a container of mushrooms? About $4.
Does that convince you to at least TRY it?
Now that my husband is back home, I'll be the first to admit the grocery bill has been giving me mini panic attacks.
Two people working out at least 5 times a week means we eat quite a bit. Meaning our grocery bill is out-of-this-world high. Painful but necessary.
With certain plans in the future (will tell more later) making me very aware I'm going to be the sole breadwinner of the house for a while and it has also made me very aware of our budget.
(Sole Breadwinner of the house by running THIS BLOG. Thank you my amazing readers. Heres to hoping Net-Neutrality won't squash my lively-hood)
We've always been very fortunate to live within our means since day one and never really have had to worry about cost of anything.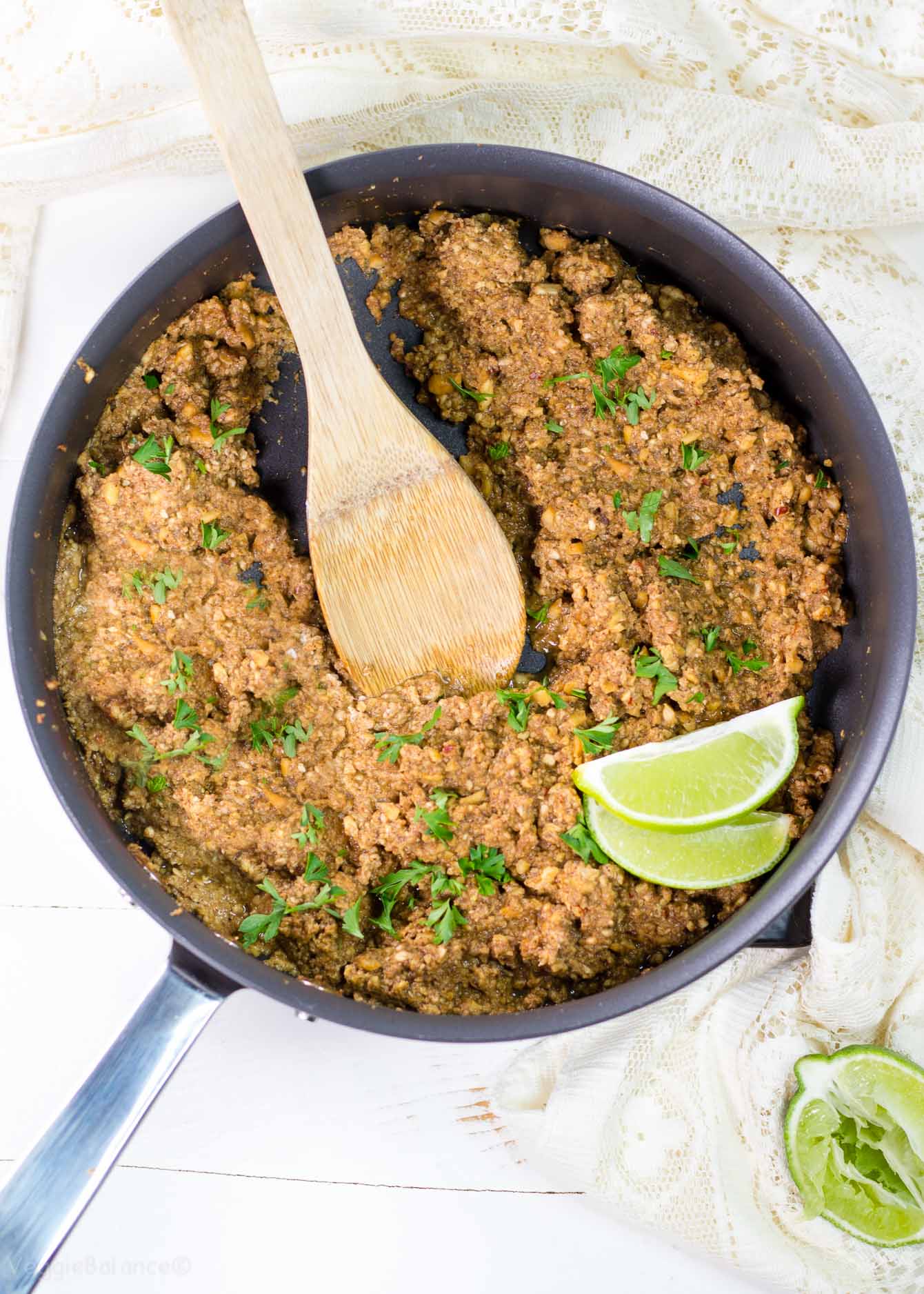 Well… here is more my thought process now.
One pound of beef will last two days for us. Eating that all week (which R would like to do) means that is about 3 pounds of beef per week. That is $96 dollars a month JUST IN GROUND BEEF. For two people, total bat shit crazy when put into perspective.
Either I make my husband a 100% vegetarian (never gonna happen) or find a Vegetarian Taco Meat substitute he enjoys and SAVE US SOME MONEY.
Mission accomplished.