Vegan chocolate chip cookies recipe. 7 easy ingredients turn into gooey moist amazing chocolate chip cookies everyone will love.
(Gluten-Free, Dairy-Free, Vegan, Low-Sugar)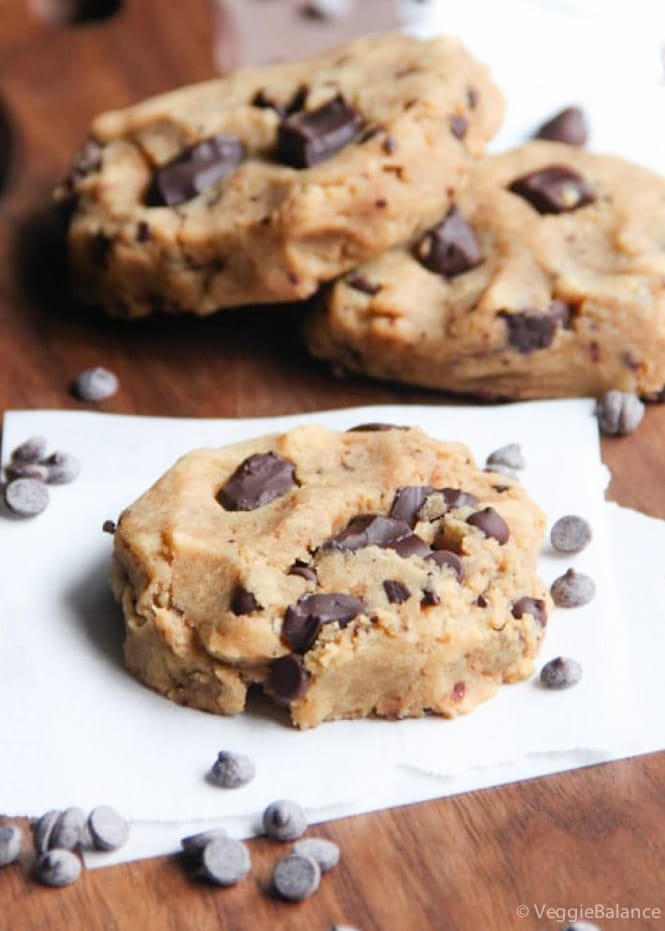 There is nothing better than a soft baked chocolate chip cookie. We've made so many different types of cookies over the years. Our Gluten-Free Peanut Butter Cookies are one of those recipes we make often, along with these vegan chocolate chip cookies.
best things about these vegan chocolate chip cookies?
Gluten free – You can use normal flour if you desire but in our household gluten-free it is and we link to our favorite gluten-free flour.
Refined sugar-free
No oil or Butter added
This all means I get to eat more cookies!
I've also have gotten in the habit of just eating this dough raw which has turned into our healthy cookie dough recipe. There is no eggs in batter making this 100% vegan and cookie dough eating approved.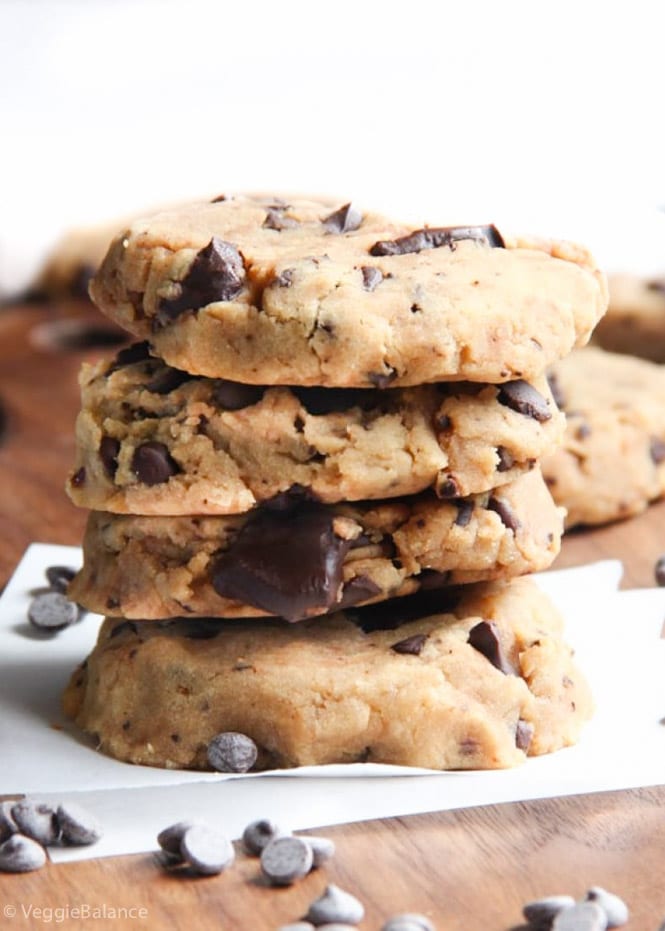 What type of chocolate to use in our Vegan Chocolate Chip Cookies
There fortunately are quite a few brands out there that have gluten-free and vegan chocolate. It is important that you take a look at the labels though as some are not gluten-free and/or vegan.