Gluten Free Lemon Cookies are the refreshing delight perfect for your summer snack. You'll love how light these cookies are!
(Gluten-Free, Nut-Free, Vegetarian)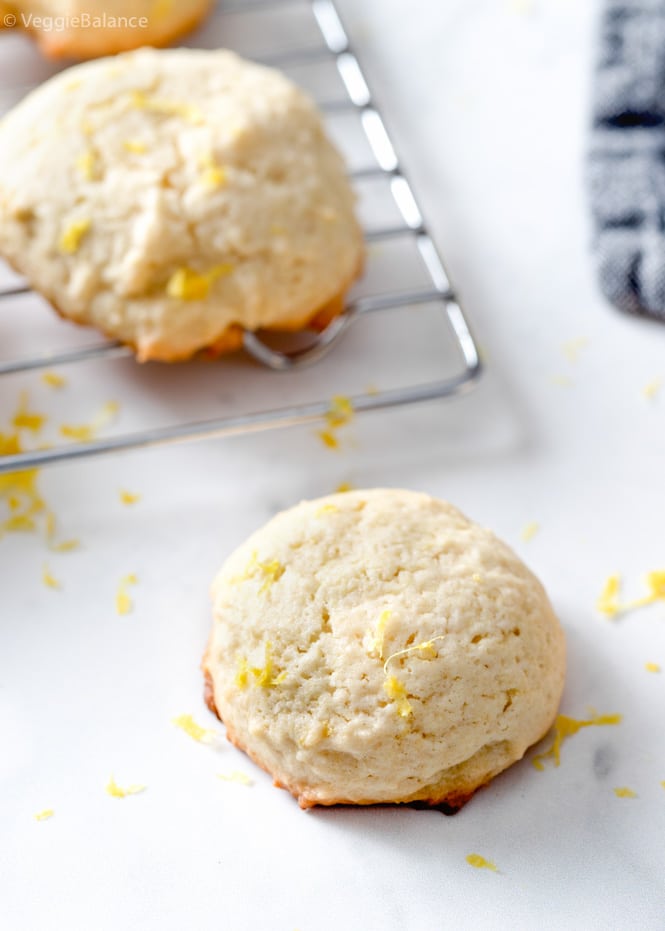 Gluten free lemon cookies are the besssssst. Seriously, if you enjoy lemon anything, these cookies are for you.
Not everyone loves chocolate. Vanilla is an acquired taste. But lemon? Lemon seems to be fairly universal in appeal as a zesty flavor that compliments so much.
That's exactly why these cookies are perfect for a get-together. Think about it, when was the last time you had someone bring something refreshingly different to the table?
We're betting you see a lot of veggie trays and chocolate chip goodness. Better to stand out!
These quick and easy cookies are just the ticket.
Gluten free lemon cookies: All you'll need
Butter, sugar, eggs, vanilla extract, gluten-free flour blend, baking soda, seat salt, cream of tarter, lemon juice and lemon zest come together to make these magical delights!
Options: You can zest to taste! We love lemon zest so we go a little crazy with it sometimes.
Key tips: Chill the dough for 30 minutes before baking. Make sure to allow the cookies to cool on a baking sheet before transferring.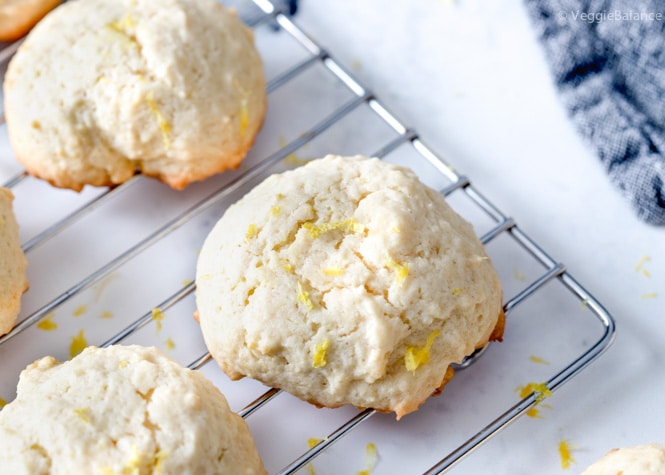 Lemon lovers rejoice
So if you love lemon as much as we do, we have a few other gluten-free options you'll enjoy sinking your teeth into!
Something about lemon just screams summertime. (But that doesn't mean it can't be enjoyed all year long. 😉 )
If you're bogged down by the summer heat like we are, we invite you stay inside and bake up some summer flavor.
Wishing you a zesty summer from our Veggie Balance family to yours. And save us a cookie!