Our Baked Spaghetti Casserole is a hearty casserole that is incredibly easy to make. This casserole is the perfect dish to feed a large family or a crowd. You'll be getting raving reviews for this Million Dollar Spaghetti Casserole.
(Gluten-Free, Dairy-Free & Vegetarian friendly option)
There is one thing I've realized as I've been combing through my grandmother's recipe book – The woman absolutely loved casseroles.
One thing I've realized about myself since? I share that love of casseroles.
I mean, how can you not?!
You get my point. We <3 casseroles.
Why do casseroles (especially this spaghetti casserole) rock?
Well. This casserole has bacon. Is that a good enough reason?
It also has a whole green pepper and mushrooms mixed in. Also upticks on the awesome scale!
You can throw it in a casserole dish, bake and serve. Have you ever dreamed feeding a crowd could be this easy?
Casseroles = Cozy and Delicious. (My professional opinion)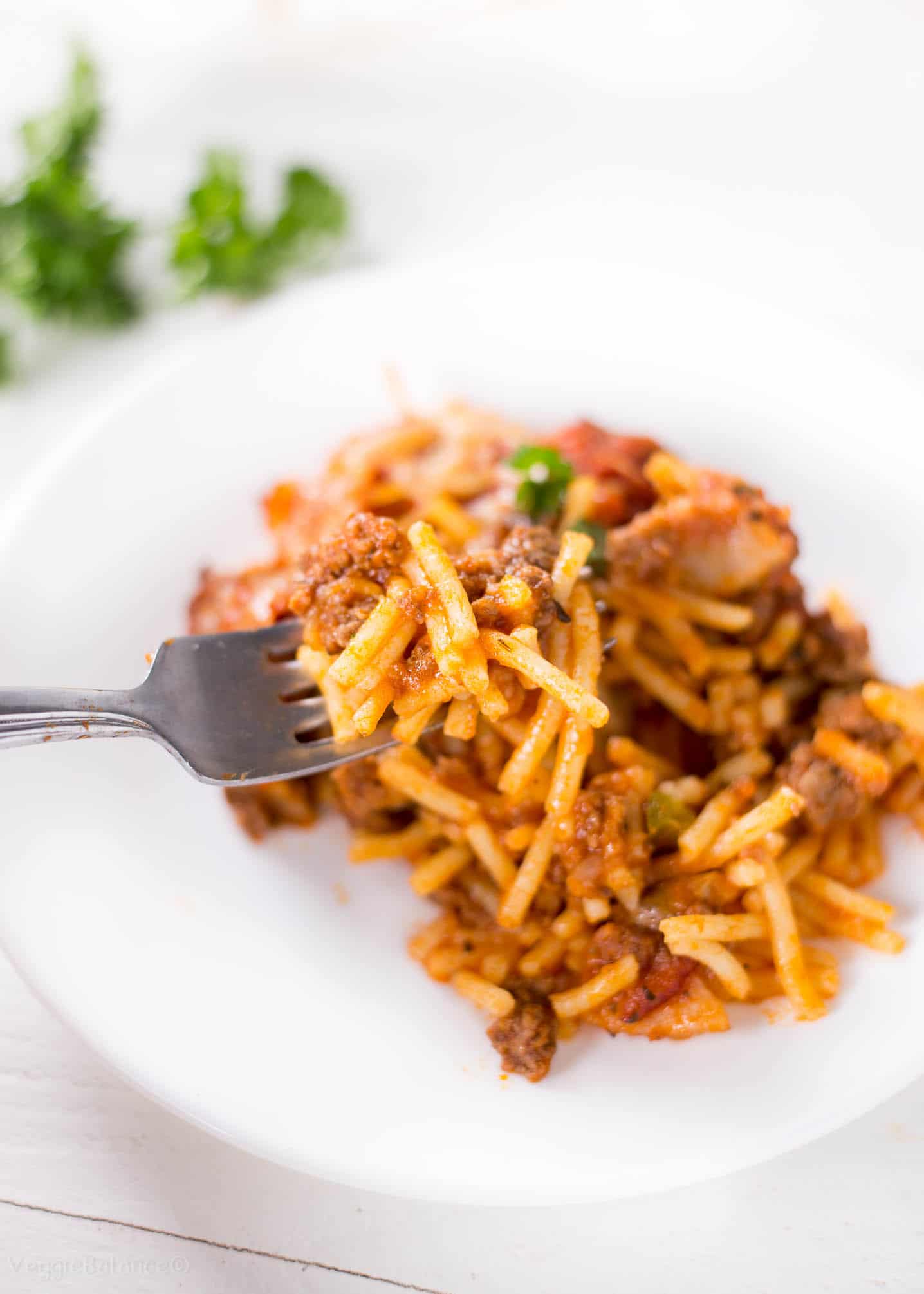 Spaghetti has often been a go-to whenever we are entertaining. Now that this Baked Spaghetti Casserole has made its debut in our household, it's 100% going to become a regular guest.
Reasons why I love this baked spaghetti casserole?
I love that I can make the spaghetti and bake in the casserole dish and it's ready to be stored as leftovers. Easy to reheat and my family can simply cut a square out of the pan and get their spaghetti on. No need to combine or do anything more. Excellent.
It's the definition of comfort food. Cheesy and packed with comforting Italian flavor.
Bacon. Worth repeating and no more words are needed here.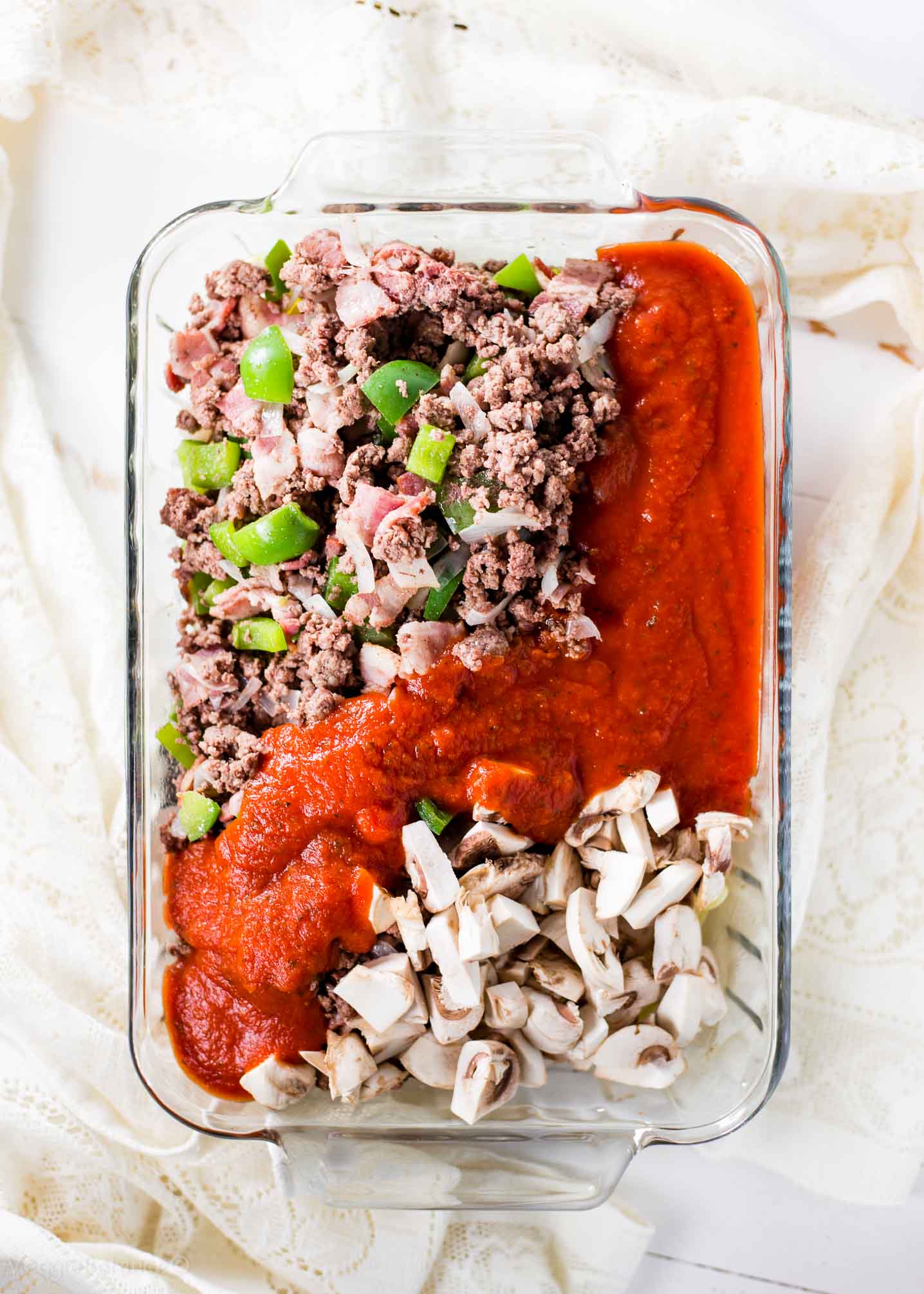 While this might not be the actual recipe of what some call a Million Dollar Spaghetti Casserole I've got to say this is a Million Dollar Spaghetti Casserole to ME.
Cook.
Mix.
Bake.
Repeat and make for many more years to come. 🙂
Vegetarian Option
IF you'd like to make this vegetarian omit the beef and bacon. Sub the mixture by using our Vegetarian Bolognese Recipe.