15 Easy Weeknight Meals recipe compilation to make those weeknights dinner that much easier to get through. All gluten-free dinners, some dairy-free and vegan, but no doubt, every single dish is out of this world easy and delicious. 
PIN this post for to make those crazy weeknight dinners easier!
(NEW) PIN our 15 MORE Easy Weeknight Meals for more recipes to get through the week.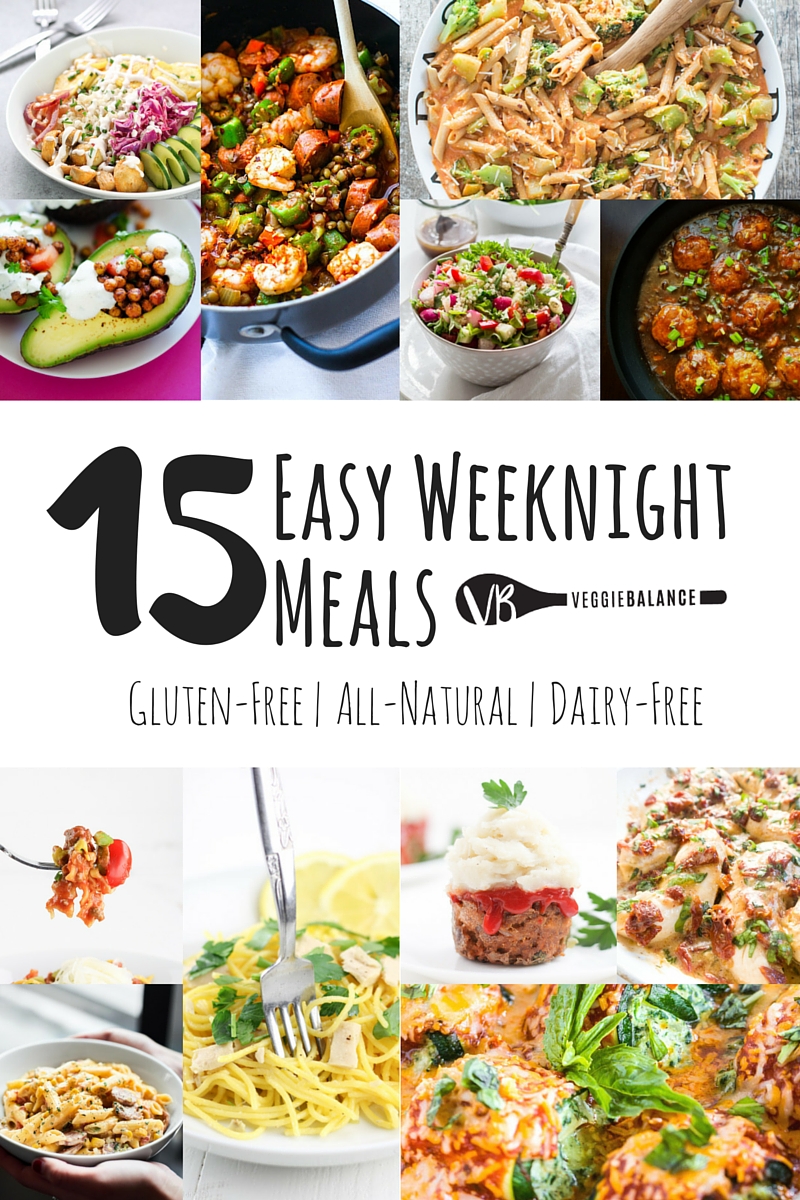 15 Easy Weeknight Meals
Pin it to your Dinner Time board to SAVE it for later!
---
Made in less than 30 minutes with just 10-Ingredients to create the perfect go-to meal for the work week. The only hamburger 'n pasta recipe you need. Doesn't get any better than this. {Gluten-Free, Dairy-Free}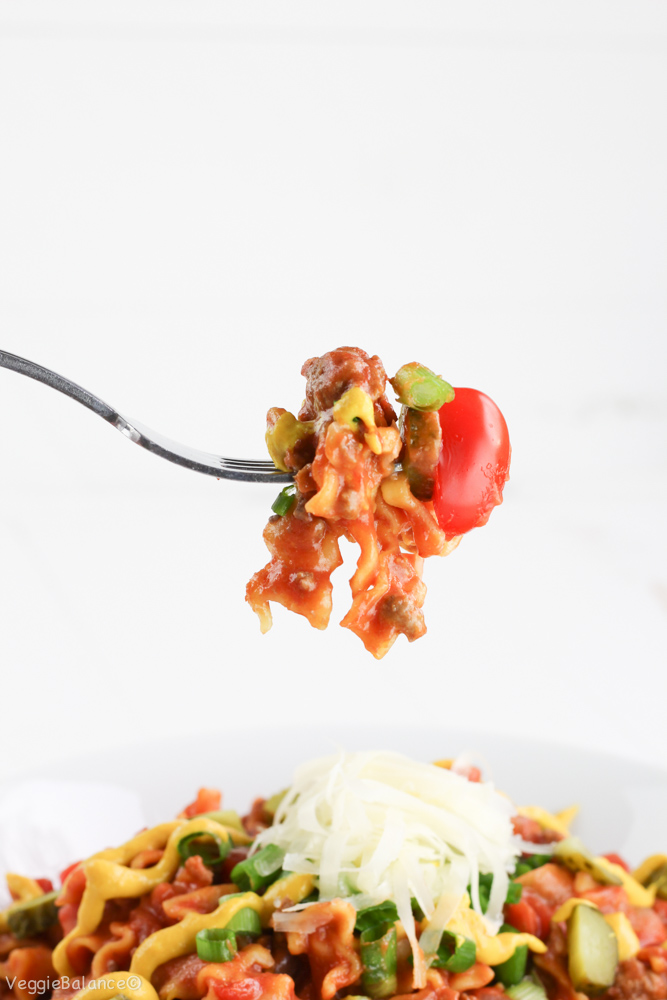 Click Here for Easy Hamburger Casserole Recipe
---
---
This creamy sun-dried tomato skillet chicken is a perfect low carb, paleo dinner that's on the table in under 20 minutes. Easy Weeknight Meal totally made simple. {Gluten-Free, Dairy-Free}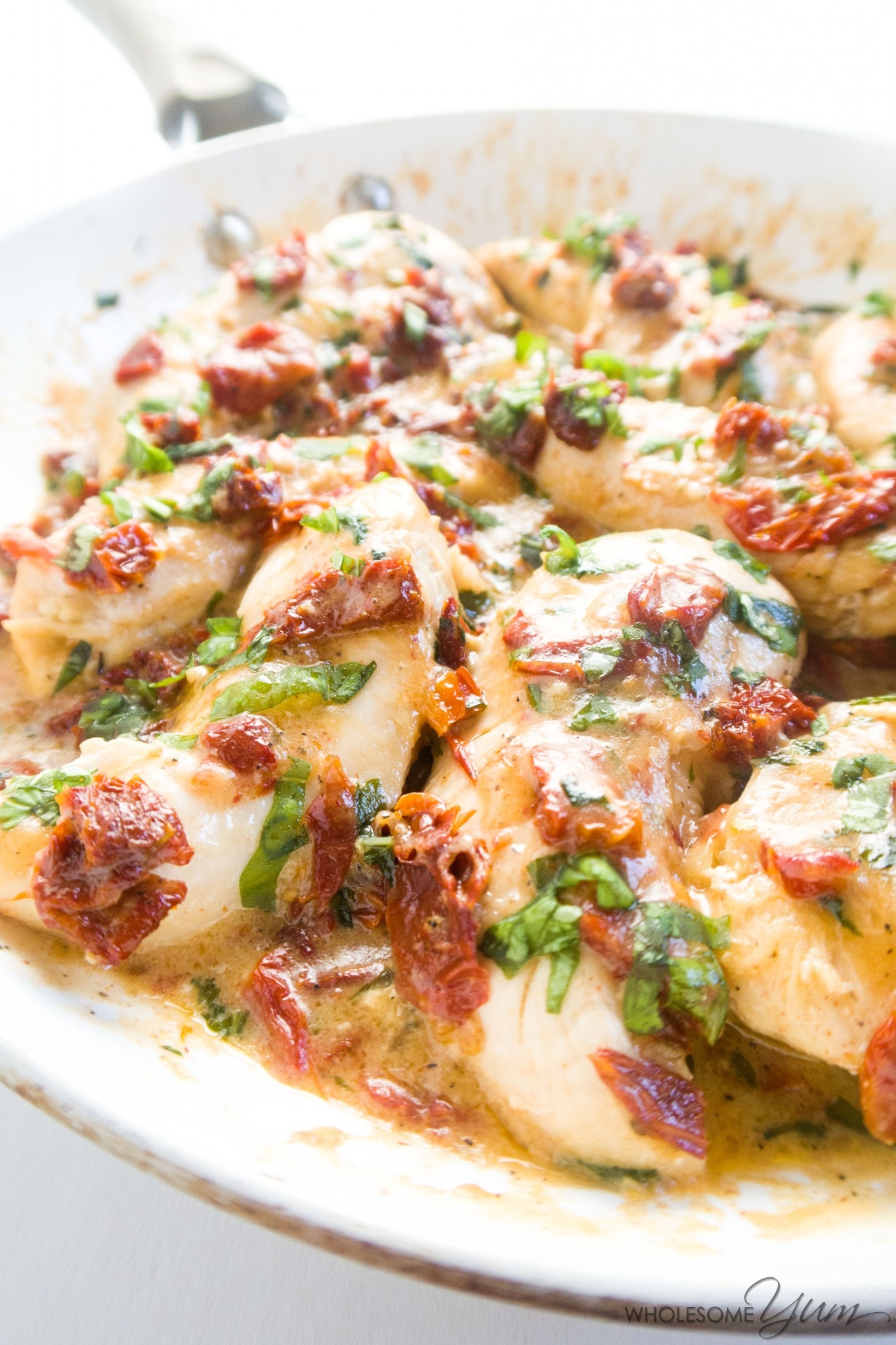 Click Here for Creamy Sun-Dried Tomato Chicken Recipe by Wholesome Yum
---
Ready in less than 30 minutes! Full of zesty, chili lime flavor, the quinoa is piled high with sauteed shrimp, and delicious summer vegetables. {Gluten-Free, Dairy-Free}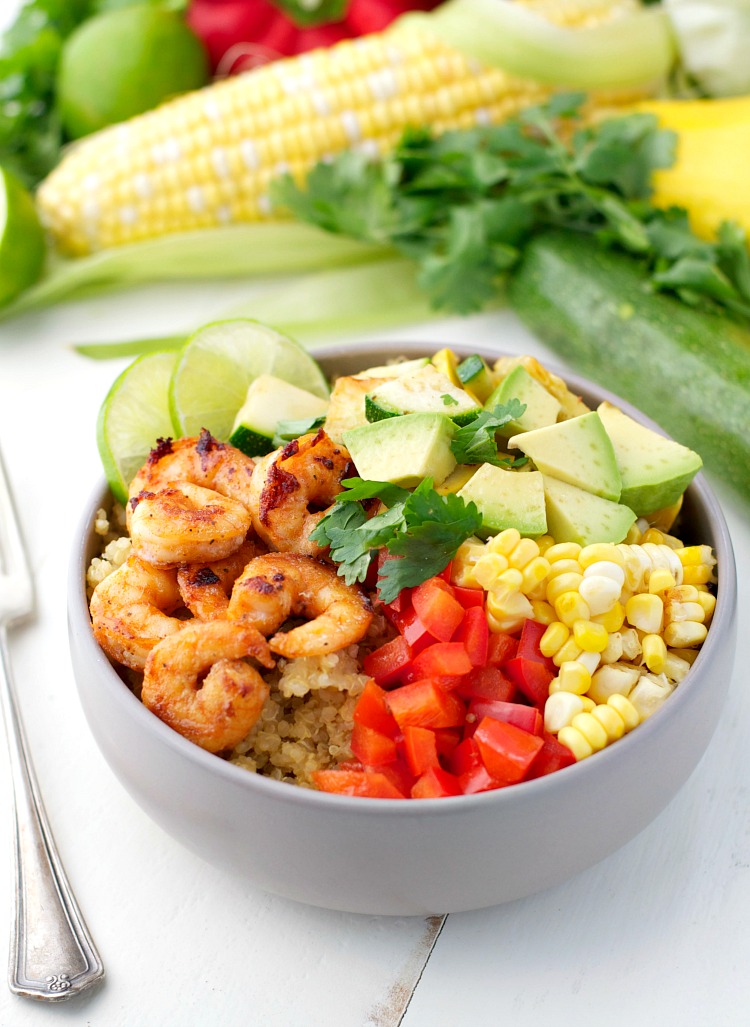 Click Here for Shrimp Summer Vegetable Quinoa Bowls Recipe by The Seasoned Mom
---
Easy weeknight dish with just 5-Ingredients including solid white albacore tuna, freshly squeezed lemon, and a hearty dose of healthy extra virgin olive oil. Refreshing and Easy elevated  dinner or dish for your next dinner party. { Gluten-Free & Dairy-Free }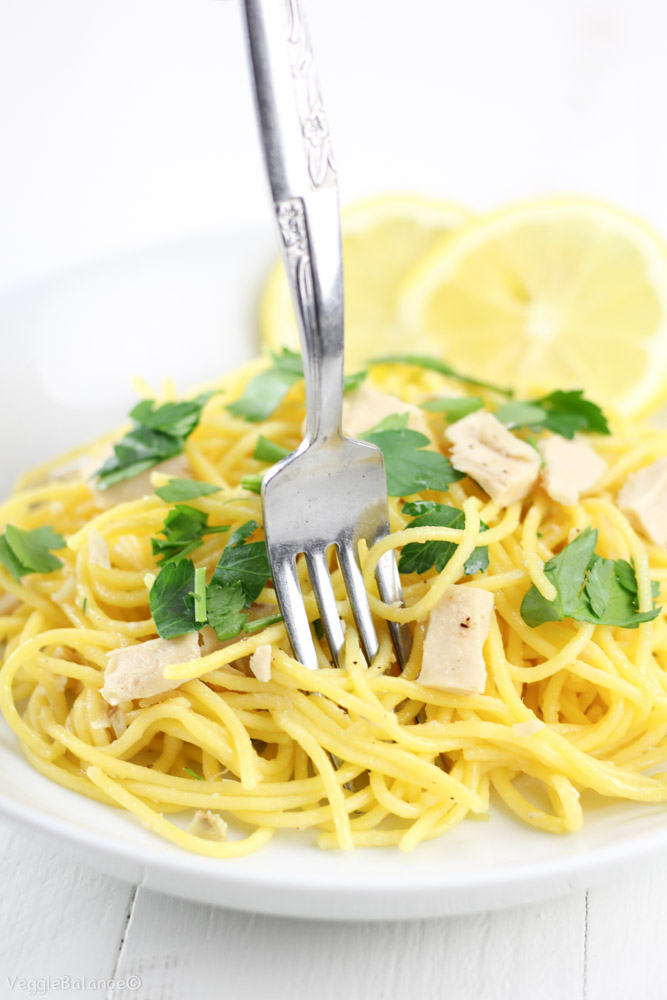 Click Here for Lemon Tuna Olive Oil Pasta Recipe
---
Click Here for Quick Vegetable Fried Rice
---
A healthy twist between a classic Jambalaya and shrimp gumbo combined together to make one delicious bowl of southern comfort! Packed full of veggies, lentils and protein for the win. {Gluten-Free, Dairy-Free }
Click Here for One Pot Shrimp Jambalaya Lentil Bowls Recipe by Cotter Crunch
---
Grilled Summer Vegetables marinated in an easy buffalo sauce, piled into a healthy buddha bowl with a creamy buffalo sauce.Perfect combination of delicious meets healthy. {Gluten-Free}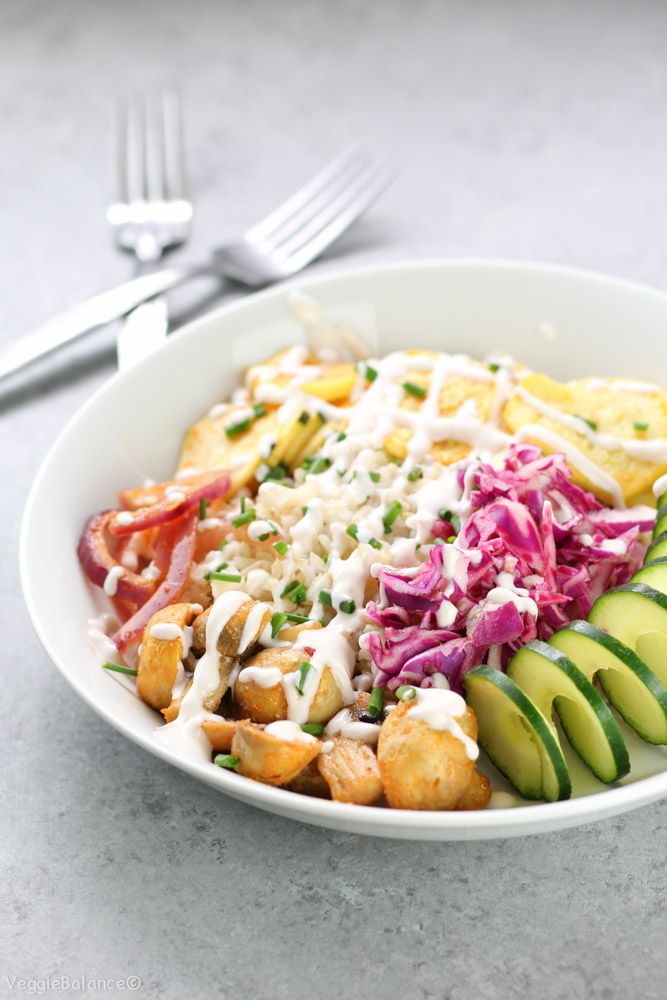 Click Here for Grilled Summer Vegetables Buddah Bowls Recipe
---
This simple spicy chicken sausage pasta with veggies is sure to win your heart for a quick weeknight meal. Made in under 30 minutes! {Gluten-Free}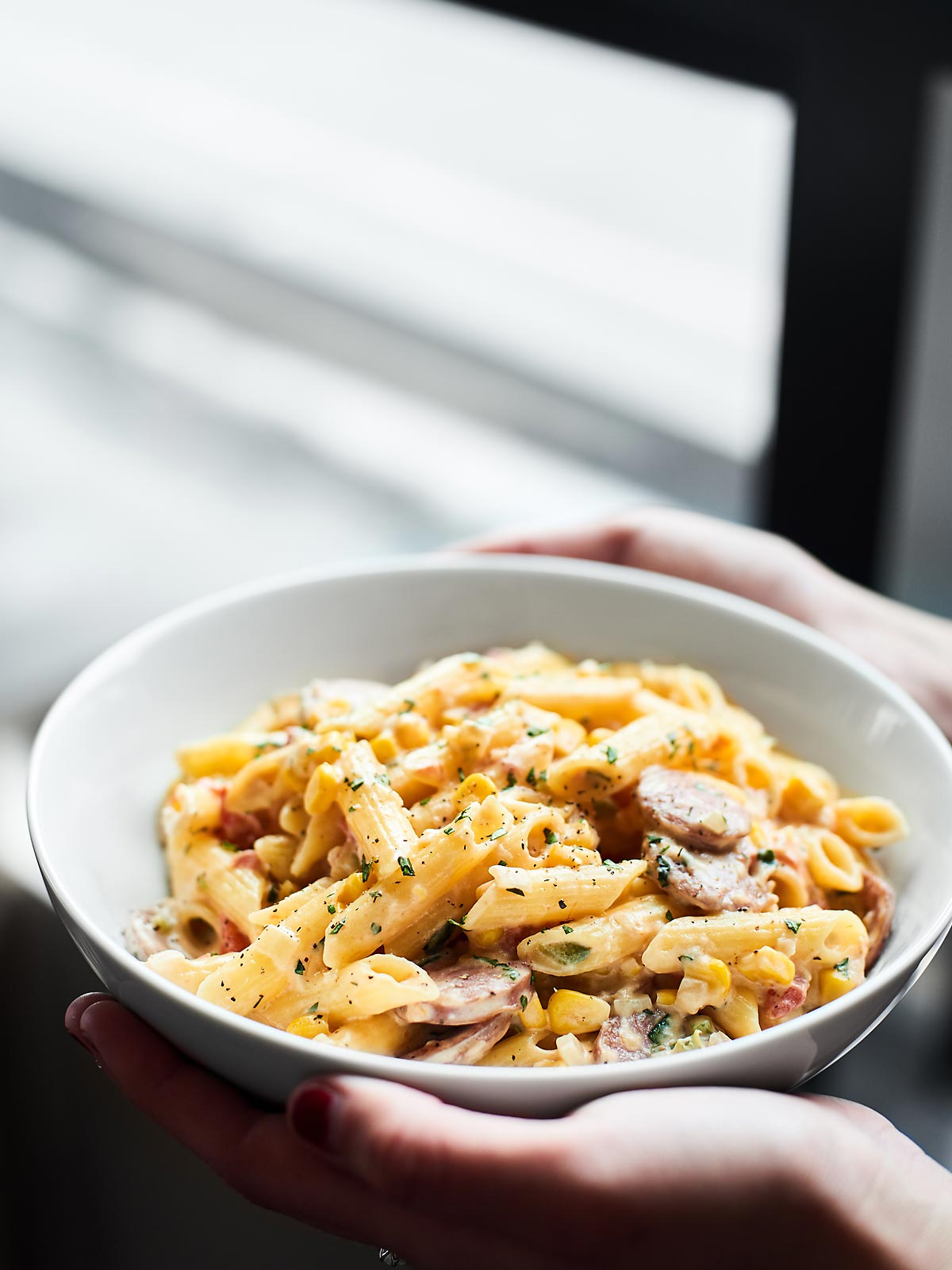 Click Here for Spicy Chicken Sausage Pasta Recipe by Show Me The Yummy
---
The easiest way to serve this classic delicious dish. Nutritionally boosted with extra green pepper, carrots, and onion. { Gluten-Free, Dairy-Free }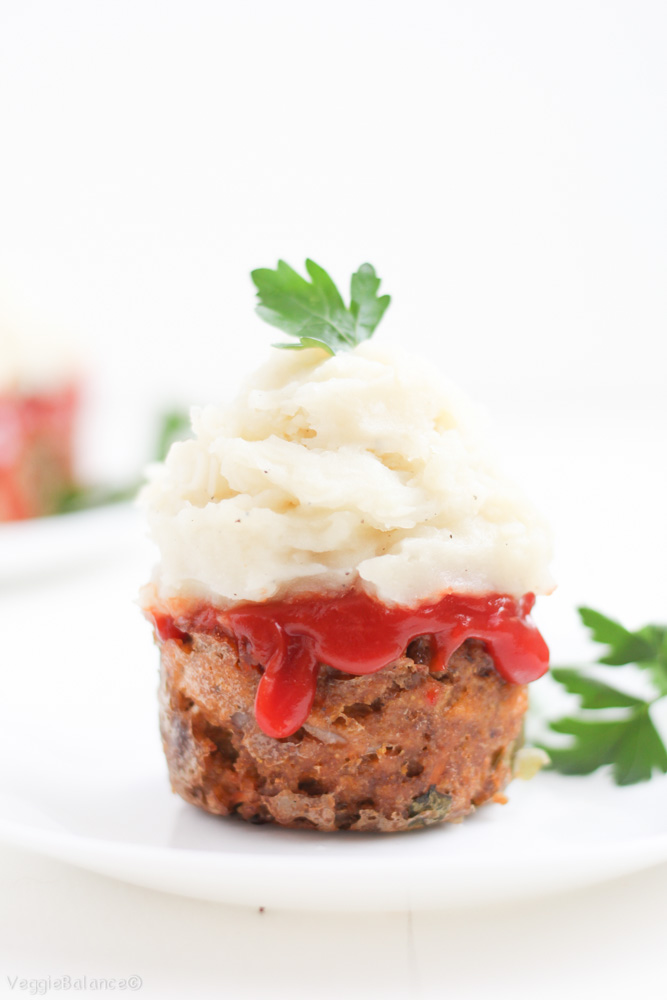 Click Here for Gluten-Free Meatloaf Muffins Recipe
---
Tender Lentil Pasta tossed with roasted garlic, broccoli and swimming in a homemade Creamy Red Pepper Sauce. A win on so many levels. {Gluten-Free}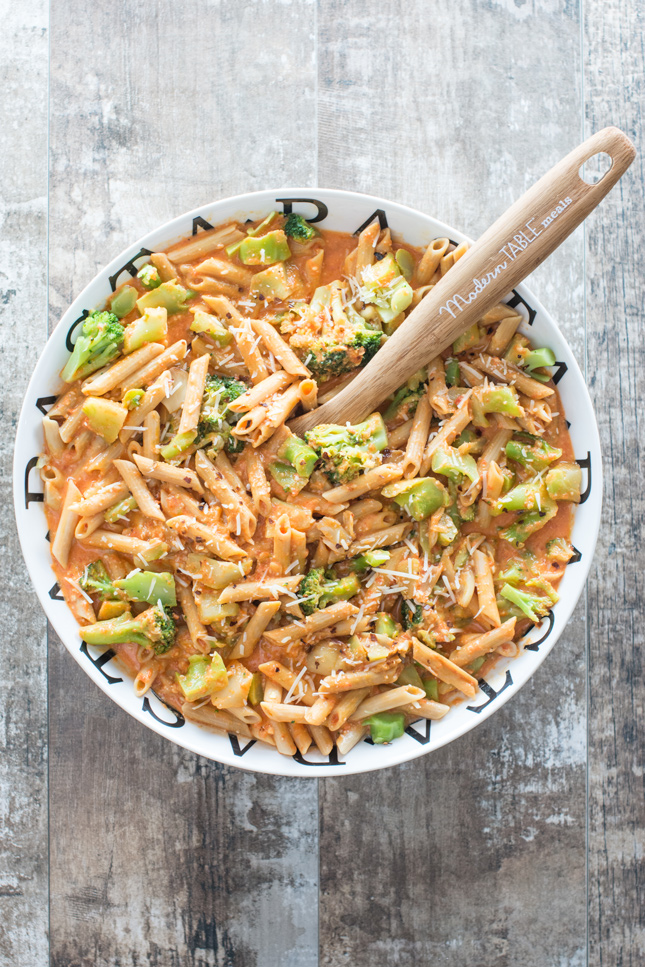 Click Here for Lentil Pasta in Creamy Red Pepper Sauce Recipe by Watch Learn Eat
---
One pot Brazilian pork and rice with plantains is full of spices and exotic flavors. This is an easy way to enjoy a quick and easy meal at home. {Gluten-Free, Dairy-Free}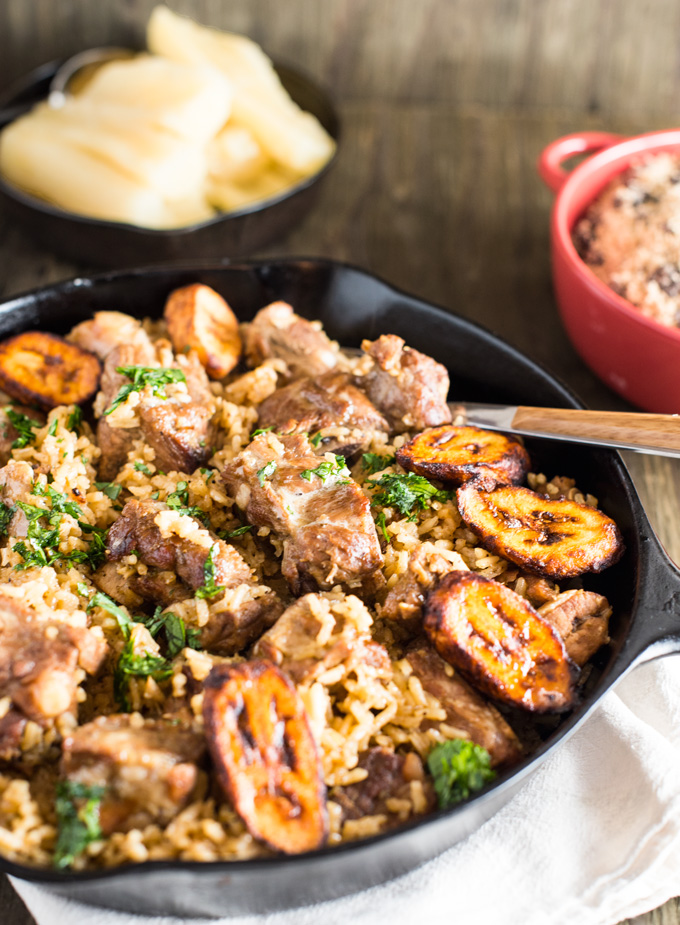 Click Here for One Pot Brazilian Pork Rice Recipe by Brazilian Flair In The USA
---
This Roasted Cilantro Chili Chicken Thighs and potatoes roasted in a spicy cilantro and coriander chili sauce. All made in One-Pan making this the ultimate weekday dinner recipe. {Gluten-Free, Dairy-Free}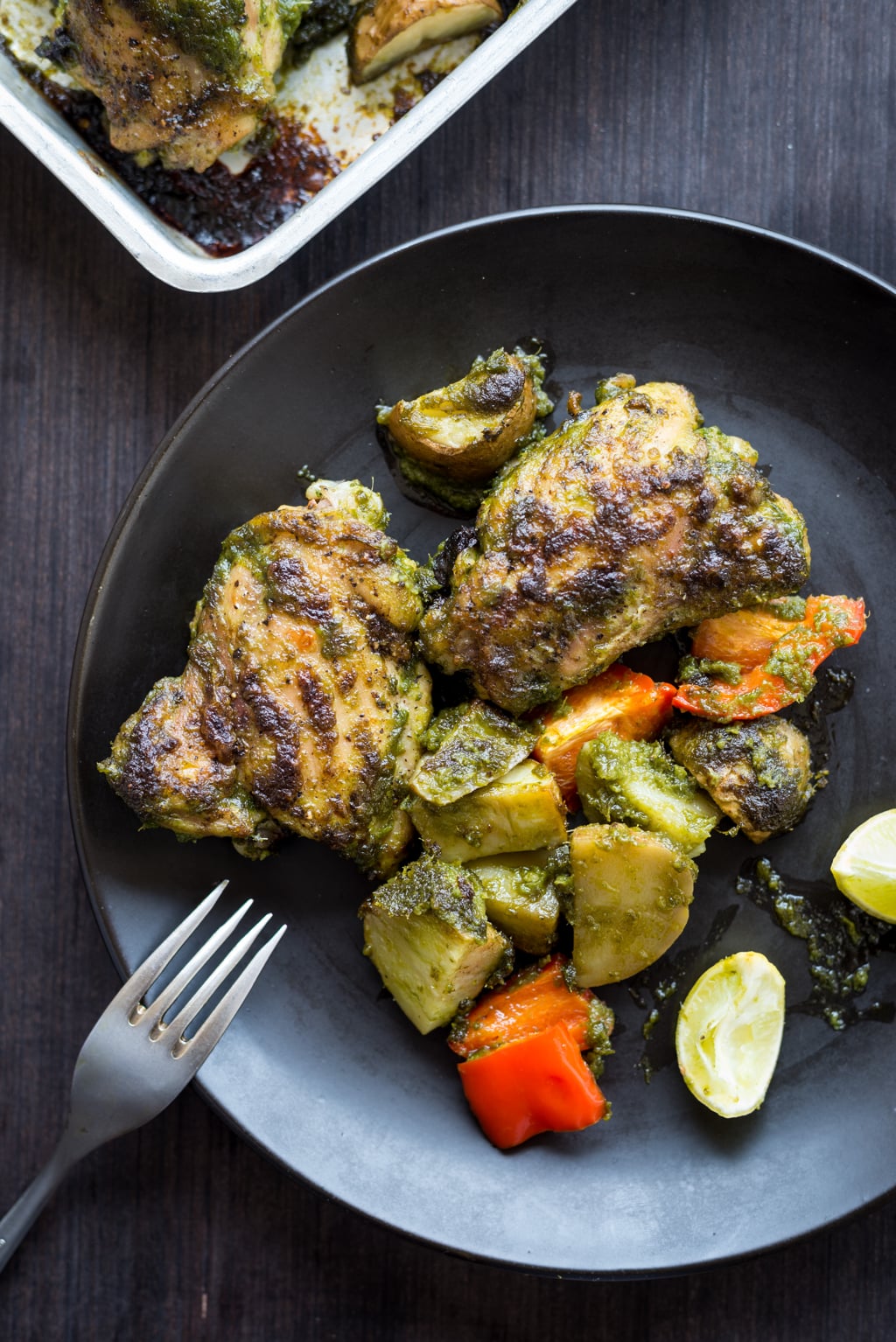 Click Here for Roasted Cilantro Chili Chicken Thighs Recipe by The Flavours Of Kitchen
---
Healthier and Easy No Fry Veg Manchurian all in under 30 minutes. All made vegan and swimming in a sweet and sour gravy. {Gluten-Free, Dairy-Free, Vegan}

Click Here for Easy No Fry Veg Manchurian Recipe by Carve Your Cravings
---
The fresh and healthy Summer Herbed Quinoa Salad protein packed and is made in under 30 minutes. {Gluten-Free, Dairy-Free, Vegan}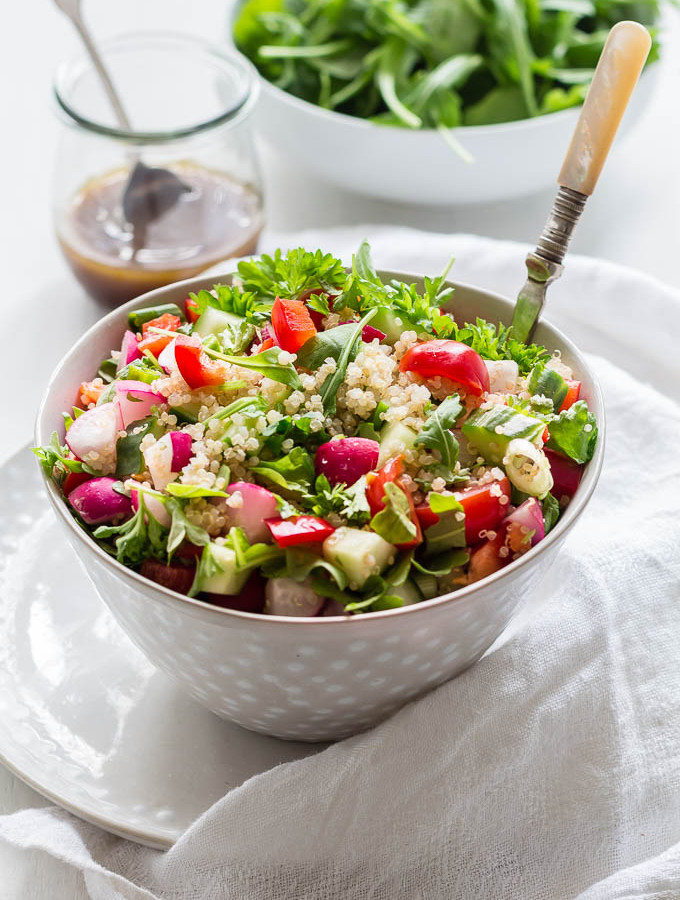 Click Here for Summer Herbed Quinoa Salad Recipe by Recipes from a Pantry
---
Delicious Roasted Chickpea Stuffed Avocados made in under 30 minutes and so unbelievable easy to make making it the perfect weeknight meal. {Gluten-Free, Dairy-Free & Vegan Options}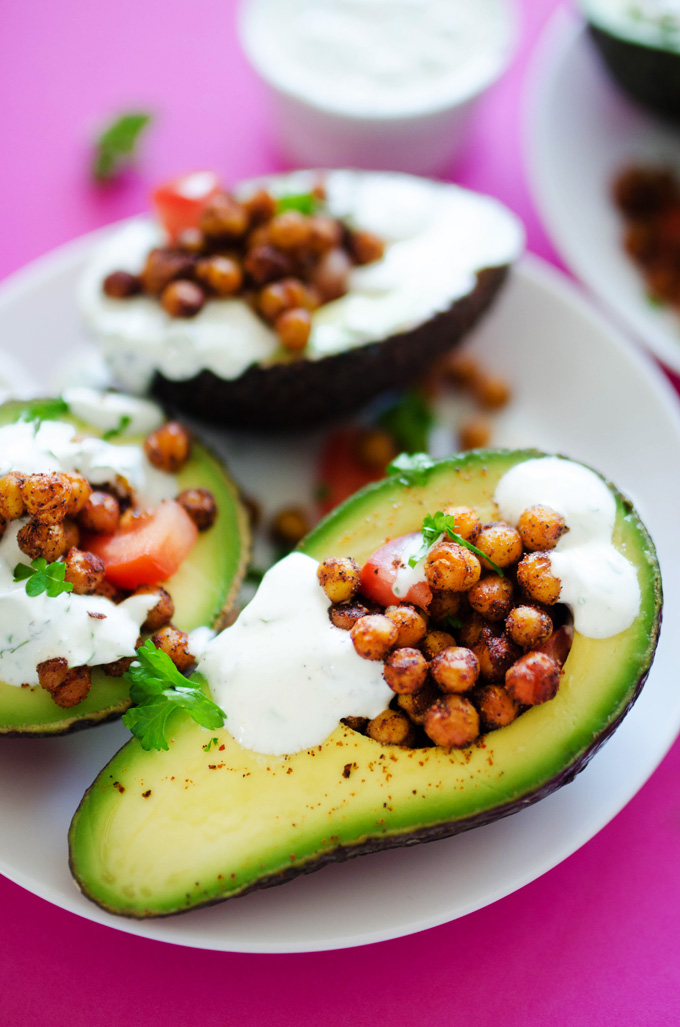 Click Here for Roasted Chickpea Stuffed Avocados Recipe by Live Eat Learn
---
All the classic flavors of spinach lasagna rolled up into a healthier spinach zucchini lasagna making it the epitome of a easy weeknight meal. {Gluten-Free}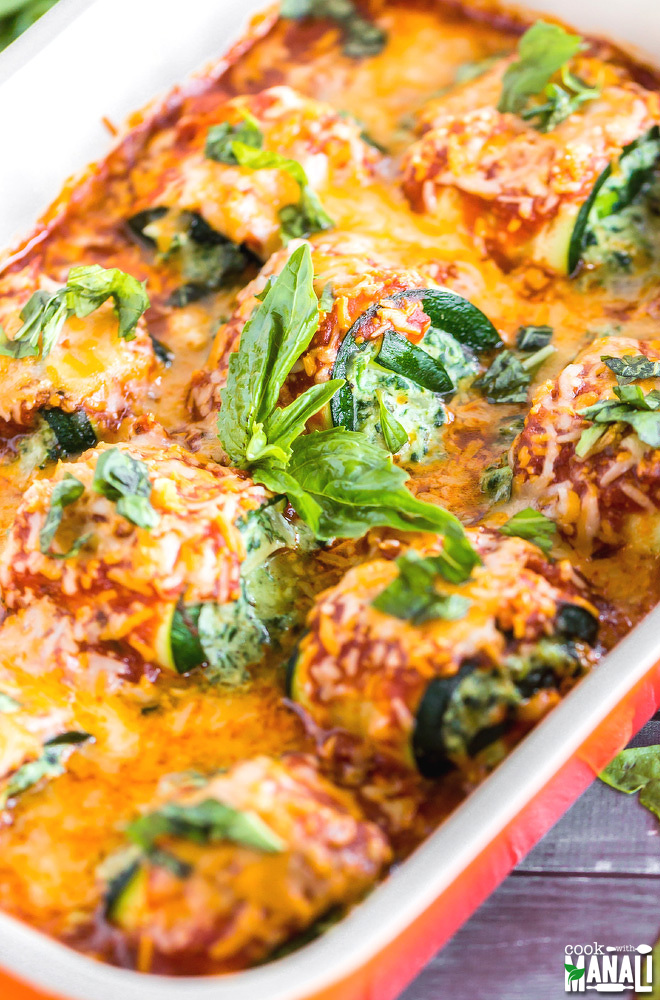 Click Here for Spinach Zucchini Lasagna Rolls Recipe by Cook with Manali
---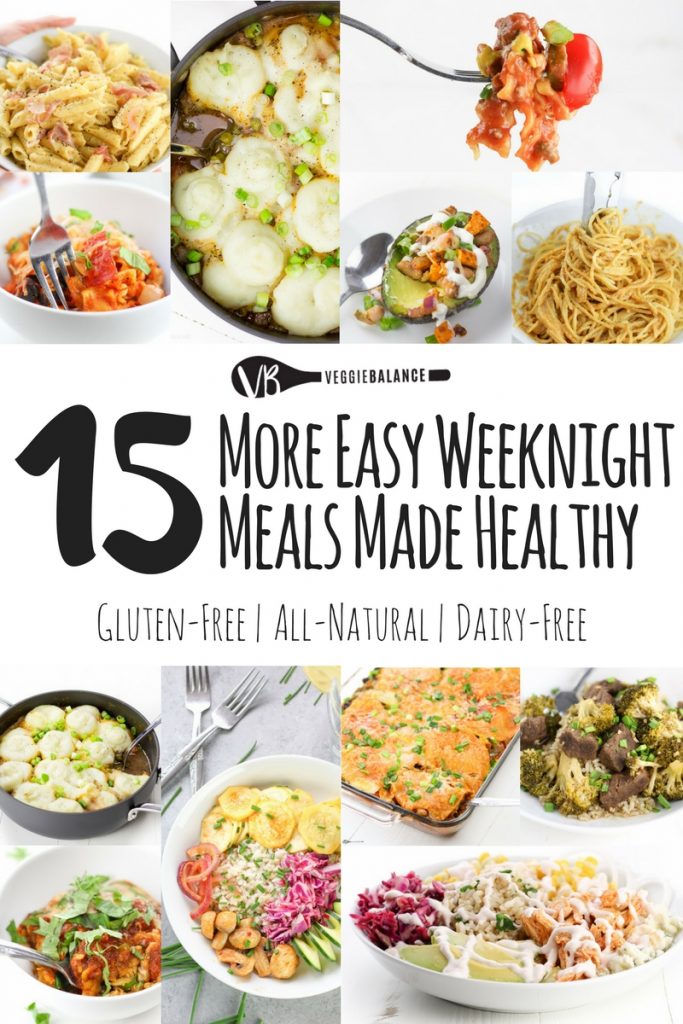 You might also like some of these recipe compilations like this Easy Weeknight Meals: