Chocolate Chip Cookie Dough Cupcakes are exactly what I'd like for my birthday, pretty please! Moist gluten free chocolate cake topped with cookie dough frosting. It's a cookie dough lover's dream.
(Gluten-free, Dairy-Free, Vegan)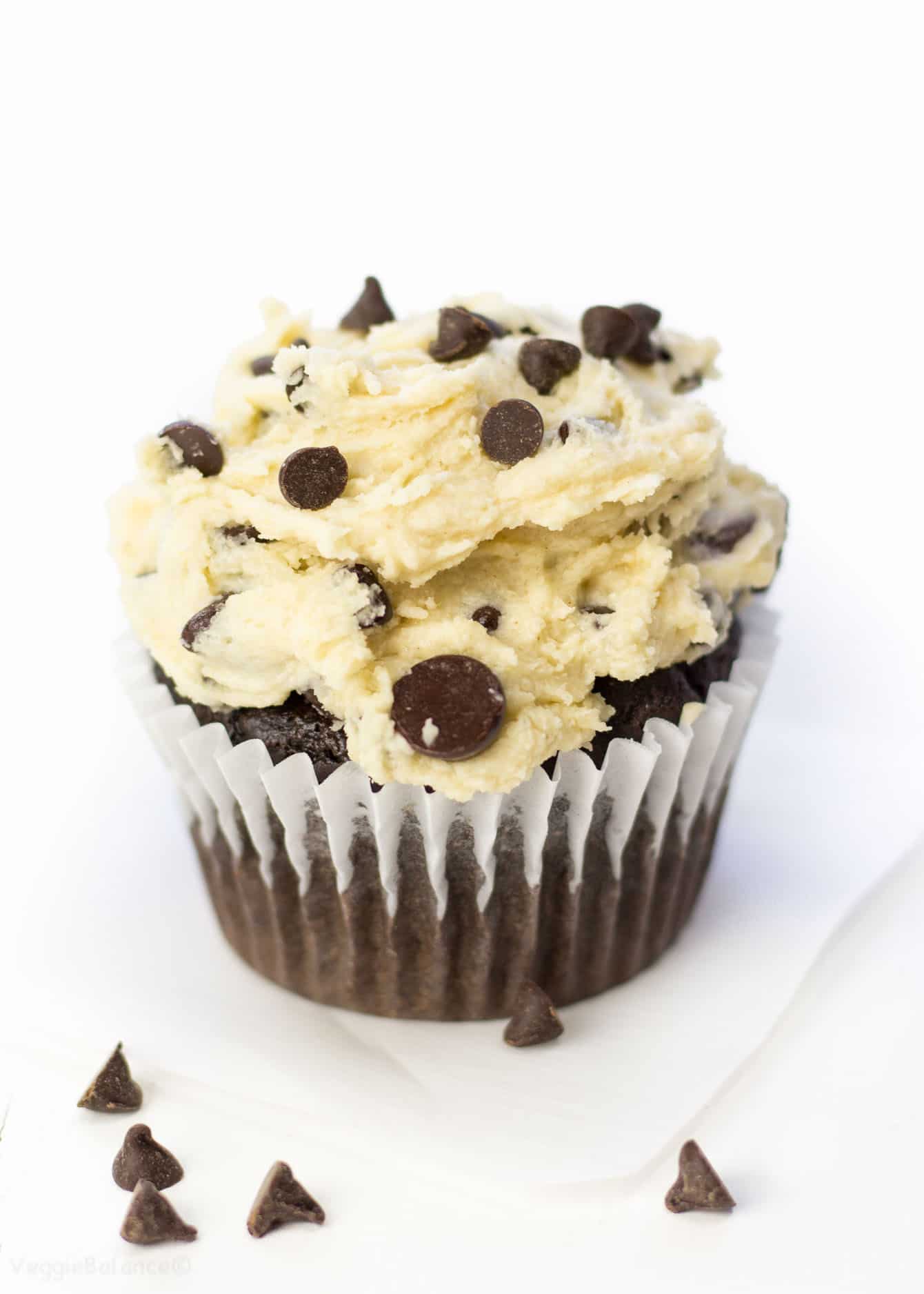 We are in full-swing with our cookie-dough-esque marathon, I have no good reason for you as to why – just that it is so delicious and I can't get enough of the stuff!
It's really taking two amazing recipes and combining them for a chocolate chip cookie dough cupcake extravaganza .
People have been known to rant and rave about these for months after I've made them. They are memorably delicious.
I'll be honest, it'll be a tough toss up as to what I'm going to want for my birthday this year.
Either these chocolate chip cookie dough cupcakes or perhaps my gluten-free ice cream cake … decisions, decisions. (Let's be real, I can do both!)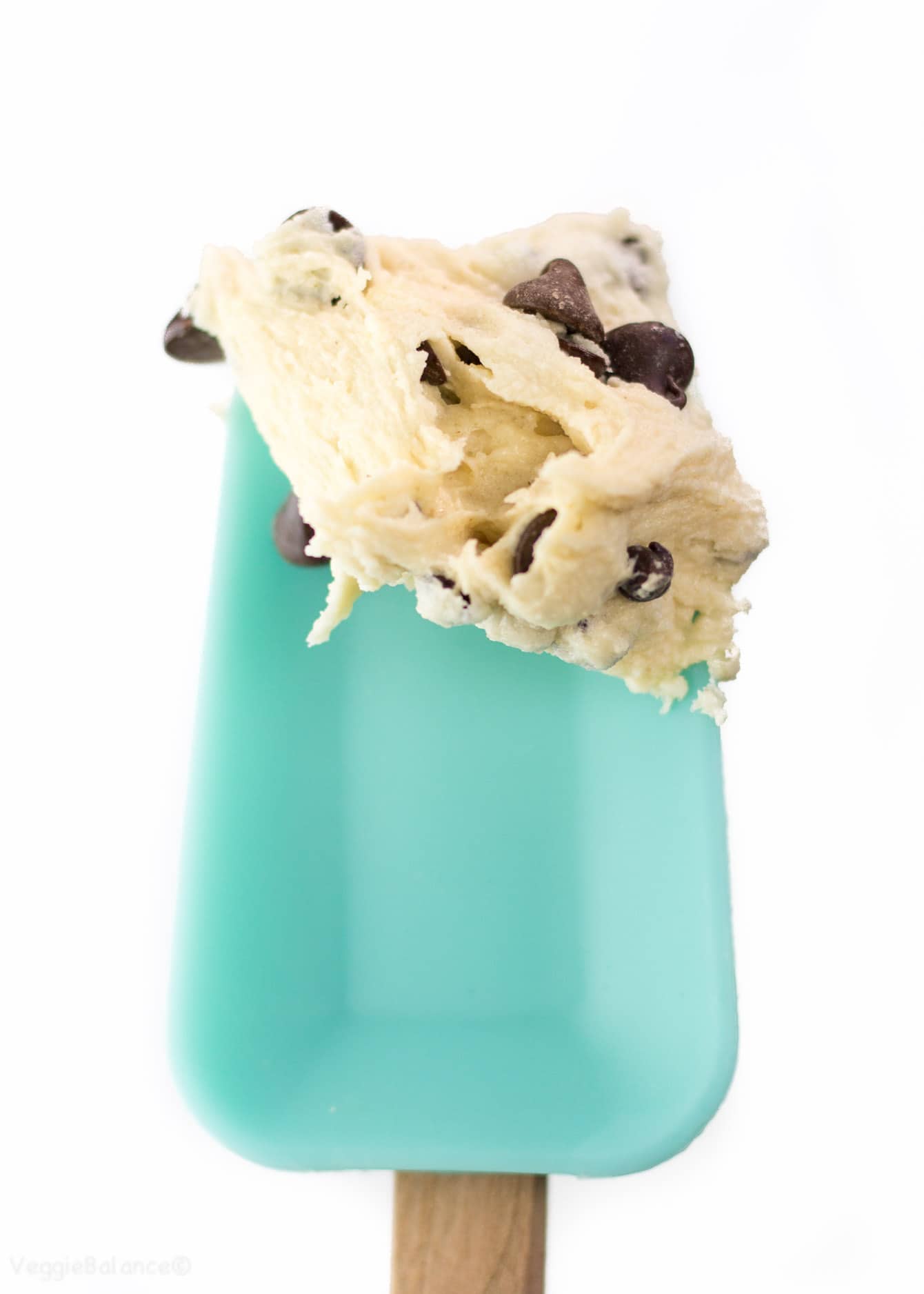 I know we are all trying to get ourselves ready for swimsuit season but I can't resist making desserts lately. I absolutely love baking.
To be fair, we'll keep sharing a healthy meal and one dessert the next couple weeks though so those who are being good and staying away from the sweets still have options and those who are riding the dessert-lovers train can stay on track too. 😉
Personally, I feel like when I eat a salad for lunch I can totally treat myself to a small sweet treat at night. I'm all about balance.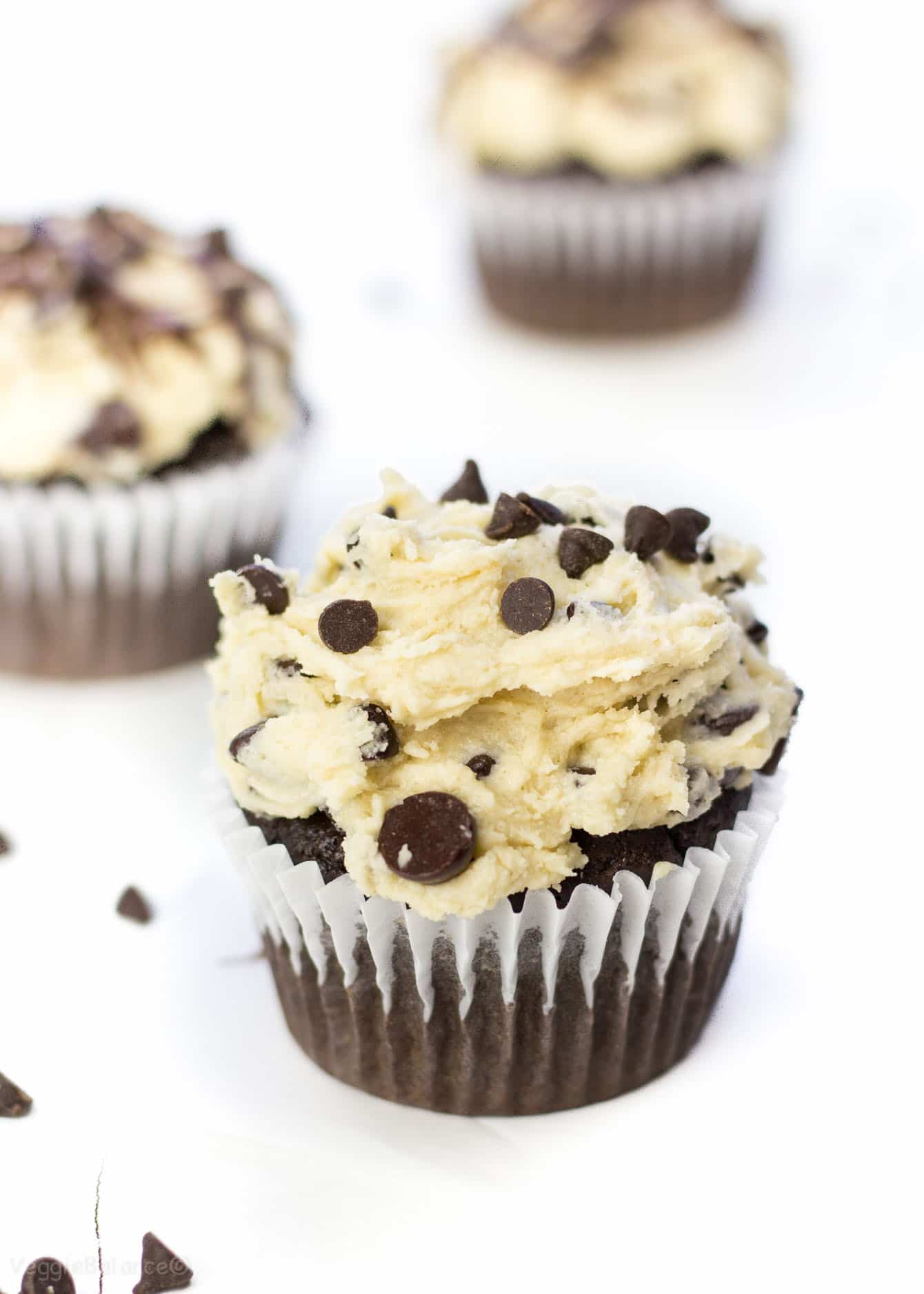 Lately I've been getting myself back into hot yoga (WHICH I ABSOLUTELY LOVE.)
Sadly, a couple months ago I caught a super nasty cold back-to-back and then it came BACK again. The first cold I'm pretty sure I got from the yoga instructor.
It took me down for the count for over 2 months, plus I didn't like the idea of going back there while the cold and flus were so rampant in my area.
But now that I'm back at it, it totally helps me justify having a sweet treat at least once a week for VeggieBalance.
Because really, we all need some chocolate chip cookie dough cupcakes in our lives even if it's only on our birthdays.