Broccoli Potato Bacon Salad brings some staple ingredients topped with a Dijon dressing making this salad a gluten-free winner. (Gluten-free)
Broccoli, Potato and Bacon. These staple ingredients are a few of my favorite things. There was a recent conversation regarding my love for bacon. Kind of odd for being a meat-phobic I know, but it just makes me happy. I'll tell you a secret though, I hate cooking it.
If you're not a bacon lover and more of a broccoli lover, this salad is for you as well. Roland doesn't believe there are any other broccoli lovers out there. Believe me, there are broccoli lovers, I'm included.  This salad can easily be made without the bacon, making it a totally vegetarian and vegan salad.
This Dijon dressing is what makes this salad a winner. Such a fantastic salad to make for the next cookout. I wish when I made it this time and it was warm enough to enjoy on the deck with the grill going. #summerbliss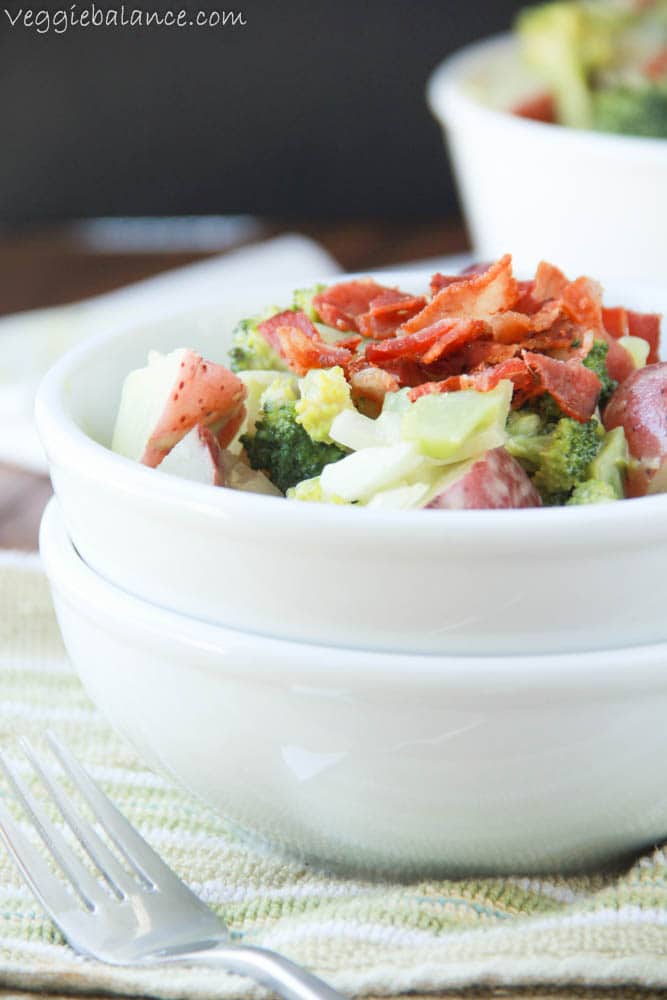 Our farm-fresh meat delivery is this weekend and I have some grill worthy meat coming our way. Including some chicken patties and Roland's favorite bratwurst. Blah, never have liked bratwurst. The crunchy skin casing does not do any good for me. Just yucky. A favorite grilled item of mine is still blackened chicken. I'll be sharing my signature blackened chicken recipe for you guys soon hopefully.
First home project of the season is our horrible, ragged back deck. She has seen some better days. The thought of grilling out a freshly clean, new redesigned deck gives me super happy feelings. Totally been bit by the spring bug…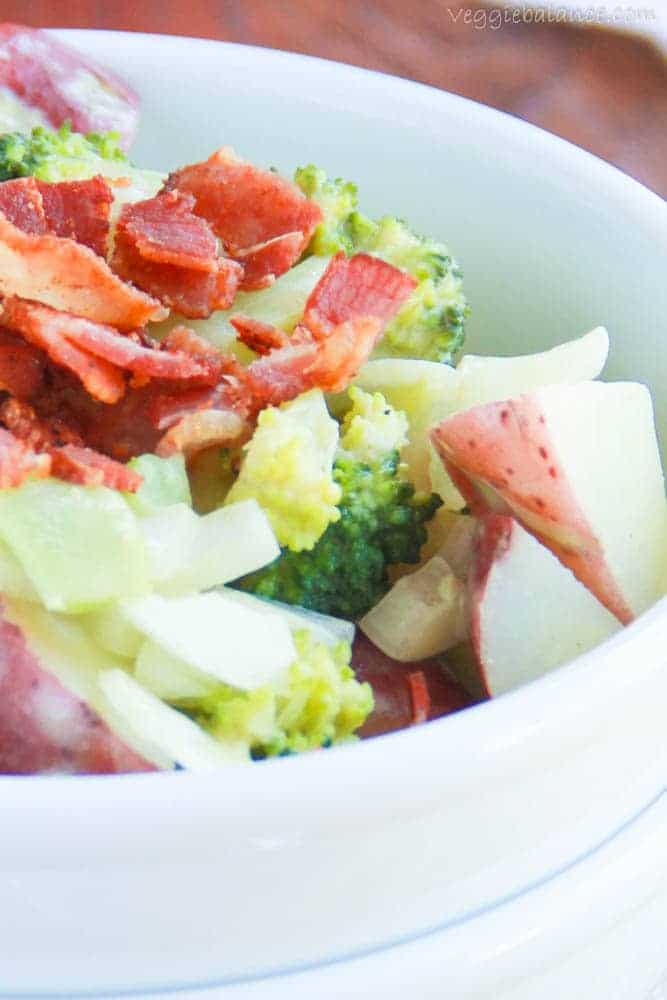 Greens popping out of the ground and it puts me into total home improvement mood. The total downside to improvement projects involving the outside are so hard to get down when your narrowed down to needing two consistent sunny days on the weekend. Working class problems.
Plus, I of course have grandiose ideas for another raised bed garden that is going to include every herb you can imagine. It's happening. I've already started oregano, chives, lemon thyme, and another one that I really can't remember what it is, probably should start labeling them.
What comes with this beautiful spring weather? Allergies.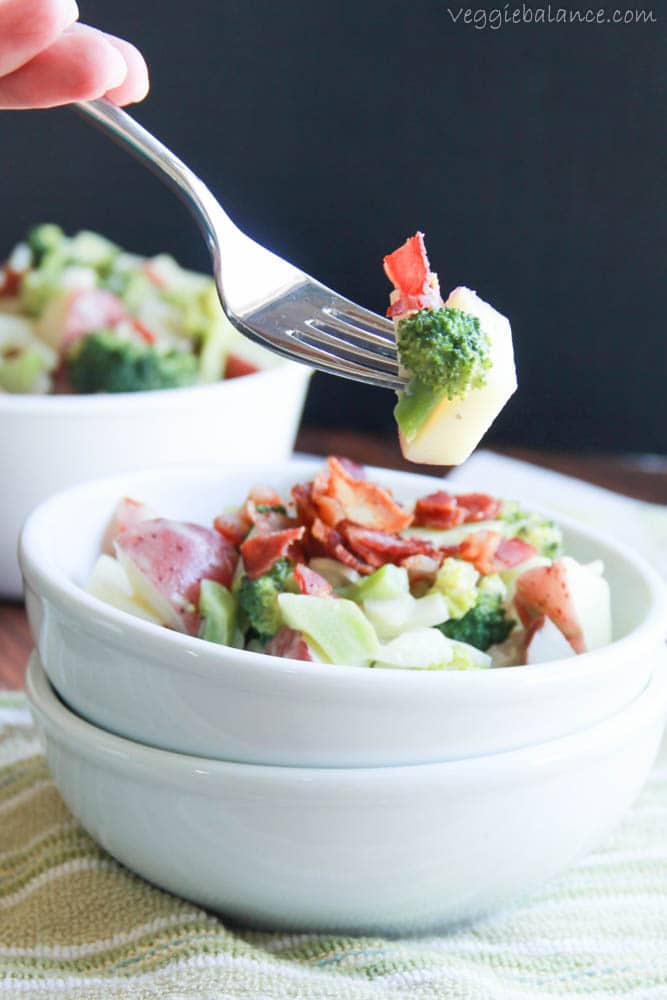 I somehow always forget about allergies until a week or warmer weather I'm reminded that I have them. Last year I learned to not open my windows and keep the house closed out with the air conditioner. So depressing I know.
I still had to take decongestants most of the spring and fall though. This year I'm trying something different. Essential Oils.
I know, kind of sounds ridiculous. If there is one thing you should know about me is I am a skeptic. A real, real bad skeptic. I don't believe anything in regards to sales. I was in sales for a very long time and guess don't have patience when I hear about a product curing everything you can possibly think of.
Well, using lavender, lemon and peppermint in a diffuser I can come inside and become un-stuffed. Can seriously feel my nose unplugging (pretty gross). We'll see how it goes, figured it worth a try compared to the medicine and nose sprays. I'll keep you posted.
Side note: This lavender at night diffused has had both Roland and I sleeping like babies.