Almond Flour Biscuits recipe to add to your healthy comfort food dishes. These easy low-carb biscuits will sure be exactly what you need with dinner. Mix in one bowl, drop biscuits onto baking sheet and bake! These healthy biscuits will surely win your family's hearts and fill their tummies.
(Gluten-Free, Low-Carb, Paleo, Low-Sugar, Dairy-Free friendly)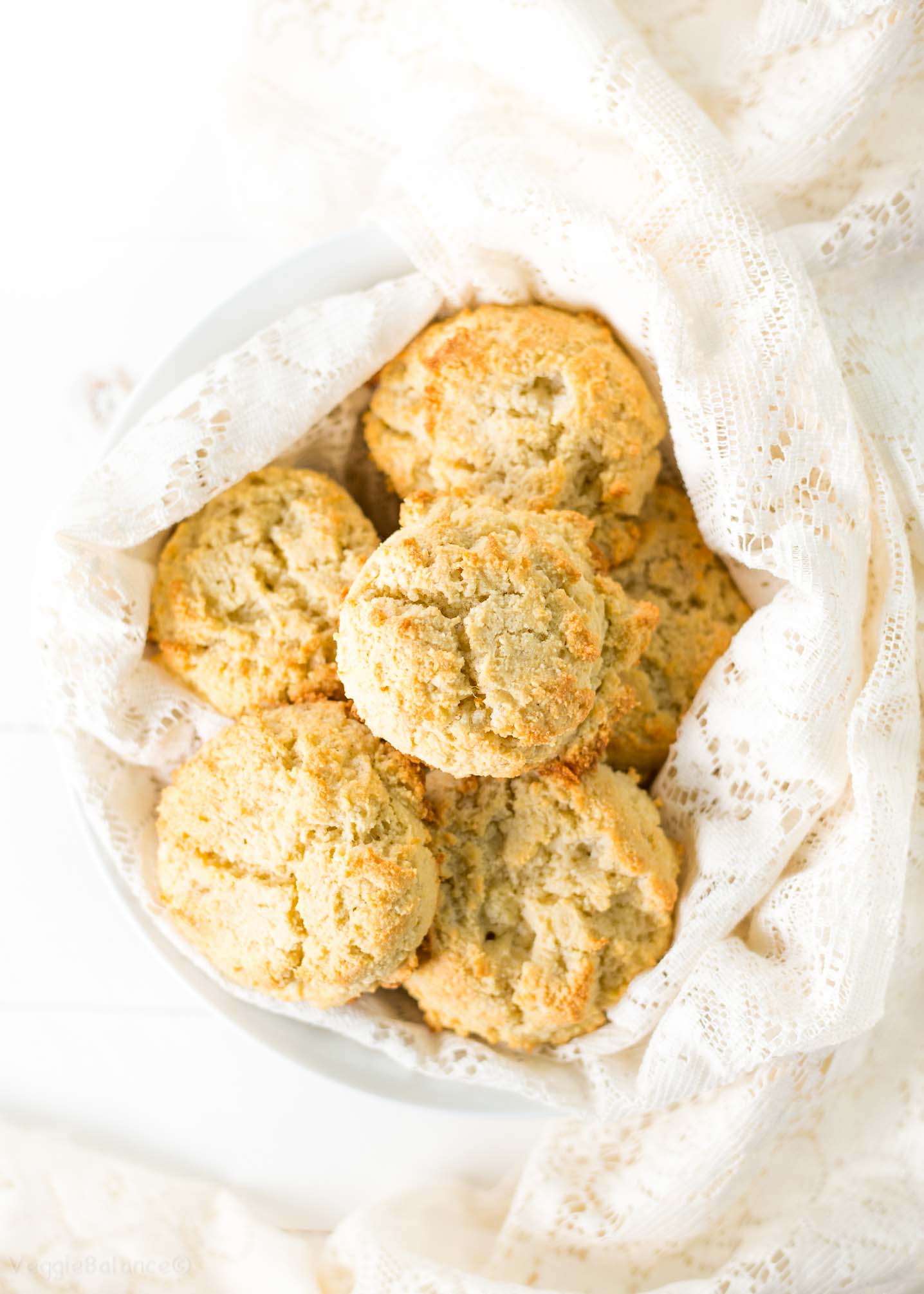 Biscuits have always been a staple of our family dinners. It's a necessity that our biscuits are drop style biscuits.
I'm all for rolling out biscuits … if you've got the patience and time. But as I think I've established, here at VB we don't have the time. And if this child-less, working full-time woman doesn't have time (that's me if you couldn't guess) – I know for a FACT you working mommas have even less time. Or many you just want to take more time for YOU! 🙂
So we are making this easier with these healthy almond flour biscuits. You are more than welcome.
What simple ingredients are in these healthy and low-carb almond flour biscuits? (I promise it's not air. )
Almond Flour – Didn't see that one coming, did you? 😉
Butter – Low on the butter, but seriously you won't miss it.
Eggs
Milk
Baking Soda & Baking Powder
Sugar (optional)
That is it folks. Whoever said cooking and baking at home is a lot of work didn't know how to simplify.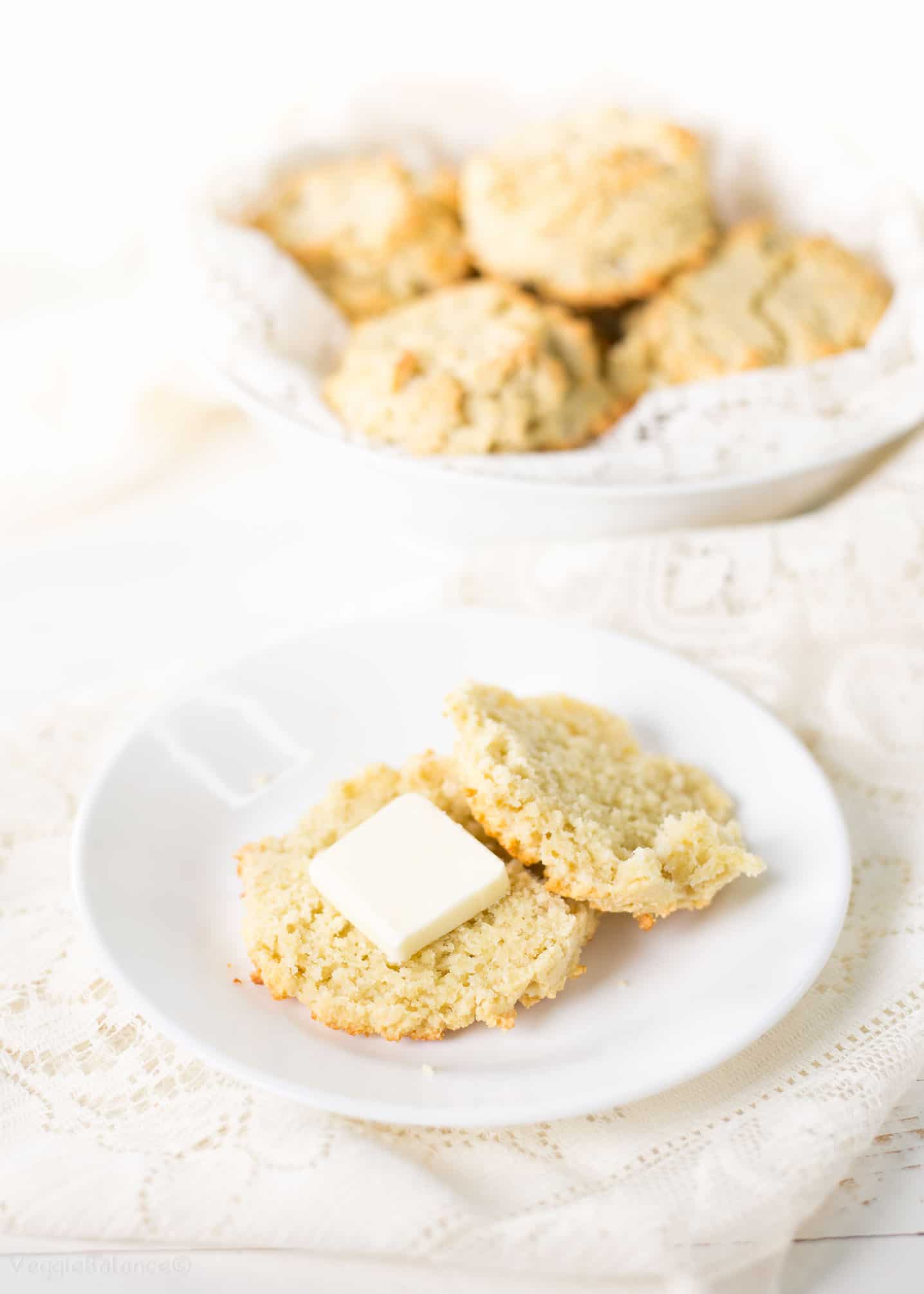 Well, if you opt for these roll-out gluten-free biscuits … they are more work.
Or these gluten-free drop biscuits made with more carbs, but oh-my-word they are divine.
These Almond Flour Biscuits are perfect "I'm trying to get my sugar levels under control" biscuits.
TIP: Sugar is a complete optional ingredient. I love the extra sweetness and especially when I'm making these biscuits for a strawberry shortcake dessert.
Whether you decide to add that sweetness or not, one thing is for sure. Drop biscuits are the way the biscuit-eating world needs to roll. Pun intended.
How easy are these healthy and low-carb almond flour biscuits? Too easy.
Can you get on board with 4 steps to healthy biscuits? Yep – I can too. Let's eat!