Buffalo Chicken Zucchini Rice Skillet recipe it a savory and tasty way to bring buffalo to your garden goodies. A healthy twist on a must-have flavor with a simple vegetarian twist.
(Gluten-Free, Low Carb, Vegetarian & Dairy-Free options)
Back on the buffalo chicken kick?? Yep. This Buffalo Chicken Zucchini Rice Skillet recipe brings it! #NoShame.
After you make this  you also will have zero shame and find yourself making it multiple times during the week.
It is the perfect way to use up your zucchini in the garden, eat healthier AND feel like you aren't eating as healthy as you are.
Those ARE the best dinners. Am I right?
Just like the Quinoa Enchilada dinner of ours. I feel so satisfied but the amount of fiber and protein in that dinner alone makes it the perfect 'cheat' meal … without actually cheating.
That is this Buffalo Chicken Zucchini Rice Skillet as well.
Flavor your chicken: Check out the best chicken marinade from Healthy Seasonal!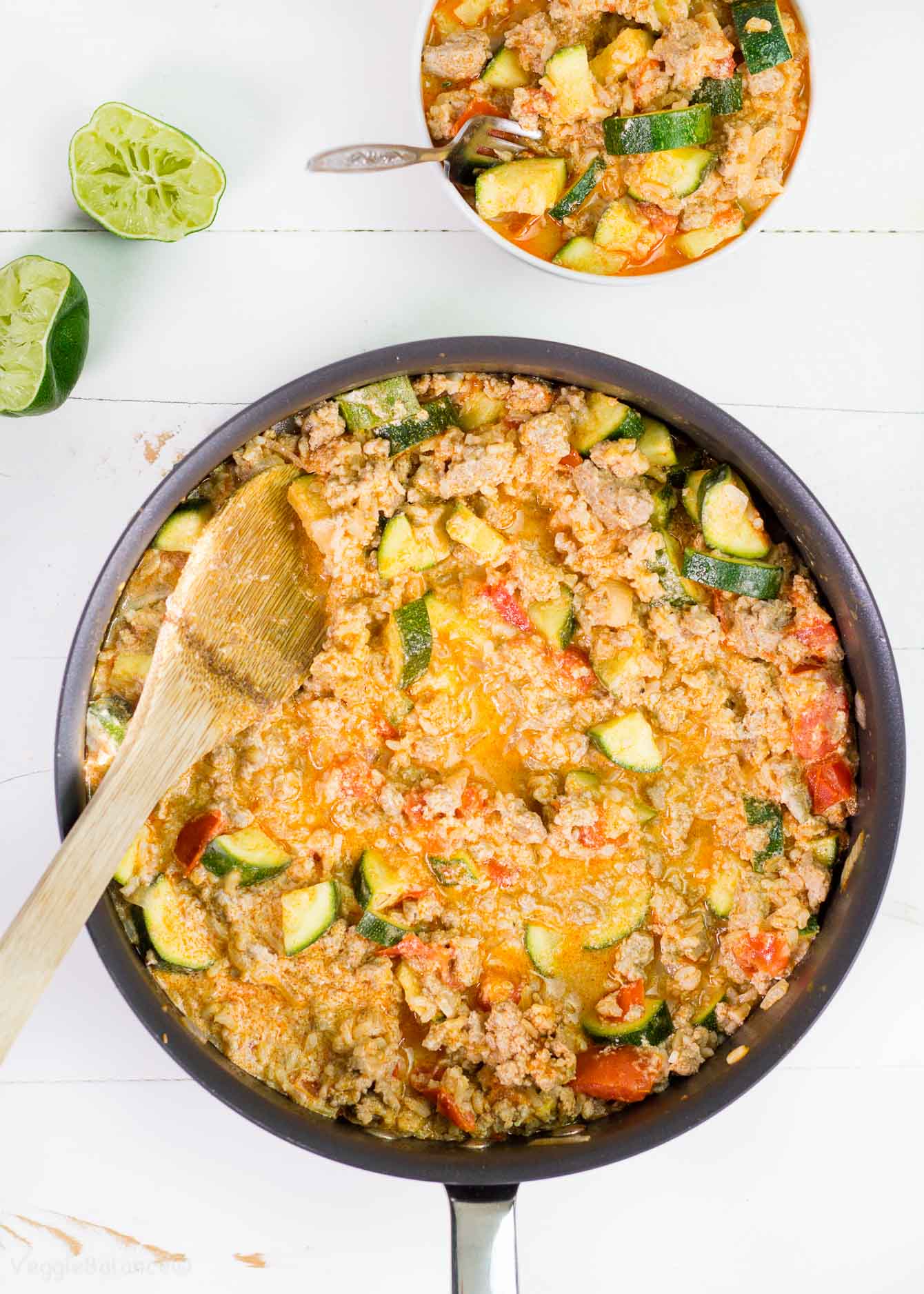 You know where else you can find easy and actually decent for you meals? The Easy Gluten-Free Cookbook! (Yes, shameless plug inserted here 😉 )
These are the dinners we need in our busy weeknight lives. Since I'm super lazy, I even use the instant rice packets to make one less pan to clean.
You are more than welcome to make your own rice. I'll stick to my efficient method. Throw it in the microwave while I begin browning the chicken and by the time I'm ready for the rice it's just a simple, drain and dump into the skillet maneuver.
Efficiency … seriously I don't have time for anything else lately.
Feeling zesty? Check out the Cajun Mac and Cheese from Salted Plains.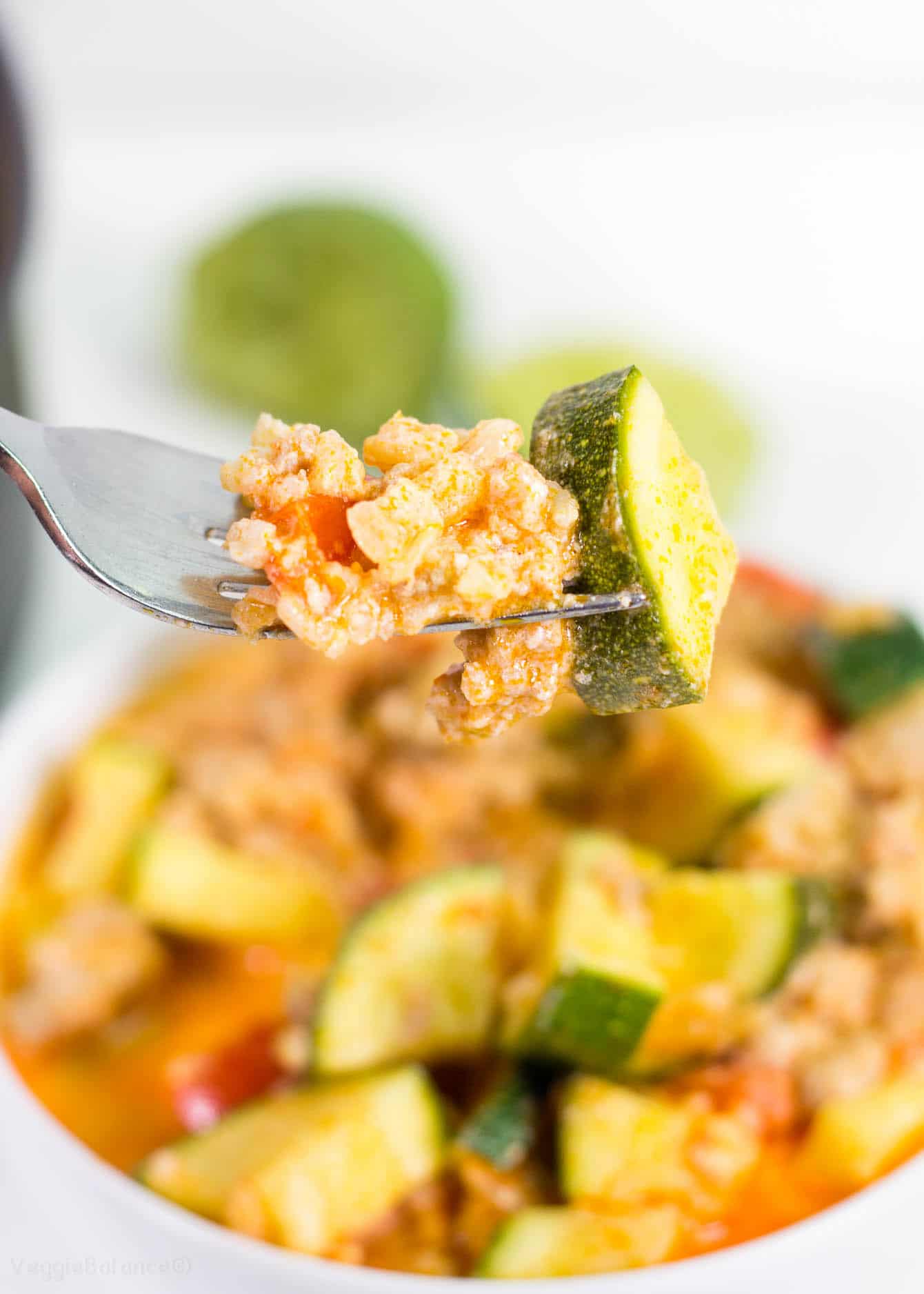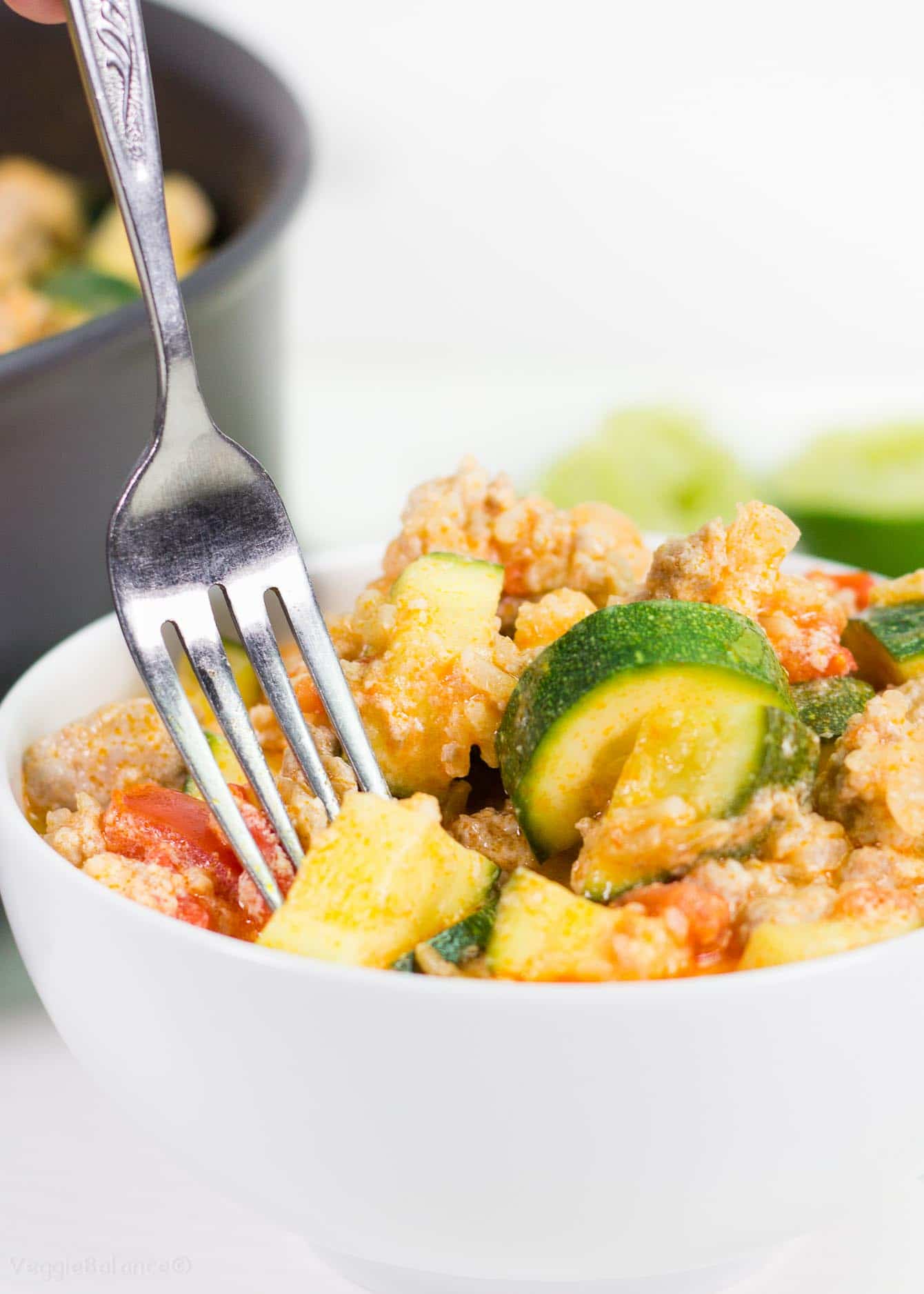 We just need dishes just like this Buffalo Chicken Zucchini Rice Skillet and perhaps a copy of The Easy Gluten-Free Cookbook. (Sorry I just can't help myself, I'm just so excited about this book! We've sold over 15,000 copies and just continue on! So thank you so much for everyones support!