Cabbage Rolls in Tomato Sauce are a gluten-free grandmother-worthy favorite. Can you smell the nostalgia? (Gluten-free)
Let me take you back to my childhood. Early this week I share the amazing low-carb pizza crust and in that post I mentioned how these cabbage rolls bring on a certain nostalgia for me. Filling each cabbage leaf with steaming beef and rice, carefully rolling them and tucking in the edges to create a perfect pocket brings fuzzy feelings to my heart. I specifically remember weekends at my grandmother's making these when I was a child.
Being at my grandparents place as a child brings such fond memories for me. It was a home away from home. Different smells, different toys, and I was allowed to drink 'coffee'; which was more like all milk lots of sugar and just a teeny amount of coffee. It was delicious cold coffee nonetheless. I felt like a grown-up.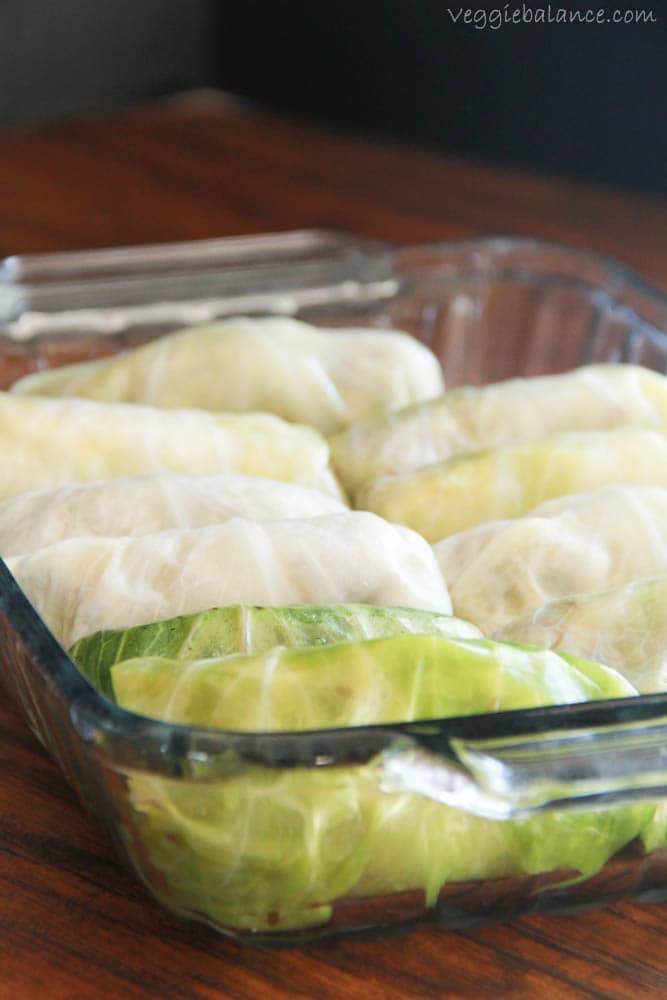 As the cabbage head boil on the stove top it immediately brought back more memories of the distinct cooked cabbage smell, which even as a kid I loved the smell.
I always thought these were a part of my Irish roots until I started thinking; My grandmother who would make these wasn't the one with Irish descent side. Even though I've always associated cabbage rolls with Ireland. Doing a little bit more digging I came to find these originated in Poland and Czech Republic area. I am a quarter Czechoslovakian from my grandmothers side and that is how these cabbage rolls made a way into my heart, and my tummy.
That is why I love food. I find it so amazing and fascinating how much our families and our heritage effects what foods we are exposed too. Is it just me? Roland couldn't believe this was a family meal of mine growing up. His Mexican heritage didn't expose him to cabbage rolls. Just like with my European heritage I wasn't exposed to his families caldo. I also was never exposed to tamales till I meant him either. #YUM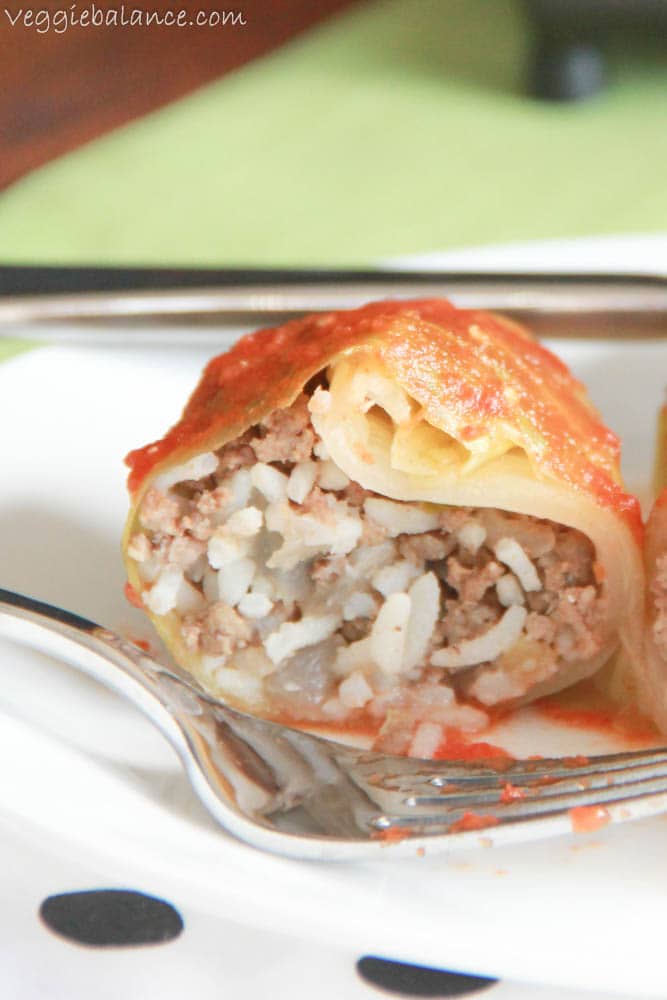 I told him I'd make caldo next and I'm kind of excited to how it'll turn out. I'll share here if I can make it taste like his Moms caldo. There was a hefty amount of cabbage left from these cabbage rolls and we do not waste in this house. As soon as I told him I'm freezing it to add in some kind of soup the request for caldo was almost immediate.
Total moment of honesty now. I made these on a whim and completely by what I remembered. I'm pretty sure it wasn't to the 'T' like my grandmothers and I'm even more so wanting to ask her for her recipe now. Pretty darn good for on a whim and just winging it though.
They tasted and reminded me of my sweet, sweet childhood.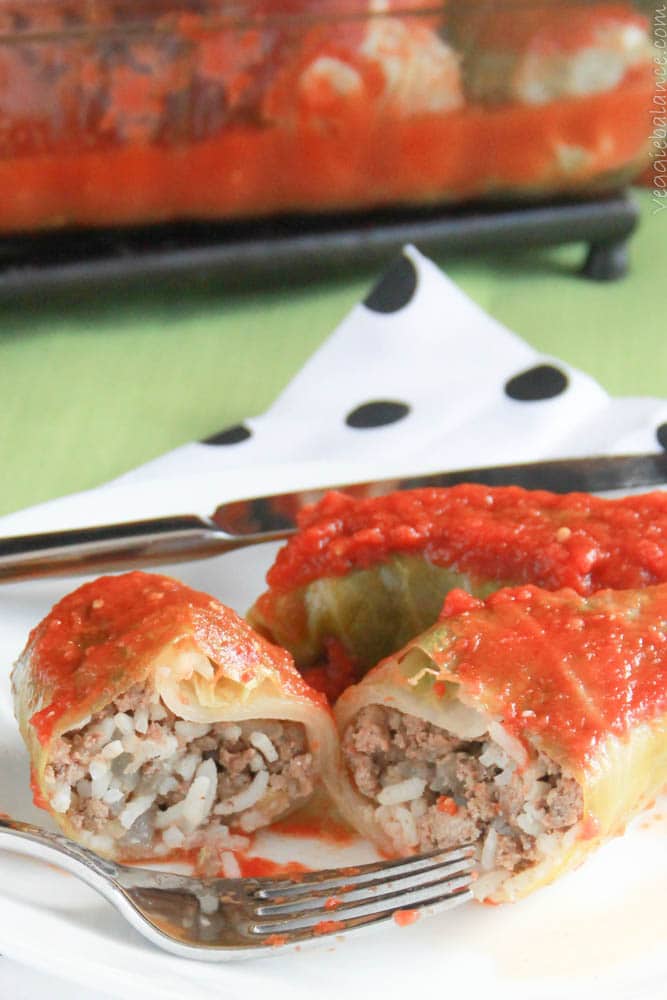 What is your family food tradition that gives you warm, fuzzy feelings just thinking about?