Chicken Meatball Soup recipe made with all-natural ingredients, juicy gluten free meatballs and made in the crockpot = Perfect weeknight dinner.
I adore this soup.
It's an Italian feast with healthy veggies. Epic combination, my friends. This Chicken Meatball Soup will be knocking your socks off.
It's definitely an oldie of a recipe, but the flavors and coziness it packs makes it a keeper of a recipe. A keeper so much so that it needs to be made at least once a month, if not more.
Minimal prep work, then let the magic happen in the crockpot? Um yes, I'm always down for minimal work.
Less work in the kitchen means I can continue binge watching Vampire Diaries. Totally random show, I know, but I just keep watching it!
Oh Netflix, it's a dangerous thing. Especially the series that end a show in such a way that you have to watch the next episode to find out what happens next.
Why do they do that to me? I hate open endings! ????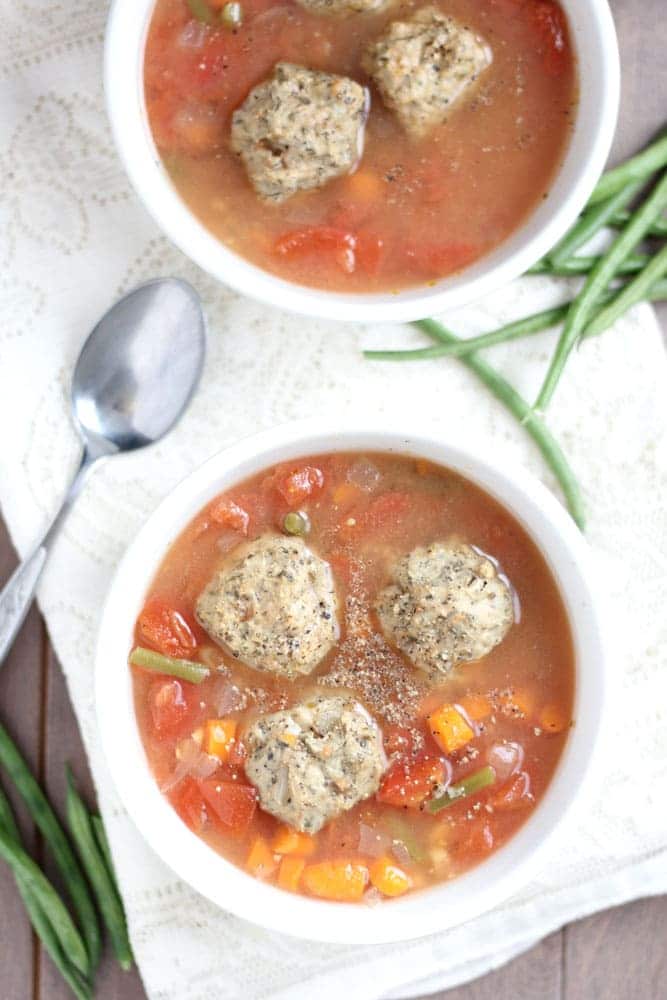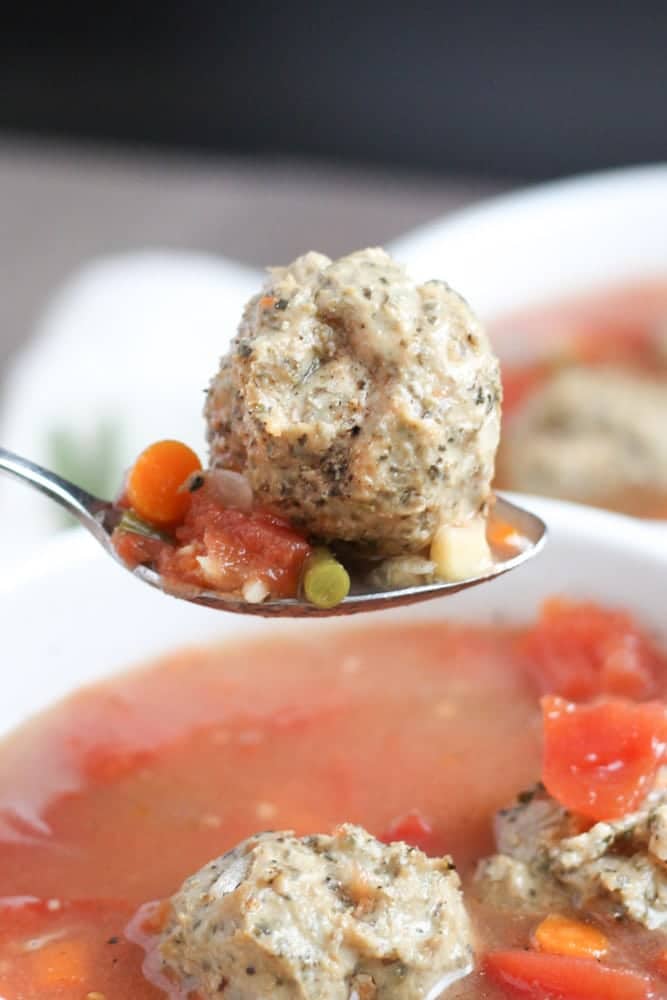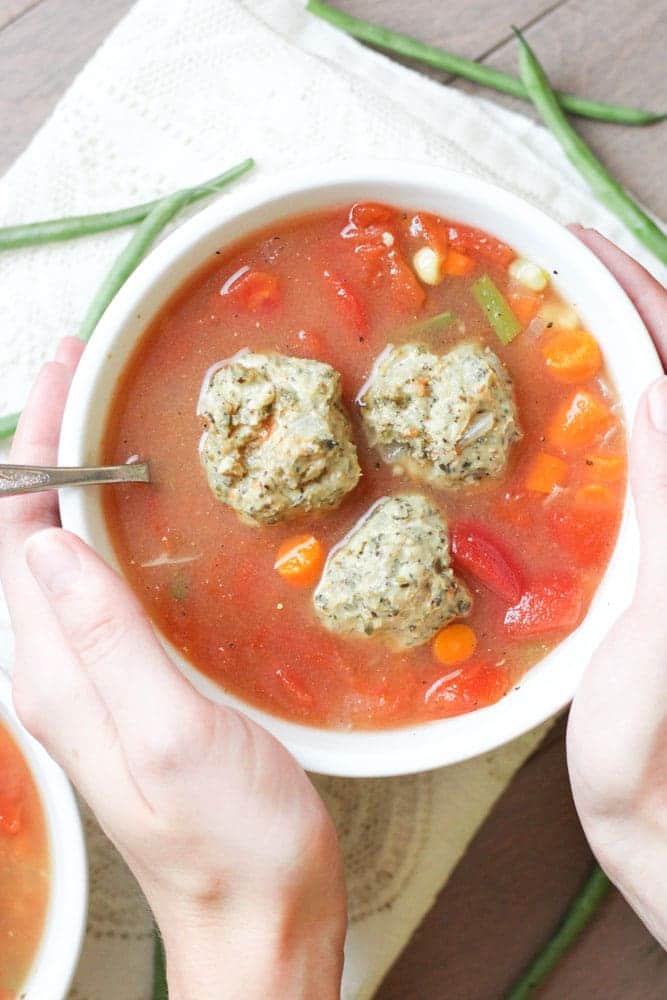 On the bright side, not only is it null work to make this cozy Chicken Meatball Soup, but it is zero work to eat it for dinner. Throw it in the bowl, grab me a spoon, and press play for the next Vampire Diaries.
That is what I call a total success moment. ????
Tip: Just wait for the next day. Like a delicious Italian marinara, the overnight steep is key. What happens overnight that makes Italian ingredients taste a thousand times better? No clue, but it is heaven.
So there you have it, Italian Chicken Meatballs meet Vegetable Soup to make a perfect, delicious, and super easy Chicken Meatball Soup baby. ????????