Gluten Free Pizza Crust is the deliciously flavorful addition to pizza night. Quick, easy and everything you want in a crust. Gluten-free game changer.
(Gluten-Free, Vegetarian)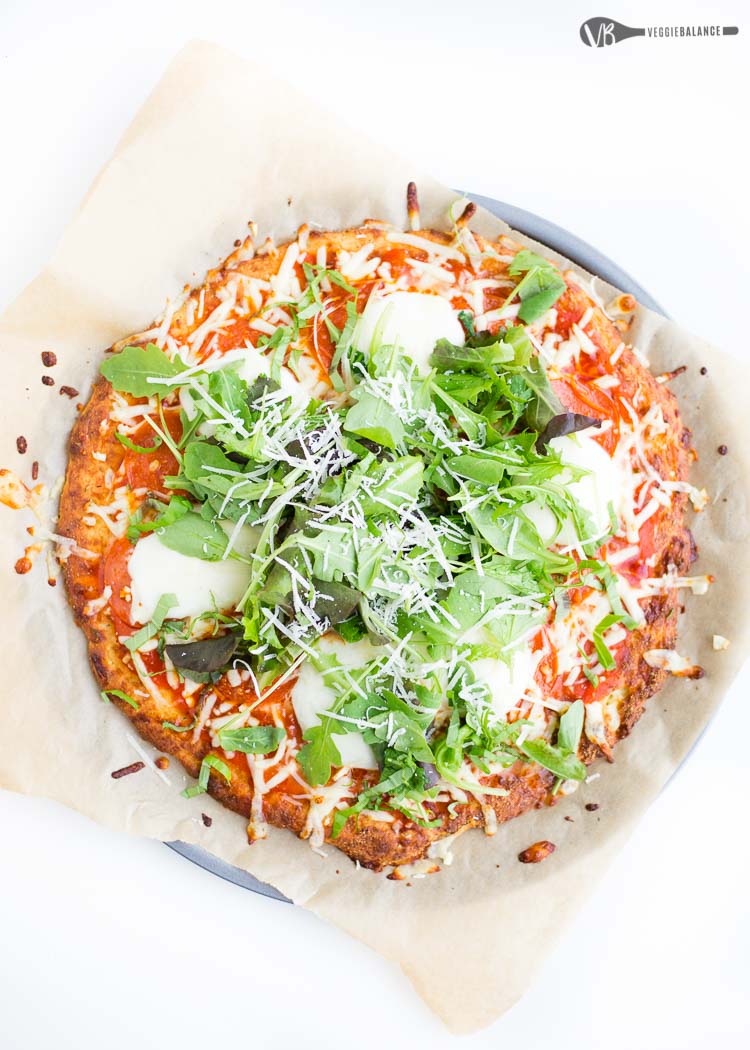 Gluten free pizza crust should be simple. This recipe is no exception. 🍕
We are lazy and this gluten-free pizza crust shows it. We would love to give you a yeast dough pizza crust, but we much prefer to throw this all in a bowl, mix and spread the dough.
Say hello to the easiest gluten free pizza crust your whole family will love. As it turns out, it doesn't have to be hard to make your family happy without the gluten.
In our opinion this pizza crust is an absolute game changer in our family. The dough is so easy to work with. We have been able to have pizza quickly even on weeknight! And after crunching the numbers it is MUCH more efficient to make our pizza. Especially when pre-made gluten-free pizzas go for like $9 these days!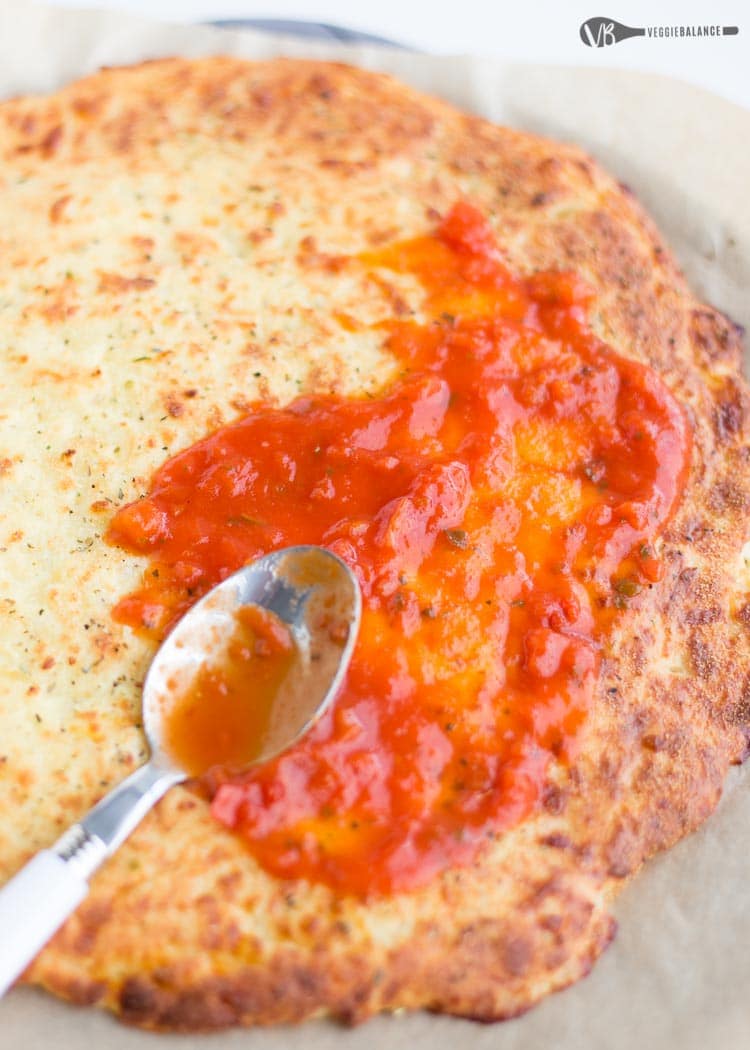 All you need for this delicious gluten-free pizza crust:
Shredded mozzarella, shredded Parmesan,  cream cheese, gluten free flour mix, baking powder, Italian seasoning and eggs come together to make the magic happen.
Mix, microwave, mix again. Ball, chill, roll and bake. So super easy, trust us!
Prepare to top it off with deliciousness.
Choose your toppings
Pepperoni, sausage, ham and bacon come together for a classic all-meaty pizza, winning dinner for those meat lovers in your family. We've heard a garlic Parmesan glaze on the crust makes this variation. 😉
Pears, prosciutto, red onion and balsamic vinegar make a great flavor explosion with our Low-Carb Pizza With Pears Prosciutto Red Onion.
Pile on the veggies of all kinds so you can also enjoy our Cold Veggie Pizza (with extra vegetables). We actually love piling arugula onto our pizza after we cook it. Spritz with a bit of olive oil and shredded parmesan. It's so fresh and we get in our vegetables while we eat PIZZA! Win win.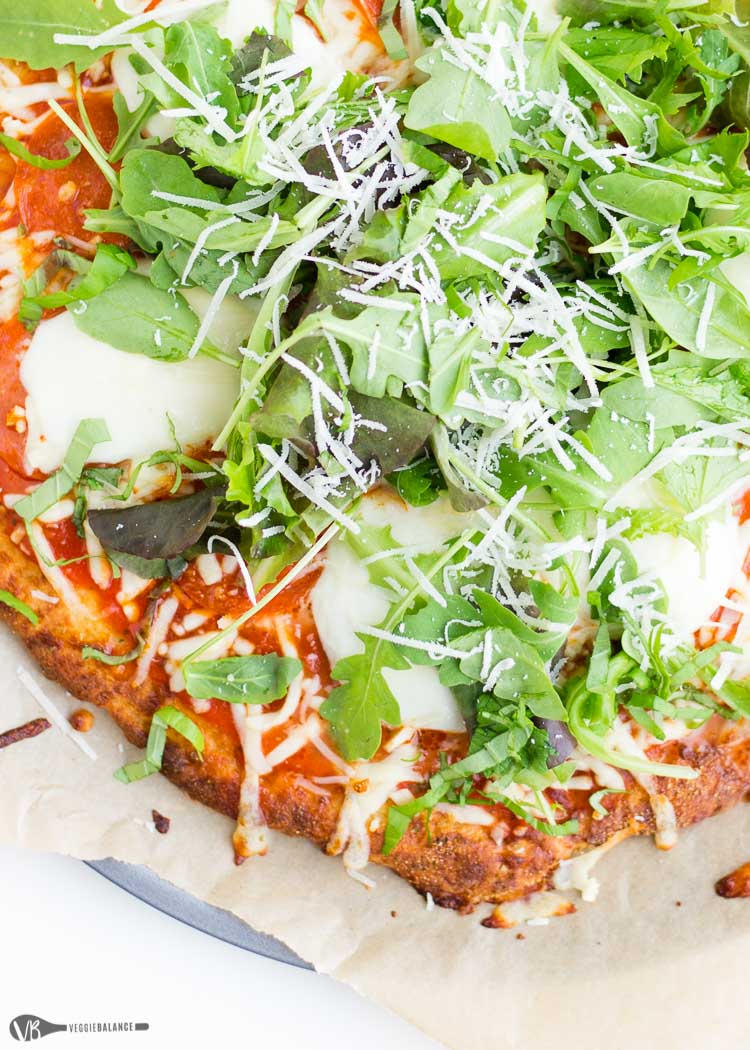 Get your Caprese on with fresh mozzarella, tomatoes, and basil.
You can't go wrong with buffalo sauce and grilled chicken (or vegetarian chicken pieces) for a simple but powerful pizza. Cause, buffalo is LIIIIFEE!
We seriously can't get enough buffalo flavor. It's so good on everything!
So if you're ready for gluten free pizza crust to become the base for your pizza filled life, get to mixing. The possibilities are endless.
Spoiler alert, ranch goes fabulously with all things buffalo. You're welcome.
No matter what you choose, don't forget to save a slice for us! 😉