Oven Baked Pork Chops cooked packed with peppers. This Pork Chop Peppers dinner is a simple but delicious dish your family will love. Pork chops are marinated in a sweet spicy soy-sauce perfection to balance the pork chops and peppers together.
(Gluten-Free, Dairy-Free, Low-Carb, Low-Sugar, Nut-Free)
Confession of the day: I grew up on strictly shake n' bake pork chops.
To be honest, I didn't really know any other way of eating them. That was until I met my husband – and as much as he loves pork chops, he can't even LOOK at shake n' bake. He ate it so much as a kid he can't stand it.
So between his hate and my lack of being able to eat them as traditional shake n' bake post gluten-free living, we had to find another way.
Our requirements to making the most delicious easy pork chops?
Oven Baked – We like the set it and forget it.
Not breaded – R cannot handle it being breaded.
Must be gluten-free
Marinated Pork Chops  – yessss – this is the secret.
Make it healthy! Because … well.This is VeggieBalance and we need to add our veggies.
Hence why we came together with these Oven Baked Pork Chops swimming in pepper juices and flavor. We marinated them in a sweet spicy soy-sauce concoction that soaks up into the pork chops and pours over the green and red peppers.
Hello easy delicious dinner? You are welcome.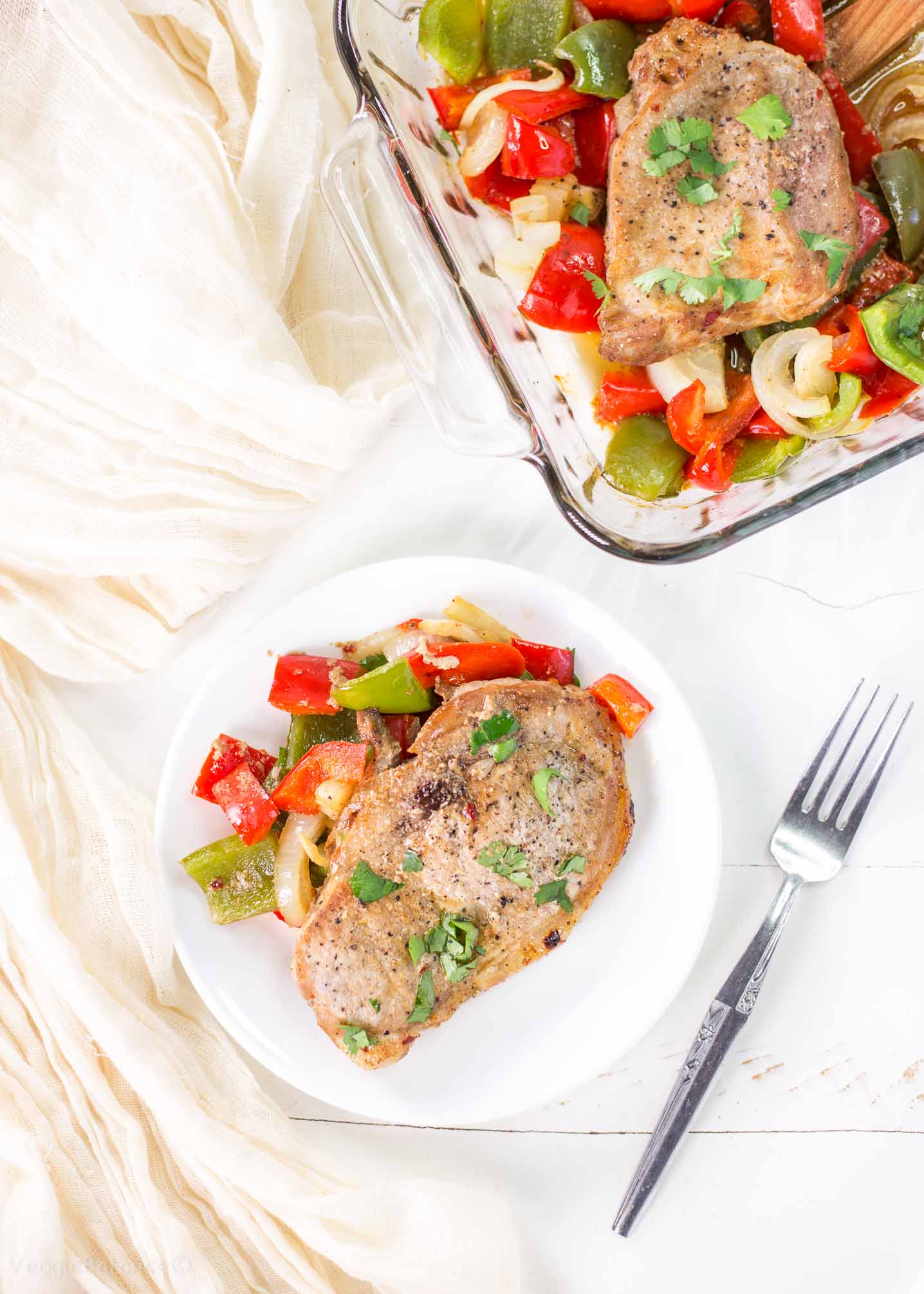 We've experimented with making pork chops in the Instant Pot before I had to sell it in the move. So if you've got yourself a pot, try these honey mustard pork chops. Divine.
If you are in the 'stone-age' like me, these Oven Baked Pork Chops are just the dinner-worthy ticket. Baked with a ton of healthy peppers and flavored with delicious sweet spicy and tangy sauce.
TIP: Make sure you use gluten-free tamari sauce if you need to be gluten-free!
Ever since Japan I'm kind of in a soy sauce craze. Egg Drop soup anyone? Or mock Pho Soup in the mason jar?
Or our Chinese Steak Peppers dinner?
Ok, I'm hungry. First rule about blogging about delicious food is not to think too much about eating delicious food. Too late…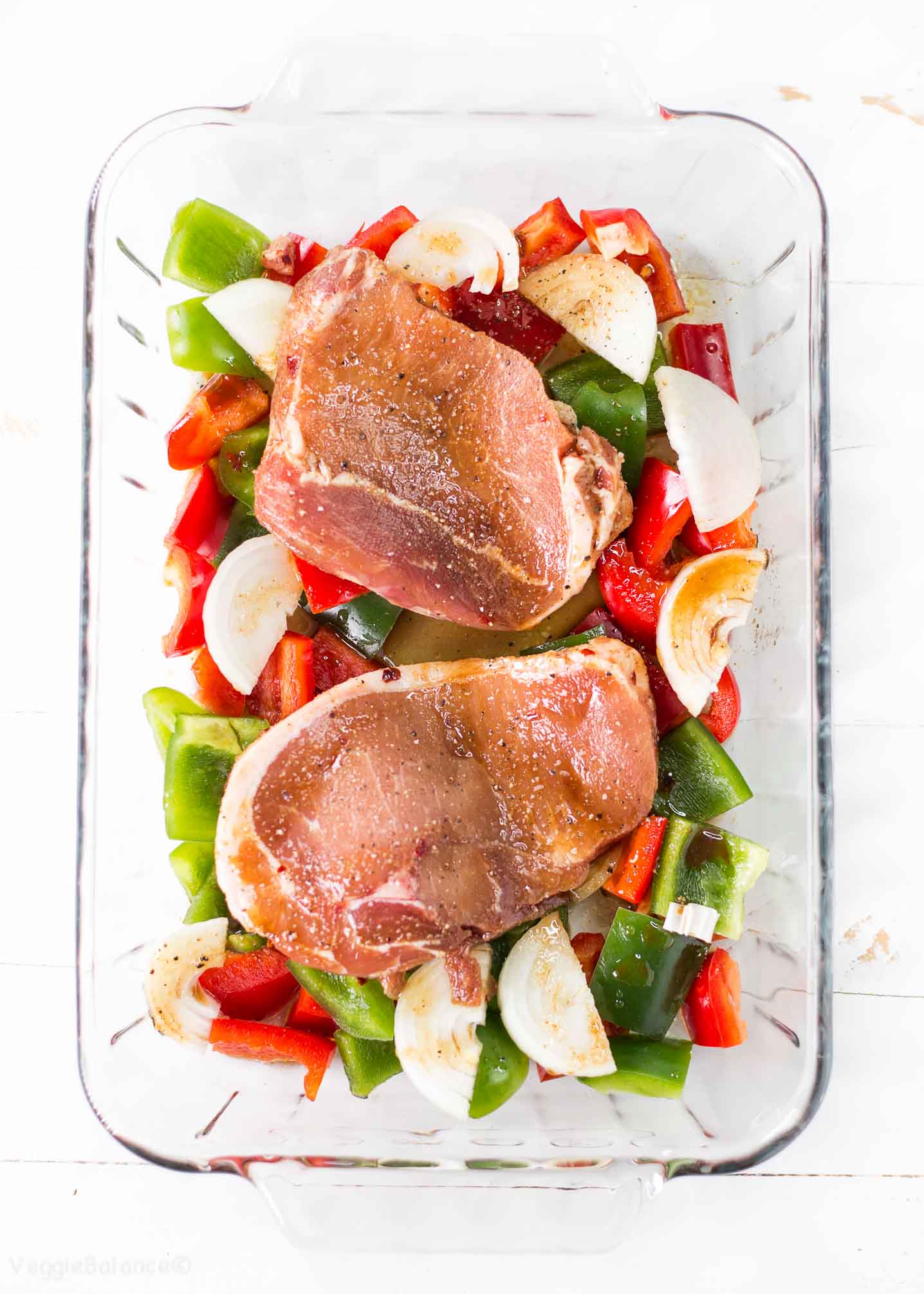 Take this Oven Baked Pork Chops recipe and make it. It's seriously this easy.
Marinate Pork Chops
Chop Veggies
Place Pork Chops and Peppers in Pan
Bake
Hello Dinner.
Because, that's how we roll. Easy pork chop dinner awaits!