Gluten Free Pie Crust recipe with a Perfect Blueberry Filling to fill your pie hole with. So soft, flaky and buttery that the average pie crust lover won't have a clue it's gloriously gluten free. (Low sugar, Gluten Free, Dairy Free & Vegan friendly)
Mmmm pie. Delicious whipped cream dollop worthy pie. Blueberry pie is a favorite and takes me to a happy place
I haven't been able to take myself to this pie-loving happy place in a while since I changed to a gluten-free lifestyle.
I knew I simply had to create a flaky and buttery gluten free pie crust to mimic what I grew up with. Minus the crisco however, because even though as I kid I would eat crisco with a spoon and sprinkle sugar on it… Bad Mini Lindsay, Bad!
I'm not sure I've ever actually admitted to my mother I would do that. Just like I would climb to the veryyyyyy tippy top of the kitchen cabinets to eat those Flintstone child vitamins. I ate them like candy.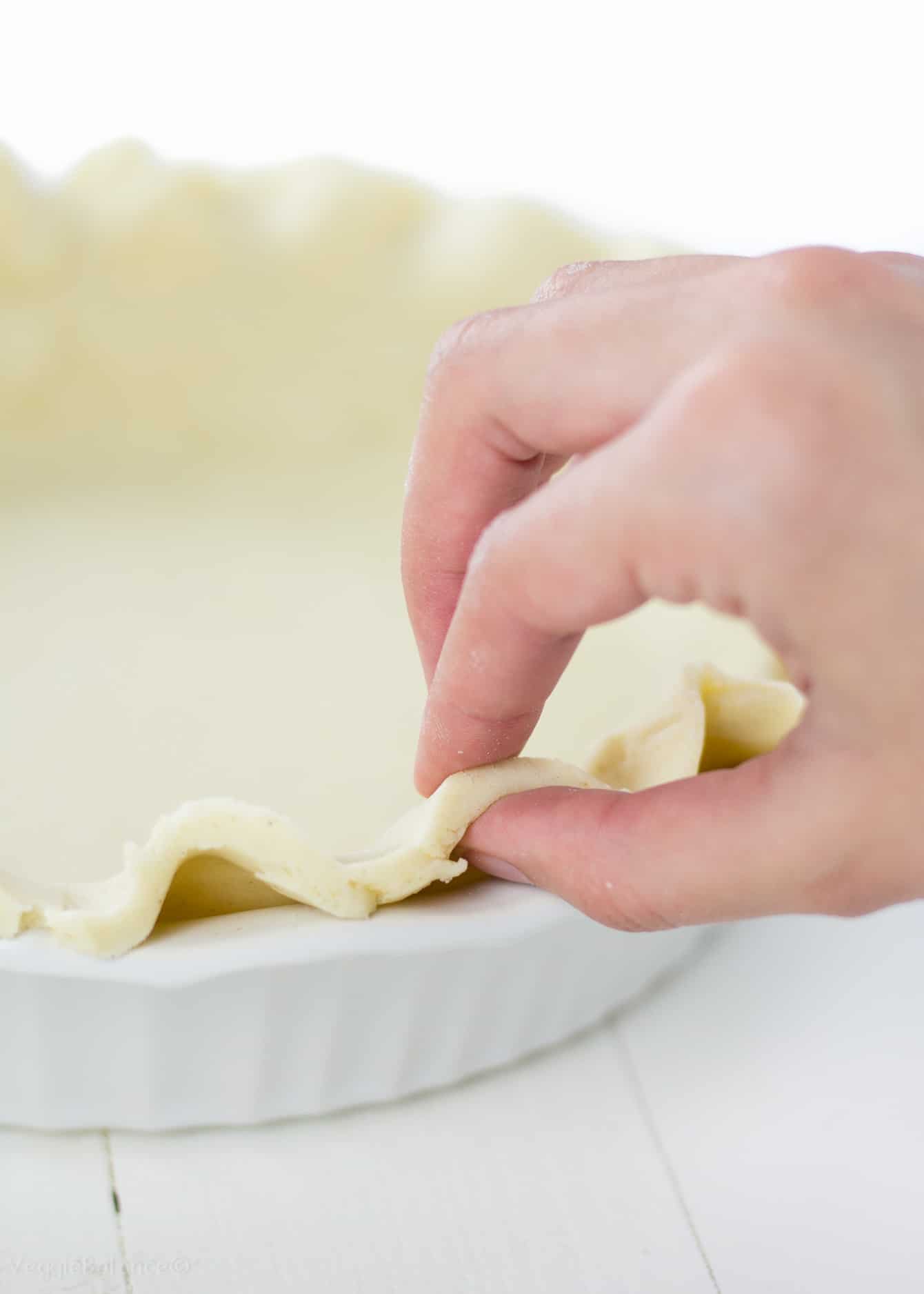 Chewable Vitamins and Crisco with sugar were not wise decisions and I can't believe I'm admitting this to the world. It's out there now … anddddd getting back to subject…
Flaky Gluten Free Pie Crust and the Delicious Filling Options
And I like to use good ole' fashioned butter.
TIP: Our dairy-free individuals, I never forget about you. This has been tested with a dairy-free butter alternative and turned out beautifully.
Use butter of some sorts regardless. Good ole' butter.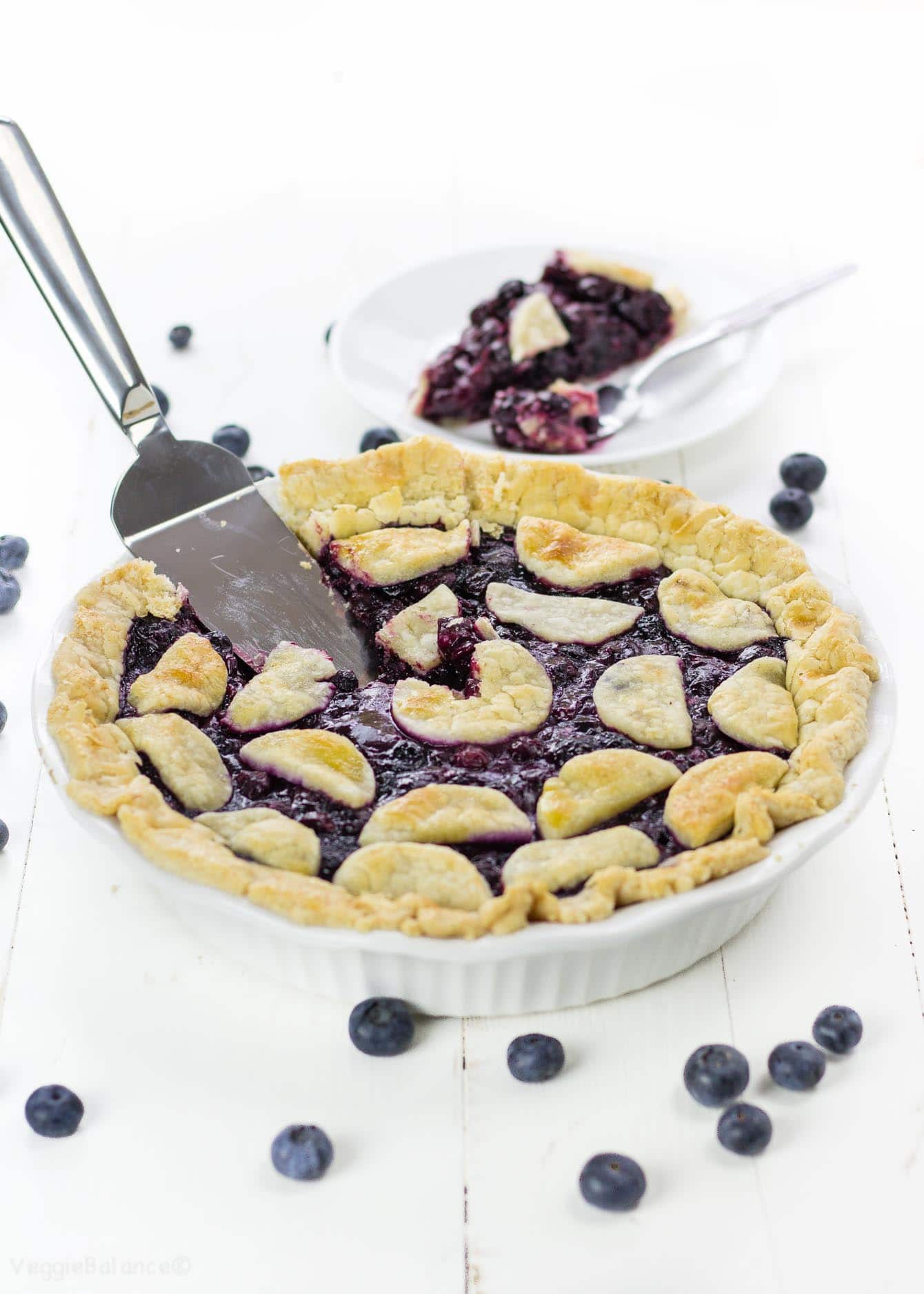 It's a really easy dough to work with, not too sticky and not so dry that it crumbles.
If you have a favorite pie filling, go for it. During this time in Michigan, my favorite delicious blueberries begin to start popping up in the stores.
I had a batch of frozen blueberries leftover in my freezer. I've made this with 100% fresh blueberries and also frozen blueberries. Both turned out wonderfully.
Filling is so super simple it amazes me there are canned versions out there. Ditch those cans! Take this sweet blueberry filling paired with our buttery gluten-free pie crust and bam we have ourselves an amazing dessert.
Also, did you know how freakin' simple it is to make your own whipped cream?
Dig in and serve up a slice of all-natural gluten-free pie deliciousness!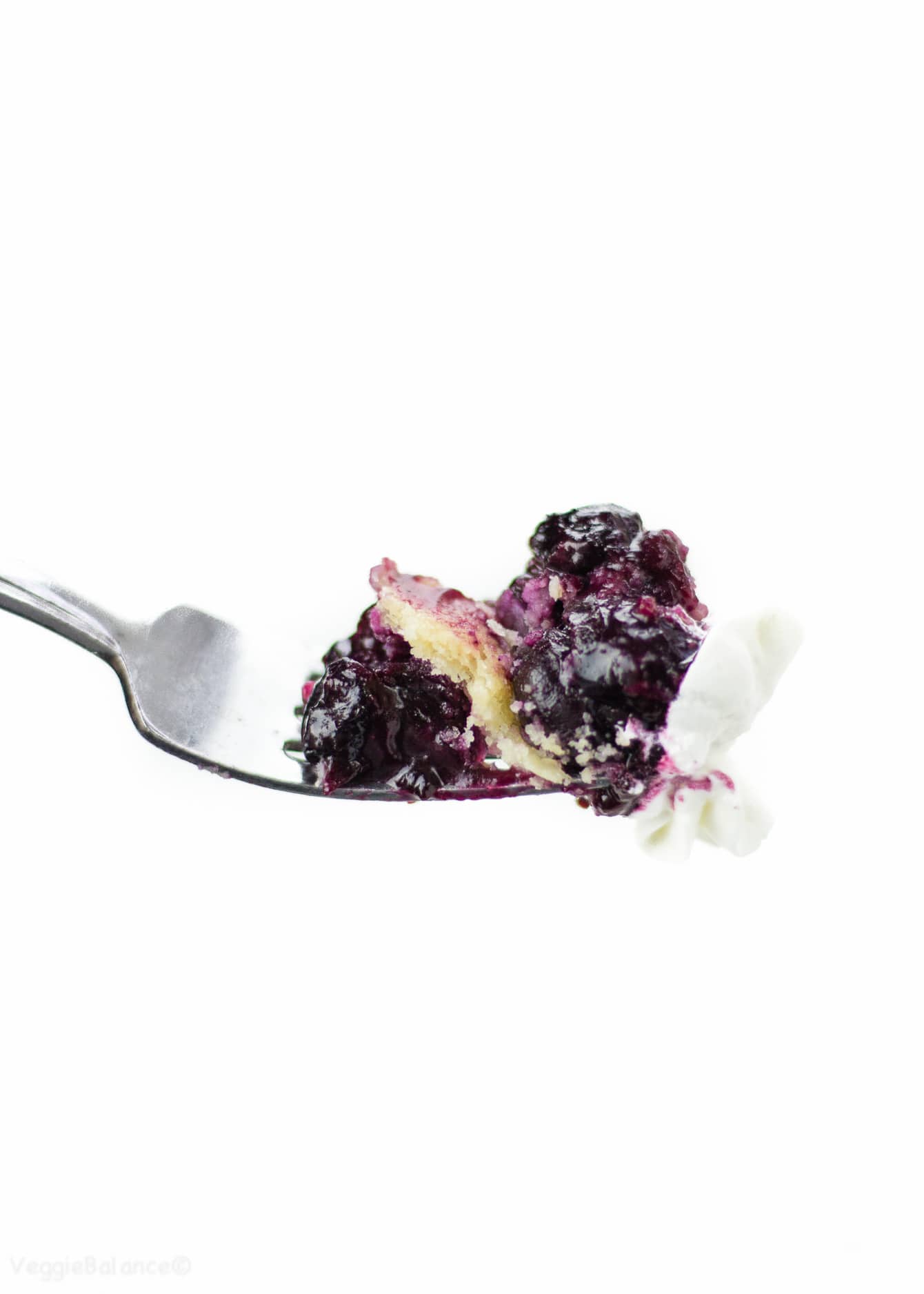 Gluten Free Pie Crust with Perfect Blueberry Pie Filling
Gluten free, Dairy Free, Vegan Friendly
Gluten Free Pie Crust recipe with a Perfect Blueberry Filling to fill your pie hole with. So soft, flaky and buttery that the average pie crust lover won't have a clue it's gloriously gluten free. (Gluten Free, Dairy Free & Vegan friendly)
Yield: 1 pie
Prep Time: 90 min
Cook Time: 50 min
Total Time: 140 min
Ingredients:
Gluten Free Pie Crust
2 cups gluten-free flour + extra for rolling out
½ teaspoon sea salt
1 cup cold butter, cubed (or dairy-free butter alternative)
½ -2/3 cups cold water
1 egg - Or egg replacement
Blueberry Pie Filling
5 cups blueberries
½ cup sugar
¼ teaspoon salt
½ teaspoon ground cinnamon
2 Tablespoons butter (or dairy-free butter alternative)
3 Tablespoons cornstarch
3 Tablespoons water
Directions:
Gluten Free Pie Crust
In a large bowl together flour and salt.
Cut cold butter into flour mixture with a pastry cutter. You want the mixture to look like a rough meal.
Slowly add cold water into mixture until it forms a ball of dough. You may need more than ½ cup water to form dough. You don't want the dough too wet or or dry.
Flour counter, dough and rolling pin. Dump dough onto floured counter.
Form the dough into a round ball, gently roll the dough into a rectangle. Fold dough into quarters and cut into half. Wrap dough in saran wrap and refrigerator for 30 minutes.
Take one half of the dough, roll out dough pie crust inch to the size of pie dish. Crimp and flute edges of pie crust (see above image for example).
Blueberry Pie Filling
In a small saucepan mix in 2 cups blueberries, sugar, salt, and cinnamon. Turn heat to medium heat and bring mixture to a boil. Take mixture down to a simmer, melt in butter.
In a small bowl whisk together cornstarch and water. Slowly whisk into blueberry pie filling.
Keep mixture down to a simmer and continue to whisk over low heat until mixture begins to thicken. (Apprx 5 minutes). Remove from heat and allow to cool.
After mixture cools fold in remaining 3 cups of blueberries. Pour into gluten free pie crust.
Putting it all together
Cut remaining pastry into any design you'd like to create top crust of pie.
Preheat oven to 425 degrees F
Whisk one egg. Lightly brush onto pie crust.
Bake pie on lower shelf of oven for 45-50 minutes. Double check it at the 30 minute mark to make sure the edges of the pie are not browning too much. If so, simply wrap pie edges with aluminum foil.
Recipe, images, and text ©
Weight Watcher Points: 10 SmartPoints