Apple Cinnamon Overnight Oatmeal recipe makes it easy to get through the hectic days by starting them off right. Fall flavor packed into a easy warm breakfast, bring it on. (Gluten-Free, Dairy-Free, Low-Sugar, Vegan & Nut-Free friendly)
Apple Cinnamon Overnight Oatmeal … Overnight Oatmeals are my lifeline.
I've been in a breakfast mood. Not the good kind though. The breakfast mood that comes because NOTHING sounds good to me. Before I know it I'm going about the day and realize I did not eat breakfast around noon.
My bad.
We are honest here in VB world. Yes, I've skipped breakfast on accident a lot lately. *GASP*
I know it's not good. Don't get me wrong, there isn't anything wrong with intermittent fasting but it can't be good for me to do it on a daily basis.
Things have been cray cray. Every day I get up, drink a cup of tea, talk to R then it's off the to races to get the tasks done for the day so I don't get behind as I prep for the move and trip.
I was trying to avoid having both back-to-back, but life happens and you gotta roll with it.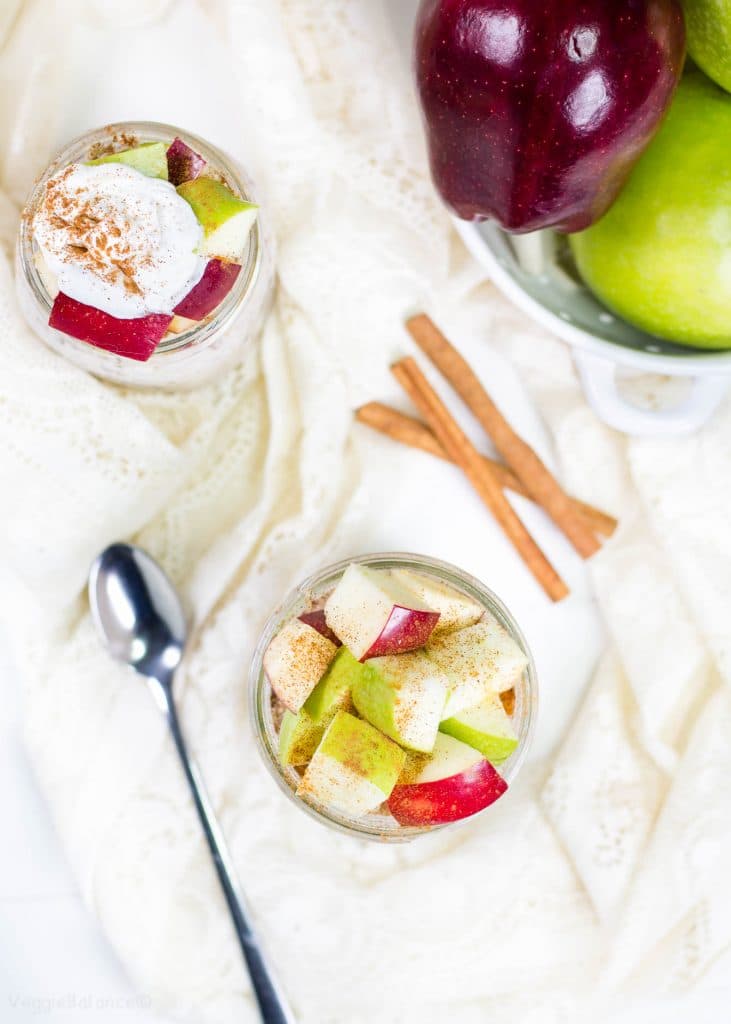 Roll with it. Meaning plan ahead the night before and make yourself a hefty batch of this Apple Cinnamon Overnight Oatmeal, Pumpkin Overnight Oatmeal or Blueberry Overnight Oatmeal.
Because life can be a whirlwind and sometimes you just need to make it a tad bit easier with less work.
There have been times where I've thought I was busy and that was how my lazy cook tendencies came into play. The past two months have brought a new meaning of busy for me.
Side Note: Have you tried our ooey gooey peanut butter stuffed oatmeal yet? Such a oldie but goodie.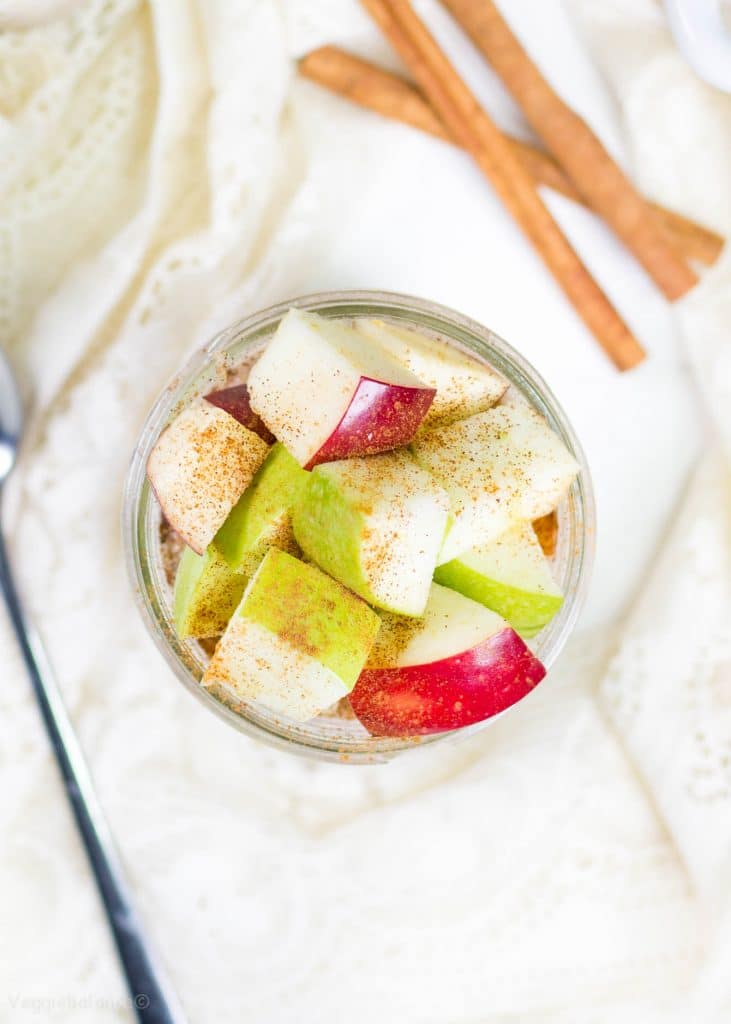 It's become apparent that I'm naturally a lazy cook. Lately I'm pure lackadaisical. As long as there is SOMETHING to eat, sounds good to me.
One day and one overnight oatmeal at a time.