Vegetarian Meatballs (Meatless Meatballs) are the unexpected meatless hero you've been searching for. So much to love about these baked kissed creations, full of flavor.
(Gluten free, Vegetarian, Vegan friendly)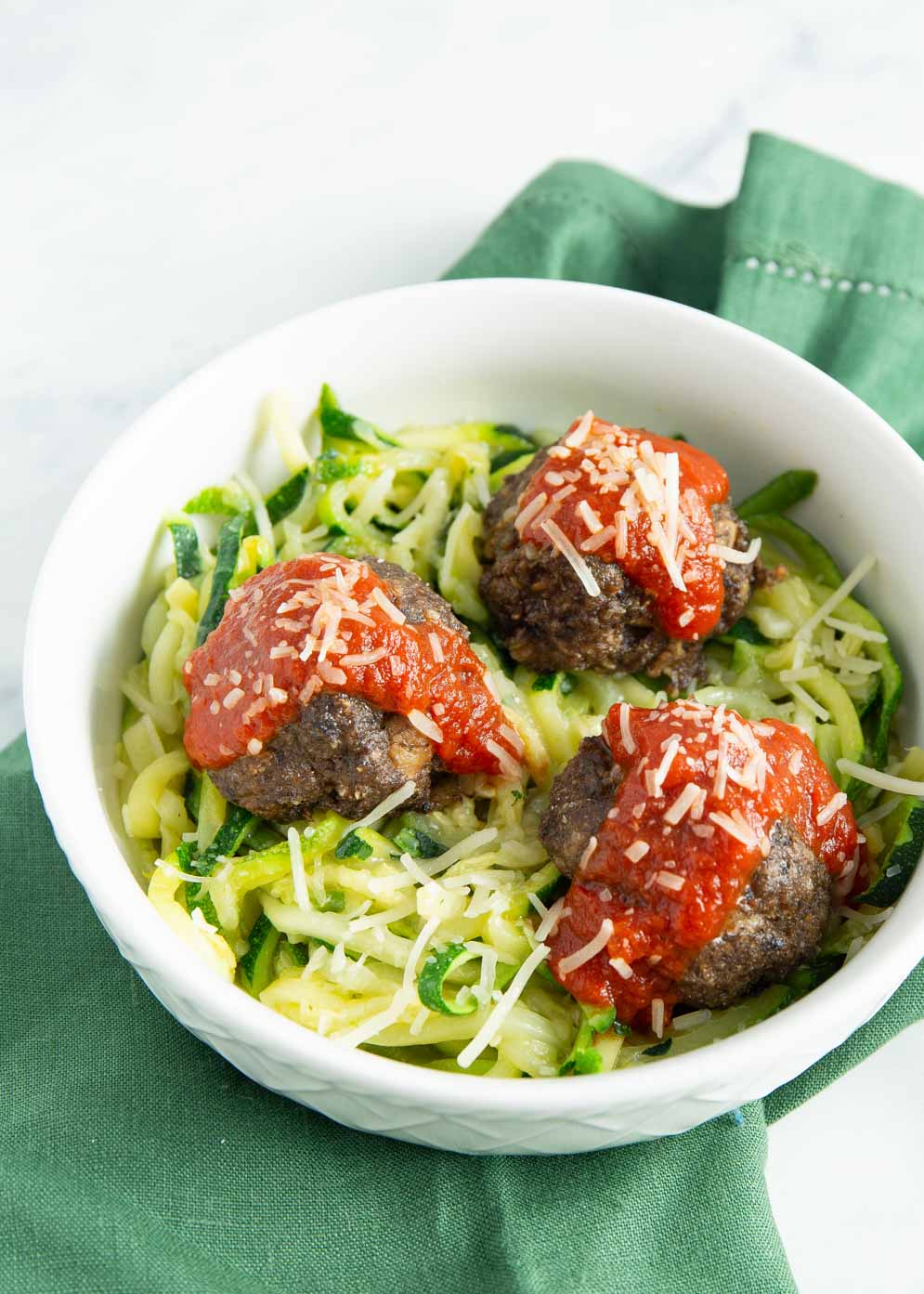 Vegetarian Meatballs are one of those conundrums that just makes sense. Whether you want to cut back on your meat eating footprint or are all vegetarian all the time, you're going to love these little nuggets.
Vegetarian Meatballs 101
What are vegetarian meatballs made of? Mushrooms, cashews, egg, olive oil, almond flour, onion powder, garlic powder and Parmesan cheese are the magical ingredients that make these meatless meatballs a reality.
Can you freeze vegetarian meatballs? Yes! This is a great way to savor the flavor later. If you've made a large batch or just want to meal prep, all you have to do is allow your veggie meatballs to fully cool before placing them in a freezer friendly plastic bag. To reheat, we recommend placing your frozen meatballs in your sauce of choice and bring to a simmer.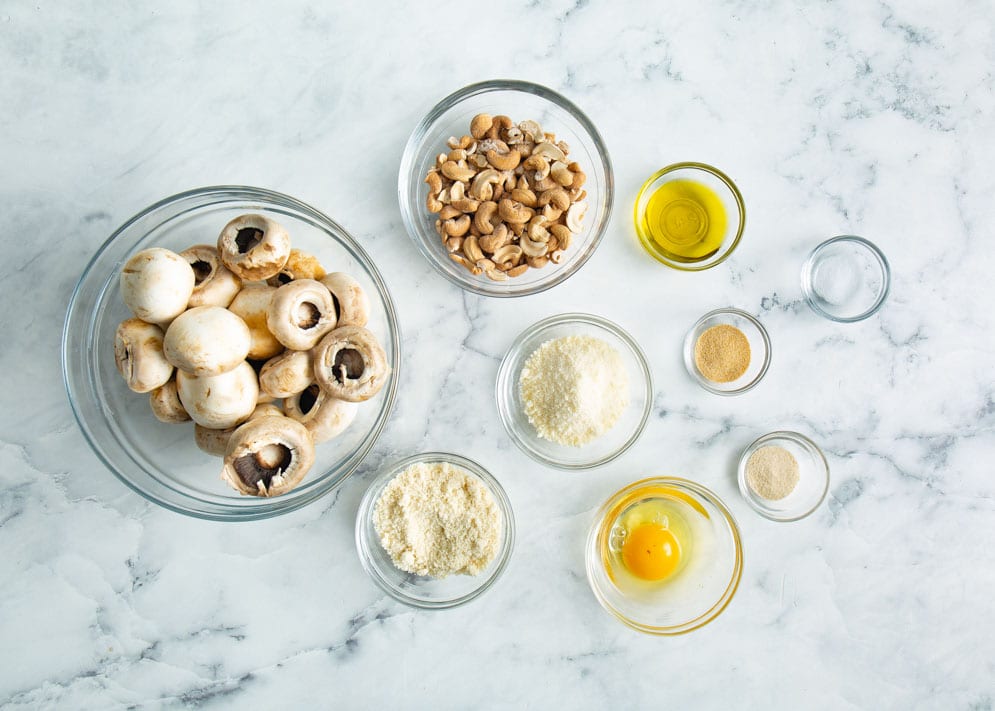 What do Meatless Meatballs taste like?
If you're a little skeptical, we completely understand. Meatless meatballs? Really?
Yes, really. You're going to LOVE how these taste. Some meatless recipes really miss the mark on authentic flavor, but these are on the mark 100%.
The mushrooms and cashews are a great flavor base for these, taking on the seasoning and cooking to a consistency that is absolutely perfect. The Parmesan cheese, onion powder and garlic powder go a long way to making these taste so authentic. Vegetarian meatballs taste like meatballs. SO good!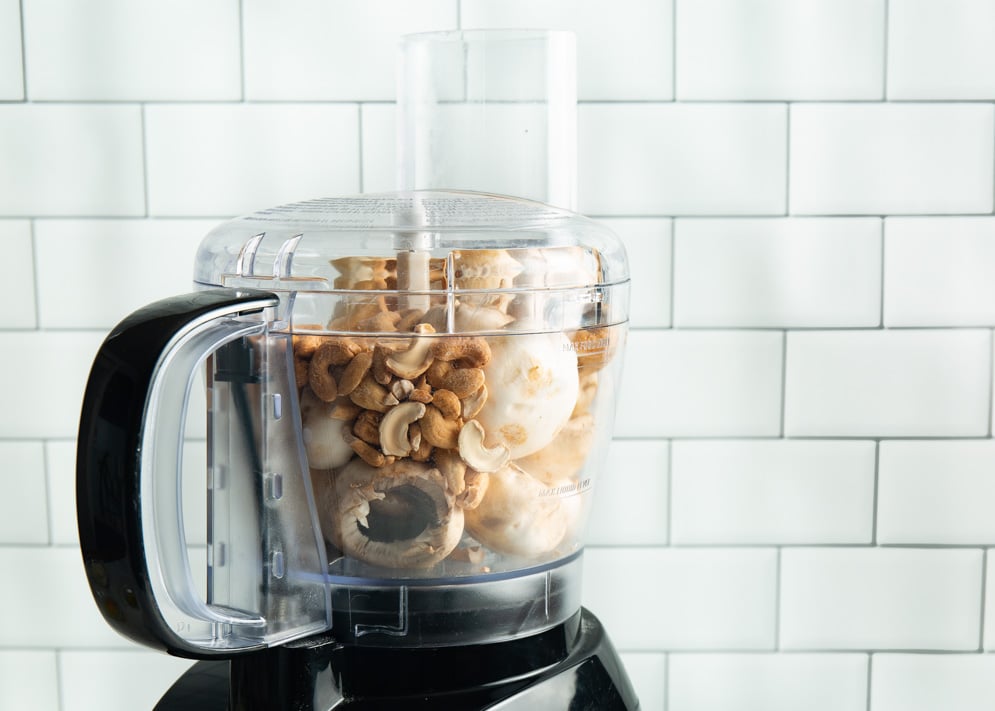 Are Vegetarian Meatballs Healthy?
It's easy to get caught up sometime with the best of intentions, but not all vegetarian mock recipes are created equal.
Thankfully, this recipe is one that really does go in the right direction in terms of nutritional value. It brings protein from the cashews and almond flour, proving it's possible to get decent protein without meat. Mushrooms are low on the calories, fat and cholesterol while bringing a fair share of vitamins into the  mix.
Another great part about these meatballs? Fiber, baby!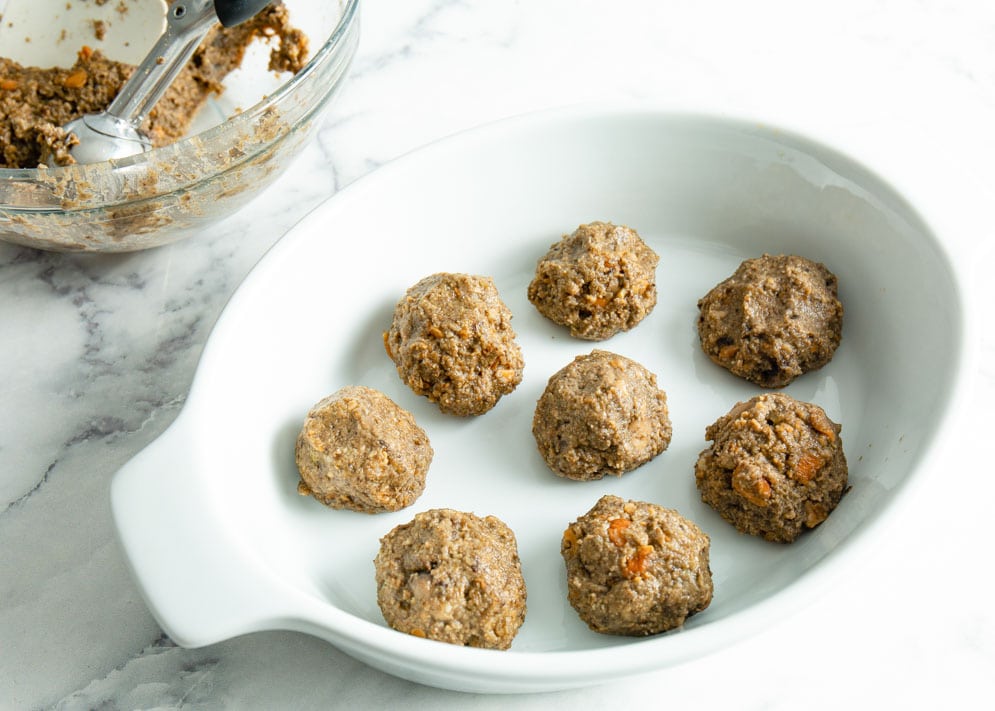 What to Serve With
We are creatures of habit and tend to stick with a twist on the classics. Our vegetarian meatballs are served with marinara sauce topped onto low carb zoodles. We love every single bite.
What's a zoodle, you ask? Zoodles = zucchini noodles.
If you're looking for some other dishes to go with, you can't go wrong with a good salad to start off. Or if you want to nibble worthy portions, Easy Caprese Salad does the trick.
Mashed potatoes or cauliflower mashed potatoes are a fabulous side side. If you're looking to satisfy your comfort food cravings, check out our creamy vegan mac and cheese.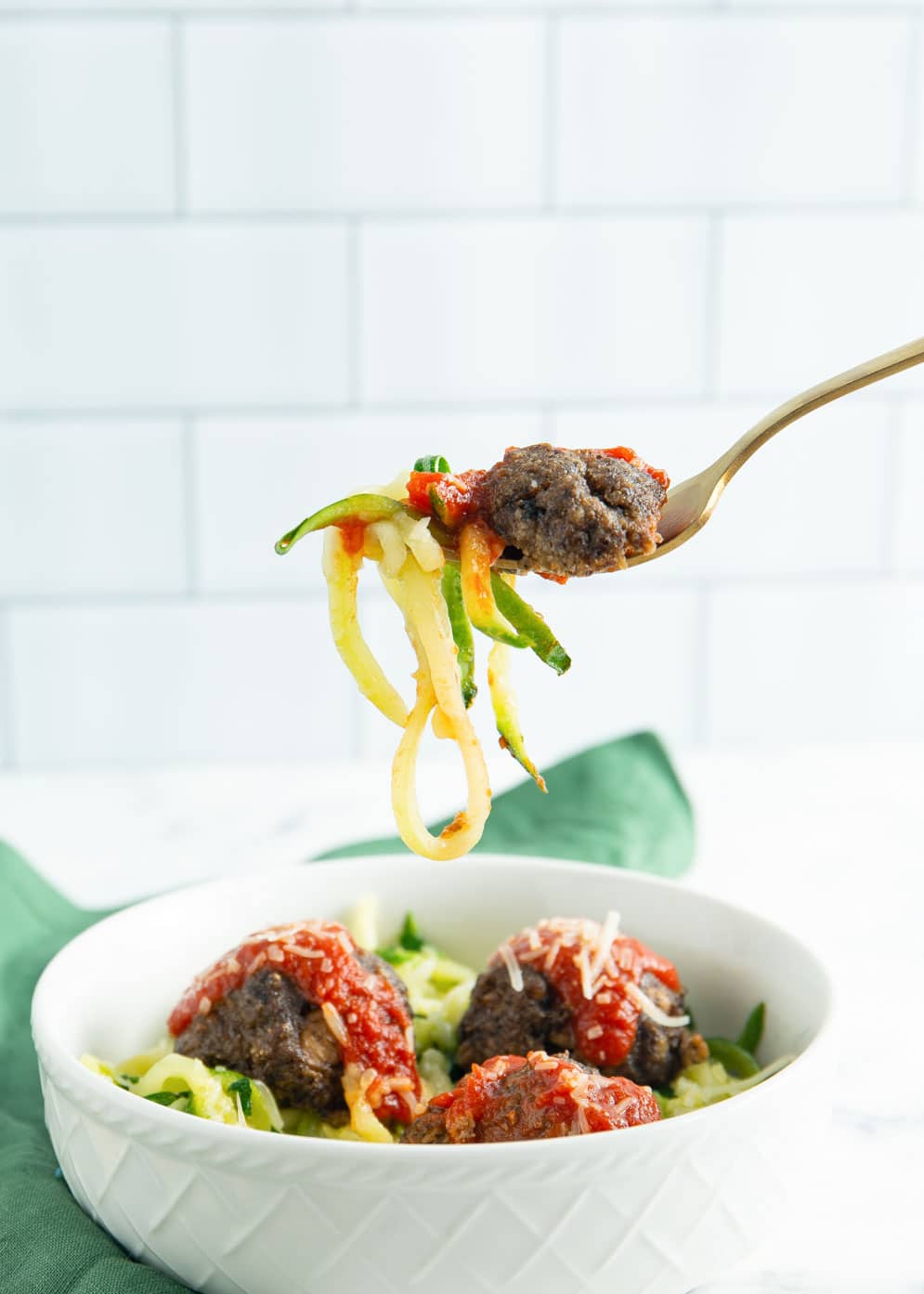 Other recipes you might enjoy: